Estimated Read Time: 1 minute
The standard push-up is one of the most standard exercises there is. Everyone has done them, BUT…. Most aren't doing them the best that they can!! For example, did you know that if you treat the mechanics of the push-ups as you did the bench press that you'd see way more gains? It's true and I'll show you how.
Even if you're just doing push-ups every now and then, I think you're going to find this very helpful! And you may start doing them more often as soon as you're done watching.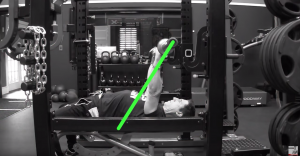 STAY STRONG…
JEFF
P.S.  This Push-Up Checklist will become your official "go-to" video on pushups.  I promise.  It's filled with useful tips and information that will have you dominating this exercise from here on out!
The Official Push-Up Checklist (AVOID MISTAKES!)
P.P.S.  If you are looking for a way to squeeze the gains out of every single exercise you do, so you get much more from the hard work you're putting into your workouts, then I'd love to help with that.  I've got a step by step plan for you…
Click here to find the plan best suited to your current goals
Watch the YouTube version of this article