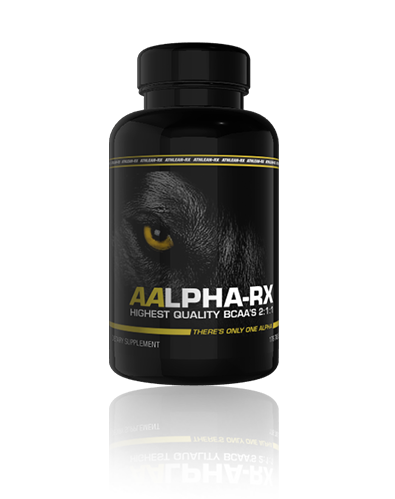 Athlean-RX
BCAA's
Effective for Hypertrophy
Decreased Fatigue
Decreased Muscle Soreness
Catabolic Inhibitor
BUY ANY 2 SUPPLEMENTS | GET FREE SHIPPING + 5% OFF

One-Time Purchase
$49.99PLUS S&H
AX Autoship

Save an Additional 5% on Autoshipped Items

?
$47.49FREE SHIPPING

This order qualifies for FREE ground shipping* (Available in Continental US ONLY)

AALPHA-RX BRANCHED-CHAIN AMINO ACIDS

RECEIVE 1 FREE POWER-UP FOR EVERY 2 PURCHASED!

For a limited time get one

FREE POWER-UP

for every 2 you purchase!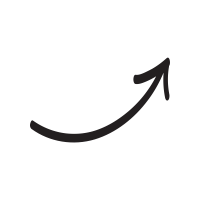 0 FREE POWER-UPS

1 TOTAL POWER-UPS IN THIS ORDER
THE POWER
Branch Chained Amino Acids (BCAAs) have been a go–to supplement for athletes and serious trainees for quite some time. Comprised of three of the nine essential amino acids: leucine, isoleucine, and valine AALPHA features that crucial 2:1:1 ratio that's been proven to deliver results.
No longer just for bodybuilders, research shows that the three amino acids found in AALPHA are the most important in building lean muscle tissue. They're a crucial supplement for anyone looking to build muscle while staying lean or even more importantly while trying to get lean.
THE SCIENCE
BCAA supplementation can promote muscle protein synthesis and increase muscle growth over time, particularly when taken consistently during intense training cycles. It can also be used to prevent fatigue during longer duration activities allowing you to maintain the intensity required to yield results.
Supplementing with AALPHA can prevent a serum decline in BCAAs, which occurs during exercise. A decreased concentration in the blood would normally cause a tryptophan influx into the brain, followed by serotonin production resulting in fatigue. This is where BCAA's come in, out competing the serotonin uptake into the brain resulting in prolonged endurance.
BCAAs are important to ingest on a daily basis, and while some may argue that diet alone can provide sufficient BCAA, serious athletes rely on the convenience of supplementing with BCAA's to ensure there's no deficiency. Athletes following rigorous training schedules while maintaining or striving for a low body fat are highly encouraged to supplement with BCAA's.
THE FACTS
Immunity
Intense training without a serious dedication to recovery leads to over-training, plateaued gains, and an increased susceptibility to illness. BCAAs can set up a roadblock on this physical road to ruin by increasing the lymphocyte responsiveness necessary to support immune function.
Amino Acid Deficiency
Essential amino acids are called essential because our body needs them and we cannot produce them on our own. While BCAA's can be gotten through proper nutrition, when athletes are training hard while trying to stay lean the amount of essential amino acids they're taking in can drop well below the amount needed to sustain the lean muscle gains they're working towards. This is especially true when athletes are dieting down for competition, cutting weight or just trying to get their abs to show. When calories get restricted it's crucial to stay out of that catabolic state. BCAA's have been shown to be especially helpful in those situations by helping trainees not only hold on to the muscle mass they have but also assisting in building lean muscle.
THE RESULTS
Anyone who knows me knows that I like to stay lean. I started upping my intake of RX3 during a particular busy travel schedule. I noticed that I was starting to see better gains in size during that period. That lead me to look into the specific ingredients. The amount of BCAA's that I was taking get these results would have yielded an unpalatable taste so I decided to put them into pill form. The best schedule for taking the BCAA's is 1 serving twice a day before and after training.
ATHLEAN RX AALPHA
L-LEUCINE
CLINICALLY EFFECTIVE  DOSAGE: 2-7g
PER DAILY SERVING OF AALPHA: 4g
CLINICAL STUDIES
Declining leucine levels signal mTOR that there's a lack of dietary protein present to synthesize new skeletal muscle protein, therefore disabling mTOR. Upon ingesting increased concentrations of leucine, the elevated amino acid then signals mTOR that sufficient dietary protein exists, and switches on overall protein synthesis. An increase in mTOR activity results in an increase in protein-building and more growth!
Maximizes protein synthesis
Prevents protein oxidation
L-Isoleucine
CLINICALLY EFFECTIVE  DOSAGE: 2 - 4.9g
PER DAILY SERVING OF AALPHA: 2g
CLINICAL STUDIES
Isoleucine can be seen as the BCAA which mediates glucose uptake (into a cell) and breakdown (into energy) to a larger degree than other amino acids and may serve a role as a hypoglycemic (in diabetics) or as a performance enhancer (if taken preworkout in a carbohydrate replete state).
L-Valine
CLINICALLY EFFECTIVE  DOSAGE: 2-3g
PER DAILY SERVING OF AALPHA: 2g
CLINICAL STUDIES
Valine helps prevent the breakdown of muscle by supplying the muscles with extra glucose for energy production during intense physical activity. Valine also helps remove potentially toxic excess nitrogen from the liver, and is able to transport nitrogen to other tissues in the body as needed. Valine may help treat liver and gallbladder disease, as well as damage to these organs caused by alcoholism and drug abuse. Valine may help treat or even reverse hepatic encephalopathy, or alcohol-related brain damage.
Maximizes protein synthesis
Prevents protein oxidation
Taurine
CLINICALLY EFFECTIVE  DOSAGE: .5g - 2g
PER DAILY SERVING OF AALPHA: 2g
CLINICAL STUDIES
Brand new studies suggest that Taurine is the most abundant amino acid in the body (above glutamine), particularly in the power generating type II fibers. Through supplementation it is possible to maintain peak stores of this important nutrient to enable more consistent force production without energy dropoff. Long term, taurine has been shown to be a cell volumizer that boosts internal muscle hydration…resulting in higher rates of muscle growth and function.
Supports greater muscle growth and function
Helps support cardiovascular function
Helps temporarily restore mental alertness
Assists in periods of increased mental and physical exertion
REFERENCES
Amino acid mixture improves training efficiency in athletes M Ohtani, M Sugita, K Maruyama - The Journal of nutrition, 2006 - Am Soc Nutrition

Juhn, M. Popular Sports Supplements and Ergogenic Aids. 2003.

Manninen, A. Hyperinsulinaemia, hyperaminoacidaemia and post-exercise muscle anabolism: the search for the optimal recovery drink. 2006. Mero, A. Leucine Supplementation and Intensive Training. 1999.

Schwenk, T. When Food Becomes A Drug: Nonanabolic Nutritional Supplement Use in Athletes. 2003.

Bassit, R. Branched-chain amino acid supplementation and the immune response of long-distance athletes. 2002.

Blomstrand, E. Branched-chain amino acids activate key enzymes in protein synthesis after physical exercise. 2006.

Crowe, M. Effects of dietary leucine supplementation on exercise performance. 2006.

Layman, D. The Role of Leucine in Weight Loss Diets and Glucose Homeostasis. 2003.

Norton, L. Leucine regulates translation initiation of protein synthesis in skeletal muscle after exercise. 2006.

Meeusen, R. Central FatigueThe Serotonin Hypothesis and Beyond. 2006.

Shimomura, Y. Exercise promotes BCAA catabolism: effects of BCAA supplementation on skeletal muscle during exercise. 2004.

12.  Amino acid supplements and recovery from high-intensity resistance training

CPM Sharp, DR Pearson - The Journal of Strength & Conditioning …, 2010 - journals.lww.com

13. The effects of amino acid supplementation on hormonal responses to resistance training overreaching

WJ Kraemer, NA Ratamess, JS Volek, K Häkkinen… - Metabolism, 2006 - Elsevier

14. The effects of amino acid supplementation on muscular performance during resistance training overreaching.

NA Ratamess, WJ Kraemer, JS Volek… - The Journal of …, 2003 - journals.lww.com
Azuma J, Takahisa K, Awata N, Ohta H, Hamaguchi H, Harada H, Takihara K, Hasegawa H, Yamagami R, Ishiyama T, Iwata H, Kishimoto S (1985) Therapeutic effect of taurine in congestive heart failure: a double-blind crossover trial. Clin Cardiol 8: 276–282

Baba A, Lee E, Tatsuno T, Iwata H (1982) Cysteine sulfinic acid in the central nervous system: antagonistic effect of taurine on cysteine sulfinic acid-stimulated formation of cyclic AMP in guinea pig hippocampal slices. J Neurochem 38: 1280–1285

Bousquet P, Feldman J, Bloch R, Schwartz J (1981) Tag antagonises the central cardiovascular effects of taurine. J Pharmacol Exp Ther 219: 213–218

Chazov EI, Malchikova LS, Lipiva NV, Asafov GB, Smirnov VN (1974) Taurine and electrical activity of the heart. Circ Res 35: 11–21

Costill DL, Palsky GP, Fink WJ (1978) Effects of caffeine ingestion on metabolism and exercise performance. Med Sci Sports 10: 155

Franconi F, Stendardi MI, Failli P, Antonini G, Bennardini F, Matucci R, Manzini S, Giotti A (1983) Taurine antagonizes the alpha-adrenergic positive inotropic effect of phenylephrine. In:

Kuriyama K, Huxtable RJ, Iwata H (eds) Sulfur amino acids: Biochemical and clinical aspects: 51–60

Geiß K-R, Jester I, Askali F, Förster H, Hamm M, Böhmer D (1993) Auswirkungen fruktose- und glukosehaltiger Getränke auf die körperliche Leistungsfähigkeit bei 9 Triathleten. Dtsch Sportärztekongreß Paderborn (publication in preparation) Geiß K-R, Nöcker J, Waag K-L, Queeney D (1991) Individual calorie calculation and sportspecific nutrient distribution in 100 high-performance athletes to increase performance. Int J Sports Med 12: 122

Huxtable RJ, Bressler R (1973) Effect of taurine on a muscle intracellular membrane. Biochim Biophys Acta 323: 573–583 Huxtable RJ (1992) Physiological actions of taurine. Physiological Rev 72 1: 128

IBL (1993) Radioimmunoassays zur quantitativen Bestimmung der Katecholamine Noradrenalin und Adrenalin in Plasma und Urin. dbm bulletin: 1–20

Inoue A, Takahashi H, Lee L, Iyoda I, Sasaki S, Ijichi H (1985) Centrally induced vasodepressor and sympathetic nerve responses to taurine. Jpn Circ J 49: 1180–1184