what is athlean-x
ATHLEAN-X™ is the only workout program on the market specifically designed to get you looking and moving like a pro athlete…without needing a pro contract to afford this level of attention or generate these kind of results! Created by one of the most sought after celebrity fitness trainers and physical therapists in professional sports; Jeff Cavaliere, ATHLEAN-X™ is comprised of the exact principles, exercises and training techniques forged in championship weight rooms and proven on the fields, courts and octagons of today's professional sports.
The ATHLEAN ADVANTAGE
TRADE IN WORKOUT LENGTH FOR INTENSITY

No workout longer than 20– 40 minutes!

UNLOCK NEW GAINS WITH "MAXIMUM MUSCLE INTERAXION"

Realize all new muscle growth potential by finally letting them work together the way they're meant to!

CORE IN EVERY EXERCISE

The real secret to training like a pro…and faster six pack abs!

BUILT-IN ACCOUNTABILITY AND MOTIVATION

See how you stack up to the pros with our "ATHLEAN Challenge"™ workout scoring system
Bottom Line: The ATHLEAN-X™ training system provides you with great results in less time with less workouts per week than the leading competitor, by putting the latest in sports science back in strength…and your muscles into anabolic overdrive!
A Program You Can Trust!
Pro athletes rely on their body for their performance (and ultimately their paycheck!). Imagine what having access to the same exact program used by these elite, million dollar athletes could do to ensure that you are following a plan able to deliver the same results… fast. Would you trust your most valuable asset to just anyone? Neither would the owners of these major league franchises, and they've put they're trust in ATHLEAN-X™.
HERE ARE JUST A FEW OF THE

60 UNIQUE WORKOUTS

AND CHALLENGES FROM ATHLEAN-X!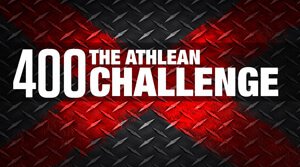 AX1: The ATHLEAN "400" CHALLENGE
The number "400" looms large and the clock is ticking. You can take it easy and drag it out or you can push yourself to the limits of your abilities. Before you decide, remember, the other members of "TEAM ATHLEAN" are waiting to see your score and compare it to theirs. It's your choice, you can take the easy road or the hard road400 reps stand between you and your decision!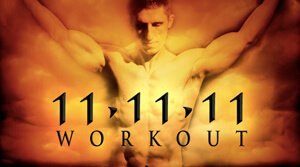 BURST TRAINING: THE 11-11-11 WORKOUT
Numerologists waited for the arrival of 11-11-11 with great anticipation. You however, may not be looking forward to this workout. Combining the principles of "ATHLEAN Burst Training" with an old fashioned gut check, this grueling workout will push you to the boundaries of what you thought you were capable of. Don't fret though, 11-11-11 only comes around once...unless you think you can handle it again!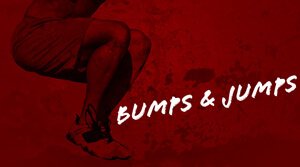 BURST TRAINING: BUMPS AND JUMPS WORKOUT
Voted "best at-home conditioning workout" and a "TEAM ATHLEAN" favorite, Bump and Jumps is an intense fat burning challenge that seems to make time fly. By incorporating just two incredibly explosive movements, this workout allows you to burn more calories than usual while not sacrificing hard earned muscle. Even better...there's a built in reward for finishing faster...more rest!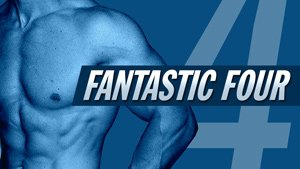 BURST TRAINING: THE FANTASTIC 4 WORKOUT
This comic book classic rears it's head in AX1, and true to form you will be wishing someone would come and save the day! Needing feet as quick as The Flash, this killer agility workout is sure to get your heart racing. We all know that explosiveness starts at your feet, so stop being "slow below" and start seeing muscles "pop up top" by incorporating kinetic chain explosiveness into your program.
BURST TRAINING: ALL HANDS ON DECK
You don't need to go to Vegas to lose your shirt! In fact, with the "All Hands on Deck" workout in AX1 you might just want to lose it on purpose after seeing the results this and all the other workouts in the program can deliver! For this challenge however your fate lies in the cards! All you need is a deck of cards and your determination...and oh yeah a little lady luck never hurt.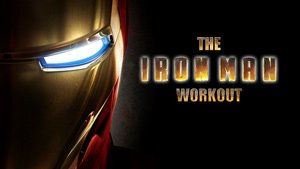 BURST TRAINING: THE IRONMAN WORKOUT
You don't get the title of IronMan by being an easy workout! This challenge requires equal parts strength, determination and muscle endurance to not just thrive but survive. Will the iron of the dumbbells in your hands be just the beginning of your transformation into a suit of armor like muscle? Take on this workout and prove whether you deserve the title of the Iron Man...or come up just a bit short as a Tin Soldier.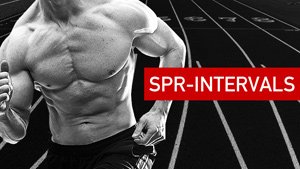 BURST TRAINING: Spr-INTERVALS
Running is one of the most effective workouts you can do. The problem? Not only can it be boring, but if you run too long or too often you risk sacrificing hard earned muscle (ever seen a built marathon runner?). Not sure what to do? No sweat. Take a crack at this explosive twist on long boring cardio and you'll not only preserve the muscle you've got but set the stage for more growth to come! Ready, Set, Grow!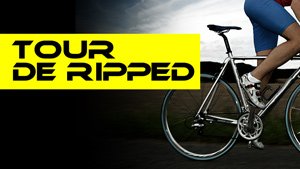 BURST TRAINING: Tour De Ripped!
Got a bike that's been sitting around unused? Well dust off that fat burning machine, apply a bit of Burst Training science to it and get ready to get ripped. The Tour De Ripped is an amazing fat shredding workout that gets your legs pumping your heart pounding and your lungs burning. Think you need 45 minutes or longer to get a great conditioning workout in? Think again!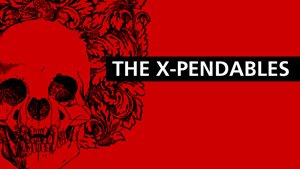 BURST TRAINING: THE X-PENDABLES WORKOUT
Proving just as tough as the guys in the movie, the X-PENDABLES Workout is yet another Burst Training beast that puts you through a total body test even Rambo himself would find challenging. Mixing exercises like the "Cyclone Swings" and Torture Rack "Trap Holds" with all out sprinting, you'll quickly see how getting in great shape has nothing to do with age and everything to do with determination!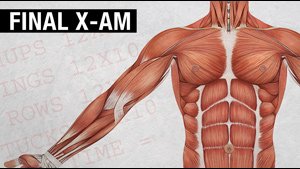 AX1: The Final X-AM
You can't get your degree in ATHLEAN-X until you pass our version of finals...the "Final X-AM". This total body race against the clock determines your transition from AX1 to AX2...and with no scoring curve, you better hold nothing back. Thinking about cramming? Forget it. Unless you've given your best in each of your workouts leading to this, start making plans on "staying back".
AX1: 20 Up 20 Down Challenge
The name sounds simple enough, but that's where it ends. The "20 Up 20 Down" Challenge is a real grinder that will expose weaknesses you didn't know you had! This 20 minute test of wills may seem easy the first few rounds. By the middle, you'll be wishing it was the "10 Up 10 Down" Challenge instead! Things aren't always what they seem to be with ATHLEAN-X, this challenge is one of those cases!
BURST TRAINING: CRUNCHES AND PUNCHES
If you've ever watched a boxing or MMA match you've probably noticed that those guys have amazing abs. Well, if you want to look like an athlete you have to train like an athlete as we say here at ATHLEAN-X, and when it comes to having a strong functional core, these athletes are the champs! Can last 3 rounds in this ultimate ab and conditioning one-two combo? Knock it out...or be knocked out.
…Plus 48 More "GAME CHANGING" Workouts!
ORDER NOW AND GET IMMEDIATE ACCESS TO YOUR OWN PERSONAL ONLINE PORTAL!

It's like I always say: "If you want to look like an athlete... You need to train like an athlete". This is the program that shows you how!
– Jeff Cavaliere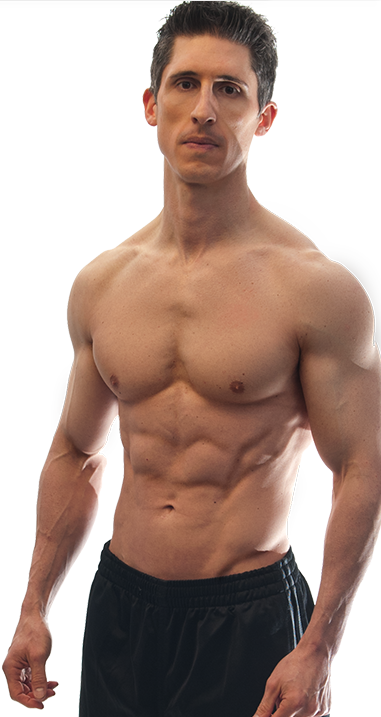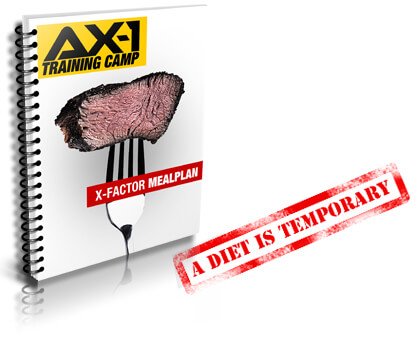 Never count calories or measure ever again
Recipe-free plans any guy can easily follow
Flexible options to fit any eating style
Your 90 day nutritional blueprint to a 6 pack
Burn fat while building muscle with the power of "Nutrient Fusion"
BURN FAT AND BUILD MUSCLE
Eat More…Burn More
The best efforts in the gym are only going to get you so far. To get the rest of the way you need a solid nutrition plan. For any eating plan to work it has to do two things; Deliver a lifelong solution and deliver fast results that keep you motivated to stick to it! The ATHLEAN-X X-Factor Meal Plan does both. No elaborate food preparation or complicated recipes. We deliver you quick and easy meals that fill you up while ripping up your midsection and fueling your intense lifestyle. The best part is, it's a meal plan you can live with because it revolves around the way men like to eat; often and alot!
Calorie Counting…Not A Chance
We've taken the guesswork out of nutrition and provided you with the definitive guide to shredding fat and building ripped, lean, athletic muscle. We will never ask you to weigh, or measure a morsel, let alone count calories. With a promise like that you'd probably expect to be left eating nothing but salad and tofu.
Fact is, the ATHLEAN X-Factor Meal Plans are designed for men…by men. Men who LOVE to eat steak, potatoes, rice, pasta, bread…you know…REAL FOOD.
In fact the X-Factor Meal Plan is so effective that it's been suggested that it be sold as a separate product. Knowing how important nutrition is to making gains in the gym we give you the X-Factor Meal Plan as part of the 90 Day ATHLEAN-X Training System.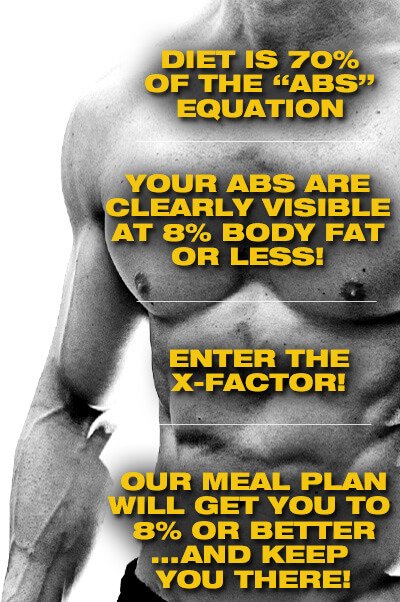 Frequently Asked Questions