The Athlean-XX Workout For Women is the only program created from the ground up to tap into a woman's unique genetic fitness requirements to deliver fast, safe, and effective results! Throw away the gimmick diet plans, short term solutions and marathon workouts and trade them in for a healthy lifelong alternative from one of the most trusted sources in fitness, Athlean-X, to get in your best shape ever in the next 90 days! It's time to get "Athlean"!
Trim -

Discover the 10 "health" foods keeping you OUT of your skinny jeans!

Tighten -

Learn the instant "celebrity tricks" for tightening up problem spots in less than 1 minute a day!

Tone -

The ultra easy (but effective) "women specific" exercise combo. Isolate the two biggest problem areas with this one move!
May 16, 2013 |
Fitness Blog
,
For Women
,
Nutrition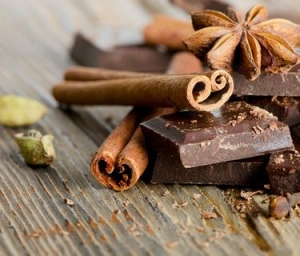 New here?  Like Athlean-XX for Women on Facebook to stay up to date with new posts, great fitness and nutrition articles, motivations and inspirations, fitness challenges, Q&As, giveaways and more!
It's news any woman would be happy to hear!  Yes, chocolate can play a part in your healthy diet, and can even help you lose weight!
But, not just any chocolate.  Unfortunately, candy bars and chocolate cake aren't part of the equation.  We're talking specifically about pure dark chocolate of 70% or more.
Let's explore what dark chocolate is made of, its health benefits and how it can help us lose weight!