UNLEASH YOUR INNER ATHLETE…FROM THE INSIDE OUT!
Serious athletes and workout warriors know, supplementation is an important part of the overall fitness picture and cannot be ignored. Athlean-RX was developed to help all guys with any aspiration of greatness to finally cut through the confusion and noise that proliferates the supplement world.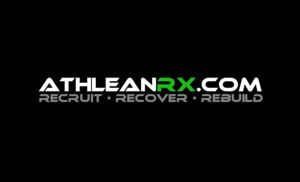 WHEN SUCCESS IS MEASURED IN INCHES AND MILLISECONDS ANYTHING THAT CAN GIVE YOU AN EDGE IS CRUCIAL.
With so many products on the market it's easy to waste your time and money trying to find a product that can actually deliver what it claims. Worse yet, you could empty your pockets every month on a product that could actually be keeping you from achieving your goals, or even causing you harm. Since the supplement industry isn't adequately regulated, consumers are truly at the mercy of the supplement manufacturers.
ATHLEAN-RX SUPPLEMENTS ARE MADE FROM THE PUREST, SAFEST, HIGHEST QUALITY INGREDIENTS AVAILABLE.
Each ingredient has been hand selected by one of sports medicine's elite and most trusted physical therapists, and the creator of ATHLEAN-Rx…Jeff Cavaliere. ATHLEAN-Rx supplements are safe for use by athletes of all ages and all levels. With Athlean-RX you can be assured you will receive:
No Proprietary Blends
No Banned Substances
No Empty Calories
Clinically Proven Dosages
Nothing but the quality ingredients your muscles need…exactly when you need them! All your preworkout, postworkout and muscle recovery needs in just three steps!


NO BANNED SUBSTANCES!
Most supplement companies are not compliant with the World Anti-Doping Agency ingredient restrictions…we are!

NO COMMISSIONS!
Most supplement companies pay store salesmen and websites to "recommend" their products to you…not us!

TRUTH IN LABELING!
Most supplement companies inflate ingredient amounts since the FDA does not require them to be accurate…we don't!

CUTTING EDGE NUTRITION SCIENCE!
Most supplement companies never update their formulas to reflect the latest nutrition research…we do!