Get the ALL AMERICAN MUSCLE
120-day training plan
WHAT IS
ALL AMERICAN MUSCLE
To be considered for the honor of All American, an athlete must excel in the performance of their sport at the highest level.
All American Muscle focuses on speed, power, and strength. Never sacrificing our goal of building pure lean muscle.
Whether you compete regularly in an organized sport, want to be a dominant weekend warrior or you simply want to look, feel and move like an All American athlete, All American Muscle delivers on and off the field.
DOMINATE
ON OR OFF THE FIELD
STRENGTH
Performing the big lifts regularly is the best way to develop and build off your strength base. Each month features training specifically programmed to keep you making strength gains.
POWER
Explosivity is a must for athletes as well as anyone who wants to not only be strong in the gym, but in their day-to-day life.
SPEED
You can't be athletic if you lack speed. Dedicated workouts built around increasing speed will help those who are new to speed training while sharpening the skills of experienced athletes.
ENDURANCE
Being strong and fast is useless if you gas out. Intelligently programmed conditioning will build your gas tank and keep you in the action stronger for longer.

WHILE BUILDING MUSCLE
PHASE 2
PURE HYPERTROPHY FOCUS
PHASE 3
INCREASE WORK CAPACITY
PHASE 4
ECCENTRIC OVERLOAD TRAINING
TRAINING GOALS
ADD MUSCLE MASS
BUILD STRENGTH
INCREASE POWER OUTPUT
ON AND OFF THE FIELD.
American Muscle was the first program of Jeff's that I followed (other than his YouTube videos, of course!). I am so happy that I pushed through until the end. I followed his shred meal plan to a T- and the body fat just melted away, all while I built pure lean muscle. I've never been in better shape. No b.s.- Just results!
matthew hickey

I saw significant strength and agility gains with the all American bonus month. I did the program the month of august, and was not disappointed. Deadlift, bench squat and weighted pull ups all improved significantly.
TIM HAINES

The All American Muscle is the real deal program. As a tall 6'2" hardgainer guy it's been tough to get the results I've been training for. With this program I've build lean muscle mass while improving athletic performance. I feel I'm in the best shape of my life. Probably equal to or better than my high school football days.
jared Stein

Jeff has the best workout programs in the whole universe
Patrick Cherubin

The structure is fantastic. The primers at the beginning of each workout are perfect for warming up and preparing you for what's to come. It's a great program and what you put into it is what you get out of it.
Elliot Bonds
REAL FOOD FOR REAL MUSCLE
Adding muscle mass while not adding fat has never been easier! Our simple to follow meal plan provides the step-by-step guidance to make sure your nutrition never gets in the way of your results again. All meals are adaptable and flexible to your specific tastes, with NO calorie counting or measuring needed. It's scary how simple (but effective) this is…
DAY-BY-DAY MEAL PLAN & SUPPLEMENTATION GUIDE
ADAPTABLE TO MEET SPECIFIC TASTES
NO CALORIE COUNTING OR MEASURING REQUIRED
SIMPLE YET PROVEN TO GET RESULTS!
NEVER COUNT A CALORIE OR MEASURE… AND STILL GET SHREDDED!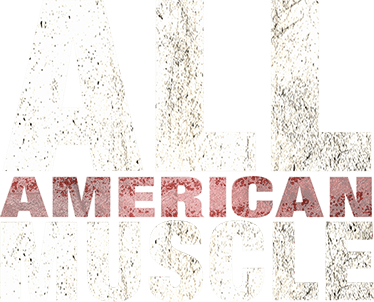 lifetime access
for just one payment of $98.99