Builds Lean Muscle Mass
Eliminates Muscle Soreness
"No Crash" Energy
Bundle-n-Save Discount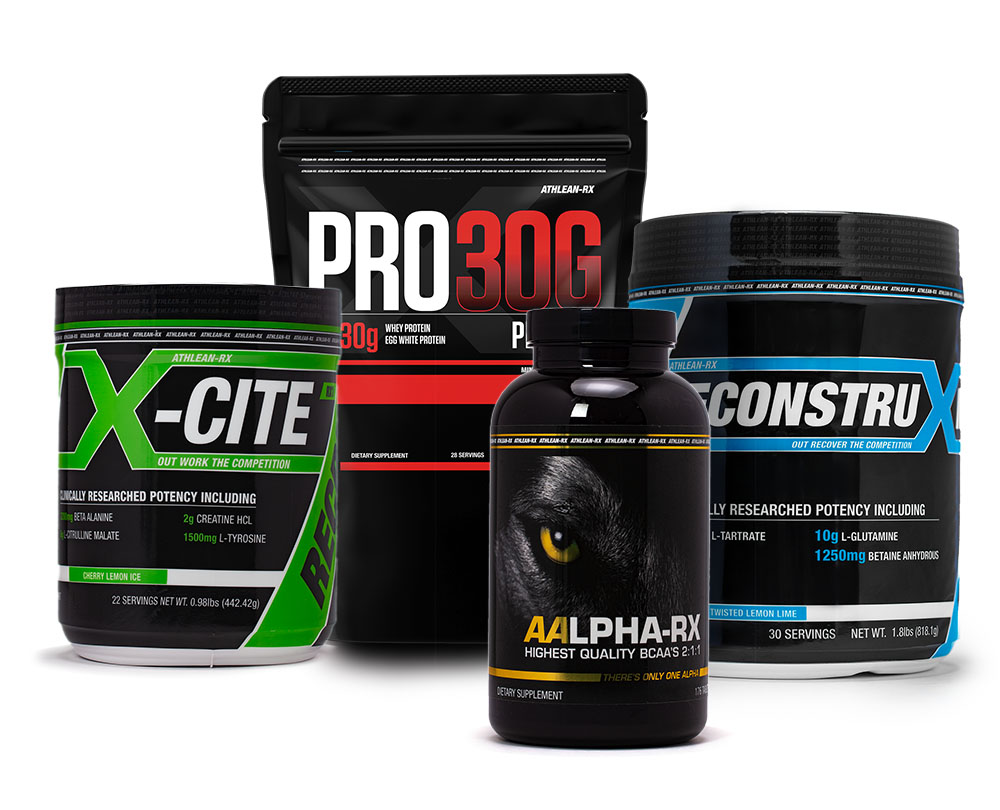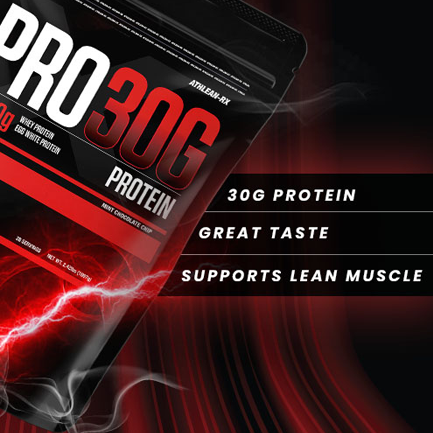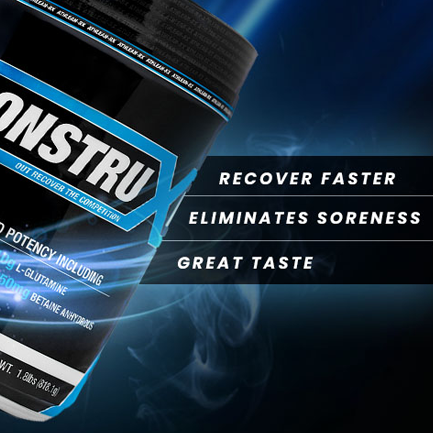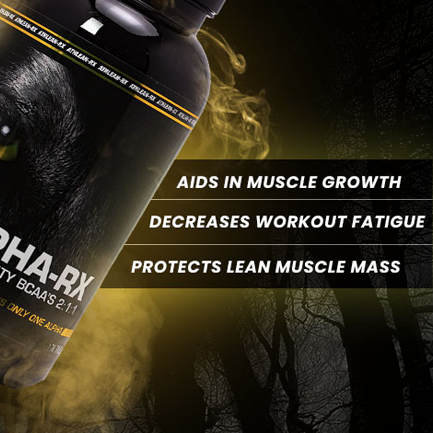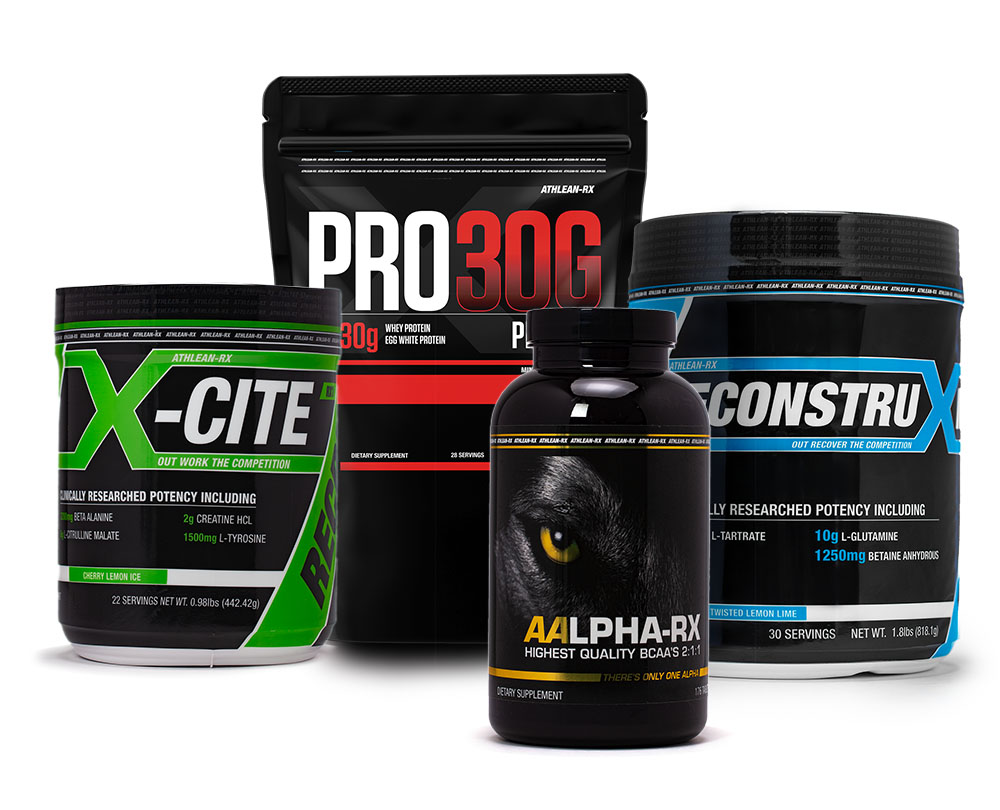 Roll over image to zoom in
INCLUDING CLINICAL PROVEN DOSING OF:
6g L-Citrulline Malate
3200mg CarnoSyn® Beta-Alanine
2g CON-CRET® Creatine HCL
1500mg L-Tyrosine
2500mg Betaine
3g Taurine
1g Choline Bitrate
2g L-Valine
200mg Caffeine
10g L-Glutamine
10g L-Leucine
2g LCLT
200mg L-Theanine
2g L-Isoleucine
Builds Lean Muscle Mass
Eliminates Muscle Soreness
"No Crash" Energy
Bundle-n-Save Discount
VERIFIED BUYERS
4.7/5
72 RATINGS
After experiencing burnout trying to workout and work a physical job with alot of hours, this product helped me bounce back and sustain the high quality effort needed to build muscle and increase performance. Definitely worth it
I ordered the base stack with the 30g protein. BEST CHOCOLATE PROTEIN I've tasted and not to mention how well it works. The pre I ordered works very well and has me feeling caffeinated almost instantly and doesn't leave me feeling tired the rest of the day. The post I got was the piña colada, very good and left me feeling great and not as sore the next morning. Over all great stack. I would definitely recommend it.
I'm actually writing this review on the PRO-30G rather than the bundle because I can't find anywhere to post a review for the PRO-30G. If you've not tried the PRO-30G, you MUST! I've been wanting to try the AX Supplements for a long time, but the flavors have always been tart and sour, and I just don't like anything tart and sour. I've been (im)patiently waiting for either unflavored supplements or something sweet (but not crazy sweet), namely the French Vanilla and the unexpected but downright delicious Chocolate Fudge Brownie. As soon as I saw those flavors had been added, I grabbed them. To be honest, I didn't expect they'd be anything different than all the other protein powders out there. As much as I love AX everything, how can you really improve protein powder? Wow was I wrong! This is a MUST MUST MUST! Just look at the ingredients compared to, say, 1st Phorm. I've been using 1st Phorm products for awhile, but their protein powder contains so much soy, it's ridiculous, and the flavor is off, not to mention it clumps when mixed. I've tried other brands, and it's worse. PRO-30G is a dream come true. It tastes AMAZING. The powder is incredibly fine and doesn't clump. The amount of protein per price is the best out there. Color me surprised, as well, when the entire bag was full, not like everyone else does where you get this big container that's only a quarter full. This was filled to the brim. The ingredients, though. Have you looked at the ingredients!? That's the real selling feature. Ingredient comparison is the BIG winner. Hands down the best protein on the market. If you've not tried PRO-30G, do it. Total gamechanger. I'm FINALLY getting enough protein. There's only so many steaks I can eat in a day, and I definitely don't want soy-based protein masquerading as whey. THANK YOU, Coach Cavalier for the best protein on the market!
I highly recommend this product to anyone looking for supplements that actually work.
The jolly watermelon flavor was amazing
My name is Biagio, and bought RX base stack. I find it very good in taste and of excellent quality, if RX2 were more abundant I wouldn't mind.
I've been working out on Jeff's NXT/BEAXST programs for 2 years now taking all 3 supplements along the way. I've never looked and felt better. Great ingredients and taste!

California
,
United States
These Supplements Work Well
These supplements help me recover and maintain a daily brutal routine. They taste great and absolutely deliver as promised.

Pennsylvania
,
United States
This is not the first time I've tried Supplements but it is the first it worked
So I have tried workout supplements before and none seem to have any real impact on me losing weight or working out. Jeff's 1 below Zero program has made huge differences in the way I feel and my weight in only 3 weeks. I noticed though I was starting to struggle in recovery and gains though so I figured I would give his base stack a try. Wow, What a difference. The Xcite(RX1) formula had a mild effect it seemed for me but I am very over weight so that could be a factor. The XLR8(RX2) had a huge impact as not only did it make me feel full after drinking it post workout with a meal ,but as a diabetic I get hunger urges at night however with this I had no hunger urges at all. Lastly Reconstru(RX3) formula I can not say enough good things about as I was truly amazed waking up next morning WITHOUT sore muscles or extreme stiffness. I did light stretching and I can tell I did a full body work out but the normal negative effects have almost all been eliminated. I will never again work out without taking this combination and I highly recommend anyone using the Zero program to try it if you have not. If you are serious it is completely worth the money although I will say Crisp Green apple tastes horrible so I am glad the formula works because it is the only sugarless flavor the store has. Sour apple in RX1 tastes like green apple War head candy which I like. Strawberry Banana RX2 is awsome but mix it slowly or it clumps up.

My first experience with the stack was the raspberry lemonade reconstruction or RX3, and the taste was so potent and nasty it was a challenge to swallow it all. (I will also add that I'm not picky) I do not recommend that flavor. the taste of the pre work out and protein powder were pleasant. This review has nothing to do with the positive effects the stack has, just flavor alone.

I bought the base stack and have found that these products make my workouts easier and allow me to keep the intensity for longer. So far these products have not let me down. I am very picky about what supplements I use and like to research all of the ingredients and its nice that they include a cited page on their research on some of their products; makes it a lot easier to research.
Load More
The Power
After taking X-CITE, you'll feel a clean rush of energy - absent any of the jitters or dreaded crash associated with cheaper supplements. Intense pumps will help you feel the mind muscle connection that is crucial for forcing all new muscle growth. An increase in focus, endurance and less intra-workout fatigue ensures you'll stay fresh set after set to keep your intensity high. Our post-workout protein PRO-30G delivers 30g of high quality protein to optimize muscle recovery and ensure you're meeting your nutritional requirements for maximum gains. Finally, to make sure you're ready for the next workout, RECONSTRUXION will combat the unwanted effects of muscle soreness while you sleep, speeding up muscle protein repair - making sure you're fully recovered and ready for your next intense workout.
The Science
Years of research and planning went into the formulation of ATHLEAN-RX Supplements. Not only did we make sure to include the most scientifically proven and trusted ingredients during their development, but our commitment to constantly updating our formulas to reflect the latest advancements in sports nutritional science has and always will be our top priority. We set an amazingly high bar for quality supplementation, continuing to test and retest our formulas based on the feedback of some of the world's greatest professional athletes as well as our loyal customers. What you have before you is the result of our obsession...the best supplements available on the market, not just in efficacy and performance - but in taste and reliability as well.
The Facts
All of ATHLEAN-RX supplements have been researched to provide clinically proven dosages of the most effective supplement ingredients in the world. We never use fillers, harsh chemicals or banned substances which is why our customers never experience jitters, crashes, or bloat common in lesser quality brands. Our supplements include premium, patented ingredients such as CarnoSyn® Beta-Alanine as well as creatine in its more readily absorbable state (as CON-CRET® patented Creatine Hydrochloride), to ensure you're getting the best product on the market,
All of our supplements are proudly produced in the United States to the highest industry standards. Our commitment to transparency and quality has RX supplements trusted by many of the top teams and athletes in major league sports subject to the most rigid drug testing standards.
The Results
Our base stack is built off of the key ingredients I used to build my physique, and features everything you need for intense workouts and fast recovery. When purchased as a bundle, you will receive the highest discount I can provide. Purchasing the individual ingredients of all included in the RX Base Stack, in their effective dosages would be far more costly and time consuming for the user. My goal was to create a 3 step formula that was simple to administer and left nothing out when it comes to delivering you the best results from your hard training. For serious athletes on a budget there's nothing better.
"For anyone serious about building muscle and maximizing the hard efforts of our training, it's not a question of should I take supplements but rather which supplements to take. I created the RX supplements to be everything I wished I had when I was building my physique but wasn't available at the time."

— Jeff Cavaliere M.S.P.T, CSCS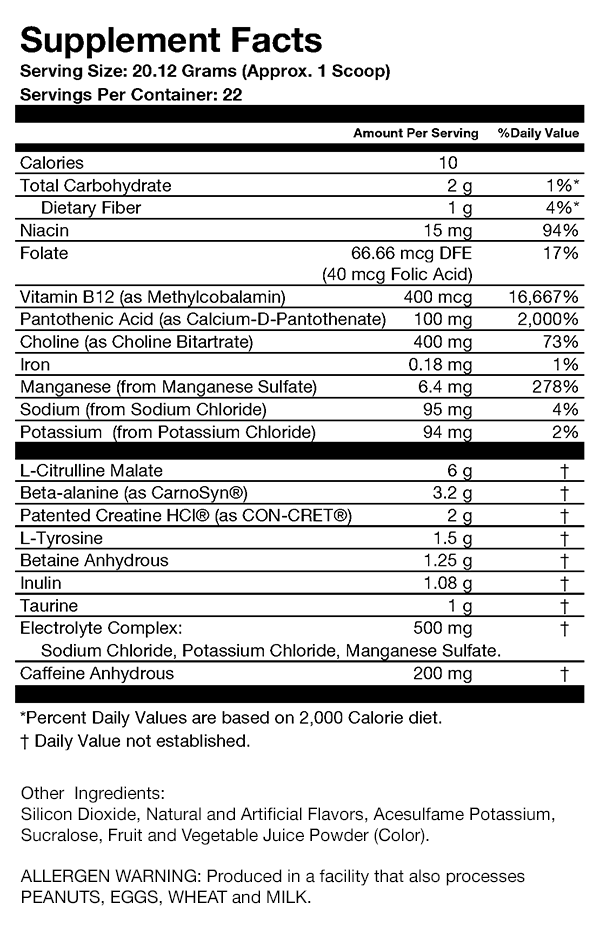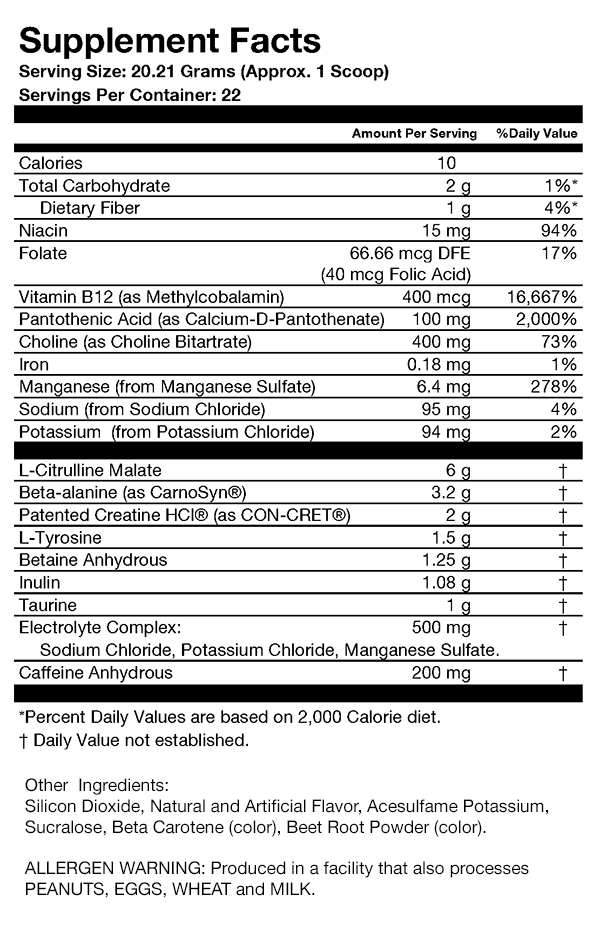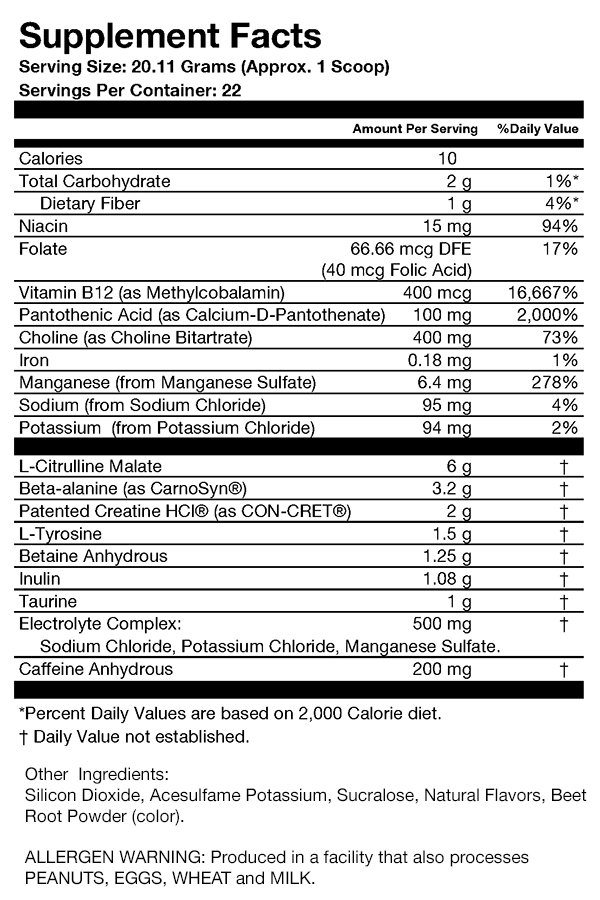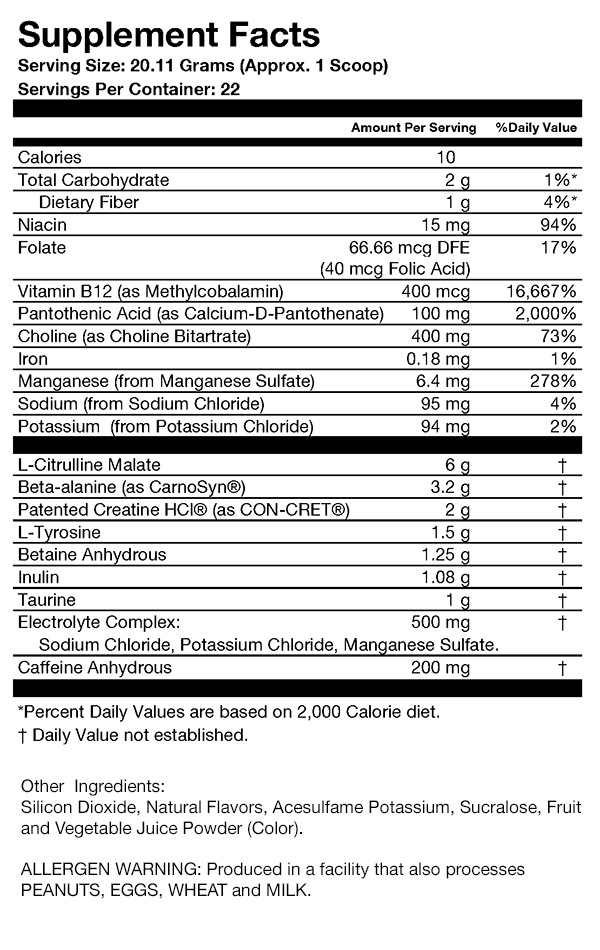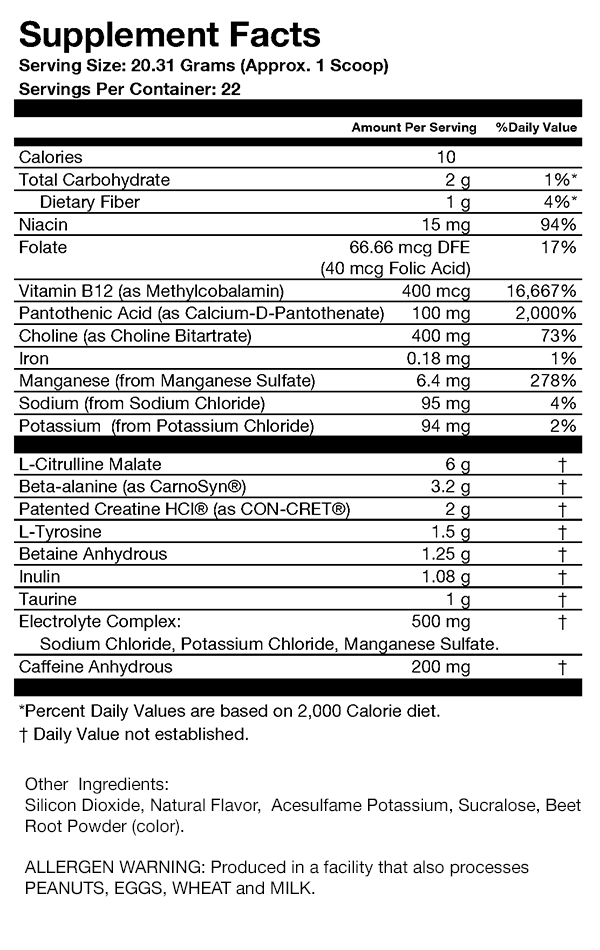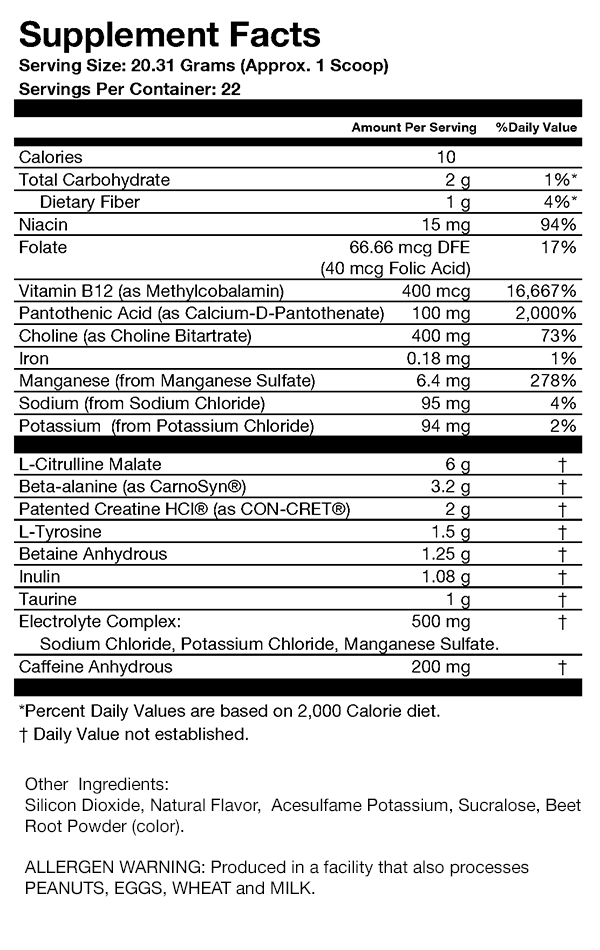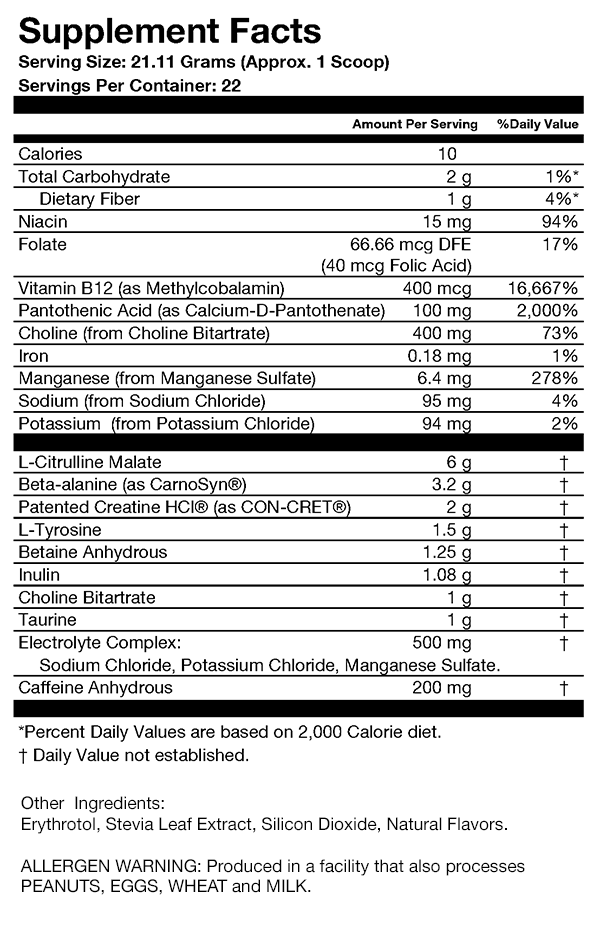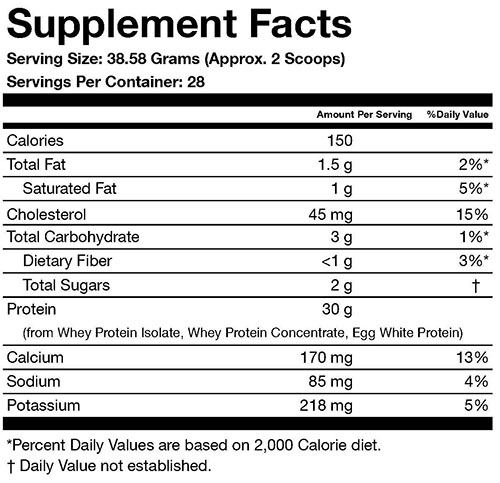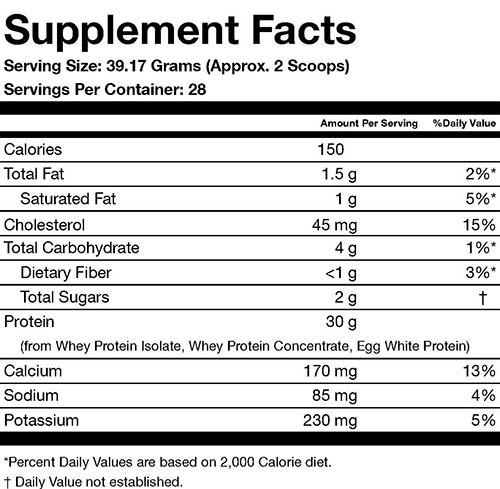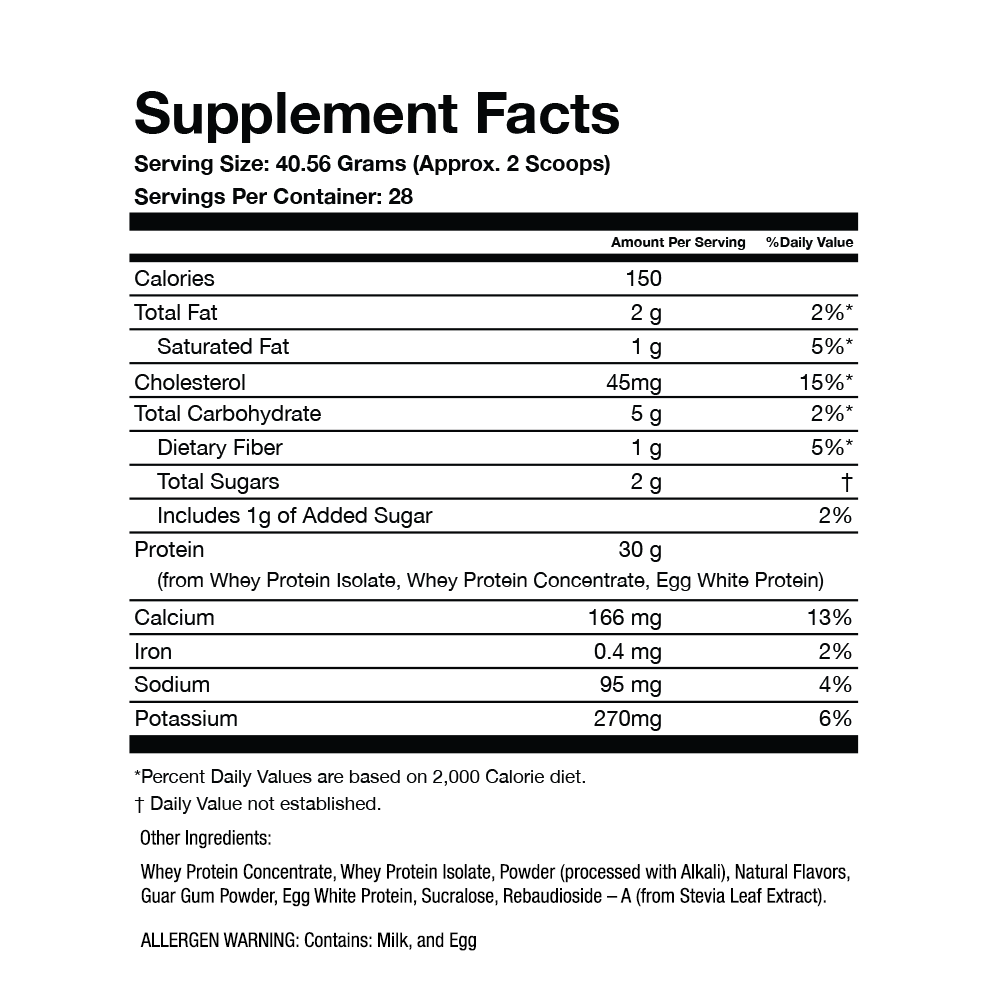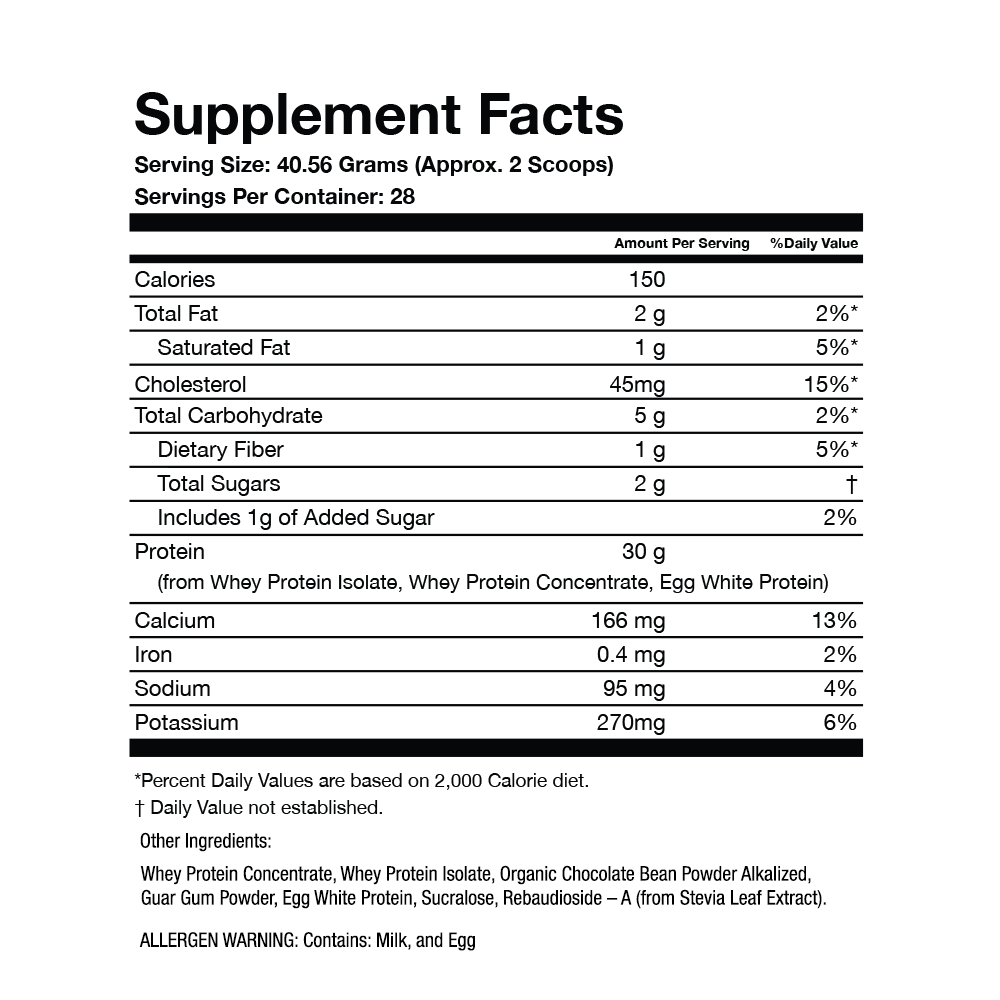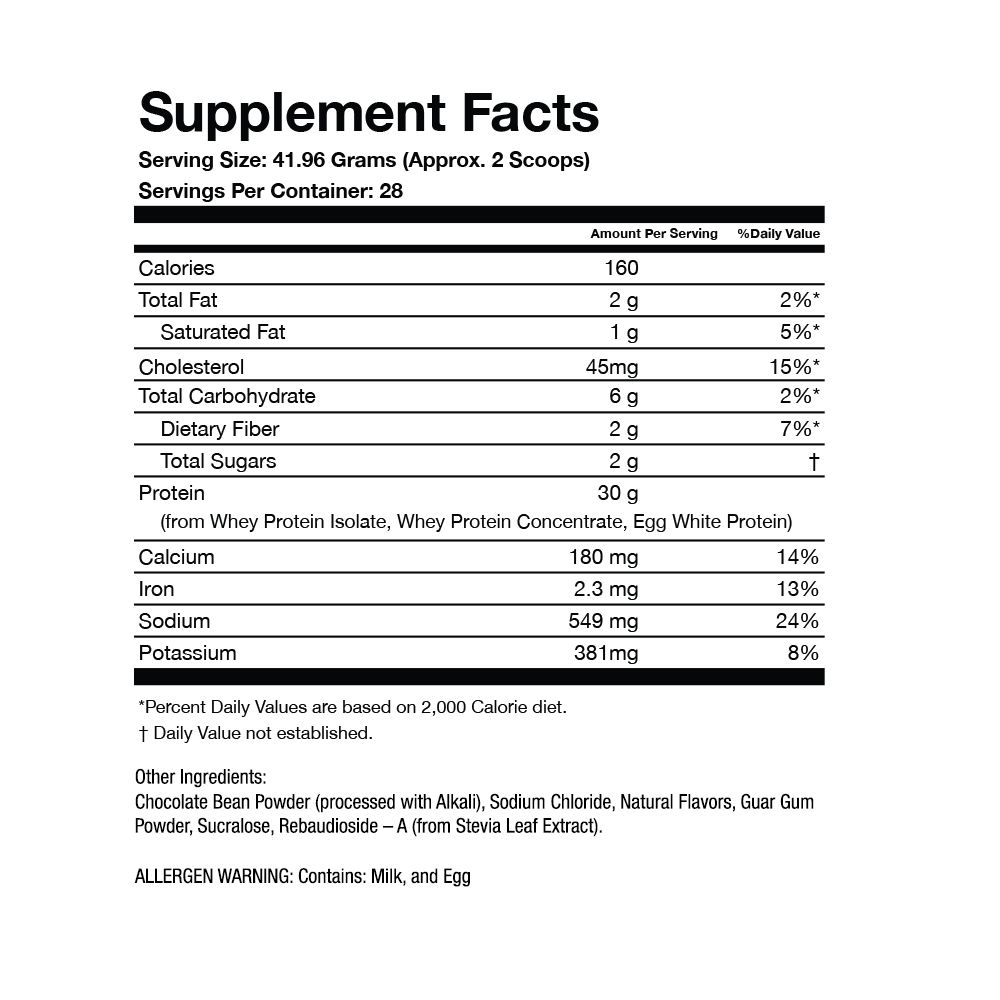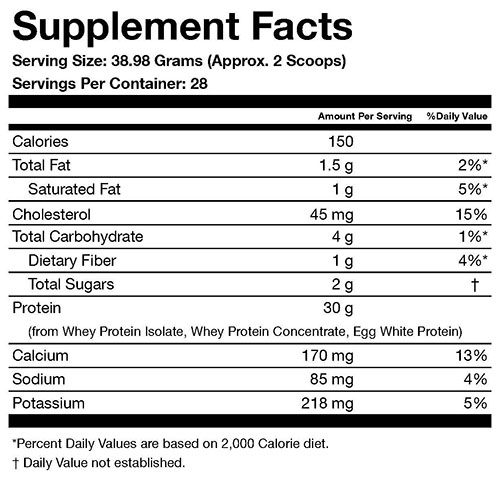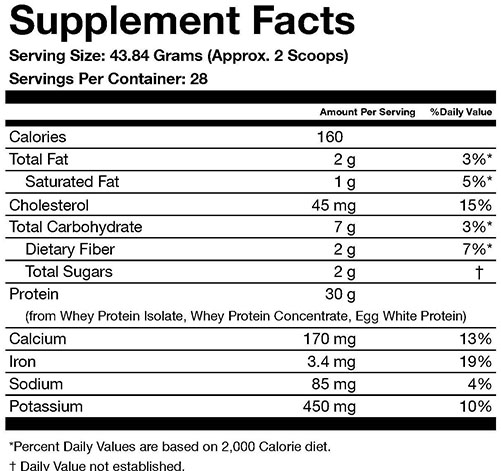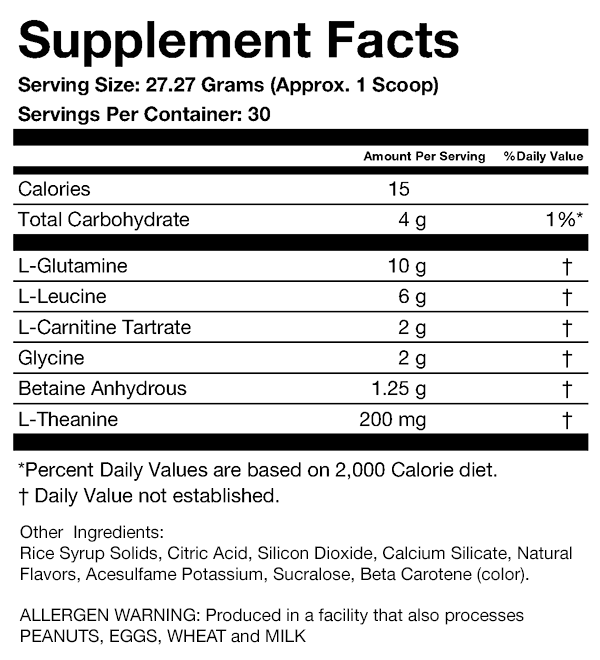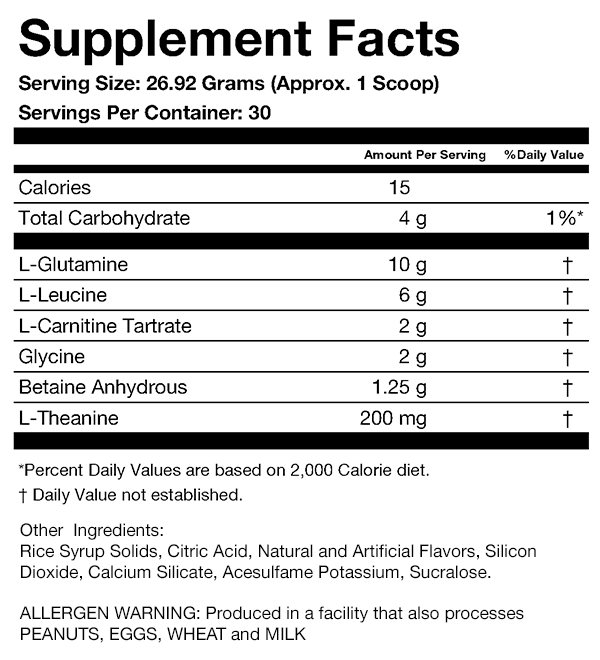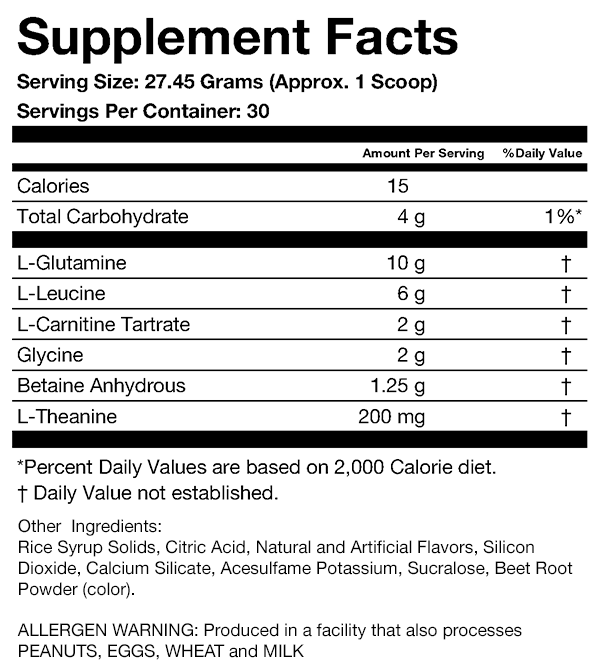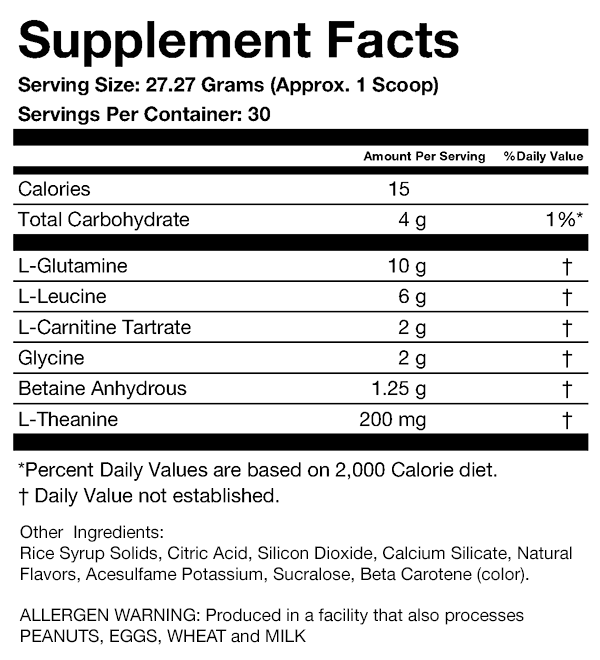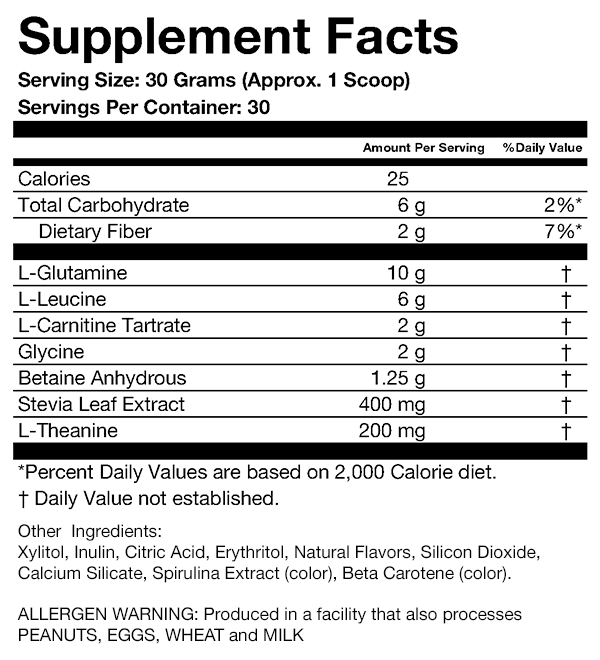 Ingredient
Base Stack Contains
LCLT

- 2G
CLINICALLY EFFECTIVE DOSAGE: 1-2g
Research suggests that L-Carnitine L-Tartrate improves muscle recovery and repair times. This is probably due to a boost in nitric oxide (NO) production, which improves blood flow and oxygen consumption in the muscles. LCLT also increases androgen receptors in the muscle cells, which means more testosterone is recruited to build muscle.
Improves muscle recovery and repair between training sessions (probably due to a boost in Nitric Oxide and an increase in muscle oxygen consumption)
Increases androgen receptors in muscle cells, thereby recruiting more testosterone to build muscle
Improves insulin sensitivity
BASE STACK CONTAINS
2 GRAMS
Clinically Effective Dosage: 1 - 2g
LCLT Clinical Studies & References
L-LEUCINE

- 6G
CLINICALLY EFFECTIVE DOSAGE: 2-10g
L-GLUTAMINE

- 10G
CLINICALLY EFFECTIVE DOSAGE: 0.5-15g
L-Theanine

- 200MG
CLINICALLY EFFECTIVE DOSAGE: 100-250mg
CONTAINS
200

MILLIGRAMS

MG
BETAINE ANHYDROUS

- 3750MG
CLINICALLY EFFECTIVE DOSAGE: 1200-1500mg
CONTAINS
3750

MILLIGRAMS

MG
CON-CRET® Creatine HCL

- 2G
CLINICALLY EFFECTIVE DOSAGE: 2-5g
CarnoSyn® Beta-Alanine

- 3200mg
CLINICALLY EFFECTIVE DOSAGE: 800-2000mg
CONTAINS
3200

MILLIGRAMS

mg
L-Citrulline Malate

- 6g
CLINICALLY EFFECTIVE DOSAGE: 3-10g
L-TYROSINE

- 1.5G
CLINICALLY EFFECTIVE DOSAGE: 500mg-2g
TAURINE

- 1G
CLINICALLY EFFECTIVE DOSAGE: 0.5-2g
CAFFEINE ANHYDROUS

- 200mg
CLINICALLY EFFECTIVE DOSAGE: 3-6mg per kg of bodyweight
CONTAINS
200

MILLIGRAMS

MG
REFERENCES
Lee E.C., et al. Ergogenic effects of betaine supplementation on strength and power performance. J Int Soc Sports Nutr. 2010 Jul 19; 7: 27.

Trepanowski, J. F, et al. The effects of chronic betaine supplementation on exercise performance, skeletal muscle oxygen saturation and associated biochemical parameters in resistance trained men. J Strength Cond Res. 2011 Dec; 25(12): 3461-71

Pryor, J. L., et al. Effect of betaine supplementation on cycling sprint performance. J Int Soc Sports Nutr. 2012 Apr 3; 9(1): 12.

Apicella, J. M., et al. Betaine supplementation enhances anabolic endocrine and Akt signaling in response to acute bouts of exercise. Eur J Appl Physiol. 2013 Mar; 113(3): 793-802.

Cholewa, J. M., et al. Effects of betaine on body composition, performance, and homocysteine thiolactone. J Int Soc Sports Nutr. 2013 Aug 22; 10(1): 39.
RX-1 X-CITE
For increased focus and energy, mix 1 scoop of X-CITE with 8-12 ounces of water approximately 30-45 minutes before training. If this is your first time using X-CITE or you have sensitivity to caffeine, assess your individual tolerance by starting with ¾ to ½ of a scoop or using more water.
PRO-30G
Mix 1 scoop with 8-12 ounces of milk. Mix with fruit or your favorite ingredients to create a protein dense shake. Add into oatmeal, pancakes or any other dry mix for an extra boost of protein. You can use PRO-30G with milk or water as a meal replacement, snack, as an additional protein source or as a post workout supplement for improved muscle growth.
RX-3 RECONSTRUXION
For enhanced muscle recovery, mix 1 scoop with 8-12 ounces of water and take daily. Use ReconstruXion daily as a recovery aid and to assist in blunting the effects of DOMS after sessions of intense training.
BASE STACK
RX-1
PRO-30G
RX-3
Made with patented
CON-CRET&reg Creatine HCL

CON-CRET® is a registered trademark
of Vireo Systems, Inc.
Patents: www.vireosystems.com/patents
Made with patented
CarnoSyn® Beta-Alanine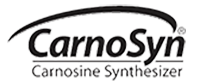 Natural Alternatives International (NAI) is the owner of patents as listed on www.carnosyn.com and registered trademark CarnoSyn®