Train Harder for Better Gains
"No Crash" Energy
No Jitters. No Upset Stomach
10 Calories Per Serving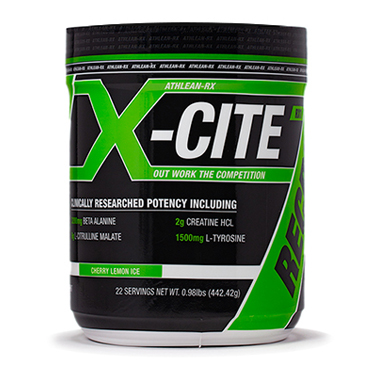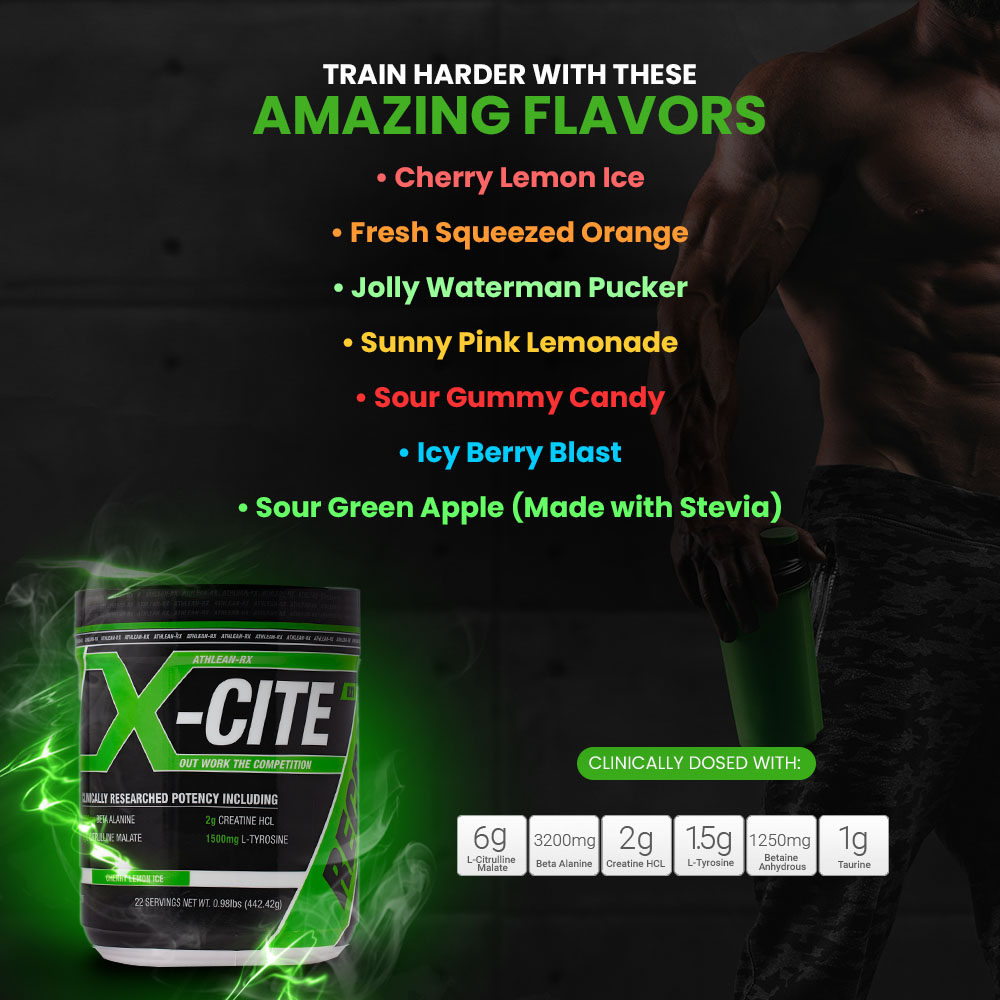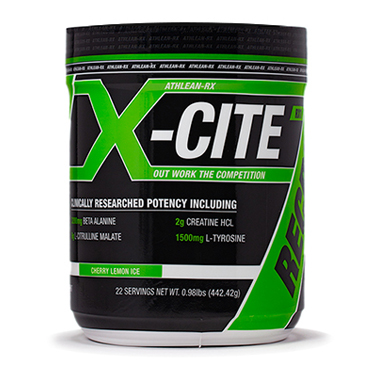 Roll over image to zoom in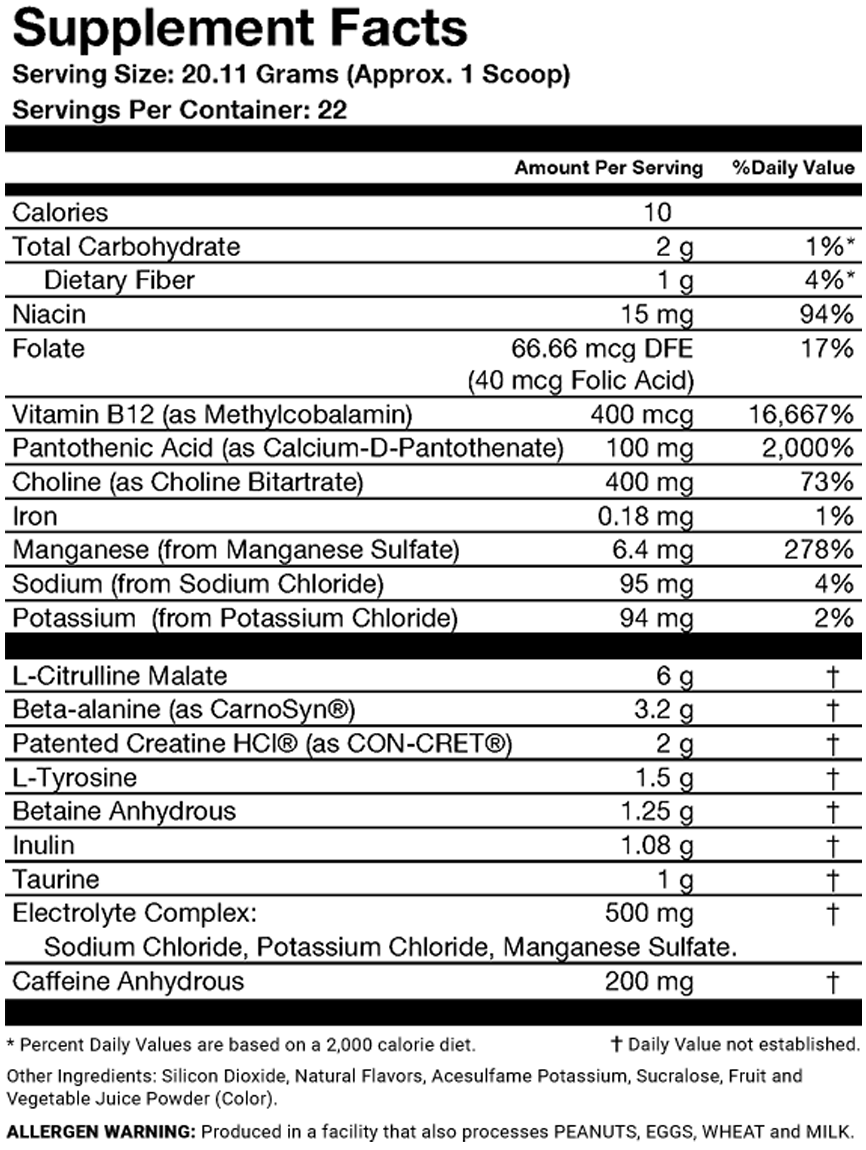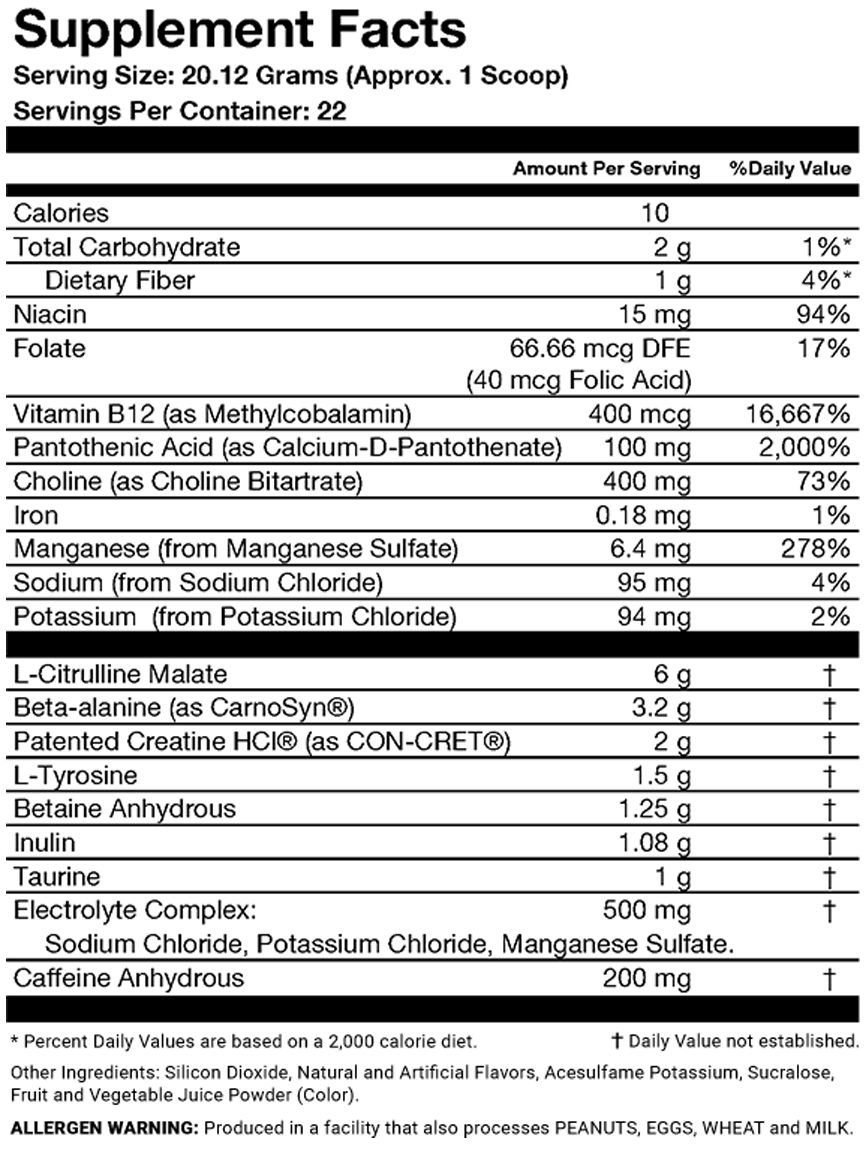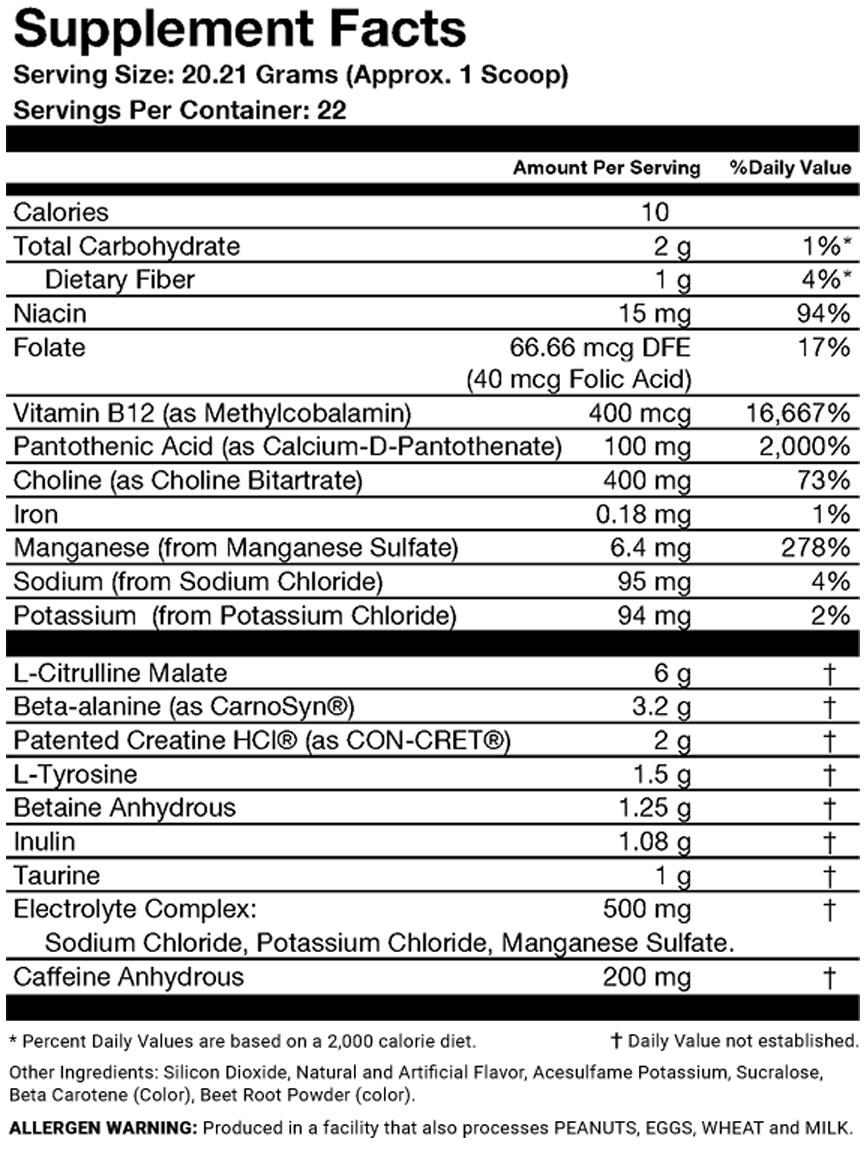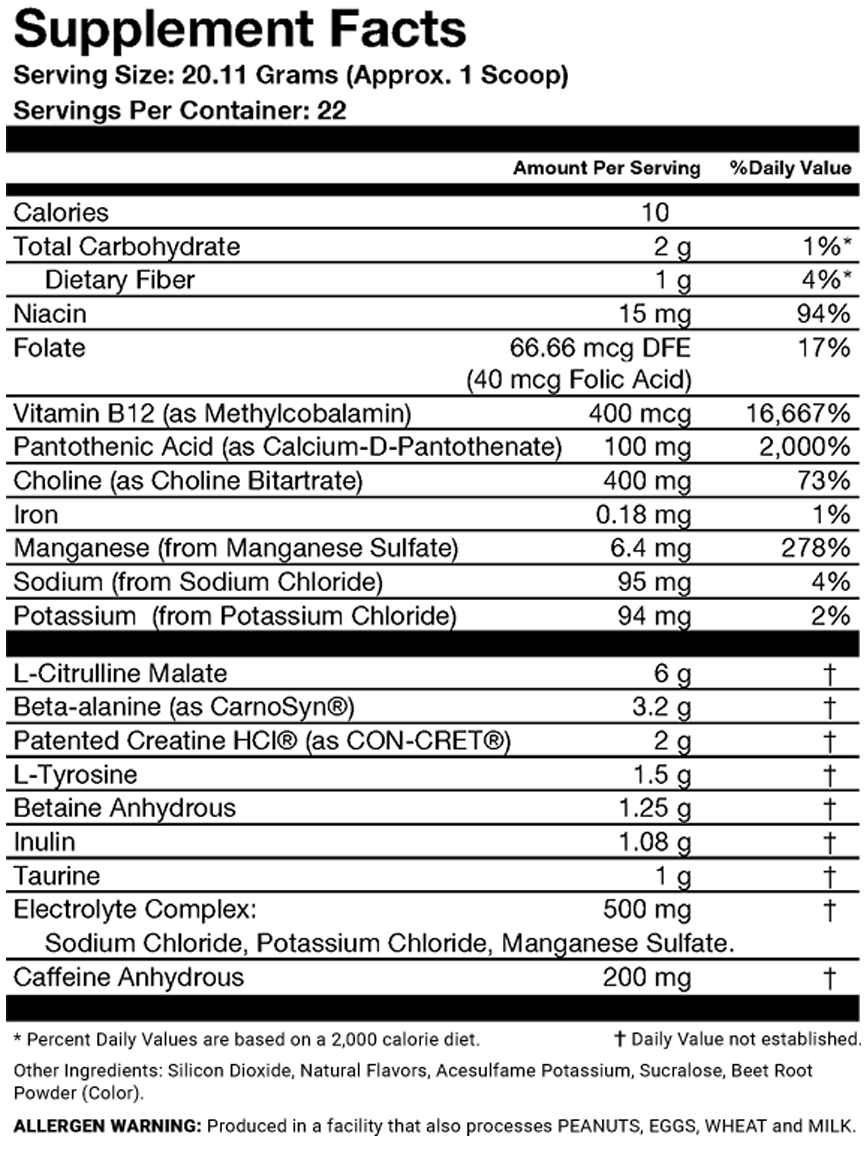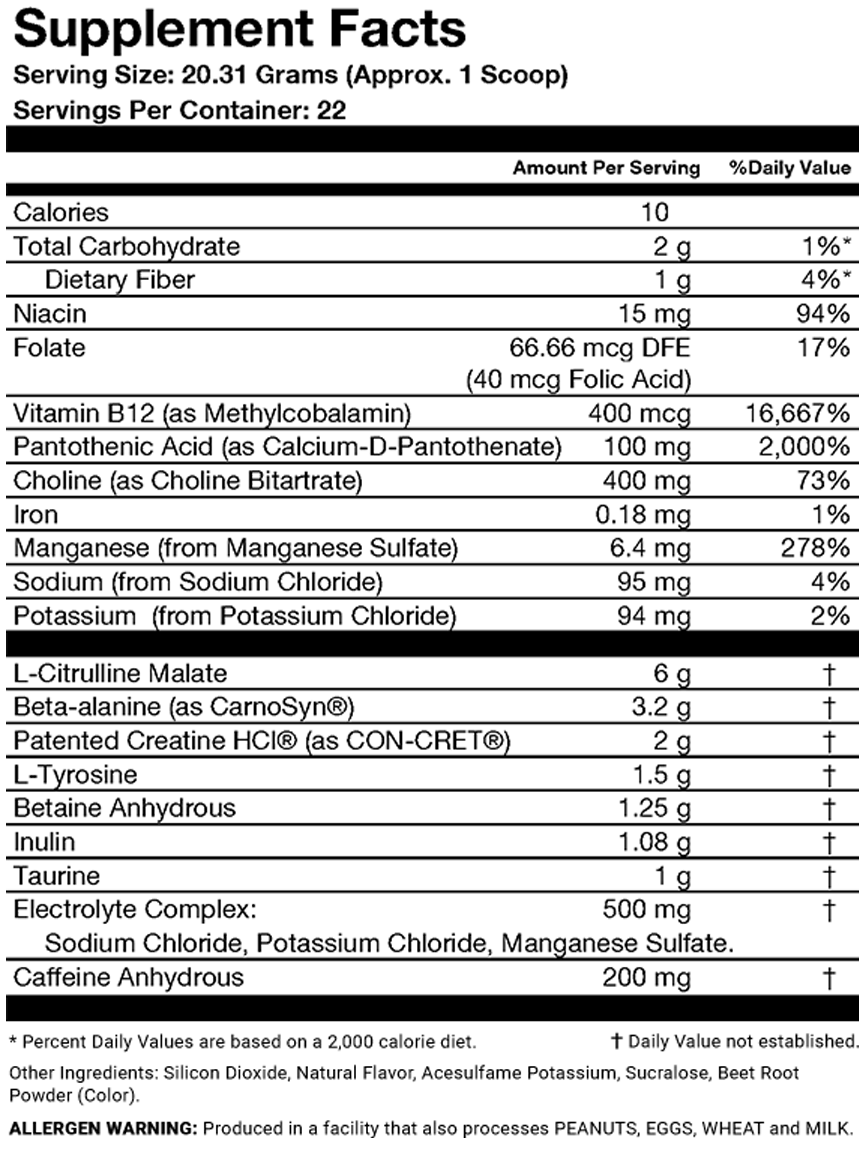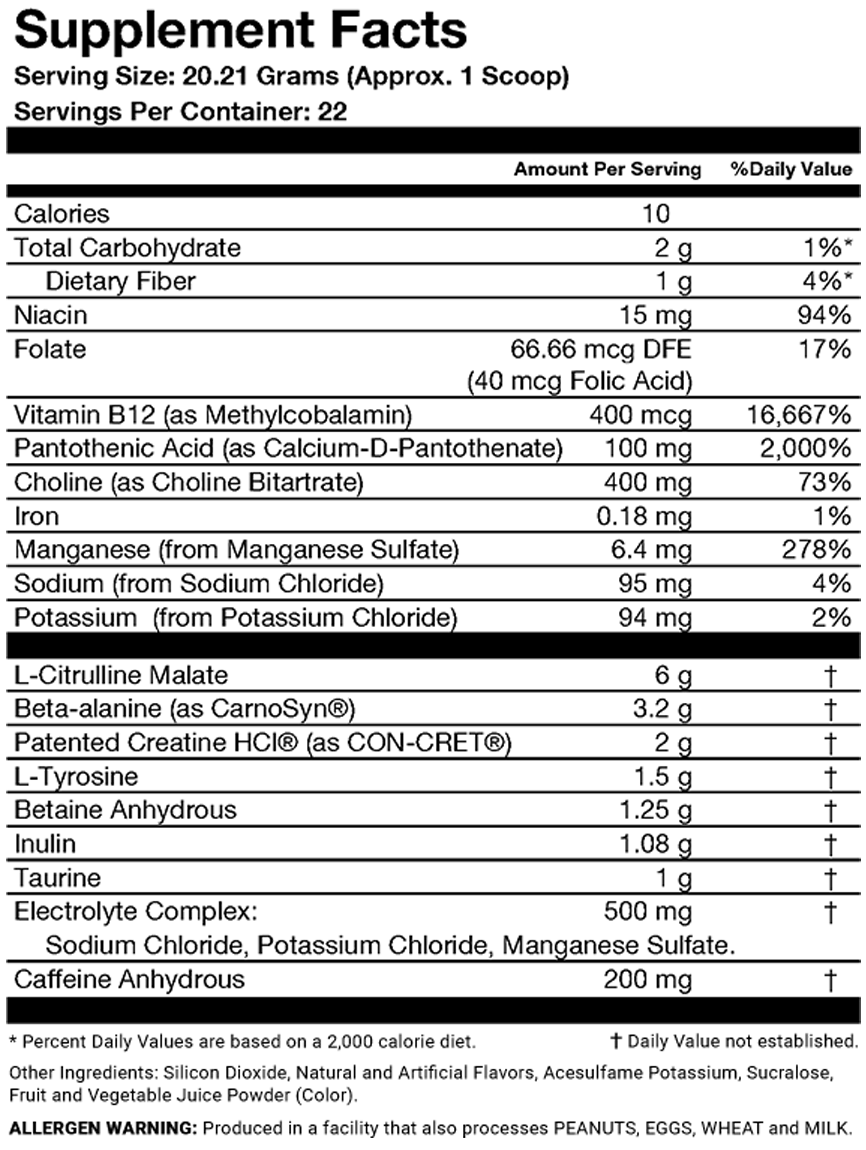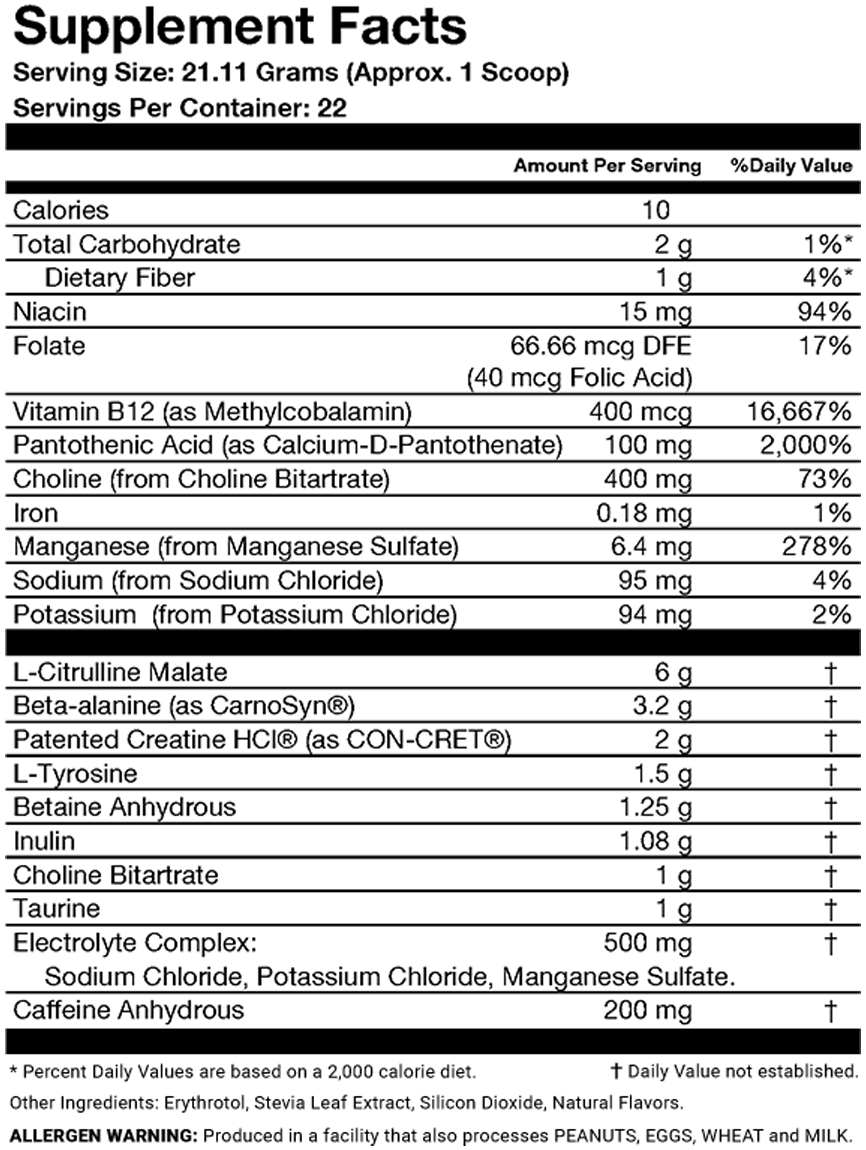 "No Crash" Energy
10 Calories Per Serving
Train Harder for Better Gains
No Jitters. No Upset Stomach
Save 20% With a Stack
Get everything your muscles need (and nothing they don't!) in one bundle and receive our biggest savings available. Leave no gains behind with the same stack trusted by today's top pro athletes to take their games, and physiques, to a level unmatched by our competitors.
VERIFIED BUYERS
4.8/5
349 RATINGS
Caffeine free make it perfect for me
Great product, I wish it have a caffeine free option and that will be awesome.
My new favorite supplement!
I've been working out consistently for over 10 years and have been taking "supplements" for about that long. Nothing too wild, mainly just protein, BCAAs and creatine. When I was younger I tried pre-workouts with caffeine, but was really sensitive to them and always got the jitters, a really bad crash, and wouldn't be able to sleep for about 12 hours after taking it. So here I am about eight years later and finally trying another pre-workout with caffeine in it and I love it! The only time I can work out is late at night after the kids are asleep and I'm usually pretty tired so this preworkout has been great at helping me maximize my workouts. I'm still only doing a half scoop but it is really making a difference. AndI have no problem falling asleep 2-3 hours after taking it. I've tried beta alanine and Citrulline malate in the past so I'm familiar with the tingles. To me that just means it's time to rock 'n' roll! I've been following Jeff on YouTube for a very long time and I'm happy to see his supplement line taking off!
definitely, definitely. This works for me!
I am almost done with my 1st container and can say this is exactly what i need some days more than others. When you have the discipline/motivation to get to the gym but can use a kick in the ass to get started on your routine or want a little more out of yourself? This is your product.
Great product - but prefer no caffeine
Really good product that I recommend. I've purchased it several times. One major drawback is the caffeine. As mentioned in other posts, a caffeine-free option of this is desired.
I tried this pre-workout for the first time and 30 minutes later – hell, honestly I noticed it kicking in after 15-20 minutes – there is no denying the effects. I was alert as hell (after a 12 hour work day no less) and ready to get to work and go hard, and experienced a noticeable decrease in my muscles getting burned out. Truthfully the best pre-workout I've ever tried.
Great for leg day! Does what is says it does, even at ½ scoop!
I'm Canadian and this is my favourite pre-workout. I only take a half scoop but that's because I keep my caffeine tolerance low by cycling off frequently. I save this for leg day and it excels. I usually don't use pre-workout on other training days. I would buy this more often if it was available in Canada as customs import fees and Carriers markups drive up the price quite a bit. Still it's worth a try for any other fellow Canadians out there considering buying this.
Best Pre-workout I have taken
I gave Jeff's product a chance, based on the ingredients alone. Seems like every product I look at in the stores are filled with garbage and Dyes. I have now been using this product ( cherry lemon ice) for the last year or so. I love it. Not only the flavor, but It gives me great energy but not over the top, a great pump and no crash. It's the real deal and worth the little extra to have shipped. I never leave reviews, so that says something. I recommend this product to anyone that ask me what I use.
your 22 day ab flattening workout helped more than you realize!!
I finished your workout plan for 22 days to flaten abs. It worked, but it did much more than you realize. This exercise strengthen my lower back muscles, which balanced my hip area muscles from other injuries causing weak areas which were removed. All of this reduced my lower back pain, balanced hip area, so legs were balanced. Nobody else was able to solve these problem area. Thank you very very much.
Great product, I've been using it for years.
I wish they would come out with individual packets; I travel a lot for work and it's annoying taking this for short trips or filling a zip-lock bag for longer trips (looks like a bag of coke, and I'm always getting stopped…lol)

Great but leave out the caffeine
60 year old lifter who loved the product but had to stop buying it because of caffeine sensitivity.
Load More
The Power
X-Cite continues to carve out its place as one of the most effective pre-workout supplements on the market. Made from the most researched, most effective ingredients in sports nutrition, it's no wonder why X-Cite is the choice for serious athletes.
The Science
Like everything we do at Athlean-X, our supplement facts panels contain a collection of the world's best and brightest supplement ingredients. Each one is backed by research and science in sports medicine to ensure you're getting the most effective dosages and the proper combinations to get real results.
The Facts
You asked and we answered with our most potent formulas and open labels so you know exactly which ingredients and how much of each you're getting. Athlean-Rx contains no proprietary blends, and as always, no fillers, no substitutes and no harmful chemicals.
The Results
I've been working on this formula for well over a year, and I've promised to always deliver the same things that I recommend to my pro athletes and that I take myself. I've gotten a lot of comments on our YouTube channel about the gains I've made over the last few months. I can honestly say these formulas have had a major role in those results and they're finally here so I can share them with you!
"I take my training seriously, that's why I take X-Cite before every workout."

- Jeff Cavaliere M.S.P.T, CSCS

RX-1 X-CITE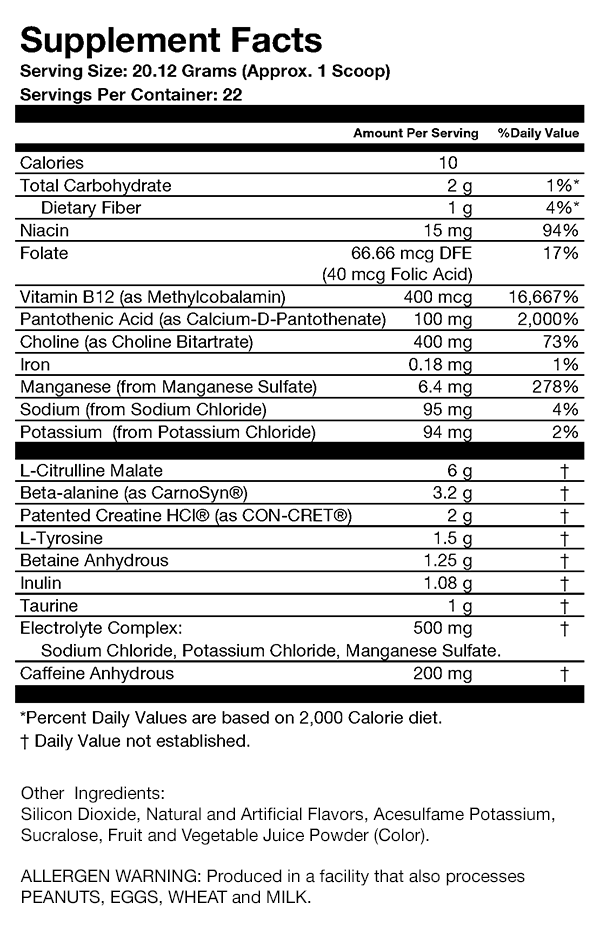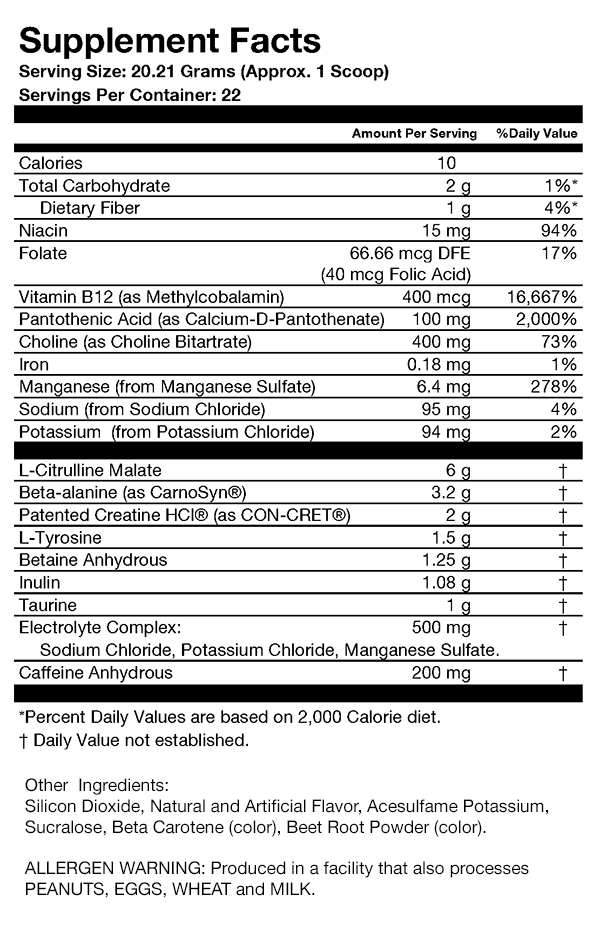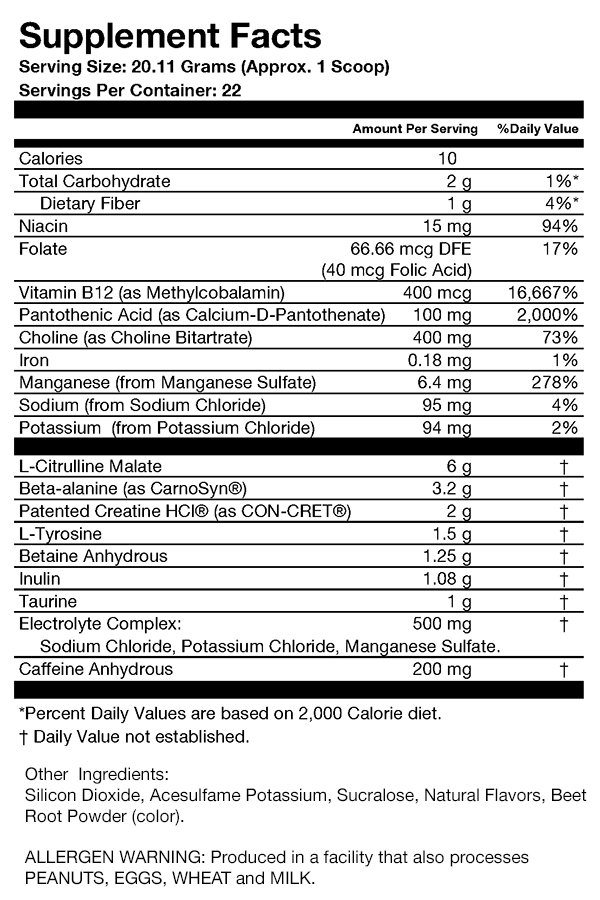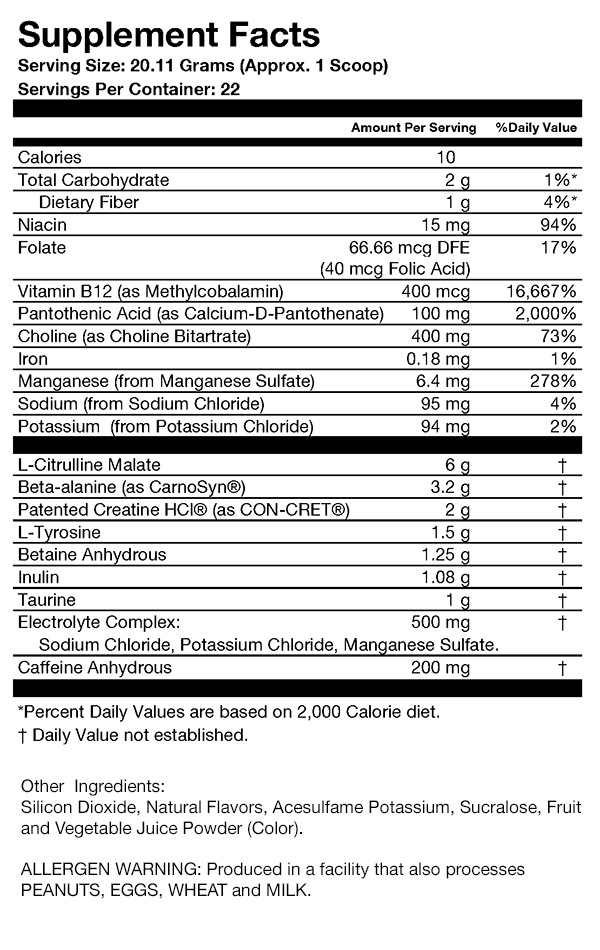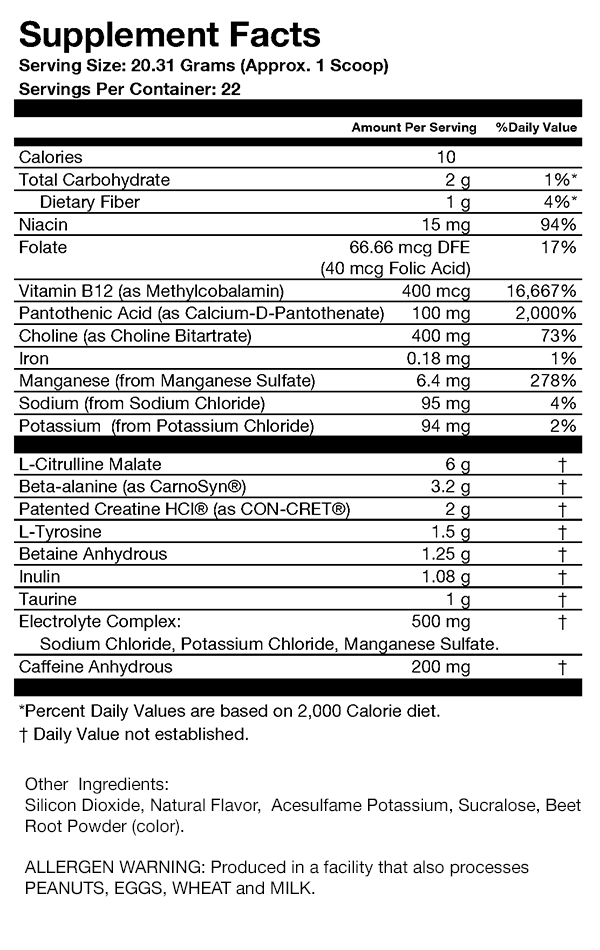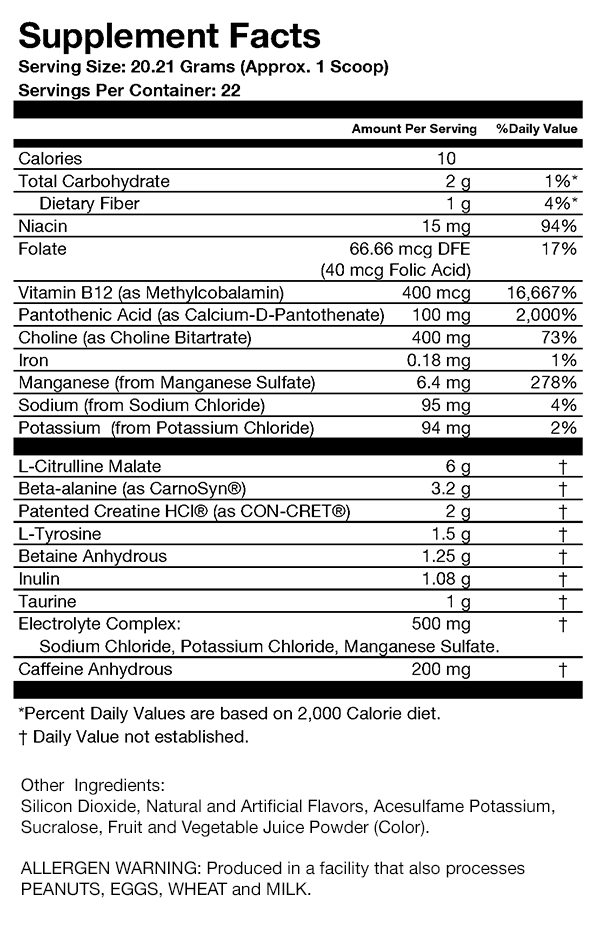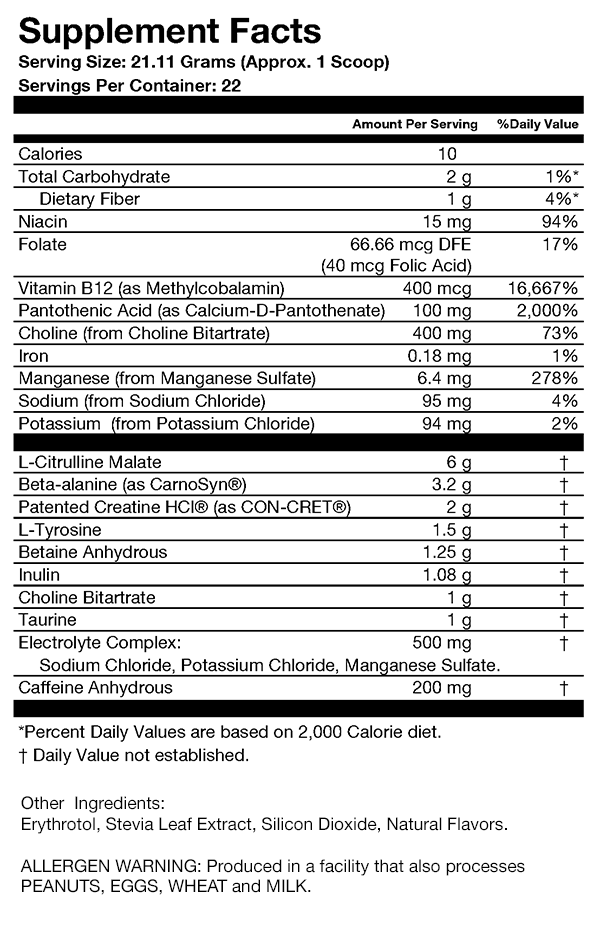 Ingredient
X-CITE Contains
CON-CRET® Creatine HCL

- 2G
CLINICALLY EFFECTIVE DOSAGE: 2-5g
CON-CRET® Creatine HCL's main benefit is helping to build muscle faster and easier. This is thought to be due to an increase in the production and supply of ATP to working muscle cells. This also provides more energy to the muscles, helping to avoid lactic acid build-up and allowing for longer and more intense workouts.
Increases muscle strength and power
Allows for faster and easier muscle growth
Is better absorbed than Creatine Monohydrate and does not require a loading phase
Reduces muscle damage and post workout soreness
X-CITE CONTAINS
2 GRAMS
Clinically Effective Dosage: 2 - 5g
CON-CRET® Creatine HCL Clinical Studies & References
CarnoSyn® Beta-Alanine

- 3200mg
CLINICALLY EFFECTIVE DOSAGE: 800-2000mg
CONTAINS
3200

MILLIGRAMS

mg
L-Citrulline Malate

- 6g
CLINICALLY EFFECTIVE DOSAGE: 3-10g
L-TYROSINE

- 1.5G
CLINICALLY EFFECTIVE DOSAGE: 500mg-2g
TAURINE

- 1G
CLINICALLY EFFECTIVE DOSAGE: 0.5-2g
BETAINE ANHYDROUS

- 1250MG
CLINICALLY EFFECTIVE DOSAGE: 1200-1500mg
CONTAINS
1250

MILLIGRAMS

MG
CAFFEINE ANHYDROUS

- 200mg
CLINICALLY EFFECTIVE DOSAGE: 3-6mg per kg of bodyweight
CONTAINS
200

MILLIGRAMS

MG
For increased focus and energy, mix 1 scoop of X-CITE with 8-12 ounces of water approximately 30-45 minutes before training. If this is your first time using X-CITE or you have sensitivity to caffeine, assess your individual tolerance by starting with ¾ to ½ of a scoop or using more water.
Made with patented
CON-CRET&reg Creatine HCL

CON-CRET® is a registered trademark
of Vireo Systems, Inc.
Patents: www.vireosystems.com/patents
Made with patented
CarnoSyn® Beta-Alanine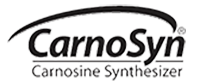 Natural Alternatives International (NAI) is the owner of patents as listed on www.carnosyn.com and registered trademark CarnoSyn®