Builds Lean Muscle Mass
30G High Quality Protein
Great, Smooth Taste
28 Servings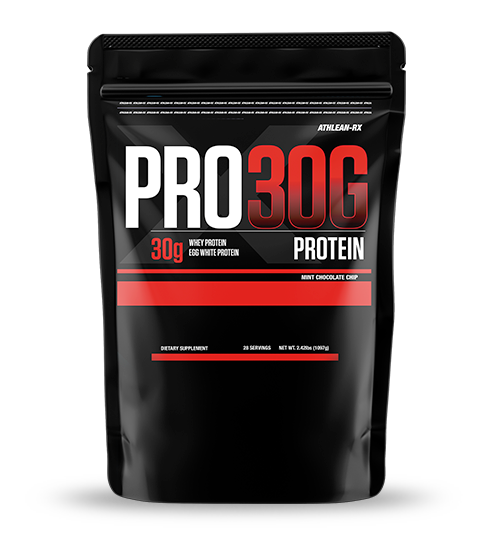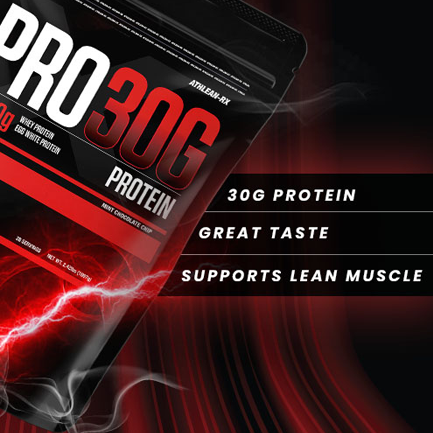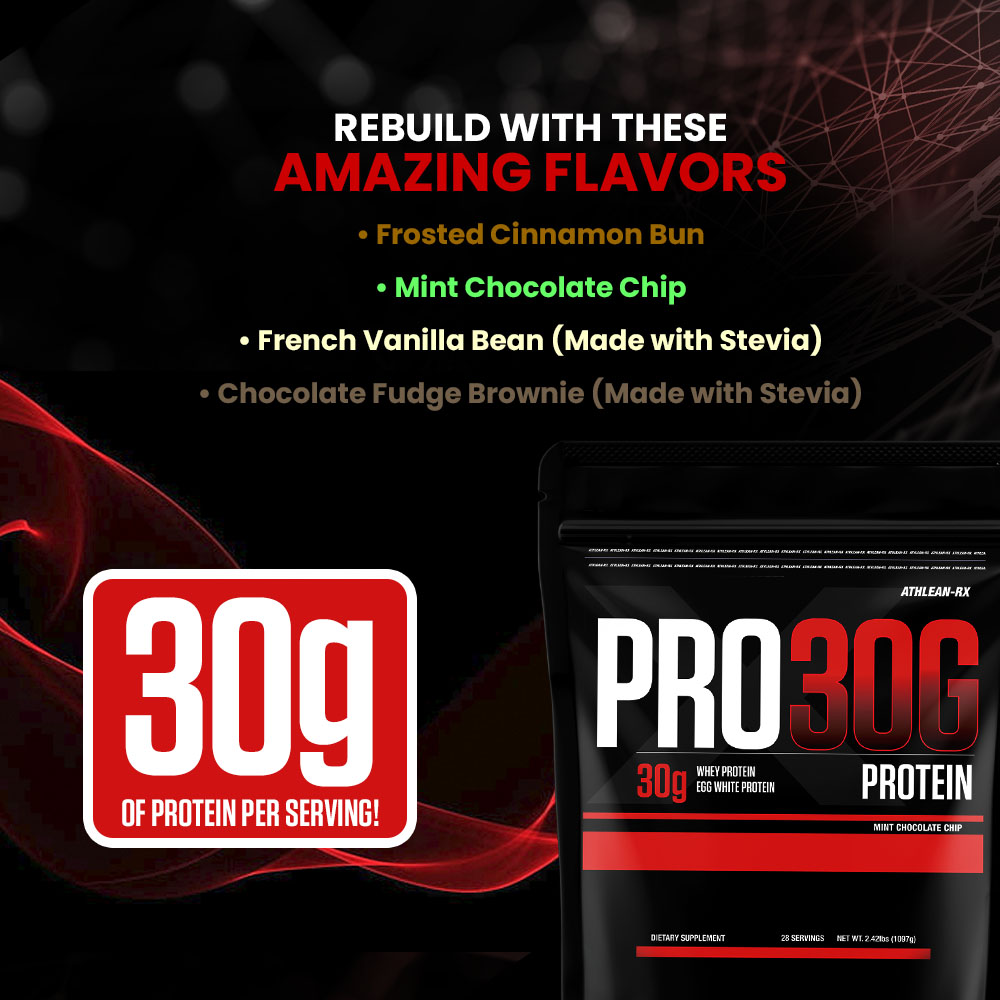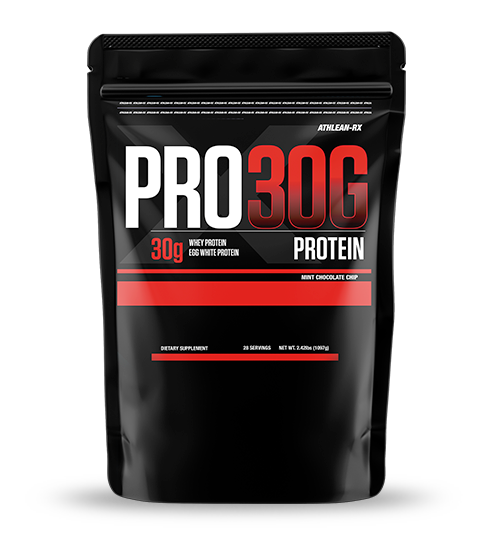 Roll over image to zoom in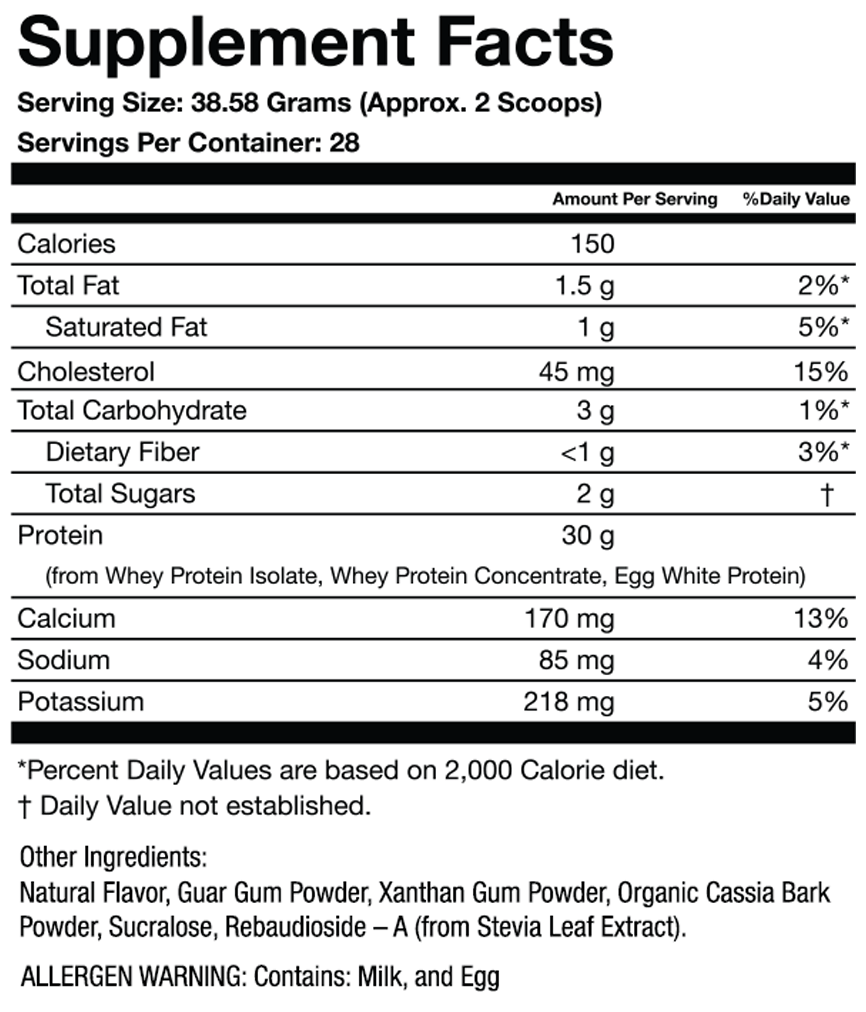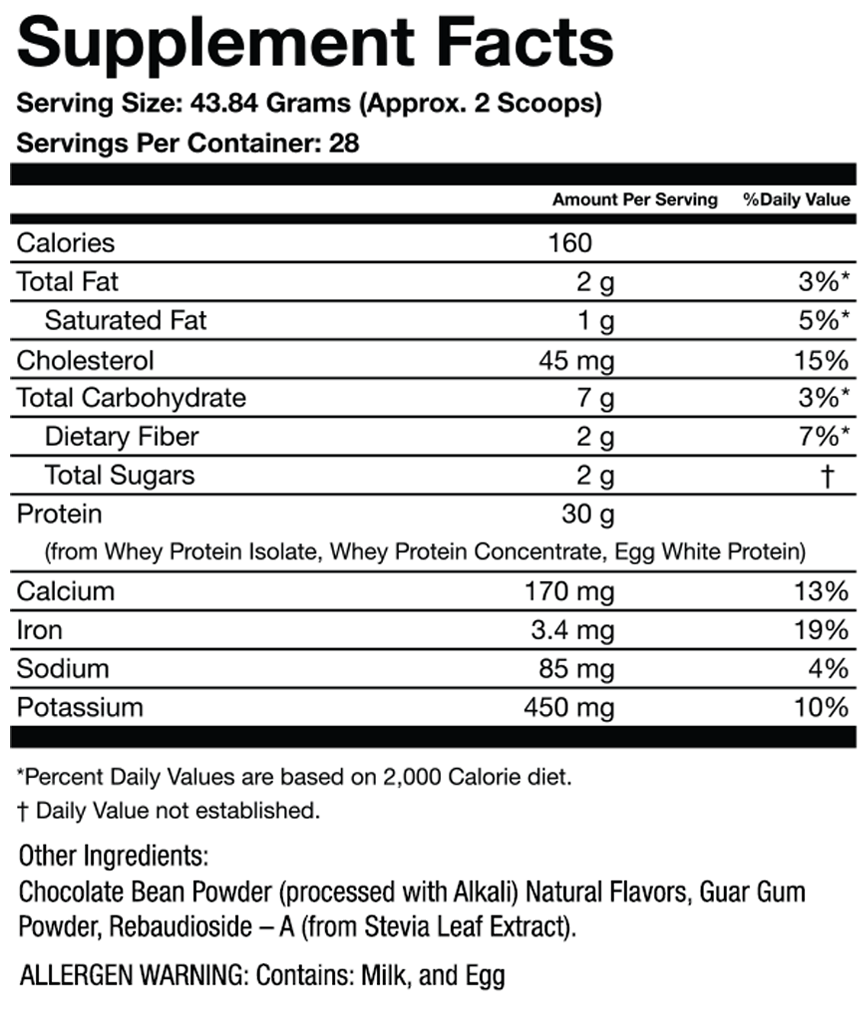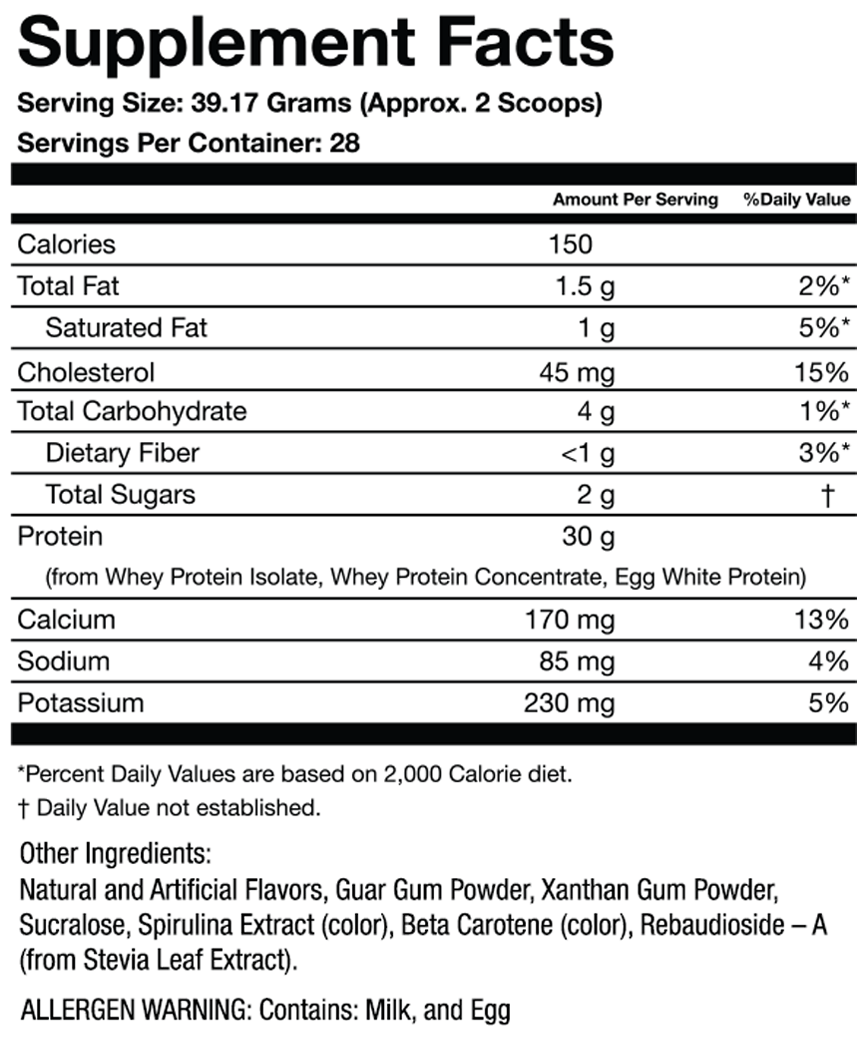 PRO-
30G
Premium Protein Powder
NEW PRODUCT!
Builds Lean Muscle Mass
30G High Quality Protein
Great, Smooth Taste
28 Servings
BUY ANY 2 SUPPLEMENTS | GET FREE SHIPPING + 5% OFF

One-Time Purchase
$54.99PLUS S&H
AX Autoship

Save an Additional 5% on Autoshipped Items

?
$52.24FREE SHIPPING

This order qualifies for FREE ground shipping* (Available in Continental US ONLY)
The Science
Athlean-Rx PRO-30G contains an impressive 30g of protein per serving! If you're unsure whether or not you're getting enough quality protein in your diet, the truth is, you're probably not. Conservative recommendations for an athlete are around 1.5g of Protein per pound of body weight. So if you weigh 180lbs you're looking at over 250g a day, every single day! If you have a busy schedule that can be a daunting task.
The Facts
You asked and we answered with our most potent formulas and open labels so you know exactly which ingredients and how much of each you're getting. Athlean-Rx contains no proprietary blends, and as always, no fillers, no substitutes and no harmful chemicals.
"I use PRO-30G as a post workout supplement or a meal replacement."

- Jeff Cavaliere M.S.P.T, CSCS
PRO-30G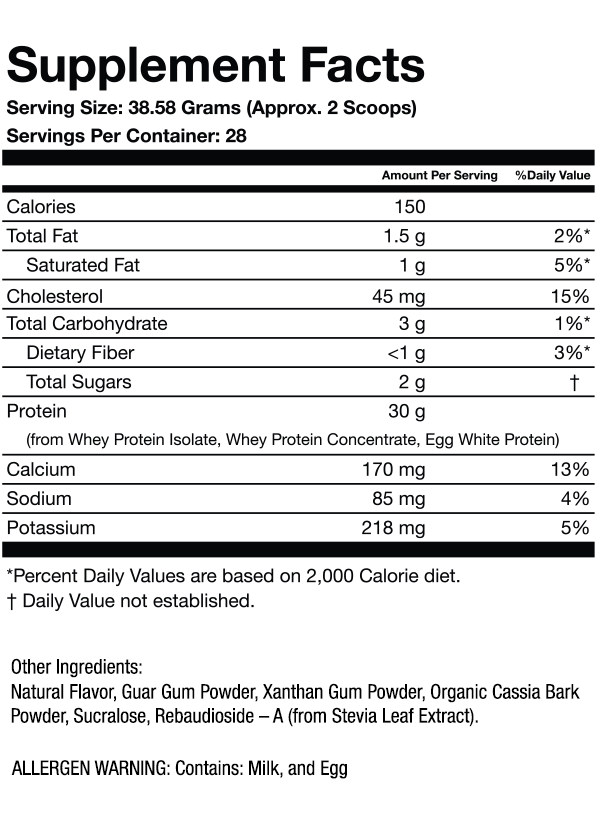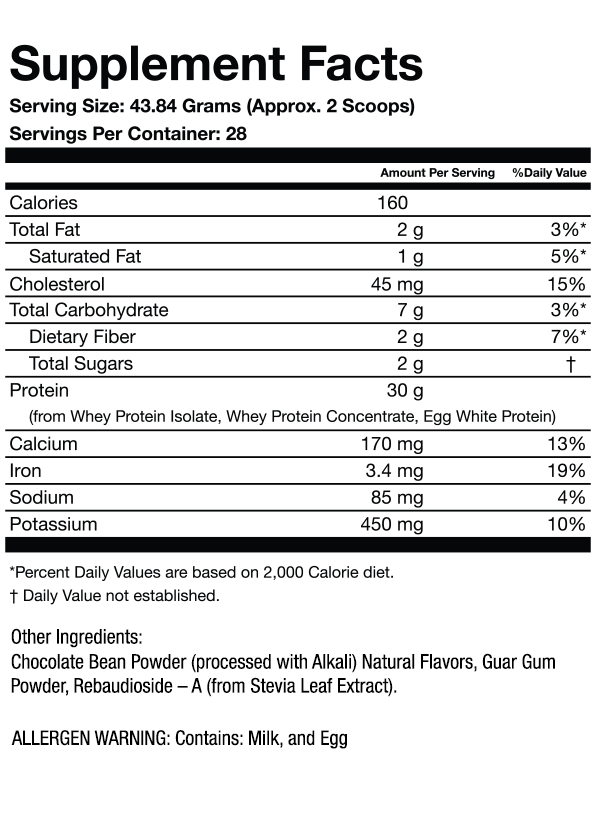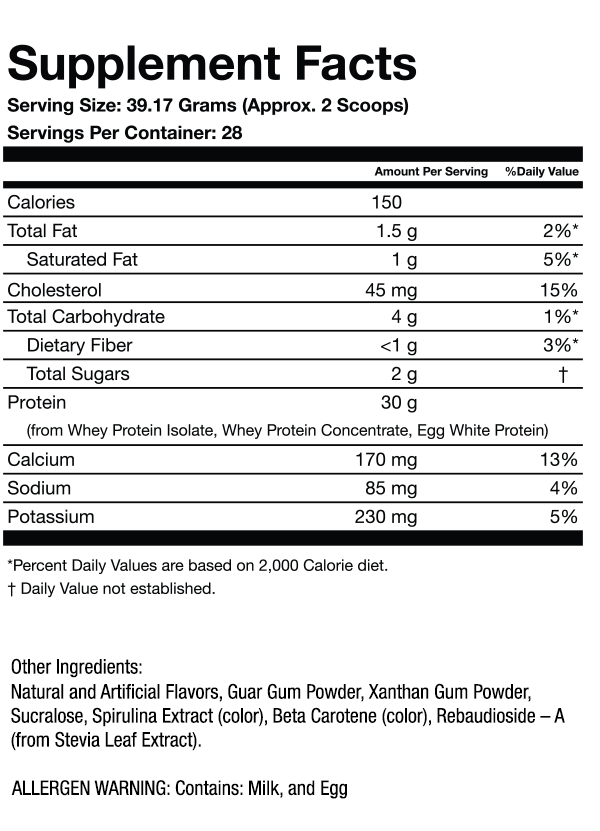 PRO-30G

Ingredients/Dosage
Ingredient
PRO-30G Contains
Mix 2 scoops with 8-12 ounces of cold water or milk. Mix with fruit or your favorite ingredients to create a protein dense shake. Add into oatmeal, pancakes or any other dry mix for an extra boost of protein. You can use PRO-30G with milk or water as a meal replacement, snack, as an additional protein source or as a post workout supplement for improved muscle growth.
REFERENCES
Lee E.C., et al. Ergogenic effects of betaine supplementation on strength and power performance. J Int Soc Sports Nutr. 2010 Jul 19; 7: 27.

Trepanowski, J. F, et al. The effects of chronic betaine supplementation on exercise performance, skeletal muscle oxygen saturation and associated biochemical parameters in resistance trained men. J Strength Cond Res. 2011 Dec; 25(12): 3461-71

Pryor, J. L., et al. Effect of betaine supplementation on cycling sprint performance. J Int Soc Sports Nutr. 2012 Apr 3; 9(1): 12.

Apicella, J. M., et al. Betaine supplementation enhances anabolic endocrine and Akt signaling in response to acute bouts of exercise. Eur J Appl Physiol. 2013 Mar; 113(3): 793-802.

Cholewa, J. M., et al. Effects of betaine on body composition, performance, and homocysteine thiolactone. J Int Soc Sports Nutr. 2013 Aug 22; 10(1): 39.