Builds Lean Muscle Mass
30G High Quality Protein
Great, Smooth Taste
28 Servings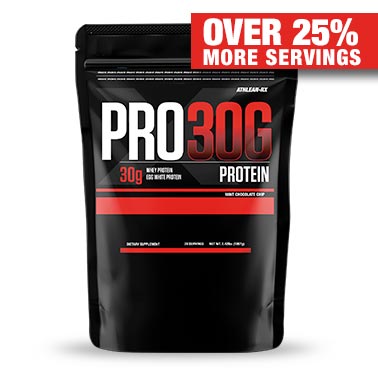 Builds Lean Muscle Mass
30G High Quality Protein
Great, Smooth Taste
28 Servings
BUY ANY 2 SUPPLEMENTS | GET FREE SHIPPING + 5% OFF

One-Time Purchase
$49.99PLUS S&H
AX Autoship

Save an Additional 5% on Autoshipped Items

?
$47.49FREE SHIPPING

This order qualifies for FREE ground shipping* (Available in Continental US ONLY)
PRO30G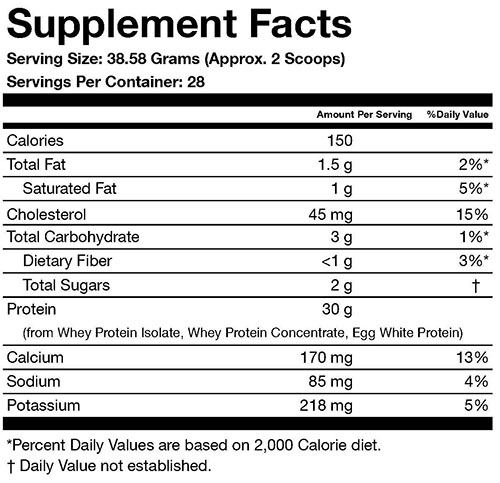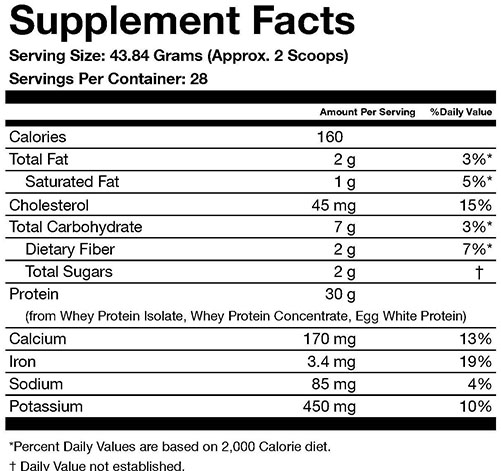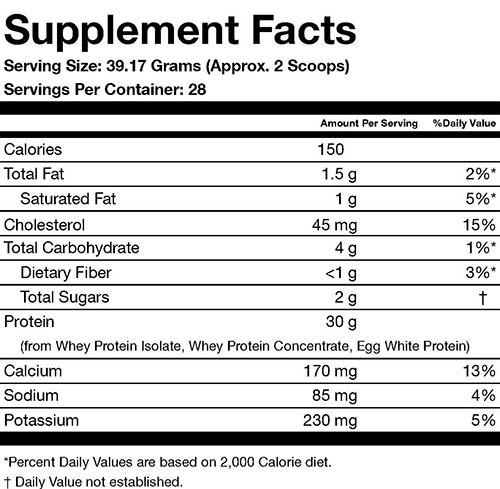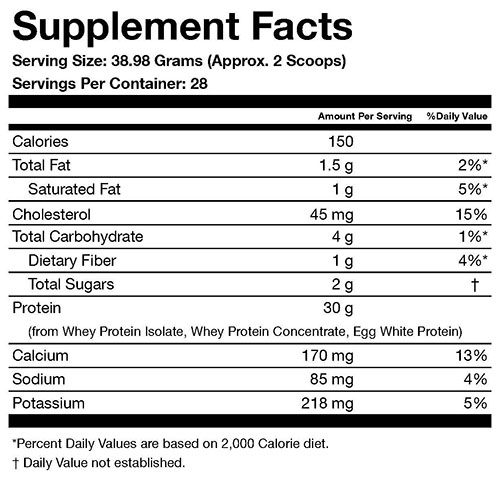 PRO30G

Ingredients/Dosage
Ingredient
PRO30G Contains
REFERENCES
Lee E.C., et al. Ergogenic effects of betaine supplementation on strength and power performance. J Int Soc Sports Nutr. 2010 Jul 19; 7: 27.

Trepanowski, J. F, et al. The effects of chronic betaine supplementation on exercise performance, skeletal muscle oxygen saturation and associated biochemical parameters in resistance trained men. J Strength Cond Res. 2011 Dec; 25(12): 3461-71

Pryor, J. L., et al. Effect of betaine supplementation on cycling sprint performance. J Int Soc Sports Nutr. 2012 Apr 3; 9(1): 12.

Apicella, J. M., et al. Betaine supplementation enhances anabolic endocrine and Akt signaling in response to acute bouts of exercise. Eur J Appl Physiol. 2013 Mar; 113(3): 793-802.

Cholewa, J. M., et al. Effects of betaine on body composition, performance, and homocysteine thiolactone. J Int Soc Sports Nutr. 2013 Aug 22; 10(1): 39.