Get the AX-2 XTREME
90-day training plan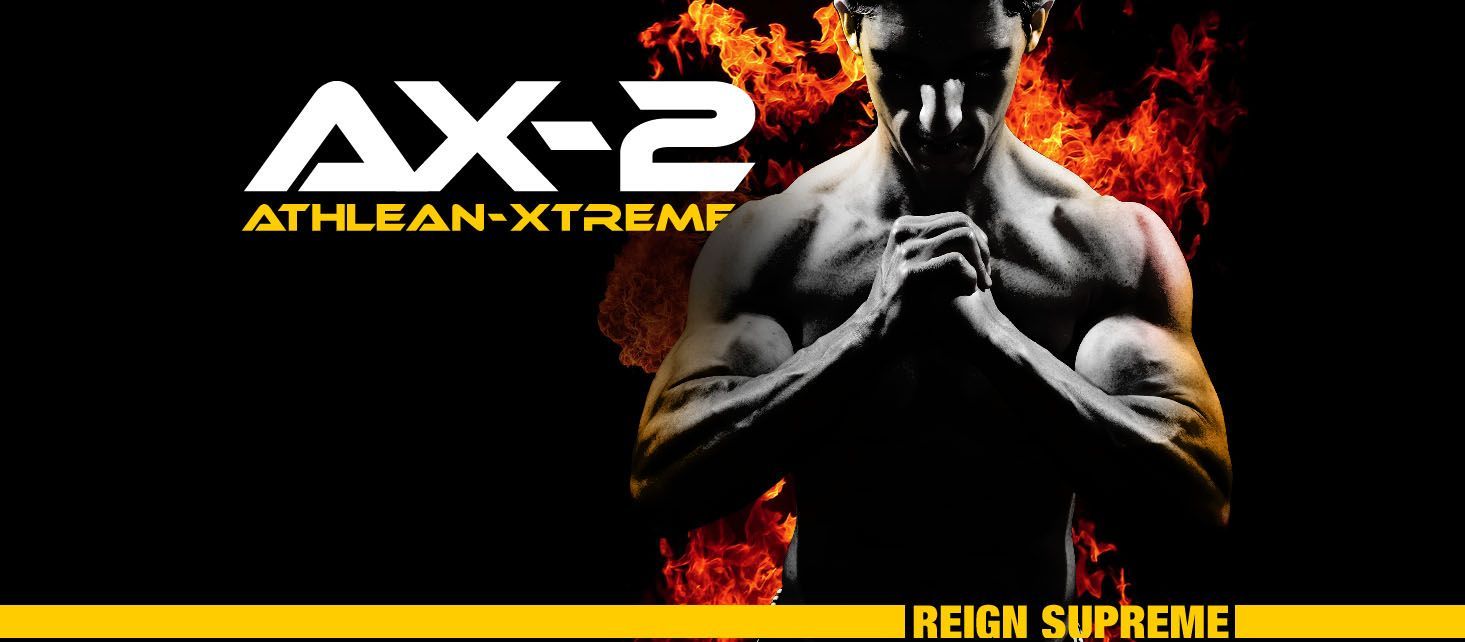 Make it Reign
Athlean-Xtreme Philosophy
WILL YOU REIGN SUPREME?
There's only one way to achieve the title of "ATHLEAN Supreme Athlete". It's reserved for the best of the best, the elite. ATHLEAN X-TREME builds on the foundation established in AX-1 and crosses the line of what is acceptable to produce results that are incredible. This intense training system is packed with 90 more days of workouts, challenges and drills designed to take your body to the next level. ATHLEAN X-TREME was born out of the science of strength utilizing advanced training protocols such as Time Under Tension, Density Training, X-tinction Training and more. Each week presents a new phase and a new challenge that you must pass to earn your way into the next. This is not some glorified jazzercise workout available on the home shopping channel. This is X-TREME. You've been warned.

TAKE A SNEAK PEEK INTO ATHLEAN X-TREME
AX2: It's Time to Reign Supreme
Ever wish you could get a behind the scenes look at how pro athletes train…or better yet, do their workouts? Well now you can, and here is just a sneak peek of what you can expect to see in the ATHLEAN X-TREME program. Elite pro athlete trainer Jeff Cavaliere breaks out his very best to deliver 12 unique phases, over 200 new exercises and 60 unique workouts, each designed and backed as always in true muscle science. From the ground breaking "Retro-Rep" training phase to the "Supreme Athlete" phase…the unmatched explosiveness of "X-celerative" training to the one everyone is talking about…"ATHLEAN X-tinction" training, these workouts will take your body on a journey to X-treme muscle building and fat burning status in just 90 days. There's never been a workout program this effective. This is X-treme…you've been warned.
ARE YOU UP FOR THE CHALLENGE?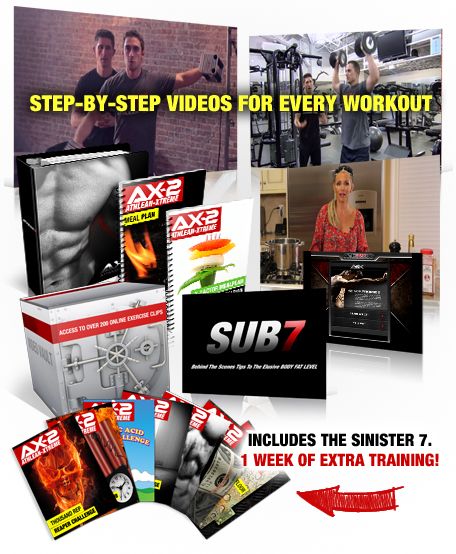 Take it to the next level
ATHLEAN X-TREME is the next level challenge for those making it through AX-1 Training Camp. But Training Camp is over…and in order to conquer these next 90 days, you're going to need to bring even more to the table. You're going to need a resolve not to quit and the determination of an "ATHLEAN Warrior". These intense workouts deliver a knockout one-two combination of fat incineration and a heavy dose of muscle building. Nobody ever said looking good was easy, but then again if you're truly "X-treme", you wouldn't want it that way!
X-treme is for:
Advanced Level Athletes and AX-1 Graduates
Concentrated Muscle Building with Fat Loss
X-Treme Sports Performance
Ax-2 INcludes:
Total 90 Day Step by Step Training System
12 All new training Phases
The Complete 90-day Meal Plan
Six Pack Shuffle
EVEN AT HOME W/ LIMITED EQUIPMENT
FREQUENTLY ASKED QUESTIONS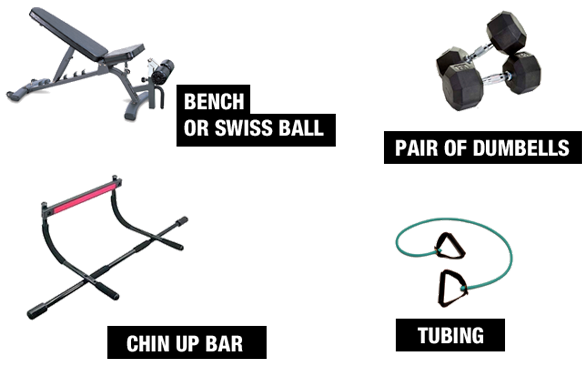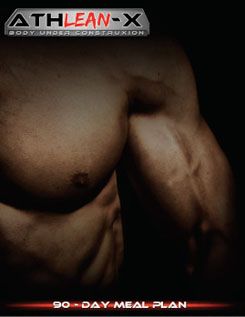 X-factor meal plan
We've taken the guesswork out of nutrition and provided you with the definitive guide to melting fat and building ripped, lean, muscle. We will never ask you to weigh, or measure a morsel, let alone count calories. With a promise like that you'd probably expect to be left eating nothing but salad and tofu. Fact is, the ATHLEAN X-Factor Meal Plans are designed for men…by men. Men who LOVE to eat Meat and Potatoes, Rice, Pasta, you know…REAL FOOD.
The secret, as with everything else in ATHLEAN-X, is in the science behind the system, specifically, the concept of Nutrient Fusion™. Through manipulation of key macronutrients and the impact of nutrigenomics (all of which is already done for you so you don't even have to know how to pronounce these things let alone create meals based on them) the complicated process of eating right has never been easier to execute. This ease is the hallmark of the success of the plan and why so many have changed their lives by following it. Our meal plans are so effective that it's been suggested that they be sold separately. Knowing how important nutrition is to making gains in the gym however we give you the X-Factor Meal Plan as part of the 90 Day Training Programs, AX1 and AX2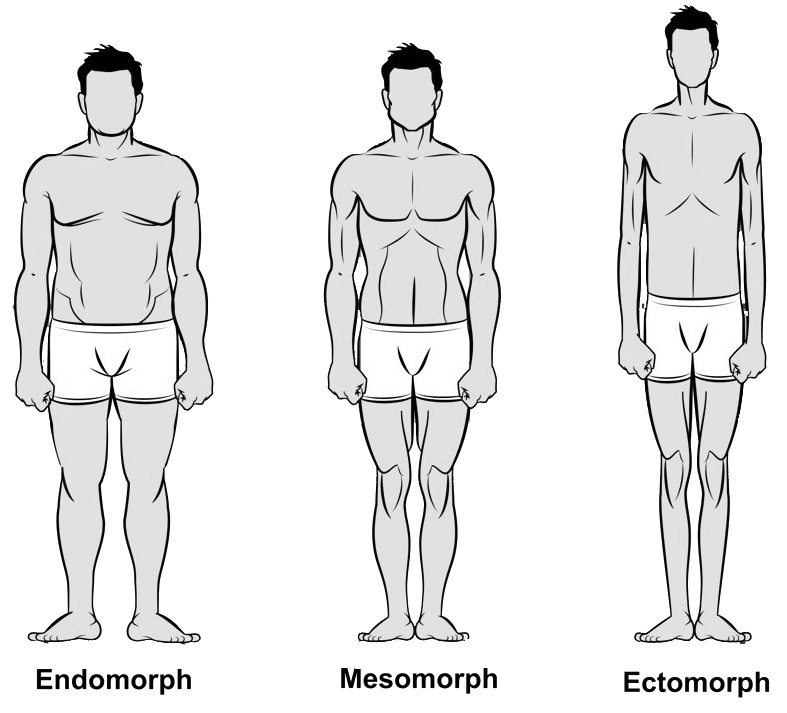 Endomorph
Endomorphs will benefit from AthLEAN-X's burst training and high intensity phases helping them strip of fat and add more lean muslce to their frames. In addition, the X-Factor Meal Plan will keep you feeling full and satisfied while simultaneously dropping the unwanted fat.
Mesomorph
The mesomorph will benefit from AthLEAN-X's built in challenges assuring that they are constantly pushing themselves to break through plateus and consistently achieve their goals. In addition the X-Factor Meal Plan will help them remain lean while still providing the nutrition they need to pack on muscle.
Ectomorph
Ectomorphs will benefit from the X-Factor meal plan in addition to the unique compound exercises. If that weren't enough the challening and exciting pace will keep them motivated ensuring they pack on the muscle mass that has eluded you with other programs.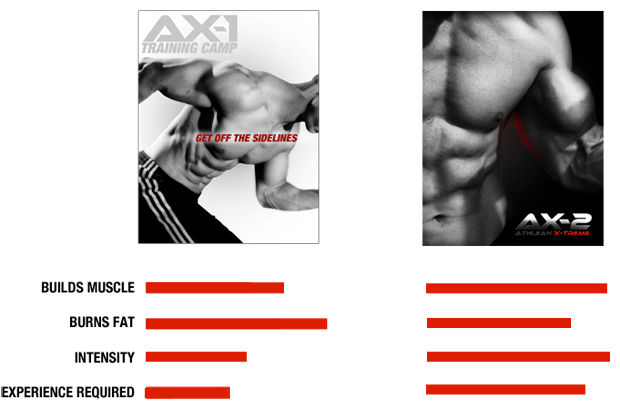 P90X
PRICE
$139
$77
WORKOUT DURATIONS***
60 – 90 min
Avg 20 – 45 MIN
WORKOUT FREQUENCY***
6-7 days a week
4-5 DAYS A WEEK
FORMAT
DVD Required
GRAB & GO / ONLINE
DESIGNED BY CERTIFIED PRO SPORTS MEDICAL PROFESSIONAL
no
YES!
KILLER AB WORKOUTS
1
OVER 15
UNIQUE WORKOUTS
13

Then you must repeat

60 & GROWING WEEKLY
FREE WEEKLY WORKOUTS
NO
YES
RECIPE FREE "GUY FRIENDLY" MEAL PLANS
NO
YES
HASSLE FREE EATING PLAN

Requires Measuring

YES
***Athlean X-clusive denotes a crucial feature that is proven to accelerate the muscle building / fat loss process. These features are exclusive to the Athlean-X training system.