Are you making this mistake?
Making this mistake can cause your lower belly to stick out further despite all the crunches you may be doing!

1. When all you did was cardio did you get that lean, athletic body you've always wanted? No…because you were missing the most important component – STRENGTH TRAINING.
2. Does it make sense for YOU to use the same strength training program that a MAN would use to get huge legs and a thick chest? No… your bodies are NOT the same!

FAST – No workout more than 33 min…
FLEXIBLE – Workout where you want when you want.
FUN – You'll love every minute of it… especially the results!
Your fitness Goals Delivered
As a CONVENIENT DIGITAL PORTAL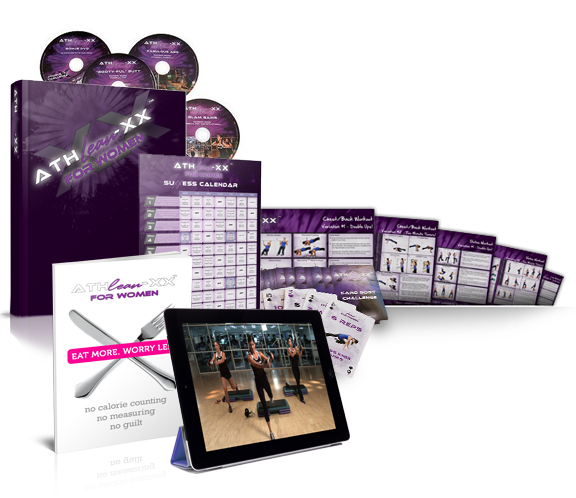 No WORKOUT LONGER THAN 33 MINUTES
Spending too many long hours at the gym can actually cause you to stop burning fat! See results faster with our short effective workouts.
GET LEAN & ATHLETIC, NOT SKINNY
Doing only cardio won't get you a strong, athletic, lean body. Instead get your cardio AND strength training in at the same time!
A meal plan you can stick to
With the power of scientifically backed "nutrient fusion", you'll never count a calorie or measure a portion and still lose weight!
WORK OUT ANYWHERE
Work out at home or at the gym (or even on the road) with our flexible program! This program is a total excuse buster!