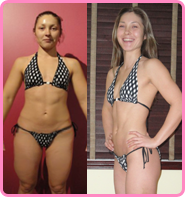 "I used to agonize over everything I ate…"
I can't thank you enough for this program. I used to train for an hour or more a day and agonize over everything I ate, and I never was able to look the way I do now. Originally, I found Athlean-X looking for something that would help me lose a few pounds and get more toned for my wedding dress, but instead wound up getting in the best shape of my life! Now, as a brand new mom, I'm confident I have a program that fits my lifestyle so perfectly! Thanks so much!
Olga Daikiv – 31 years old
Vancouver Canada
"I knew it was time for a change…"
For a few years now I have been working out at home and have used a number of different DVD's and followed many different healthy eating plans, but I found that my body always plateaued.  I knew it was time for a change. I came across the AthleanXX for Women and knew that the shorter workouts and easier eating plan would be a much more realistic option for me.  With it I've managed to drop 3 1/2 inches off my waist and I feel so much stronger and healthier!
Katie Finley – 38 years old
Newcastle NSW, Australia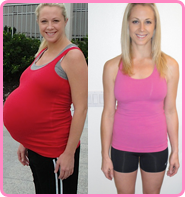 "I actually weigh less than before I was pregnant!"
After having twins I thought, oh my god, I'm never going to be able to get my body back! I thought I would give Athlean-XX a try because it appealed to my schedule as a new mom and looked like it worked! Turns out, it did…and it was just the right amount that I could do in between their naps! I actually weigh less now than before I was pregnant and I feel healthier than ever!
Heather Fox – 31 years old
Murieta, California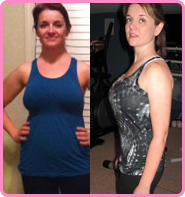 "Lost 12 pounds and 4% body fat on Athlean-XX"
I can't tell you how much I enjoy Athlean-XX!  Okay, "enjoy" may be a bit of a stretch but I do LOVE what it's doing for me! I've lost 12lbs and 4% body fat on Athlean-XX and couldn't be happier!   The fact that I only have to commit 20 -30 minutes a day is perfect…and the eating plan is awesome!   I really feel like I've changed my eating habits for good. I can't imagine my life without your program…and now I won't have to! Thanks!
Sharon Corum – 36 years old
Olathe, Kansas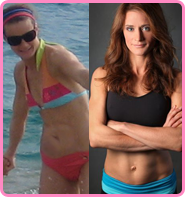 "Mom tested…kid approved!"
As a devoted wife and mom of 4 beautiful children ages 5, 8, 10 & 11…life certainly can be busy! Add to that, that I'm a working mom (massage therapist, online & offline entrepreneur) and fitting in my workouts becomes a challenge to say the least! Athlean-XX wasn't only fast, but it allowed me to get my workouts in without disrupting my time with family. What a perfect balance. It's mom tested…kid approved I guess you can say!
Mia Lockhart – 39 years old
Canada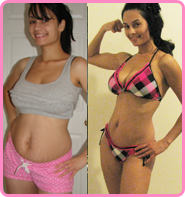 "I can wear a bikini for the first time in 11 years and feel confident!"
"AthLEAN XX gave me the confidence, good health and strength that has been missing in my life since my second child. I tried everything…from other fitness dvd sets, magazines, websites, books, you name it but nothing seemed to get my body into my goal shape. Athlean-XX did, and I can say this is the BEST fitness program for women! I really felt that I would never get rid of that baby pooch but the fact that I can wear a bikini for the first time in 11 years and feel confident says it all!
Laura Saavedra – 31 years old
Vancouver Canada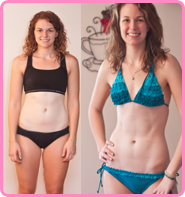 "I love, love, love this program!!"
I love, love, love this program!! I did a few other workouts before this one, and I just couldn't get the lean, toned muscles I wanted (I didn't need to lose any weight, just tone my body). The biggest thing I liked about Athlean-XX is how short, yet challenging, the workouts are. I also like how you can modify (to make it easier or more difficult) on any of the workouts, and the Athlean-XX Team is there to help you along the way if you need them too! Its an amazing program and would recommend it any woman.
Alexendria Lentz – 19 years old
Michigan
"The easiest eating plan ever!"
I've spent the greater part of my adult life being overweight. No matter how many times I tried to diet, I inevitably couldn't maintain it since they usually were anything BUT long term solutions or were built on gimmicks. Not Athlean-XX. The eating plan was by far the easiest ever and it opened my eyes to all the myths about eating that we women are constantly misled about, which only make it harder to lose weight. For me, Athlean-XX is finally a program I can live with…forever!
Amy Russell – 40 years old
Stratford, CT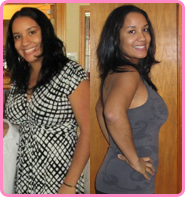 "…The freedom to work out anywhere I wanted!"
As a working mom I never quite know when my schedule is going to allow me to get to the gym after work or not. What I loved most about Athlean-XX was that I never had to decide where I was going to workout…I had the freedom to workout wherever I wanted! The "Girl on the Go" cards were a savior and I know it's just one of the many reasons why I finally was able to see significant changes to my body. Consistency is key and it's impossible to NOT be consistent with this program!
Shirley Yorro – 36 years old
Fairfield, CT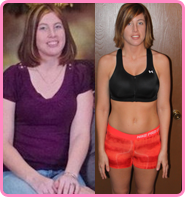 "I'm back in those size 2 jeans again!"
After 3 kids and 3 c-section deliveries, I never thought I'd be able to wear my size 2 jeans again!  But, thanks to Athlean XX, I'm back in them and feeling happier than ever!! Having tried a lot of other programs, I cannot believe the results I got with XX! I lost 8 lbs and 11 inches!  As a busy mom of 3, this program fit me like a glove…I mean, it feels like it was written specifically for me! Thanks so much for your program!!
Ashley Cavitt – 29 years old
Pittsburg, Illinois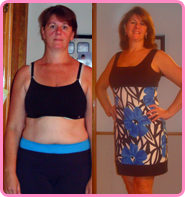 "Sue is the ultimate personal trainer…so motivating!"
I've spent a lot of money and years working with personal trainers and never got the results that I did on just 90 days of Athlean-XX. I'm down almost 24 pounds and am fitting in clothes I haven't worn in years! As far as a trainer, I have one that finally works for me…and it's Sue! Sue is the ultimate personal trainer…so motivating! I actually look forward to my workouts again!
Julie Capuano – 47 years old
Stratford, CT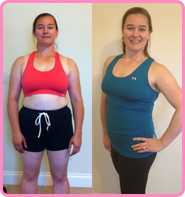 "…Lost 29 pounds to date and have seen amazing results!"
I have lost 29 pounds to date and have seen amazing results! With my husband following the Men's version and having lost 90 pounds so far…it was so easy to be motivated and help each other! I've never felt happier with myself!
Rachael Harris – 40 years old
Utah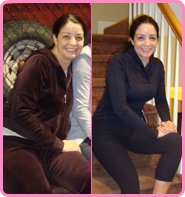 "Finally got rid of my stubborn thighs and butt!"
My weight has fluctuated many times in my life, but even when I was at my lowest I couldn't seem to get rid of my thighs and butt! This program not only did that, but with how easy it was, I don't ever see myself gaining it back!
Theresa Corderi – 44 years old
Port Saint Lucie, Florida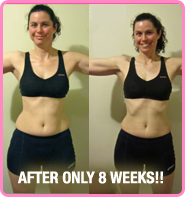 "People that see me everyday are noticing a lot of changes!"
I'm having so much fun working out again! The program is quick and easily fit into my busy schedule with work and church, and even the people that see me everyday are noticing a lot of changes to my body and muscle tone!
Wendy Wiley – 30 years old
Los Angeles, California
"I used to agonize over everything I ate…"
With four small children it just isn't practical to go to a gym since by the time they're packed and ready I could have finished my workout!! Love that these workouts have cardio and strengthening combined in just 20-30 minutes!
Yvonne Cooper – 41 years old
Grand Prairie, TX.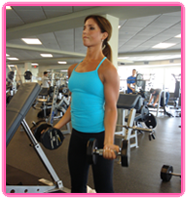 "I needed a program I could do anywhere…"
For me to being able to stick to a workout program I needed something that was flexible and could fit my unpredictable schedule. As an accountant, there are times where I never know when or where I'll be able to get my workout in. Athlean-XX made it simple with the option to either do it at home or in a gym. Saved me (and my body) through tax season! People think that being just 23 makes it easy to be fit and look good…I disagree. Athlean-XX does that!
Brittany Amendola – 23 years old
Branford, CT.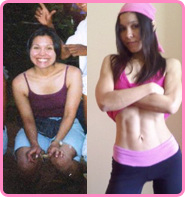 "…First time in my life I had any abs!"
I first came across the AthLEAN-X workouts on youtube and couldn't wait for a women's version of the program! I had been following the unique "athlean" style of training and found I was getting stronger, changing my body, and getting more confident each week. Well…it's finally here, and not only was the wait worth it, but the results are even better! This is the first time in my life I had any kind of abs! I'm officially hooked on Athlean-XX!
April S. – 32 years old
Chicago, IL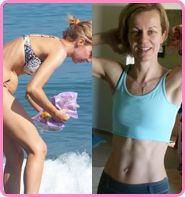 "It's made working out fun again…"
Athlean-XX training is so different from what I'm used to and that's a GREAT thing! When I went to the gym I would just do the treadmill and then use the weight machines like my trainer had showed me. Unfortunately, I didn't see any noticeable results, especially in my abs. I had none. But training in the "XX" Zone as Jeff calls it, made ALL the difference. It is just an entirely new way to workout, and I LOVE IT! It's actually made working out fun again…and I'm finally seeing the results. PS. I finally got those abs!
Nathalie Veld – 31 years old
Crete, Greece
"…helped me to get back to my pre-baby weight!"
As a 52 year old mom of a 6 year old boy, let me say, Athlean training has finally helped me get back to my pre-baby weight. I had put on 42 pounds (Robert was 10+ lbs.) and lost some of it, but I still had that baby belly and no matter what I did, I wasn't happy. I tried P-90X, but got bored with it. I've done countless Zumba classes and got bored with that, too. I was thinking that maybe I was too old…until I found Athlean-XX and now I couldn't be happier!
Anette Meier – 52 years old
Manorville, NY
See why working out for longer than 30 minutes is actually preventing you from looking the best that you can.
Get the step by step training program celebs really use to get that leaned, toned, athletic looking body.
See how combining cardio and strength training into one workout can spark amazing results and be more fun than ever!
Say goodbye to diets FOREVER when you discover how eating in the XX-Zone lets you eat more…but weigh less!