Play Video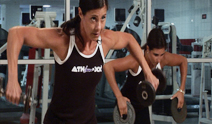 Don't hesitate to break out the sleeveless
options in your closet that you've been
avoiding for years because you HATE
your arms! Instead, sculpt a pair of
seductive shoulders. AthLEAN-XX gives
you yet another reason to ensure that
those ugly shoulder pads from the
80's never return again!
Our dynamic 10-DVD set will guide you step by step into your amazing new body!
The ATHLEAN-XX DVD Series includes:
1. Seductive Shoulders
2. "Booty"ful Butt
3. Fabulous Abs
4. Quickies!
5. Amazing Arms
6. 'Tread'y... Set... Burn
7. "XX"Hale Invigoration / Recovery
8. Fast Track To Goddess
9. SeXXy Back and Chest
10. Glam Gams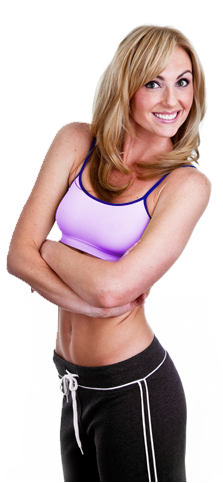 Play Video

Too big...too flat...too flabby? No problem. That firm, lifted backside (that looks great in every pair of jeans!) is just 30 minutes away with the "booty-ful" butt workout. Using everything "BUTT" the same old exercises, you will see just how easy it is to tighten, tone and lift...without Spanx!
Play Video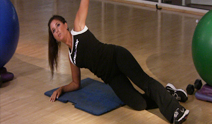 A flat, toned stomach is one of the sexiest
features a woman can have to show off
her curves, but it's also the key to
becoming the most powerful person you
can be. Work your core and get those
strong, sexy abs and say "ENOUGH!"
to the muffin top!
Play Video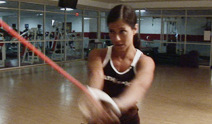 Short on time? These fun but intense 5 and 10
minute workouts will keep you on track
even if you're in a rush. ATHLEAN-XX
focuses on quality versus quantity when
it comes to working out. Learn how to
keep up your fitness routine and maintain
progress; even on the busiest of days!
Play Video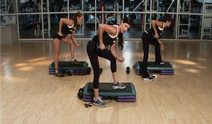 Quick...what's the number one accessory for women that can instantly make any short sleeved top look better? A pair of lean, seXXy, sculpted arms! Make the chore of getting dressed in the morning actually enjoyable again when you don't have to hide your "Amazing Arms" ever again!
Play Video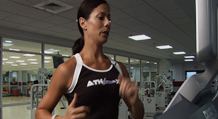 Like to run but don't want to waste time and energy on the treadmill "road to nowhere"? Take on the treadmill with a whole new
purpose with this super quick cardio blast. Shave time off your workout and inches from your thighs as you ignite a fat burning furnace within. Tready...Set...Burn!
Play Video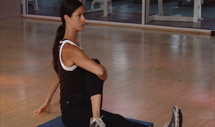 Take a deep breath. Let it out nice and
slow and feel better than ever and more refreshed than ever! It's recovery day! Learn the secrets to maintaining healthy, supple muscles and how to prepare yourself for your next big workout with this ultra unique yoga/pilates/stretch fusion!
Play Video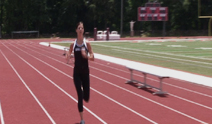 Short "Circuit" those fat cells from all your problem areas with this invigorating total body circuit challenge! Indoors or outdoors, we've got you covered with two fast paced, results producing workouts that will put you on the fast track to your new "AthLEAN" body!
Play Video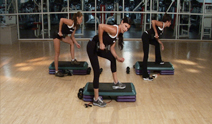 Learn the secrets to a strong, slender
back and chest. This DVD workout will develop strength to protect your spine, give your "girls" a boost, alleviate that annoying "bra bulge" and promote a beautiful, confident posture.
Play Video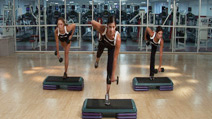 Say hello to the little black dress again! The AthLEAN-XX Glam Gams Workout will tone up your legs and blast away those trouble spots once and for all! Inner thighs, Outer thighs, we've got you covered from every angle, so that YOU'LL look good from all angles!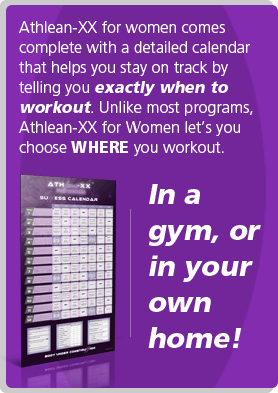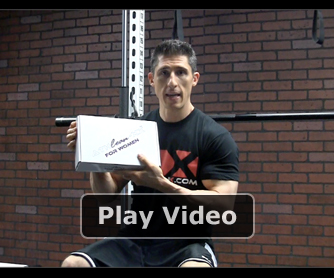 Take a look behind the scenes
of what is sure to become the hottest
workout program geared specifically for women this year!
Listen as AthLEAN-XX creator Jeff Cavaliere reveals exactly what will be arriving at your door in your AthLEAN-XX
for Women Body ReconstruXXion Kit!
It's time to get yourself out of that fitness rut you can often find yourself in and into the "XX" Zone! You're just 90 days away from your new ATHLEAN body!