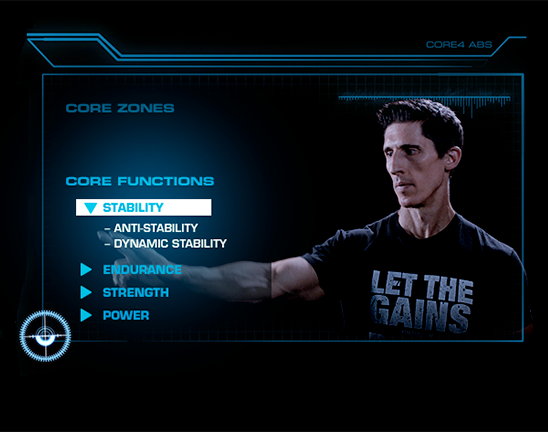 By combining the latest in athletic training with an unmatched command of anatomy and physiology, CORE4 ABS combines strength training and performance with injury prevention and ab popping aesthetics.
core4 abs is equal parts strength, performance, aesthetics & injury prevention

men & women


just starting out:
With Excessive Body Fat
Who Lack of Muscularity
Chronic Back Pain
Self-Conscious of Appearance
Beginners are offered step down versions of exercises when applicable. Even if you've never trained before CORE4 ABS can get you closer to your goal of having a strong, head turning midsection.
men & women


who workout:
Lean / Muscular But Weak
Stagnant Strength Gains
Nagging Unexplained Injuries
Postural Flaws
Intermediate and advanced athletes can choose from one of four levels of ability that best suits their goals and abilities. Even if you have a ripped six pack already CORE4 ABS can take your core development to the 4th dimension!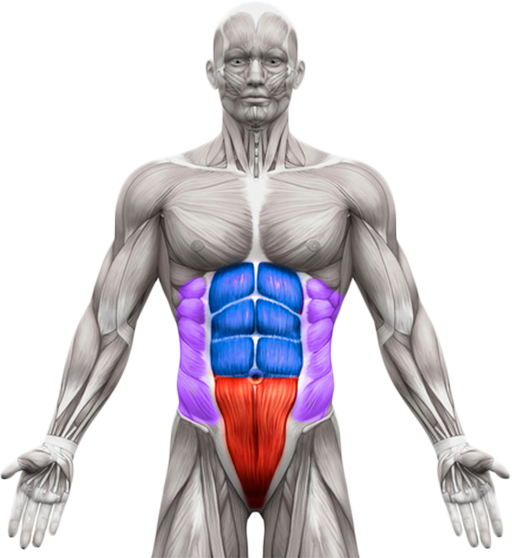 PHASE 1: CLASSIC CORE
This phase is all about the hard core, old school training techniques of legends past…made better. We took the best from the best, and gave them a new school twist to get results even Zane would be proud of.
Weeks 1-4
PHASE 2: COMBAT CORE
Combat athletes like boxers and MMA fighters are often known for their ab development. They also know being strong isn't just about how much you lift, but how much you can express power in all planes. Phase 2 is all about making your core as explosive, powerful and resilient as those that demand it to be…to survive.
Weeks 5-8
PHASE 3: CHAMPIONSHIP CORE
At this point beginners will be seeing and feeling huge changes in their core development, while advanced athletes will be amazed at just how far they've come (despite starting this program thinking they were already strong). Core4 Abs is a different animal. It's time to etch in the final details and put everything you've worked for to one final test.
Weeks 9-12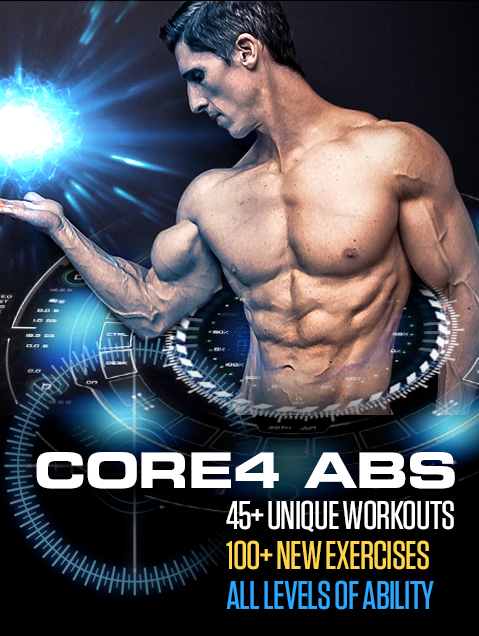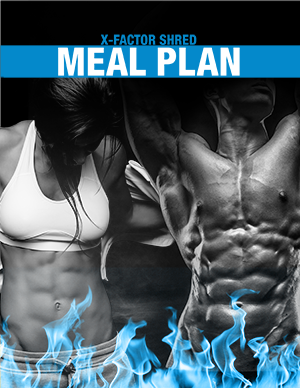 What good is a 6-pack if you can't see it?
Losing fat has never been easier! This simple to follow meal plan provides the step by step guidance to make sure you never fail again, while keeping it adaptable and flexible to your specific tastes and goals. No calorie counting or measuring required – and STILL get shredded!
Meal Plan Includes
Newly updated day-by-day Meal Plan & Supplementation Guide
Adaptable to meet specific tastes and goals
No calorie counting or measuring required
Proven to get results!