Get the ELAST-X
90-day training plan

ORDER NOW
CAN I GET RESULTS WITH
ONLY RESISTANCE BANDS?
The age of bands being an "inferior" training method to weights is over. This 90 day program is going to prove just how powerful resistance bands can be when it comes to building muscle.
The unique strength curve of bands can jolt new size…from staleness, especially if you've never dedicated a training block to using bands alone. Throw in the fact that resistance bands are incredibly kind to the joints, and you've got the perfect program for those looking to switch things up without sacrifice.

UP THE INTENSITY
Training with low impact equipment like bands allow you to turn the workout volume all the way up without impacting your recovery. That means more workouts, more work done, and more gains!

LOW INJURY RISK
There is nothing more forgiving on achy joints than band training. The best part? They do this while still allowing you to amp up the intensity to levels you likely haven't trained at in years!

VARIETY
Band training requires creativity and that means more variety for you. Instead of the same boring lifts you'll be performing moves you've likely never even seen, for never before seen results!

PORTABILITY
Imagine never having to worry about whether or not the hotel has a good gym. Throw your bands in your carry-on bag and you've got everything you need to get your training done on the road!
BAND TRAINING WORKS!
THIS LEGEND AGREES…
Even fitness icons like Sylvester Stallone are reaping the benefits of training with bands. Whether you're an iron veteran or an athlete who is simply looking for a way to train with minimum equipment – band training delivers.
the power of bands are in the
strength curves
Exercises have different strength curves, meaning the muscle tension required to move the resistance changes throughout the range of motion of the exercise. Bands provide resistance that steadily increases right up to peak muscle contraction – the exact moment you want it the most when it's gains that you're after!
You can also incorporate your own body and use the bands for extra resistance or assistance if the exercise is too hard, making them one of the most versatile training tools you can lay your hands on.

INCREASED RESISTANCE
USe bands on their own or in conjunction with your own body to make exercises like push-ups, dips, and chin-ups more challenging meaning more opportunities for muscle growth!

DECREASED RESISTANCE
Bands also allow you to make hard exercises easier. Struggling to perform advanced bodyweight exercises? You can use bands to offset some of your body weight creating an on-ramp for harder moves.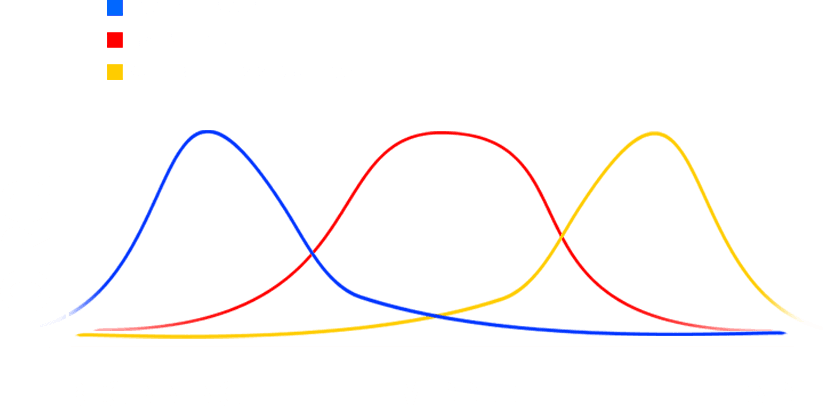 GET LEAN & MUSCULAR
Adding muscle mass while not adding fat has never been easier! Our simple to follow meal plan provides the step by step guidance to make sure your nutrition never gets in the way of your results again. All meals are adaptable and flexible to your specific tastes, with NO calorie counting or measuring needed. It's scary how simple (but effective) this is…
DAY-BY-DAY MEAL PLAN & SUPPLEMENTATION GUIDE
ADAPTABLE TO MEET SPECIFIC TASTES
NO CALORIE COUNTING OR MEASURING REQUIRED
SIMPLE YET PROVEN TO GET RESULTS!
NEVER COUNT A CALORIE OR MEASURE
…AND STILL GET SHREDDED!

lifetime access
for just one payment of $98.50
ORDER NOW