MAX

/

SHRED




THE ULTIMATE FAT BURNING PROGRAM
Get the MAX/SHRED
90-day training plan
MAX

/

SHRED




THE ULTIMATE FAT BURNING PROGRAM
WHAT IS MAX/SHRED?
MAX/SHRED puts the science of fast fat loss into every workout to quickly and safely turn your body into a fat burning machine. Step by step meal plans and the best fat burning workouts scaled for every ability level ensure zero guesswork and access to anyone wanting to get rid of unwanted body fat – and keep it off forever!
EVEN AT HOME W/ LIMITED EQUIPMENT




Go From Fat To Fit
Beginners are often forced to do boring, limited workouts that leave them disinterested and likely to fail. Not with Max/Shred. Each exciting workout is designed to deliver results today regardless of your current fitness level and allow you to scale up as your abilities do.
Go From Lean To Shredded
Even if your body fat percentage is already in single digits, MAX/SHRED can take you from lean to absolutely shredded. Whether you are preparing for a competition or just trying to show off ripped muscle definition, this program will deliver!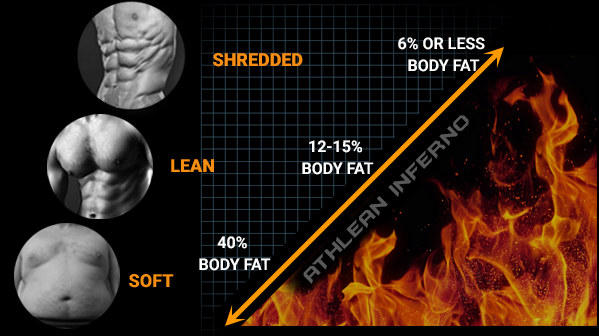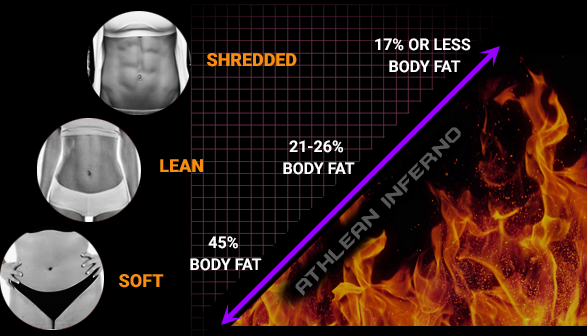 THE WORKOUTS
MAX SHRED EXCLUSIVE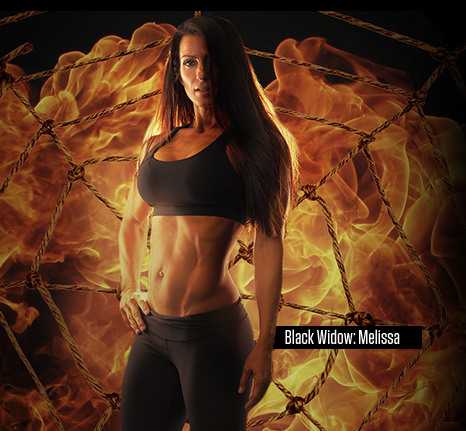 This Max/Shred Exclusive training protocol will get you breaking a sweat and burning fat fast like nothing you've done before. Melissa (your ATHLEAN Black Widow) will motivate and push you to your limits while giving you scalable exercise options so you'll never feel overmatched. All fat loss, no frustration!
BURNING FAT IS AS EASY AS 1-2-3!
Over the next 12 weeks, your training will take you through 3 fat burning phases that are designed to get you ripped.

PHASE 1: MOBILIZATION
Train your body to better mobilize stored body fat. Early changes will be visible to you and others.
Weeks 1-4
PHASE 2: INCINERATION
Ramp up fat burn with lean muscle gains. Visible muscle definition will become noticeable.
Weeks 5-8
PHASE 3: TOTAL INFERNO
Not even your most stubborn areas of fat can hide now! Uncover the ripped, athletic muscle mass you never would have thought possible just 12 weeks ago!
Weeks 9-12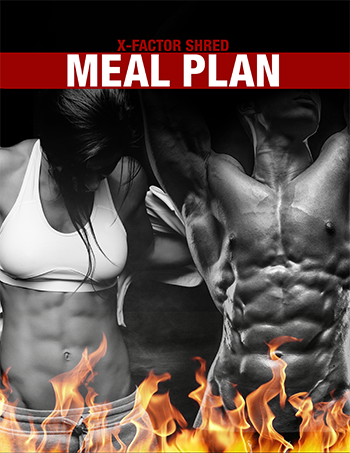 x-factor shred Meal Plan
Losing fat has never been easier! This simple to follow meal plan provides the step by step guidance to make sure you never fail again while keeping it adaptable and flexible to your specific tastes. No calorie counting or measuring required – and STILL get shredded!
Meal Plan Includes
Newly updated day-by-day Meal Plan & Supplementation Guide
Adaptable to meet specific tastes
No need to track your calorie intake or measure anything
Proven to get results!

Customer Reviews

infshred

|

Verified User
Effective, Challenging, And Worth Every Penny
I had accidentally ordered this program when using the program selecting tool and it ended up being one of the best decisions I've made. Though I still have one week remaining, I couldn't have imagined a more thought out, challenging, and well put together program that has left me feeling better than I have in years, a better physique than I thought possible, and a meal plan which is easy and tastes great. The video tutorials are super well laid out and Jeff kept me motivated throughout the entire thing. I look forward to each workout knowing that its going to leave me in a puddle of sweat and that I'm pushing myself beyond my previous capability. From watching Jeff's videos for more than 5 years and finally deciding to buy one of the programs, I wish I had done it earlier. A+++

infshred

|

Verified User
This is one of my favorites! Even though this program is designed to help burn fat, I have actually seen muscle mass gain as well. And the fact that it has workouts for all levels of fitness is a big plus as well.

infshred

|

Verified User
This is my favorite program so far.
I have done several AthleanX programs but this is the one that has brought my closes to my goal so far. I would highly recommend this program for people looking to cut weight while building muscle.

infshred

|

Verified User
Great conditioning program
I really appreciated all the conditioning workouts that helped me build a good base to be able to complete the latter months heavy lifting. I'd fallen out of working out regularly and this really helped get me back in shape and the variety of exercises made it fun and easy to stay motivated. The test check ins were brutal as were the black widow workouts but you feel pretty accomplished at the end of it.

infshred

|

Verified User
This program is appropriately difficult. Every day left me soaked in sweat. I was sucking wind and my muscles were blasted. Just what one would expect from Athlean-X. Helped me stay in great shape and did just what it's name says it would.

infshred

|

Verified User
finally a six pack I can see...after 40 years of working out
I've been exercising for 40 years. I started when I was 32. I'm now 72. I've done P90x and several other Athlean X programs. I decided to try Shred. I needed to make a couple of modifications to allow for the six screws in my back (some of the Black Widow exercises needed tweaking). But I got through the entire program and finally have been able to see a defined six-pack. It was the right amount of cardio and weight training. I started at 3-alarm level and will start the program again, beginning at 4-alarm.REALLY WORTH THE TIME AND EFFORT!!

infshred

|

Verified User
Amazing program that works.
As usual Jeff lived up to his promise. This is an amazing program. I lost 3 % body fat. My nutrition was on point as usual but shred lived up to its title. I highly recommend it.

infshred

|

Verified User
非常喜欢这个计划,减脂的效果也很好,下一个准备学习增肌的老铁,感觉会是一个新的挑战

infshred

|

Verified User
Great functional workout program
This was a terrific program. It helped me lose weight and kept my interest throughout the 90 days. A great program that doesn't do mundane cardio but challenges you with functional exercises that not only improve conditioning but overall strength. Highly recommend.

infshred

|

Verified User
I've always been a big believer in variety when it comes to long term fitness. Originally, I started this program with my wife because she wanted an accountability partner. I was hesitant at first because I had just finished Beast PPL and All American Muscle and wasn't sure about switching to this type of program. Once I got started, I was pleasantly surprised, and humbled, by the difficulty of the workouts as I chose the hardest level. The ability to chose between for different "Alarms" or difficulties makes this program great for a beginner all the way up to a seasoned athlete. If you're looking for a change in your routine, Max Shred is the way to go. I'm on Month 3 now and will circle back to this program later down the road. Great job Team Athlean X! Oh, if you're doing this program at a gym, bring a change of clothes. You. Will. Sweat!
Load More


THE X-TRA MILE GUARANTEE
We want you to be totally confident in training with ATHLEAN-X. That's why we offer our 90 Day Extra Mile Guarantee. For the complete 90 days, our team of experts will answer questions, modify exercises and work hard to ensure your success on the program. We take this responsibility seriously and we won't let you fail. If you commit to ATHLEAN-X™, then we commit to you and your success!
If you commit to ATHLEAN-XTM, then we commit to you and your success!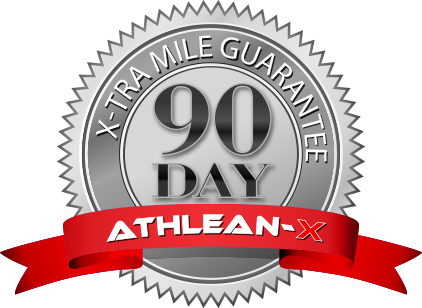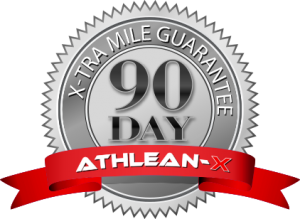 FAQ'S
The MAX/SHRED program averages 5 days per week with each workout lasting between 10 and 50 minutes (depending on the difficulty of the workout)
Yes. You will need the basics for a home workout (dumbbells, an adjustable bench, resistance band, pull-up bar, and a barbell) to complete the exercises as programmed. However, you can swap dumbbells in for a barbell if needed.
No, MAX/SHRED is designed to be a standalone program that includes the perfect amount of volume included to achieve the goal of maximum fat loss without sacrificing strength or size.
Absolutely! Though fat storage tends to occur differently in women than it does men, the power of MAX/Shred is that it acts globally by ignoring spot reduction myths and working instead on maximizing calorie burn without sacrificing the lean muscle you have. That said, you will need to be comfortable with weight training and lifting heavy to achieve the results that MAX/SHRED can deliver.
While you can't target specific areas on the body to burn fat, MAX/SHRED puts the science back in fat loss to help reduce body fatfrom where it is being stored in excess.
Not at all. These workouts are designed to accelerate fat loss, while helping to build muscle at the same time. The workout routines are designed to metabolically demanding, while at the same time, lean muscle sparing. MAX/SHRED will help you keep what you want and get rid of what you don't!
Yes!
If you did nothing but follow the Shred Meal Plan alone, you would see considerable results. Combine that with the scaled down versions of the workouts to ease your way into the training, and you will be well on your way to getting the physique you have long imagined!
Yes.
With the scalable "alarms" present in each workout, MAX/Shred allows even the most extreme athletes to be challenged and for fat loss to occur. In fact, it is a badge of honor to be able to finish the workout at the 5 Alarm Level!