Life time Access To Beaxst

For Just One Payment of

$

97.

75
Order Now
Your Total
"Beaxst Building"

Blueprint

"That guy's a total beast"! Without even knowing who is being spoken about we have a mental picture of someone with a chiseled, powerful body and a never quit work capacity that turns out savage performances in the weight room, on the field or out in the real world.
Using the proven strength and muscle building protocols of my elite athletes (and a dash of mad science!), everyone can unleash their inner beast and experience a level of fitness never thought possible.
reviews

BEST PROGRAM EVER
I have been training consistently for 5-6 year prior to BEAXST, but this program was my first experience doing heavy barbell movements for low reps. This program is the best power-building program I have done. It is also very flexible with three days of lifting per week and then the other 2 days of regeneration which you can swap out for cardio, corrective exercises or just take the day off if you are really tired and need the recovery.

GREAT PROGRAM TO GET IN SHAPE (AND STAY IN SHAPE!)
I have gone through BEAXST twice now and still enjoy the workouts, I got fond of full body workouts after first trying BEAXST and now its my default routine. It has a nice range of excersises and the program consists of 3 levels with a definite noticeable difference from a challenge perspective. Well worth the investment!

I LOVE THIS PROGRAM
I can't remember how many times I've done and redone this program. It's amazing. I love the time that's is spent in the weight room but it's also great switching to doing agility stuff. Reminds me of my old college football days. The challenges here are great too. They really push you!

A TOTAL "BEAXST" OF A PROGRAM
A very well suited program for those, who want to build muscles and become somewhat athletic. A very well rounded and balanced program!

GREAT PROGRAM
I was glad that I could train 3 times a week. The workouts are varied. Strength indicators inevitably increased. Muscles always hurt after workouts. The program, although varied and exciting, was still easy to follow!

GREAT VARIETY
I love the variety BEAXST offers. The total body workouts are great! I'm able to recover and go on to the next one!

AWESOME WORKOUTS
BEAXST has been my favorite program so far. I love the split training program. It never gets boring and I am always pumped for the next workout.

GREAT PROGRAM
BEAXST is an excellent program. Challenges as aspects of your fitness and has some grulingly fun challenges! Would definitely recommend to any man or women looking for a fun challenging workout program.

THE BEST RESULTS
Before I attempted this program I was in a repetitive loop and instead of achieving any major gains, I was predominantly just fatigued. I had plateaued. This program broke the loop and pushed me to focus and the results have not only been physical gains, but mental. Thanks

GREAT TOTAL BODY WORKOUTS!!
This program is good, there are even exercises that looks very simple but works good. Also one thing that I like is that is very flexible which helps me out when attending school and also have to work.

MY FAVORITE AX PROGRAM
Although I have and use all the AX programs, BEAXST is the one I go back to time and time again.

BEAXST ROCKS!
Total Beaxst has changed my approach to workouts and with it my physique. This program is definitely my favorite!

THE BEST TOTAL BODY PROGRAM
I have always done total body programs due to my schedule. However, this one was the best and I saw the best results of any of the programs I've gone through.

MUSCLE BUILDING
I love the different training styles that are featured in BEAXST. These techniques have given me the most gains I've ever seen. I've built a ton of lean muscle and gained athleticism in the process. Thanks Jeff!

NOTHING COMPARES
Hands down the best workout program I have ever done. Literally nothing compares and I have done plenty of them over the last 8 years. This is next level training!
anyone can be a be
aX

st

ATHLEAN-X TOTAL BEAXST features three distinct paths that cater to each athlete's ability level. Beginner to elite, you can unleash the beast and experience unparalleled gains!

3 Levels of Training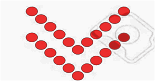 base mode
Beginners can choose this lower intensity version of BEAXST. Make no mistake, you'll be using the same protocols, you'll just have the intensity turned down to a level suitable to your skills.
beast mode
More advanced athletes will have to face added intensity techniques and volume that will challenge them and push them toward total beast status.
total beast
The most experienced athletes will be pushed to their absolute limits with savage levels of intensity and advanced exercises designed to transform "athlete" into "absolute animal"!
Total body


training
done right

Total Body workouts do a great job of building overall mass and strength, but lack the recovery and individual muscle volume that bodybuilders use to create dense, chiseled bodies.
"TOTAL BEAXSTS
HAVE IT ALL!
My pro athlete clients total body workouts look much different than what everyone else is doing.
They can't afford to sacrifice size for strength or strength for performance.
By flipping the switch on traditional total body training to "beaxst mode", I'm able to lift the limits of full body workouts and deliver results in all three areas without compromise.
Here's How We Build Our Be
ax

sts!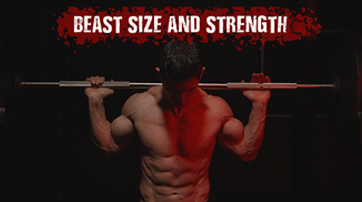 4-hypertrophy focused stages
12 Weeks of Total Body Mass / Strength Building Workouts.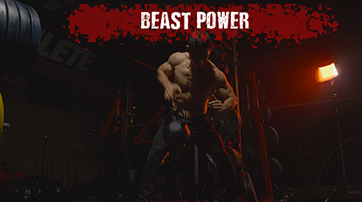 24 conditioning workouts
You can't be a beast if you're huffing and puffing.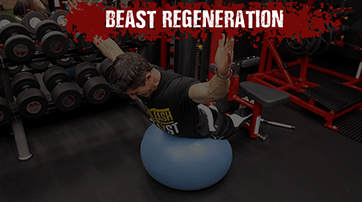 Aggressive recovery
Serious athletes know - recovery is how you grow. Speed yours up with movements and protocols designed to guarantee peak performance every...single...workout.
we're calling
you out!
To be the best, you have to beat the best. I brought in some of my pro athlete clients and certified bad asses to come up with a different challenge to test your progress at the end of every phase. You wanna be a beast? You gotta beat the beasts!
"beat the beaxst"
challenges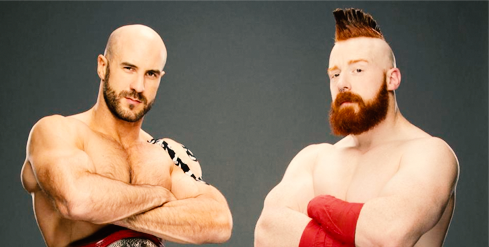 'THE BAR' CHALLENGE
WWE Superstars Sheamus & Cesaro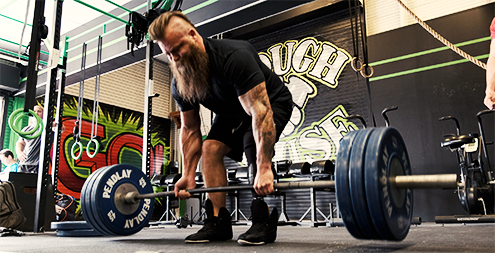 operation: Monster Mayhem
That One Legged Monster KC Mitchell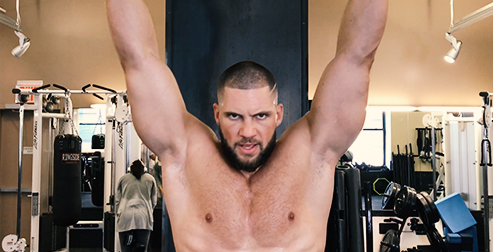 The 'Big Nasty' Challenge
Florian Munteanu, Star of Creed II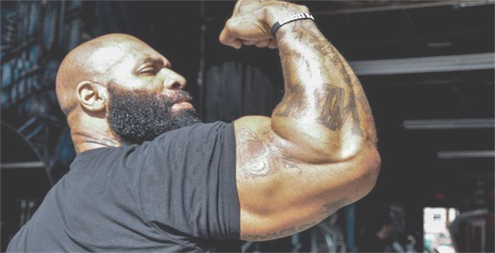 THE ULTIMATE BEAST!
C.T. Fletcher, The Superman of Compton!
feed the beast
If there's anything we know at Athlean-X, it's how to turn skinny guys into muscle building machines and the X-Factor Meal plan has been the foundation of that plan since day 1.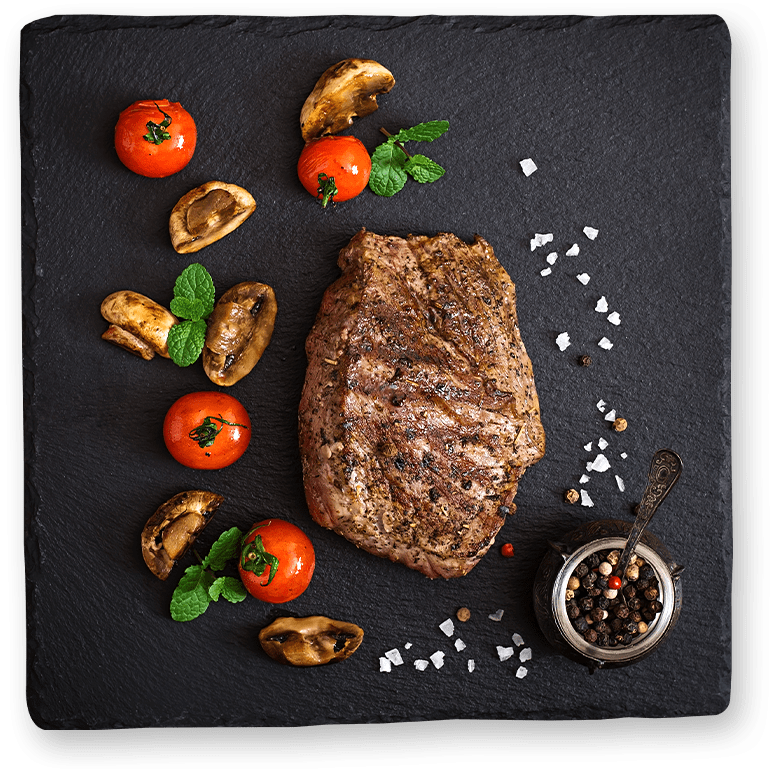 Day-by-day meal plan

supplementation guide

Easy to follow, meals that produce results!
Never count a calorie, measure or obsess...
and STILL get ripped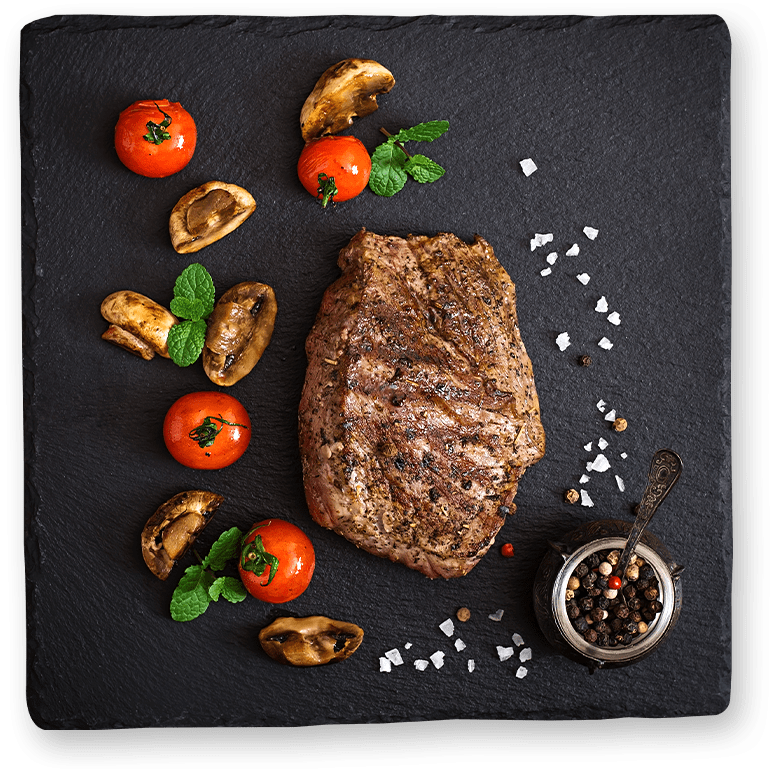 Total
be
ax

st
Total Body Split Training
Save with single pay
$97
.75
Save over 10%
Get started
lifetime access to this program
Start Today for just
$39
.99
*3 Monthly payments
Get started
lifetime access to this program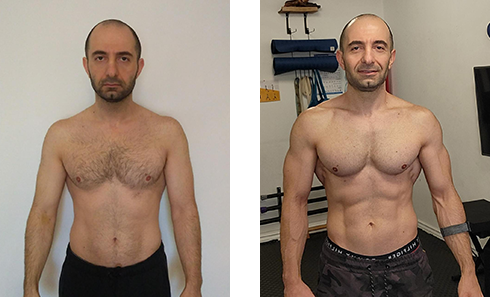 Arsen Karadanyan : 42
North Hollywood CA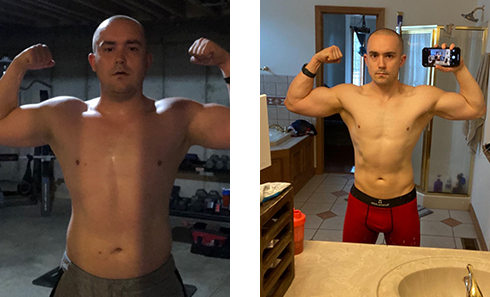 Brett Biggs : 29
Washington Court House OH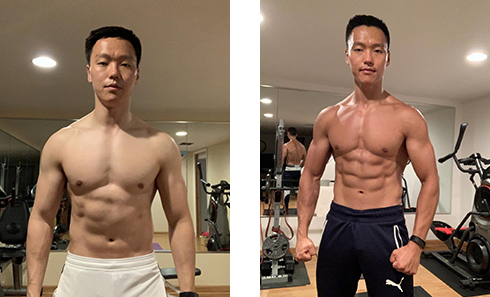 Brian Lee : 25
Arlington Heights IL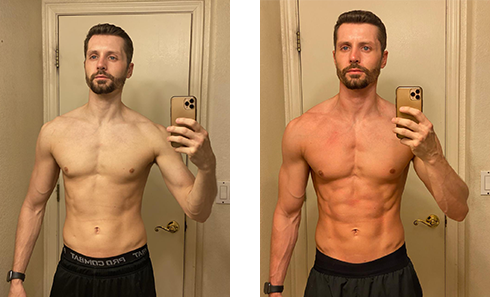 Brogan Samms : 32
Glendale AZ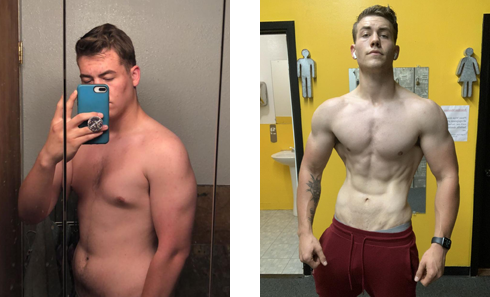 Dustin Hartman : 21
Fargo ND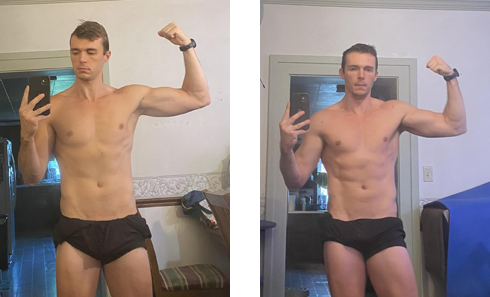 Eliott Bonds : 29
Lebanon PA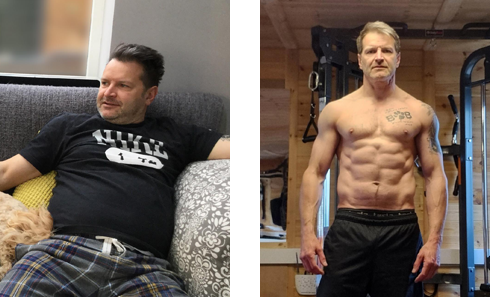 Garry McKay : 52
Brackley United Kingdom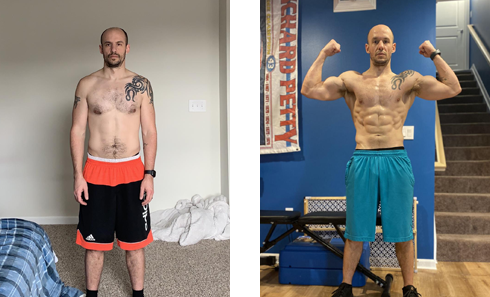 Gerald Underwood : 34
Macomb MI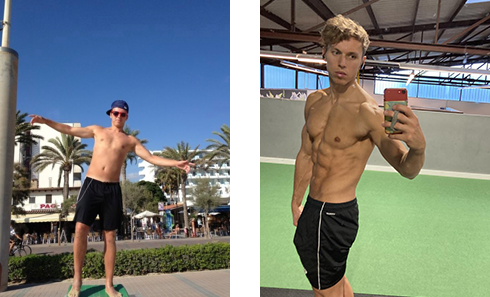 Jannik Schulze : 31
Siegen Germany
Jared Stein : 33
Calgary Canada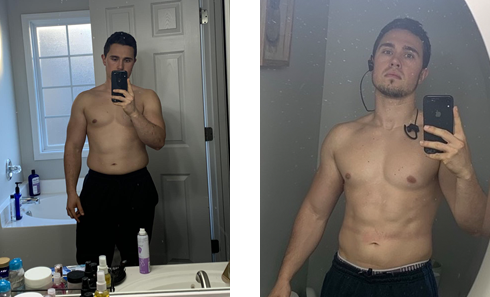 Jonathan Pawlowski : 26
Lexington SC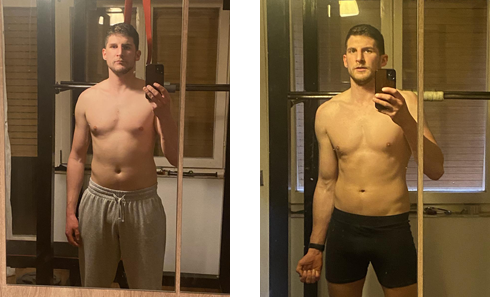 Luka Kujundzic : 26
Pula Croatia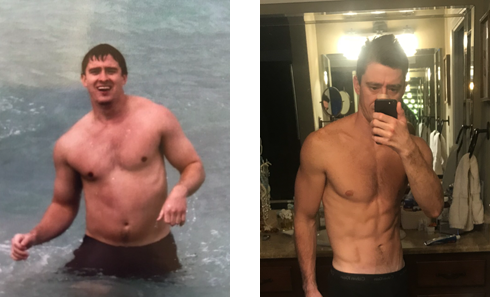 Marcus Simmons : 38
Manchester TN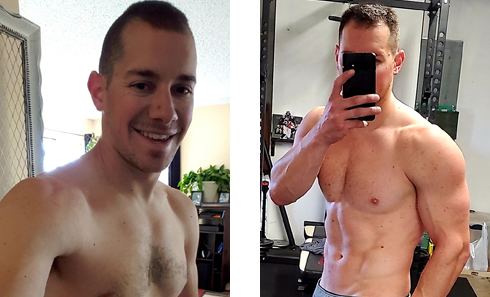 Mark Patterson : 32
Fort Collins CO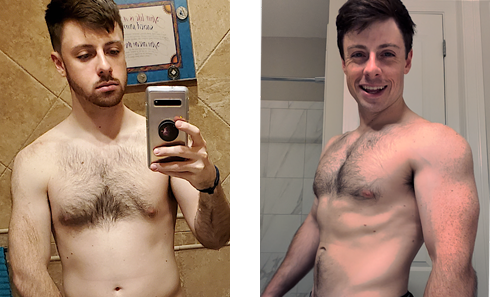 Mathew Hickey : 27
Naples FL
Still have questions
No. I made BEAXST in 3 separate levels (Base Mode, Beast Mode, and Total Beast Mode) to accommodate anyone that wants to train with total body split workouts and make serious gains.
If you have a gym membership, you'll have everything you need to do the program. If you train at home, a barbell, pullup bar, bench, dumbbells, resistance band, and jump rope are recommended.
BEAXST is a total body split program designed to not just pack on size but take your level of explosiveness, power, and overall athleticism to new heights. MAX/Size is not a total body split program, and it's primary focus was on just adding size.
No!
Sure, TOTAL BEAXST is going to add muscle, but it is also a full athletic training program designed to make you a total beast. Someone who not only looks the part but can actually move like an animal as well!