Get the Ultimate Arms
6-week training plan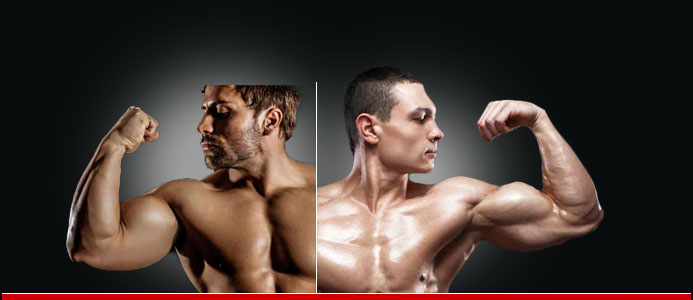 Big Soft Arms
Big arms that lack definition look doughy.
Lack of shape makes the arm look soft.
Ultimate Arms
A smaller more defined arm looks bigger.
Increased vascularity gives the arms the appearance of power and hardness.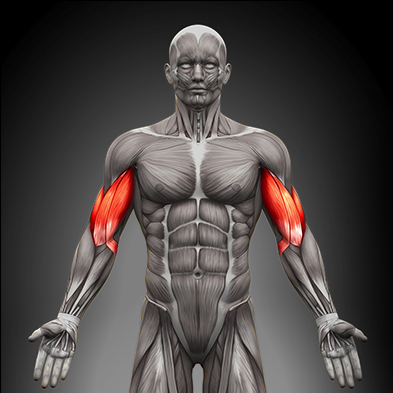 Building the ultimate arms
Muscle Mass & Power

Nothing answers the question 'Do you even lift' like an impressive set of guns. Sleeve splitting arms are a symbol of strength and power. When it comes to building massive guns, we deliver the goods.

Biceps Peak & Triceps Fullness

While size is impressive, the shape of your arm is what can separate the men from the boys. Even if you weren't born with the genes for awesome arms, proper training and nutrition can fill in the gaps left by mom and dad's sorry DNA.

Vascularity & Hardness

Thick deep veins and rock hard muscle bellies can make smaller arms look more impressive than their pudgier counterparts. A set of vascular 15″ guns will look better and often bigger than soft hamhocks, regardless of their size.
6 Progressive Training Modules

Firing Range
Get coach Cavaliere's techniques for 'waking up' your arms and forcing them to respond to stimulus like never before.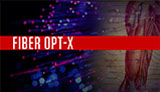 Fiber Opt-X
Learn the methods for creating stronger contractions in your arms. This proven technique results in never before experienced gains.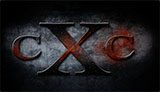 cXc
Extract more growth promoting stimulus from each rep. Learn the unique advantage arm training provides over any other muscle group for achieving results.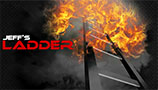 Jeff's Ladder
Increasing your work threshold is an important step in making adaptions. Where most programs stop, we just get started. Ultimate Arms presents strategies that move you beyond what you thought you could do.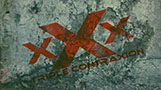 Triple Contraxion
Ratchet the intensity up to a whole new level as we explore training to and beyond compounding muscular failure. This is how you prevent plateaus and extend growth periods.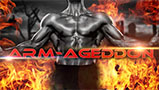 Arm-Ageddon
It's the end of the world as we know it! Put your hard earned muscle to the test and see how you stack up in our first ever, ultra intense, arm focused challenge. Will you rise from the ashes or go down in flames?

RESULTS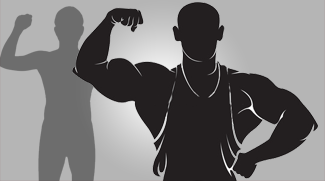 Show us your guns!
Think you have what it takes to enter the gun show? Send us your before and after Ultimate Arms photo along with a short paragraph about how you added serious size onto your arms! If we use your image you'll win a free RX Supplement Stack valued at over $129.99!

ALL NEW C-4 BURST TRAINING
6 All new burst training workouts.
We dug deep and came out with 6 incredible conditioning focused workouts that will trash your cardio but also tax your grip and forearms power. Each of our C-4 Burst Training workouts will push your conditioning to the max while moving you one step closer to your goal of Ultimate Arms!
Never skip leg day…and we don't!
APEX LEG TRAINING
No self respecting iron warrior would skip leg day, and we don't. But we recognize the need to keep it brief so as to not over tax the system and inhibit the much needed recovery we need to build the ultimate arms. After all, this isn't ultimate legs! Apex leg training is designed to be brief but intense. Get in, get your work done and get to recovering. But, don't mistake brief for easy. Apex leg training will still help you build wheels of steel; it just won't keep you in the gym for hours on end doing it.

Includes Exclusive, Athlean-X Bonus Content: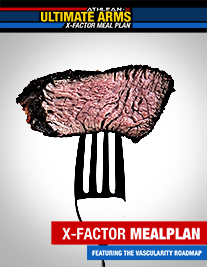 X-Factor Meal Plan
You can't get that ultra hard vascular look without solid nutrition. The Athlean-X Factor Meal Plan has helped hundreds of thousands of guys get there and now the newly updated version includes all new meals as well as foods needed to help you maximize vascularity.
Day-by-day meal plan and supplementation guide
Easy to follow, guy friendly meals that produce results!
Never count a calorie, or measure a morsel and STILL get ripped!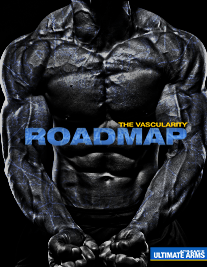 Vascularity Road Map
Having big meaty arms isn't going to impress anyone, they need to be hard, and vascular. The Vascularity Roadmap is your tool for taking your arm development to the next level. This bonus features:
Strategies you can use to achieve that ultra-vascular look.
Foods, and supplements to look for and what to avoid!
Tips and techniques for keeping that 'pumped' look all day.