Athlean
Xero
Body Weight Training Program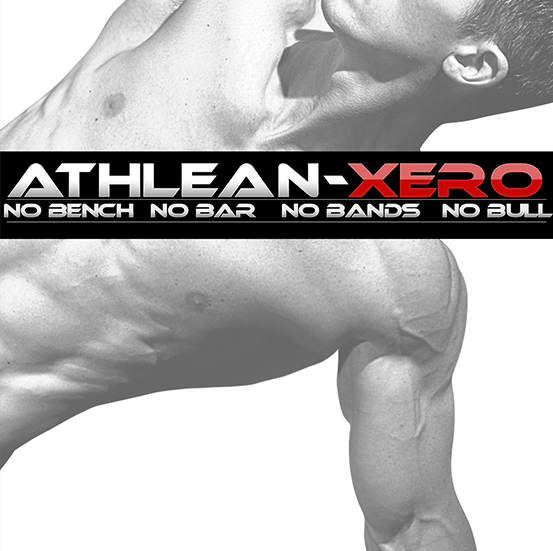 Body Weight Training Program
Athlean
Xero
100% Body Weight Training Program
Meal Plan Included
No Equipment Needed
150+ Bodyweight Exercises
Lifetime Access
Original Price
$97.00
You Pay
$79.95
JUST ONE PAYMENT (NO RECURRING FEES)
All Packages Come with Our
90-Day Extra Mile Guarantee
No Equipment Needed
150+ Bodyweight Exercises
Lifetime Access
Meal Plan Included
Program Includes
45 Day Step-by-step training system
150+ Unique Exercises
Challenges that ensure progress
Six Pack Shuffle Ab Sculpting Program
the complete X-factor meal plan
YOUR BODY IS THE GYM
In just 6 weeks turn your body into a muscle building, fat burning machine without ever stepping foot into a gym. No matter your current fitness abilities ATHLEAN XERO will help you improve the way you move, look and feel without ever needing a single piece of equipment.
NO BENCH. NO BAR. NO BANDS. NO BULL!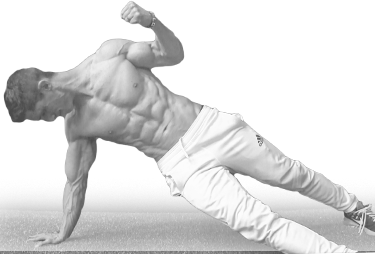 Program Focus:
Builds Muscle, Burns Fat, Bodyweight Training
Skill Level:
Beginner to advanced
Training frequency:
5 days per week
Required Equipment:
None
FROM XERO TO THIS IN JUST 45 DAYS!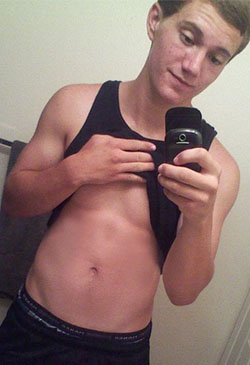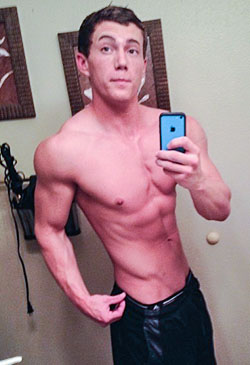 Austin Williams - 17 Years Old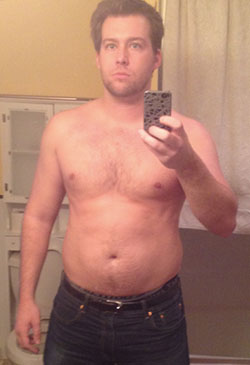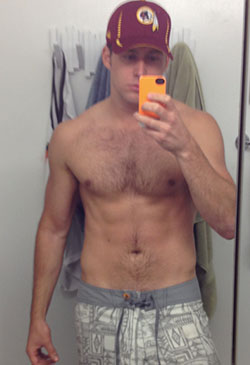 Chris Weber - 26 Years Old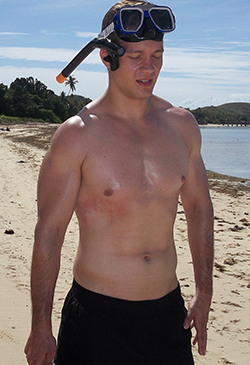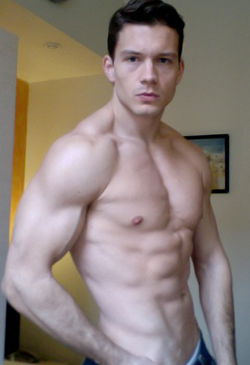 Max Bauer - 27 Years Old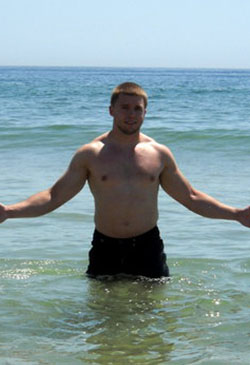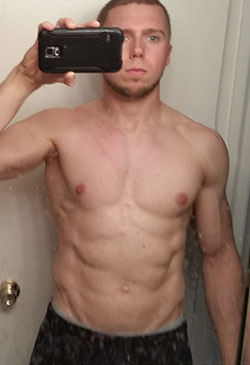 Robert Reid - 27 Years Old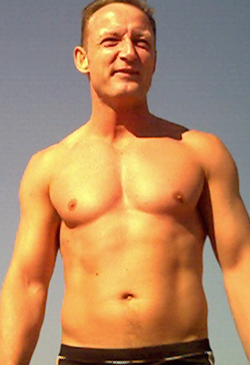 Russell Byrne - 48 Years Old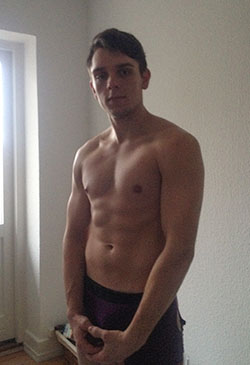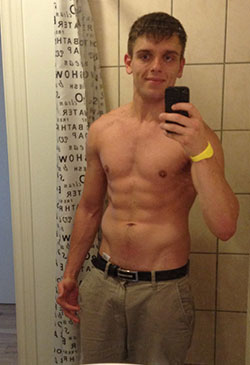 Frederik Homaa - 24 Years Old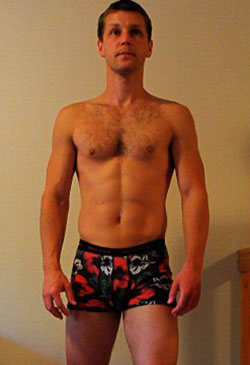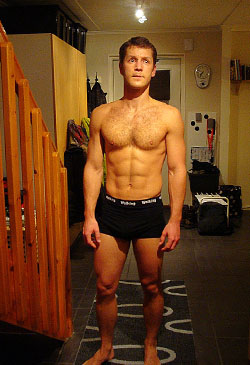 Henrik Andersson - 28 Years Old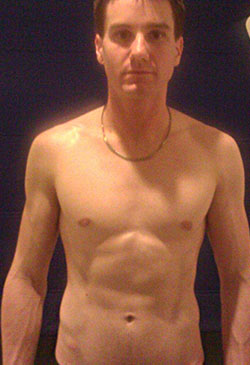 Daryl Eagle - 25 Years Old
Customer Reviews

xero

|

Verified User
I have thoroughly enjoyed the Xero program from 2 below all the way through to the real deal. I am at a point in my life where getting to a gym has been impossible. I have always enjoyed Jeff's Youtube content and after exhausting a competitors offerings. I decided to move over to Athlean X. Looking forward to completing many more programs. Thank you, Jeff! You are the BEAXST!

xero

|

Verified User
Most challenging and Rewarding Bodyweight program
I've had the Xero program for a long time now and I've given it a few rounds. I appreciate that Jeff has continued to update the program over the years with new videos and features. The program is very much endless with exercises and challenges ment to have you return to beat your last score. It is only as hard as you are willing to make it! I have seen improvements in my strength and conditioning thanks to its built in evaluations.

xero

|

Verified User
Best way to gain muscle and lose weight
When I initially started the Zero program, I was at just about the lowest fitness level I have ever been at. I could barely even do 2 pushups. Nevermind anyone other type of exercises. I have arthritis from my notary service so I woke up stiff, and most mornings I also woke up just feeling like I had no energy. As I moved through 2 below, and then 1 below I slowly stared to notice a difference. I could see muscles I hasn't seen in years, and was getting more energy everyday. Then I advanced to zero and really hit a new level. I felt better than I ever have, and noticed a huge change in muscle mass. The pounds also started to come off faster than I've ever seen. So far, after doing the program once, I have lost 35 pounds and will be doing Zero again hoping to get back under 200 pounds. I couldn't say enough good things about the way Jeff has set up this program and coached me into better shape, with more strength and explosive muscle than I ever dreamed of having. Thank you to Jeff, and if you are on the fence about using Zero, do it now. The sooner you start, the sooner you'll get to building the body you have always wanted.

xero

|

Verified User
I am very happy with the results. The program pushes me to my limits.

xero

|

Verified User
When I finished Jacked I was starting to hit some major walls when it came to weights. Especially in my shoulders. Now that I have completed the Xero program I have pushed passed those strength barriers. I just wish I could figure out why it seems like I am not burning any body fat. The issue could be with me. Since I am out of a condition shape, and Asthma developed in Iraq with the army, I'm have to take more rest breaks than mentioned in the workouts.

xero

|

Verified User
Great program without equipment!
My workouts were spotty and having moved with little space for weights, Xero was everything I needed to get back to working out consistently but without ANY equipment. I feel stronger and my cardio fitness has improved. I highly recommend if you have no equipment and want to use body weight start WITH XERO!!

xero

|

Verified User
Awesome body weight program.
I recently cancelled my gym membership and wanted to start working out at home. I have used AX-1 I enjoyed it. Purchased Xero and have been more than pleased. I have lost 10Lbs with Xero and the meal plan with tracking my calories. I used the meal plan to get me started in eating right and swapped for foods I enjoy eating. Would highly recommend his programs.

xero

|

Verified User
Awesome for no gym access and a small apartment
I love Xero because it eases you in, especially if your fitness level isn't the greatest to start. It continually challenges you and for someone with a small apartment and no real space or equipment .. it's perfect

xero

|

Verified User
I travel a lot! This program is great for hotels. I had shoulder issues from surfing — correctives did wonders!

xero

|

Verified User
Xero has been my go to program for a few years now. I started with it when I was just starting with my fitness journey and I did not have many equipment so Xero was just perfect; it made me stronger, more fit, and healthier overall. Jeff's programs always feel that they are created with love and absolute dedication. I highly recommend Xero or any other program made by Jeff!
Load More
Program Focus:
Builds Muscle, Burns Fat, Bodyweight Training
Skill Level:
Beginner to advanced
Training frequency:
5 days per week
Required Equipment:
None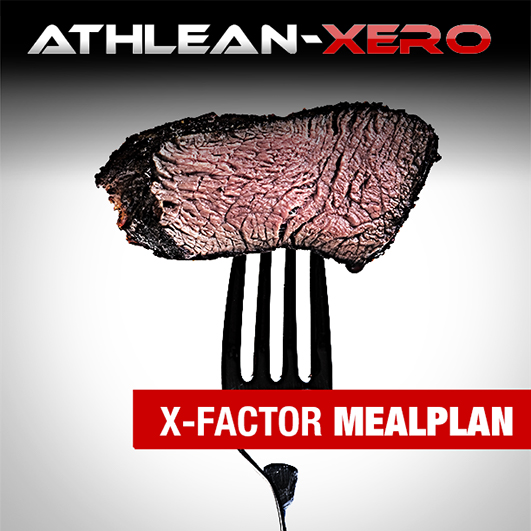 X-FACTOR MEAL PLAN
Building muscle and losing fat is easier than ever! This simple to follow meal plan provides the step by step guidance to make sure you never fail while keeping it adaptable to your specific tastes. No calorie counting or measuring required – and STILL get shredded!
Meal Plan features
Updated Supplementation Guide
Adaptable to meet specific tastes
No calorie counting or measuring
Proven to get results!
Absolutely no equipment at all. All you need is your own body and minimal space to move in!
In general, all of these workouts can be completed in 45 minutes or less. Those at extremely advanced fitness levels may find they take just a bit longer to complete as they are more resilient to fatigue and can delay muscle failure.
Absolutely! Your muscles don't know weight, they know tension, and you will be applying plenty of tension using only your bodyweight. Don't be discouraged by those saying you HAVE to lift heavy weights to build muscle! Xero proves this wrong in just 6 weeks.
Not at all. Just because it is a bodyweight program does not mean that it is designed for or even suitable for rank beginners. That said, it is scalable to challenge people from moderate to advanced levels of strength.
We know how you feel; lots of bodyweight programs are nothing but pushup variations and under-challenging repetitive exercises. Not with XERO! Coach Cavaliere will hit every muscle in your body with over 150 unique exercises that are promised to challenge you in ways you've never felt before…even with weights!
No way! Traditional bodyweight programs may have you dancing in front of your TV, but the XERO workouts are no joke and can be followed on your mobile device, tablet, computer OR even printed out…allowing you to do your workouts anywhere, anytime.
The way that XERO is structured allows for anyone that completes the program to repeat it and continue to be challenged. However, if you'd like to start using equipment, we offer plenty of programs that pick up right where XERO leaves off.
Lifetime or permanent access means that you will be able to use the XERO program for life not the other programs from ATHLEAN-X. That said, as mentioned above, XERO is designed to continue to deliver results with each successive round of the program, making it an incredible long term investment in your health and physique.
Lifetime Access
Original Price
$97.00
You Pay
$79.95
JUST ONE PAYMENT (NO RECURRING FEES)
All Packages Come with Our
90-Day Extra Mile Guarantee