Athlean
Xero
100% Body Weight Training Program
Meal Plan Included
No Equipment Needed
150+ Bodyweight Exercises
Lifetime Access
Original Price
$97.00
You Pay
$79.95
No Equipment Needed
150+ Bodyweight Exercises
Lifetime Access
Meal Plan Included
YOUR BODY IS THE GYM
In just 6 weeks turn your body into a muscle building, fat burning machine without ever stepping foot into a gym. No matter your current fitness abilities ATHLEAN XERO will help you improve the way you move, look and feel without ever needing a single piece of equipment.
NO BENCH. NO BAR. NO BANDS. NO BULL!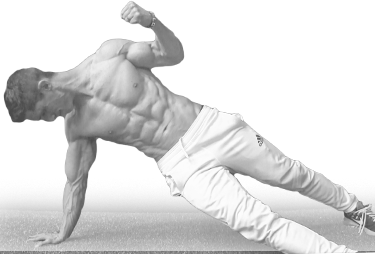 Program Focus:
Builds Muscle, Burns Fat, Bodyweight Training
Skill Level:
Beginner to advanced
Training frequency:
5 days per week
Required Equipment:
None
FROM XERO TO THIS IN JUST 45 DAYS!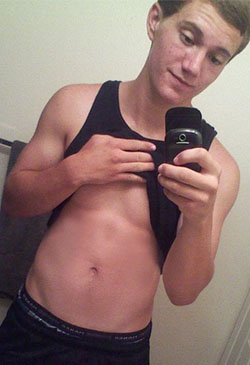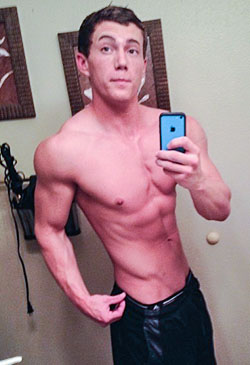 Austin Williams - 17 Years Old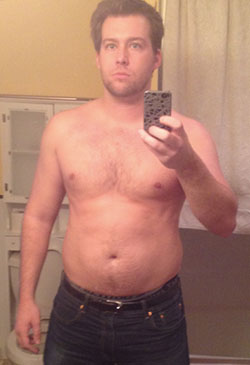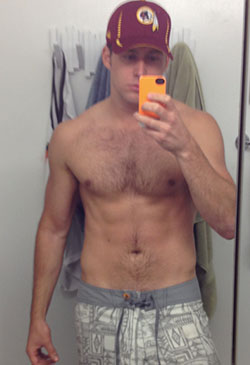 Chris Weber - 26 Years Old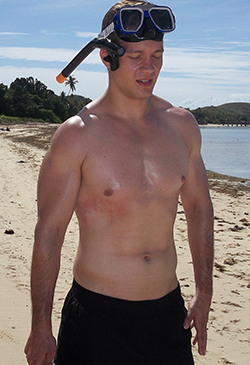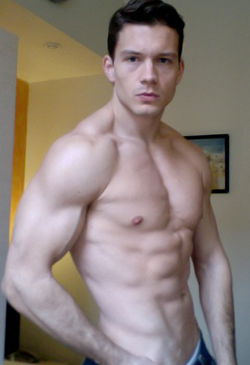 Max Bauer - 27 Years Old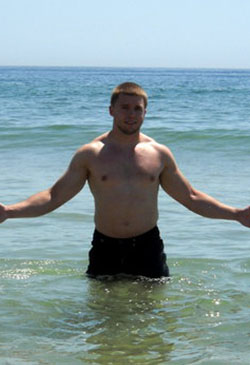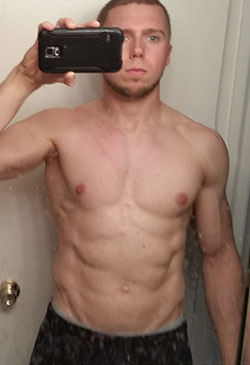 Robert Reid - 27 Years Old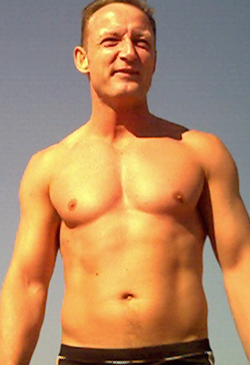 Russell Byrne - 48 Years Old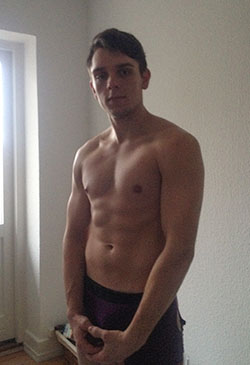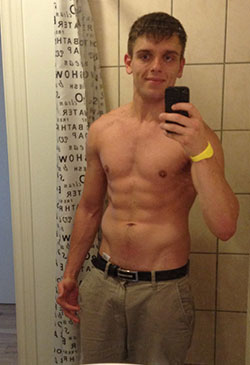 Frederik Homaa - 24 Years Old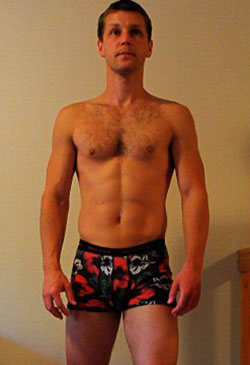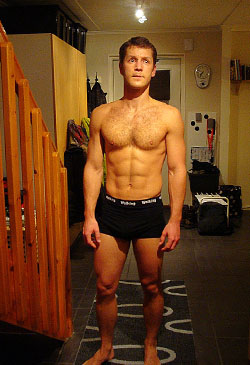 Henrik Andersson - 28 Years Old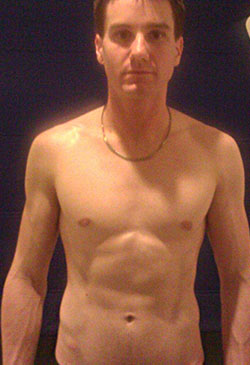 Daryl Eagle - 25 Years Old

xero

|

Verified User
XERO is a terrific program
Overall gains and body conditioning are fantastic. I can't say enough about all the challenges and variety in this workout. It's also a mental workout to stay focused and compete with yourself to surpass weekly goals. It lasted 6 weeks, but I wouldn't mind if there was a longer version to keep it going. I plan to step down a level and work through XERO again. Let the gains continue!

xero

|

Verified User
Good Nuff If You Like Push-Ups
It's challenging, It is hard to cheat it. There is a lot of bias to the upper body in comparison to the lower, but that is more of a limitation of no equipment and not of the program. I happen to need to work on my upper body. I can do pistol squats with ease deadlift over my bodyweight but struggle with push-ups and was never really sure why. My lower half just has faster progression than my upper so this program coincidentally worked out for me. That said, there is some balance issues like not enough work on biceps because those are more difficult to exercise with just bodyweight. Some excercises were so foreign to me I thought I could never do them, but somehow I pulled them off so the progression scaling is pretty fantastic. Some locations and objects need to be modified. For example: I have no bare walls for a handstand push-up! My doorways are too narrow for my 7′ wingspan on doorway pulls. This leaves me to modifying the workout or having to find some other object to help me out. Such alternatives could be addressed more even if it's only in text form.

xero

|

Verified User
This has been the perfect workout for being stuck at home. I was running during the spring but as summer came around I was slacking because of the heat. I finally decided to jump into Xero and I loved it. Since gyms in my state won't be open for another month at least, I'm going to go for a second round of Xero.

xero

|

Verified User
Its like im knocked out almost after every workout, the best program i had so far!!!

xero

|

Verified User
Best program ever for home workout
The program is divided in strength trainings and high intensity trainings (time varies depending on the training). The 6 week always have the same schedule, str/hit/rst/hit/str/challenge (challenge is usually more cardio than strength).
Strength trainings always had the same full body plan, although difficulty and intensity increase every two weeks (more exercise per body part). It was taking me ~1h10/20/30min.
High intensity trainings were always really different, and along with challenges, really hard and motivating. It was honestly what I liked the most of the program. Those trainings were beast, and I really enjoyed getting better and better every time I did the same one.
Overall, I can say this is a good program, really well built (Jeff does know his stuff). There is explanation video for every workout, so you can't miss anything.

xero

|

Verified User
Jeff and the Athlean X team have a tremendous amount of knowledge on all aspects of the physical fitness of the human body and it clearly shows throughout the program. I have already been recommending Xero (perfect for these pandemic times) along with their incredibly informative (and fun) YouTube channel to anybody who will listen. I was exercising alternating weights and cardio seriously six days a week prior to Xero and considered myself relatively knowledgeable (and diehard), but Jeff and Athlean X took that to a whole other level. Genuinely superb.

xero

|

Verified User
Great deployment bodyweight program
This is my second time through XERO. Really liked it the first time a couple years ago. For this second run through, I really dialed in my nutrition and consistency while deployed and saw even greater results. Highly recommend XERO!

xero

|

Verified User
after three years fighting to solve the fitness puzzle. Athlean X is the first program that just gave me the answer in a silver plate. From the training to the nutrition and everything in between, nothing got overlooked. In one year I was able to cut almost 30 kg (66lbs) in bodyfat while building lean muscle. Never been happier with my body.

xero

|

Verified User
Having completed AX-2 and Beaxst I was looking for something I could just do at home or in my hotel room when travelling for work. Covid kicked in just as I started so I thought this would be ideal. I think it might be just me, but I found it very hard to stay motivated during this, in a way I hadn't done with previous programs. Bizarrely, I also managed to injure myself ( shoulder ) in a way I hadn't done when training with weights. Some workouts I really enjoyed, others just dragged, I'm afraid. As I said, it might just be me or what was happening in the world, but I can usually just lose myself in the workouts and enjoy the challenge. It just wasn't anywhere near as consistent in this program for me.

xero

|

Verified User
Variety is the spice of life!
This was a great program that provides a wide variety of creative at home workouts to keep you engaged. You definitely won't get bored. There are a handful of workouts that seem uncharacteristically difficult but you can always modify to get through them and keep moving. Because of the variety, I know it will still feel new and fresh when I repeat this program.
Load More
Program Focus:
Builds Muscle, Burns Fat, Bodyweight Training
Skill Level:
Beginner to advanced
Training frequency:
5 days per week
Required Equipment:
None
Program Includes
45 Day Step-by-step training system
150+ Unique Exercises
Challenges that ensure progress
Six Pack Shuffle Ab Sculpting Program
the complete X-factor meal plan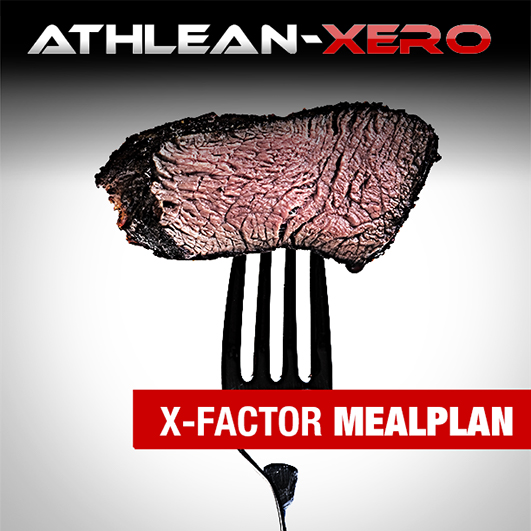 X-FACTOR MEAL PLAN
Building muscle and losing fat is easier than ever! This simple to follow meal plan provides the step by step guidance to make sure you never fail while keeping it adaptable to your specific tastes. No calorie counting or measuring required – and STILL get shredded!
Meal Plan features
Updated Supplementation Guide
Adaptable to meet specific tastes
No calorie counting or measuring
Proven to get results!
Original Price
$97.00
You Pay
$79.95