Athlean
Xero
Body Weight Training Program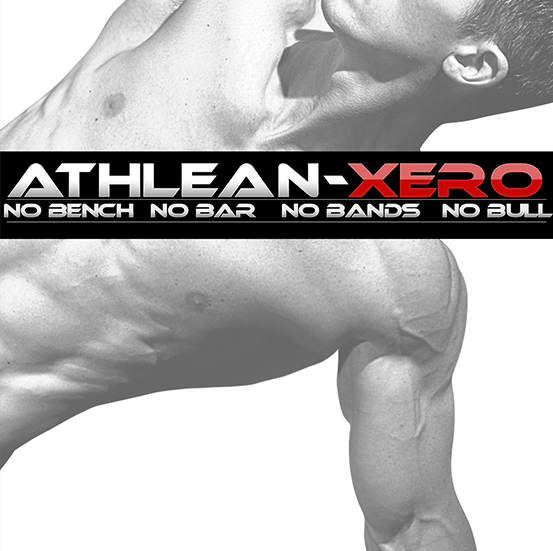 Body Weight Training Program
Athlean
Xero
100% Body Weight Training Program
Meal Plan Included
No Equipment Needed
150+ Bodyweight Exercises
Lifetime Access
Original Price
$97.00
You Pay
$79.95
JUST ONE PAYMENT (NO RECURRING FEES)
All Packages Come with Our
90-Day Extra Mile Guarantee
No Equipment Needed
150+ Bodyweight Exercises
Lifetime Access
Meal Plan Included
Program Includes
45 Day Step-by-step training system
150+ Unique Exercises
Challenges that ensure progress
Six Pack Shuffle Ab Sculpting Program
the complete X-factor meal plan
YOUR BODY IS THE GYM
In just 6 weeks turn your body into a muscle building, fat burning machine without ever stepping foot into a gym. No matter your current fitness abilities ATHLEAN XERO will help you improve the way you move, look and feel without ever needing a single piece of equipment.
NO BENCH. NO BAR. NO BANDS. NO BULL!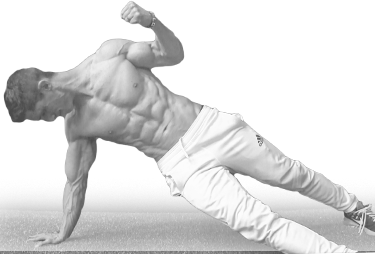 Program Focus:
Builds Muscle, Burns Fat, Bodyweight Training
Skill Level:
Beginner to advanced
Training frequency:
5 days per week
Required Equipment:
None
FROM XERO TO THIS IN JUST 45 DAYS!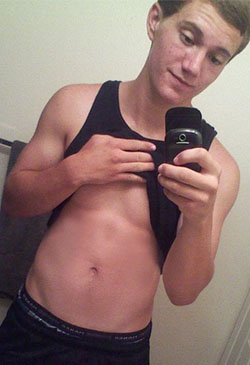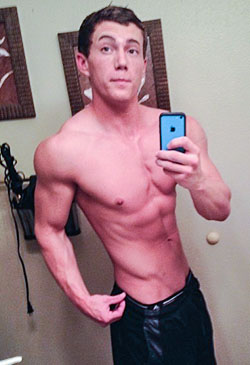 Austin Williams - 17 Years Old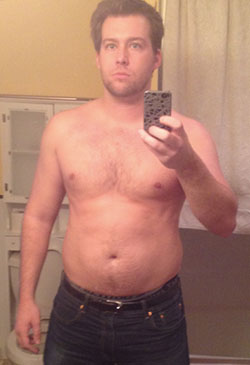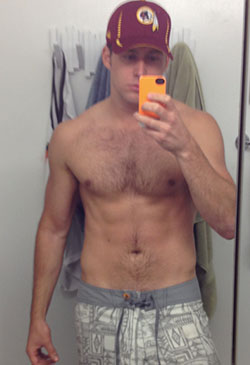 Chris Weber - 26 Years Old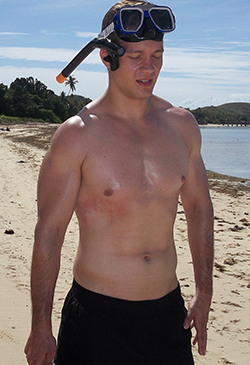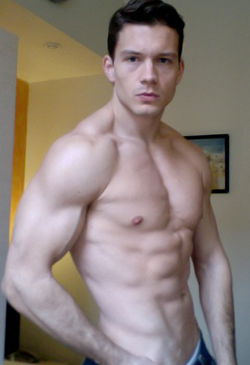 Max Bauer - 27 Years Old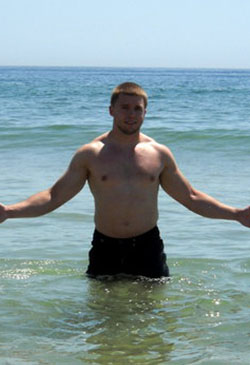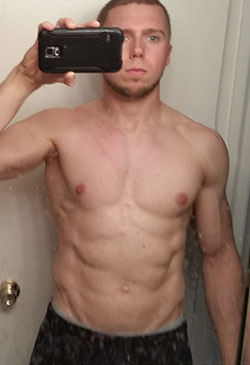 Robert Reid - 27 Years Old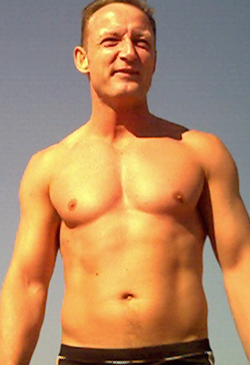 Russell Byrne - 48 Years Old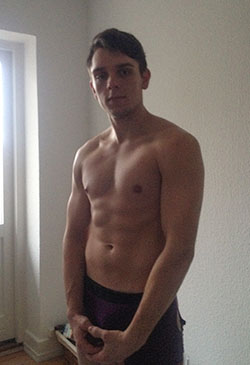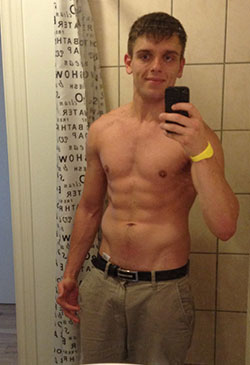 Frederik Homaa - 24 Years Old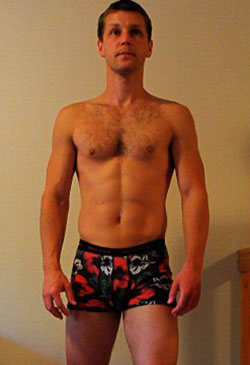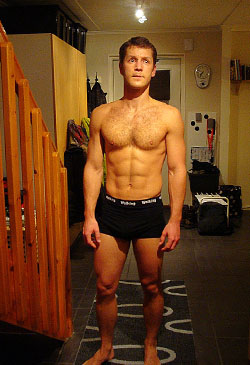 Henrik Andersson - 28 Years Old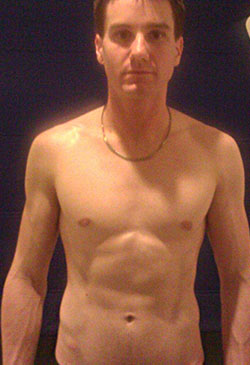 Daryl Eagle - 25 Years Old
Customer Reviews

xero

|

Verified User
It is the best program for me
Jeff's combo of nutrition and workout is what I was missing in my life. 3 key takeaways from my end that made this the best program. 1.No salads as the main course. 2. No running! (I freaking hate running) 3. Home workouts without the need to go the a gym. Jeff. If you will read this Iwanted to thank you.personally for making this man 70 pounds less (and counting)

xero

|

Verified User
Very useful for the current pandemic!
I started Athlean Xero because of lack of access to gyms, and have not been disappointed. Jeff explains all the exercises and foci in each of them, making sure you know how to properly execute them and progress!

xero

|

Verified User
Xero kept me healthy during lockdowns
I started AX-1 in September 2020 but a second lockdown was set-up soon after and I decided to try Xero as I had no tools in my tiny flat. The program has a very interesting choice of exercises and some challenges can be very tough. I never realize that you could do so much with bodyweight. Xero requires motivation to go through the whole program when you live a small flat, especially during lockdowns. In the end, I will keep some of the most punishing days to diversify my trainings or anytime I have no access to a gym. It would be nice for some exercises to add alternatives with bands or TRX. Maybe I was doing something wrong but it took me time to reach failure with iron cross or back widow. Also my doorframe is not adequate for some of the biceps exercises. Now it's time to finish AX-1! Thanks Jeff!

xero

|

Verified User
Great Results And Program!!
I've used AthleanX programs before, so when Jeff put out the Xero program and I was stuck at home, it was a no brainer. I really enjoyed the workouts, probably as much as I love the full weights workouts! And I was pretty surprised by how effective the gains were. I've already signed up for Xero 2 and am looking forward to it! As a former rugby player, the workouts reminded me of the extensive training programs I did – really thorough. Plus, just having a program is fine, but Jeff's coaching videos and explanations really made it feel like Jeff was MY coach, trying to help ME. Awesome program, I highly recommend it!!

xero

|

Verified User
I'm not going to lie I was hesitant to throw the iron aside and give xero a try, but wow, it doesn't disappoint. Beautifully gruelling, I'm able to move like I never could before. Would highly recommend to anyone, whether they are just getting started or are looking to give the iron a break for a change.

xero

|

Verified User
Excellent Results with No Equipment
The Xero program is great. Obviously, you can do more with additional equipment/weights, but this program helped get me back in shape after being away from the gym for well over two years. The program is flexible enough that I can sub in moves as needed. This program got me back into shape without having to buy a whole bunch of equipment. It was the best place for me to start.

xero

|

Verified User
I have really seen positive results in my life I feel stronger and I have much more stamina then before.

xero

|

Verified User
Solid programm without weights, but requires top conditioning and good mobility
Overall a solid program. The buildup to some exercises were not really optimal, e.g. fingertip-push-ups. Also I had a strong feeling of needing mobility for a lot of exercises to be performed correctly. Sometimes I just got tired overall, not feeling muscle failure in the shoulders for example but in the overall core muscles or tasks like sprinter lunges, to failure, I just stopped at 200, not because I couldn't do anymore, it just got too boring. These type of things are great for general health and athleticism, but I'm looking for strength first and foremost and stability in full ROM, not hypertrophy or super endurance.
This program definitely is hard and challenging, just not in the areas I was looking for. It will show you where you are weak and have to work on harder. If you are familiar with bodyweight exercises like I was, I'd argue work this with a weight vest on and some weights on ankles or some bands, otherwise some exercises will become mainly endurance and mobility training. Without access to equippment, you have to compromise.

xero

|

Verified User
Just completed below 1, ready for xero!
I started with below 2 after a few years of inactivity, I am 46. I finally completed below 1. I had to repeat both but I saw big and steady improvements with each iteration. Also lost 7 kg. You hold the promise Jeff, I am now ready for Xero. Looking forward to it! Love and respect from Italy.

xero

|

Verified User
After working with traditional weights for so many years, I was hesitant about losing the equipment for fear of losing my gains. I couldn't have been more wrong. If you're a traditional gym rat like me, don't be apprehensive; your body will thank you.
Load More
Program Focus:
Builds Muscle, Burns Fat, Bodyweight Training
Skill Level:
Beginner to advanced
Training frequency:
5 days per week
Required Equipment:
None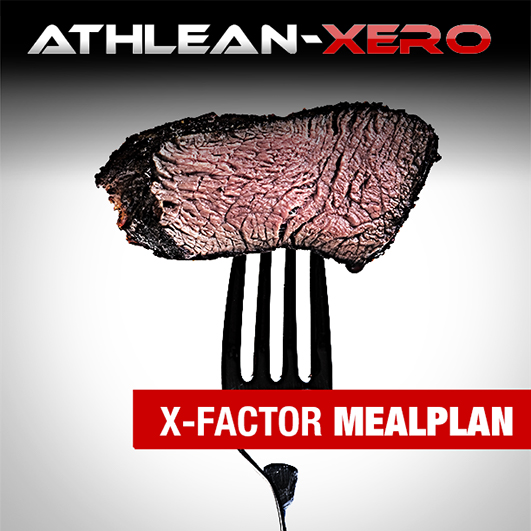 X-FACTOR MEAL PLAN
Building muscle and losing fat is easier than ever! This simple to follow meal plan provides the step by step guidance to make sure you never fail while keeping it adaptable to your specific tastes. No calorie counting or measuring required – and STILL get shredded!
Meal Plan features
Updated Supplementation Guide
Adaptable to meet specific tastes
No calorie counting or measuring
Proven to get results!
Lifetime Access
Original Price
$97.00
You Pay
$79.95
JUST ONE PAYMENT (NO RECURRING FEES)
All Packages Come with Our
90-Day Extra Mile Guarantee