Athlean
Xero
Body Weight Training Program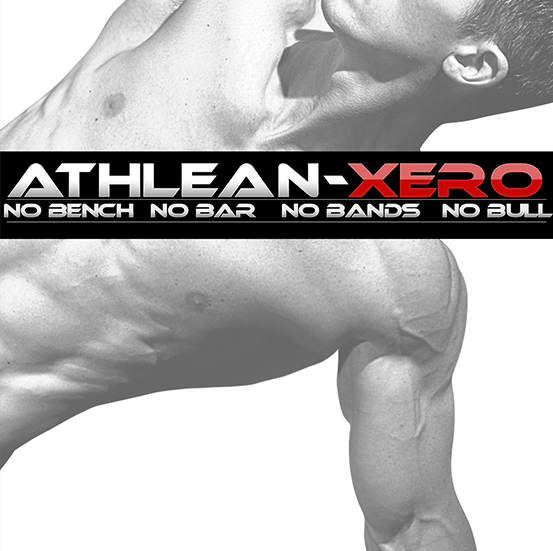 Body Weight Training Program
Athlean
Xero
100% Body Weight Training Program
Meal Plan Included
No Equipment Needed
150+ Bodyweight Exercises
Lifetime Access
Original Price
$97.00
You Pay
$79.95
JUST ONE PAYMENT (NO RECURRING FEES)
All Packages Come with Our
90-Day Extra Mile Guarantee
No Equipment Needed
150+ Bodyweight Exercises
Lifetime Access
Meal Plan Included
Program Includes
45 Day Step-by-step training system
150+ Unique Exercises
Challenges that ensure progress
Six Pack Shuffle Ab Sculpting Program
the complete X-factor meal plan
YOUR BODY IS THE GYM
In just 6 weeks turn your body into a muscle building, fat burning machine without ever stepping foot into a gym. No matter your current fitness abilities ATHLEAN XERO will help you improve the way you move, look and feel without ever needing a single piece of equipment.
NO BENCH. NO BAR. NO BANDS. NO BULL!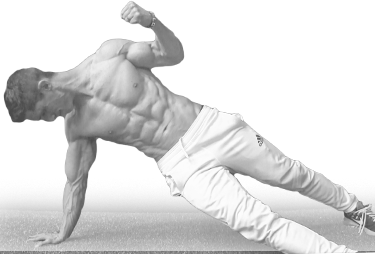 Program Focus:
Builds Muscle, Burns Fat, Bodyweight Training
Skill Level:
Beginner to advanced
Training frequency:
5 days per week
Required Equipment:
None
FROM XERO TO THIS IN JUST 45 DAYS!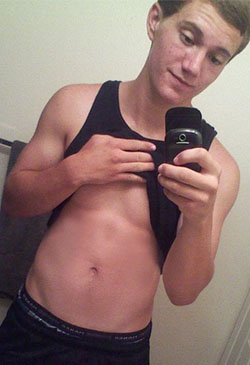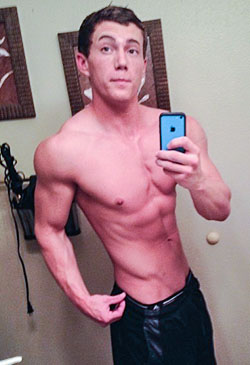 Austin Williams - 17 Years Old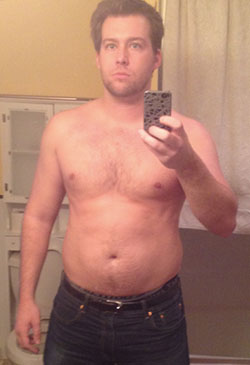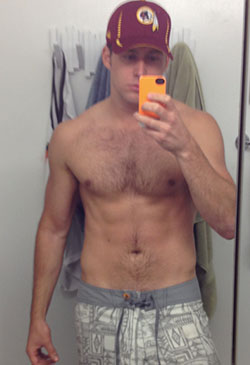 Chris Weber - 26 Years Old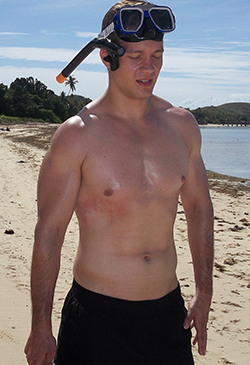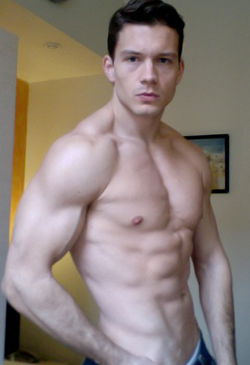 Max Bauer - 27 Years Old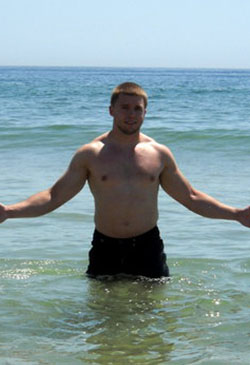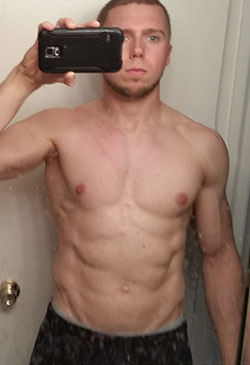 Robert Reid - 27 Years Old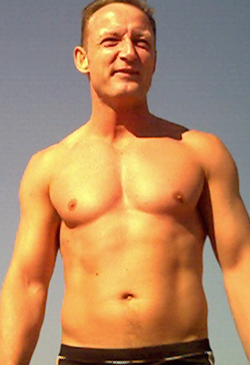 Russell Byrne - 48 Years Old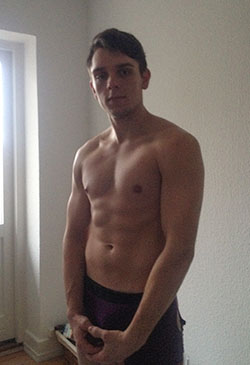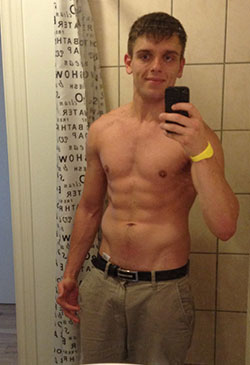 Frederik Homaa - 24 Years Old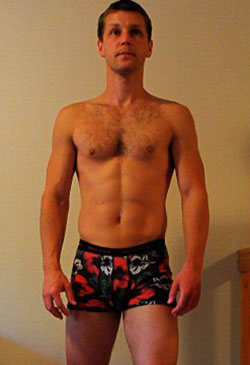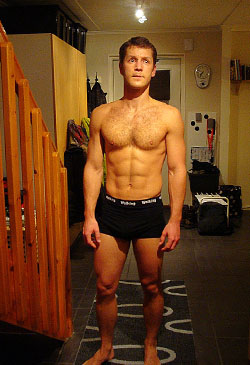 Henrik Andersson - 28 Years Old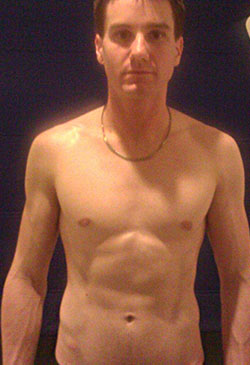 Daryl Eagle - 25 Years Old
Customer Reviews

xero

|

Verified User
This was my first Athlean-X program and I'm hooked. The workouts were challenging but able to be completed without having to compromise what was being asked. I loved the layout of the daily workouts…how each day had a video with Jeff explaining the workout, panels of each portion of the workout, and also a written explanation of what was expected. The challenges were a great motivator with the scoring systems. I like the 6-pack shuffle. So many positive things to say. I'm excited to start AX-1 and keep progressing through the different programs.

xero

|

Verified User
Athlean Zero Minus 2 & Minus 1
Well, it took 2 months of training my abs and eating like an "Athele", to go from 183 pounds to 153 pounds before I could even start the Zero series. The last couple of years I have not worked out, due to the Covid, and never really knew how to eat properly, and noticed one day, while looking into the bathroom mirror, that I had an oversized waistline and love handles, that I never had before, and my once developed arms had shrunk, and I looked like an old man. I took the pretest, for the Zero program, and couldn't preform a single sit up. It scared me, so I was not offended when you suggested to start with Zero minus 1. It's been 2 months now, and I am so grateful for the "minus 2", and "minus 1". Every day I worked out, I could feel myself getting stronger and could see my body transforming back to the body I use to have, only now I had abs that I hadn't seen since high school. I had never lifted weights back then, and when I started (right after high school) I didn't know how to eat or lift wights correctly, and if I had never stumbled onto your website, I would have never seen what I look like today. I can't wait to start Athlean Zero today. I love the challenges thus far, the way the workouts continue to change, training to failure, training I have never experienced in the past, and not having to think about what days to workout on, what exercises to perform each workout, and all the success I've had thus far. You are a true coach, and eventually when I do get to go back to the gym, I will definitely be reaching out for another Athlean X program, to take with me. Thank again Coach, keep up the good work!

xero

|

Verified User
I absolutely love the Xero program. It's challenged me in ways that I wasn't when I went to the gym and I feel stronger & look better than I have in my life because of it. My only is the lack of major core exercises incorporated into the daily routines to get tighter, stronger abs. You can use the 6 pack challenge as a supplement and I do, but I think it should automatically be a part of the daily routines and challenges. I've been recommending the program to as many friends as I can, because I do genuinely love it and I can't wait to go back through again and get even stronger.

xero

|

Verified User
I loved the program over all however the meal plan can be hard to follow. It would be nice if you have alternative food choices and or best bang for the buck meal plan. Not everyone has time to make these meals

xero

|

Verified User
Don't Be Fooled, Xero Is Intense
I am one day from completing Xero (last challenge to go!). This is my fourth Athlean-X program (completed AX-1, Inferno Max Shred, and Core4Abs). Xero is far more intense than I expected. I don't know if it is the hardest of these I've done, but it is certainly high in the challenge level. I am constantly amazed at how Jeff continues to find ways to hit muscle groups in different ways so you always feel like you've put in a heck of a day's work. By the last phase of Xero the workouts are much longer, not a problem, just be aware when planning time. The instruction videos are sufficient, but they are not as robust as the other programs. I talked some friends into trying Xero, and they have not gotten the same level of explanation of Jeff's methods as you get in AX-1. I would still recommend starting with AX-1 if you have the equipment before doing Xero for both the extra information, and honestly AX-1 is a bit less intense for a beginner. Overall, I am extremely pleased with Xero and will start Xero2 immediately after. The program works. It does build muscle, it does burn fat. Stepped on the scale this morning to find myself at my lowest adult weight ever. Thanks, Jeff, your programs change lives.

xero

|

Verified User
Exactly what I was looking for!
This program is what my body needs as well as yours. These aren't just some random exercises being thrown at you to complete. These workouts were made to compliment one after the other with a specific order to get the most and best out of each workout. The XERO program has been able to fulfill my fitness goal which is to have a functional body. A strong functional body. Definitely worth every sweat. Thank you ATHLEAN-X for helping me get there.

xero

|

Verified User
I was looking for stretching videos to alleviate neck pain on YT, and found one of Jeff's videos, one led to another, and after a few years of growing a pot belly I decided to start working out. I tried xero since it seemed like the simplest kinda beginner level program, and it was perfect. It had 3 variations of the program differing in difficulty. I needed the easy and medium options before I was ready for the actual xero program, very intense, but even in the less difficult options, it was still easy to see progress, my muscles were shaping up, I felt my strength and energy levels increase, I would recommend this to anyone who's starting to work out.

xero

|

Verified User
Before I purchased the program I wanted to know more about Jeff and his methods. I tried his YouTube channel and follow the advices there. After seeing the results right away I had no doubts that I should get one of his program. I chose XERO because I work from home I didn't want to go to a gym. The program was perfect for me. The results were instant and I made gains even though I was not aiming to build muscle. I have finished the program but I will continue to implement it in my lifestyle because my body feels great and there are huge variety of exercises and difficulty levels! BIG THANK YOU to team ATHLEAN! YOU ARE THE BEST!

xero

|

Verified User
One of the only muscle building body weight programs out there
This program has been fantastic, especially in a covid environment where my only workout equipment for the last few months has been my yoga matt. This training will really test you in ways bodyweight training has rarely (if ever) pushed me. The additional benefit is knowing that most of the exercises are fairly safe despite the rigorousness, and starting at one below zero (after doing the initial test) has ensured that I'm not training at a level above what my body can handle. Admittedly there are times where certain exercises may not feel like they fully hit the body part they're supposed to, but that's likely due to a combination of some user error and existing body instabilities (e.g. Thumbs up pushups really test my right shoulder given an existing issue I have there). However even with that, you're more than likely to find a suitable exercise within the week itself that will be a better complement for that exercise (if there was any criticism, it would be the lack of a capability to switch an exercise out for another that targets the same body part in situations where a person might be unable to do the exercise with the right form). Overall though, this is the best workout guide you can get online apart from programs that give you an individual trainer (which aren't a realistic comparison givne the different price points).

xero

|

Verified User
I'm Kickin' My Ass...Do Ya' Mind?
Xero is more than a program that you buy and mean to do but never get around to it. It's an investment in your personal fitness journey, as it increases in difficulty according to your effort and fitness ability. With that in mind, why buy anything else? It even has scrumptious muscle packing, fat burning meal plans that won't leave you starvin' cuz ya ran outta tree stars. I wish I would have purchased Xero years ago. Now I can't wait to master it so I can level up to Xero squared.
Load More
Program Focus:
Builds Muscle, Burns Fat, Bodyweight Training
Skill Level:
Beginner to advanced
Training frequency:
5 days per week
Required Equipment:
None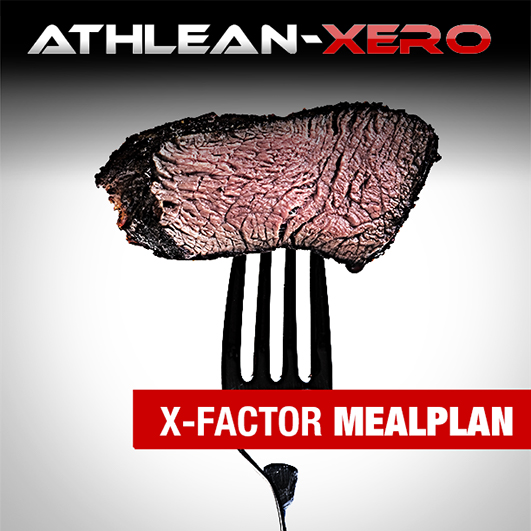 X-FACTOR MEAL PLAN
Building muscle and losing fat is easier than ever! This simple to follow meal plan provides the step by step guidance to make sure you never fail while keeping it adaptable to your specific tastes. No calorie counting or measuring required – and STILL get shredded!
Meal Plan features
Updated Supplementation Guide
Adaptable to meet specific tastes
No calorie counting or measuring
Proven to get results!
Lifetime Access
Original Price
$97.00
You Pay
$79.95
JUST ONE PAYMENT (NO RECURRING FEES)
All Packages Come with Our
90-Day Extra Mile Guarantee