Athlean
Xero
Body Weight Training Program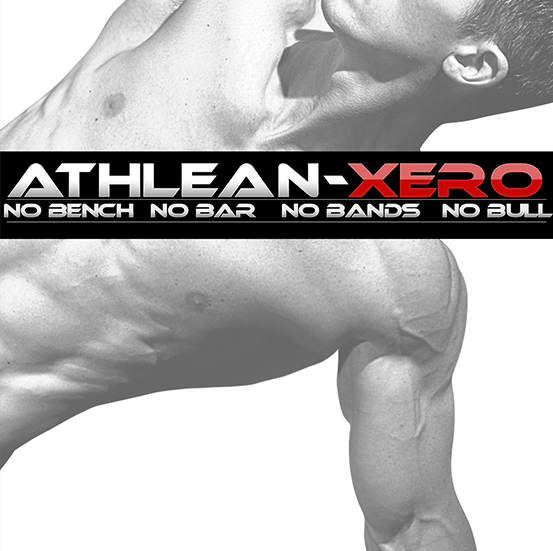 Body Weight Training Program
Athlean
Xero
100% Body Weight Training Program
Meal Plan Included
No Equipment Needed
150+ Bodyweight Exercises
Lifetime Access
Original Price
$97.00
You Pay
$79.95
JUST ONE PAYMENT (NO RECURRING FEES)
All Packages Come with Our
90-Day Extra Mile Guarantee
No Equipment Needed
150+ Bodyweight Exercises
Lifetime Access
Meal Plan Included
Program Includes
45 Day Step-by-step training system
150+ Unique Exercises
Challenges that ensure progress
Six Pack Shuffle Ab Sculpting Program
the complete X-factor meal plan
YOUR BODY IS THE GYM
In just 6 weeks turn your body into a muscle building, fat burning machine without ever stepping foot into a gym. No matter your current fitness abilities ATHLEAN XERO will help you improve the way you move, look and feel without ever needing a single piece of equipment.
NO BENCH. NO BAR. NO BANDS. NO BULL!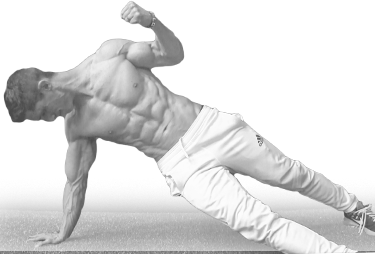 Program Focus:
Builds Muscle, Burns Fat, Bodyweight Training
Skill Level:
Beginner to advanced
Training frequency:
5 days per week
Required Equipment:
None
FROM XERO TO THIS IN JUST 45 DAYS!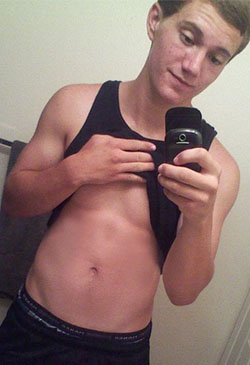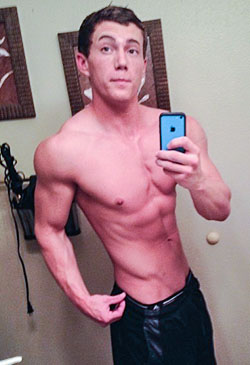 Austin Williams - 17 Years Old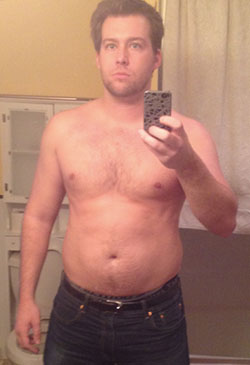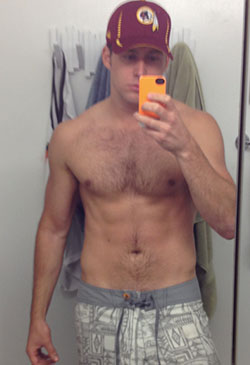 Chris Weber - 26 Years Old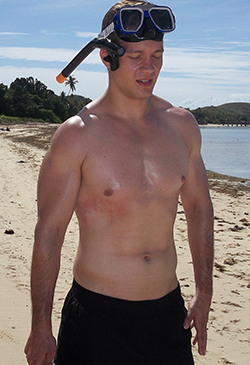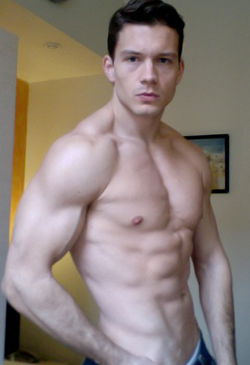 Max Bauer - 27 Years Old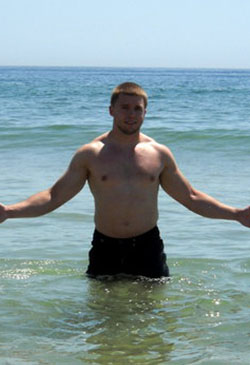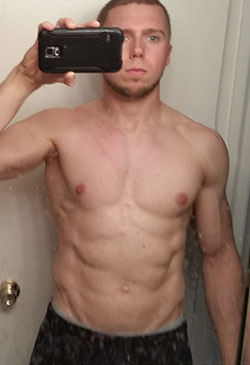 Robert Reid - 27 Years Old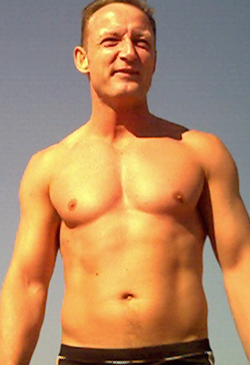 Russell Byrne - 48 Years Old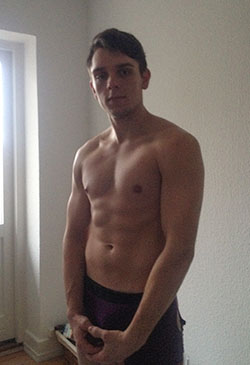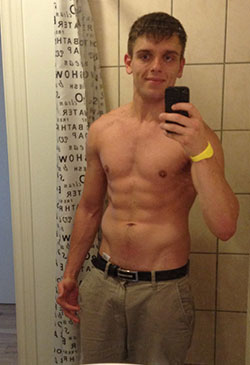 Frederik Homaa - 24 Years Old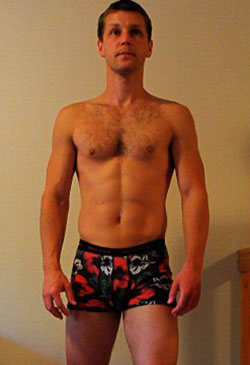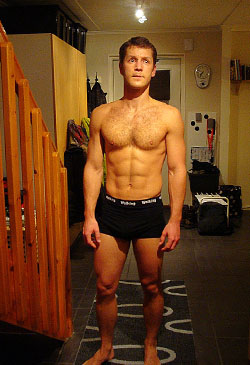 Henrik Andersson - 28 Years Old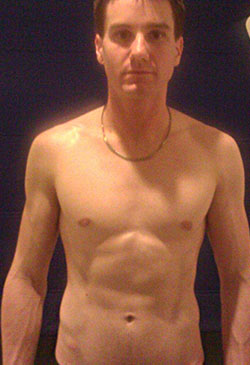 Daryl Eagle - 25 Years Old
Customer Reviews

xero

|

Verified User
I am writing through a translator.
A very interesting and varied program.
I am missing a few things in it:
1. More plyo exercises (superman plyo, atzec plyo, kip-up, …)
2. Additional endurance training for those who fall short. For those who can in terms of strength, but do not have enough breath.
3. Bridges? Wall-down bridge? Close bridges? Gecko bridges?
4. If I don't want to do more than 30 reps, can I (and how) implement resistance bands into my workouts?

xero

|

Verified User
Great program for training at home
Great and varied program that's possible to follow both at home and when travelling with work. Only thing I use in addition to xero is a pull up bar. I'm getting great results with Xero.

xero

|

Verified User
Was worth every cent. I had much better results than I was in the gym, using only bodyweight exercises. I am in my best shape of the last decade.

xero

|

Verified User
Best program ever!!!!!!!!!!!
It really helped me, and by far the best thing that has happened to me in the pandemic, Jeff is a true heroe.

xero

|

Verified User
Great body weight program
Jeff does an excellent job in developing his workout plans to really push my edges. I also notice when I am not pushing enough to meet my own athletic goals. In the athlean zero program Jeff teaches the value of pushing beyond what I would hint is possible in my own body. I am my own obstacle and at the same time my own salvation. Only by meeting and going beyond what seems possible can I begin to achieve what I did not know was possible in my own body. Athlean Xero is a great at home workout plan or any one looking the achieve results through body weight. I have not experienced an of his other plans but imagine they are excellent well thought out plans that can help anyone meet their long term goals.

xero

|

Verified User
Great alternative to the gym
I started this programme before it was updated with the easier versions. It was too advanced for me, but I managed to go through it with taking more days of rest and finding alternatives to exercises such as the ninja jumps. I didn't try the easier versions as I was already progressing through the main version and my rating reflects that. I learnt a lot from this programme and am happy with all the improvements. Highly recommended for people who need to train without access to equipment or curious to try something different.

xero

|

Verified User
This is a great program if you are aiming for no equipment training. Extremely satisfied witht the results and I started from X-2 until X.

xero

|

Verified User
Seriously, this training showed me that we can build muscle without any equipment at all! Bodyweight only! If you want to train at home without any equipment, this is the best training you can buy! Plus, Jeff is an outstanding trainer. 100% Recommended

xero

|

Verified User
Best Shock in my system ever!
I've always followed Jeff and Athlean-X in his YouTube channels, often times taking 2-3 weeks following a certain set of videos. The most recent was the perfect home workout due to the pandemic. This year, I wanted to do something new. So I purchased XERO, as a birthday gift for myself, and boy was I in for a shock, and a very good one at that! If you think his YouTube videos are challenging, XERO puts your regime at a while new level. I started at 1below XERO and every exercise day was an adventure and pushed me to a higher limit. I'm not starting my XERO program and just looking at the calendar excites me already. Big shout out to Jeff for bringing XERO to us. Thank you for the opportunity. Looking forward to finishing XERO strong.

xero

|

Verified User
Finally feeling back in shape
I've been wanting to jump back into my fitness journey for a while, due to health reasons I fell off pretty hard. As cliche as it sounds, at the start of this new year I was ready to get back in the game. I had been wanting to try Athlean X programs for some time, and I found Xero and thought it be a good jumping back in point. I couldn't have been more correct. Having gone through all three portions of the program I can honestly say this is the best shape I've been in for quite some time now. If you're a beginner, haven't worked out in a while, or are too shy for the gym then this is most definitely the program for you.
Load More
Program Focus:
Builds Muscle, Burns Fat, Bodyweight Training
Skill Level:
Beginner to advanced
Training frequency:
5 days per week
Required Equipment:
None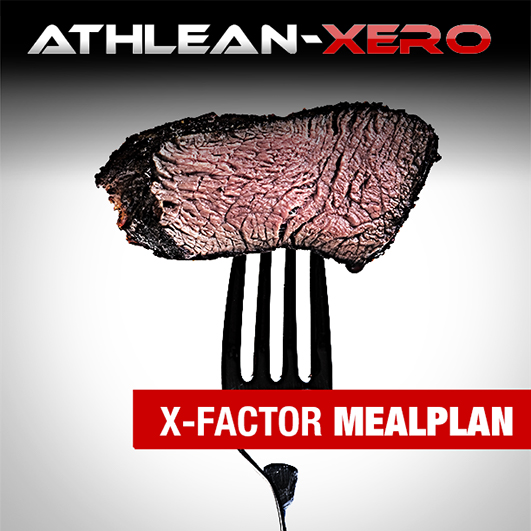 X-FACTOR MEAL PLAN
Building muscle and losing fat is easier than ever! This simple to follow meal plan provides the step by step guidance to make sure you never fail while keeping it adaptable to your specific tastes. No calorie counting or measuring required – and STILL get shredded!
Meal Plan features
Updated Supplementation Guide
Adaptable to meet specific tastes
No calorie counting or measuring
Proven to get results!
Lifetime Access
Original Price
$97.00
You Pay
$79.95
JUST ONE PAYMENT (NO RECURRING FEES)
All Packages Come with Our
90-Day Extra Mile Guarantee