Athlean
Xero
Body Weight Training Program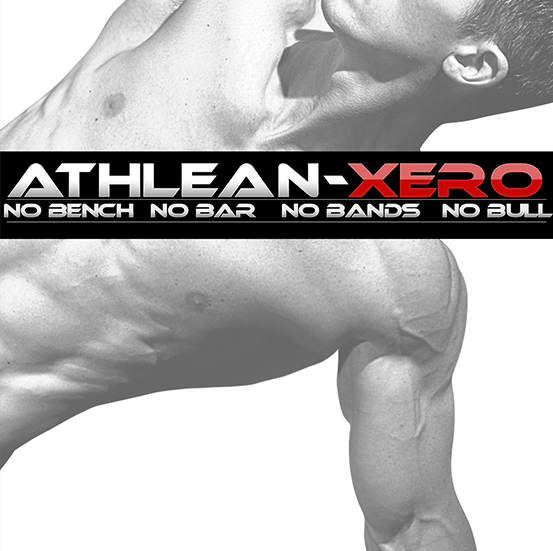 Body Weight Training Program
Athlean
Xero
100% Body Weight Training Program
Meal Plan Included
No Equipment Needed
150+ Bodyweight Exercises
Lifetime Access
Original Price
$97.00
You Pay
$79.95
JUST ONE PAYMENT (NO RECURRING FEES)
All Packages Come with Our
90-Day Extra Mile Guarantee
No Equipment Needed
150+ Bodyweight Exercises
Lifetime Access
Meal Plan Included
Program Includes
45 Day Step-by-step training system
150+ Unique Exercises
Challenges that ensure progress
Six Pack Shuffle Ab Sculpting Program
the complete X-factor meal plan
YOUR BODY IS THE GYM
In just 6 weeks turn your body into a muscle building, fat burning machine without ever stepping foot into a gym. No matter your current fitness abilities ATHLEAN XERO will help you improve the way you move, look and feel without ever needing a single piece of equipment.
NO BENCH. NO BAR. NO BANDS. NO BULL!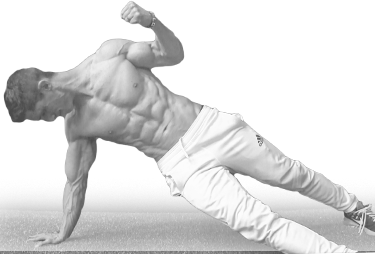 Program Focus:
Builds Muscle, Burns Fat, Bodyweight Training
Skill Level:
Beginner to advanced
Training frequency:
5 days per week
Required Equipment:
None
FROM XERO TO THIS IN JUST 45 DAYS!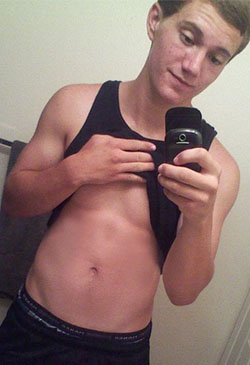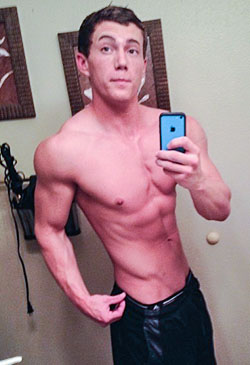 Austin Williams - 17 Years Old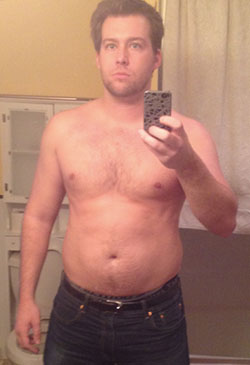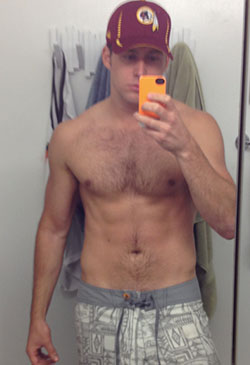 Chris Weber - 26 Years Old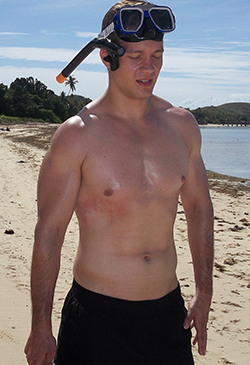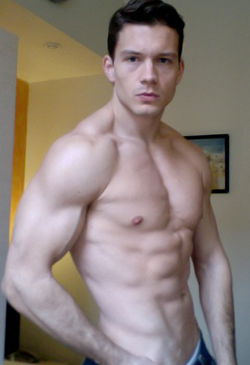 Max Bauer - 27 Years Old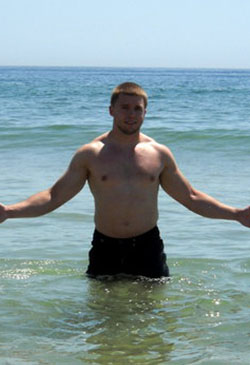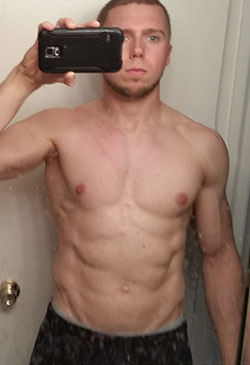 Robert Reid - 27 Years Old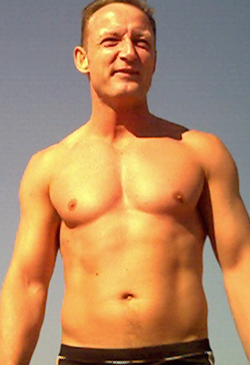 Russell Byrne - 48 Years Old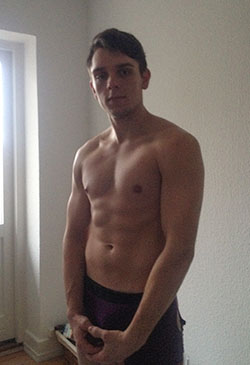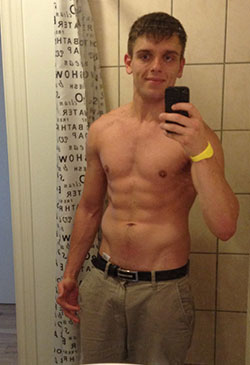 Frederik Homaa - 24 Years Old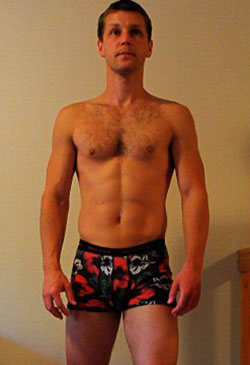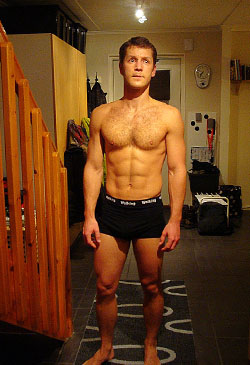 Henrik Andersson - 28 Years Old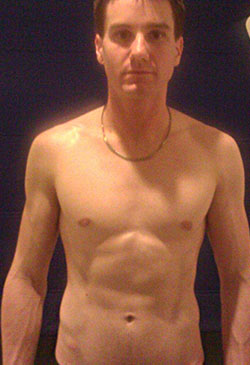 Daryl Eagle - 25 Years Old
Customer Reviews

xero

|

Verified User
The Xero program has helped me not only to achieve a better physique but also to get through a difficult time in my life.
I didn't have access to a gym and Xero allowed me to focus on my training and not think about other things.
Each workout is demanding, the strength workouts are long and the conditioning workouts are so tiring that some are hard to beat. But that's good because that's how it should be. Now I'm off to get Xero 2!

xero

|

Verified User
Extremely Hard but Rewarding
I never thought a workout without weights would be this intense. this program was well worth the time and effort! I look forward to doing more of the athlean videos in the future.

xero

|

Verified User
This program taxes and stresses your body using only bodyweight, but to enhance cardiovascular performance, strength, hypertrophy, and aerobic capacity. It is balanced, but tough. Focusing on failure in many workouts ensures that you are pushing to, and beyond, limits ensuring maximum development mentally and physically. I'm just finishing my first 6-week bout and am sure that I will do another round right away as I've enjoyed the results and the structure.

xero

|

Verified User
With me being almost finished with this program i would recommend it, over the course of the six weeks i've noticed my strength and endurance increase while also gaining some noticeable definition in my upper body and legs as well as my core but i have more fat around there so you can't tell as much, the exercises are challenging but i never felt as if i could never do the prescribed reps given, so if you are like me and don't have much training equipment then i would say give this a go.

xero

|

Verified User
No doubt this program made me challenge myself. I noticed I was getting better and better.

xero

|

Verified User
The best recipe to get in shape.
The program has exercises that you can do anywhere and without the need to use additional equipment. Obviously, perseverance will help you quickly get results and always keep in mind that the only rival to beat is yourself. The exercises are super practical and will help improve your physical condition.

xero

|

Verified User
Very challenging and comprehensive
I for one hate going to the gym. so the fact that Jeff has created a program that is completely comprehensive that requires no equipment is awesome. I have a lot of old injuries and I'm coming off a resent heel spear and I haven't had any body pain issue since starting this program. I have been getting compliments lately from people at work on my body and it's an awesome feeling Lol. Can't wait for a pull up bar routine!

xero

|

Verified User
Only equipment required is the will to push yourself to failure - every exercise, every set
This workout absolutely delivers for anyone who's ready to put in the time (it takes me around 90 minutes to complete a day) and the effort (everything is up to failure)! I've so far completed the 1 degree below xero program and I've already made tremendous progress, putting on weight, noticeably dropping my fat percentage and gaining strength (within a month, without any change to my diet). I actually failed the time challenge at the end by going overtime to complete 12 thumbs-up push-up (I believe there's a problem with my form… can't seem to reproduce the position of Jeff and it seems from what I've found on the internet that I'm not the only one) but I'm gonna progress to xero anyway (no one can stop me). My only recommendation would be to offer the option to swap exercise for more difficult version (same way we can swap within xero for alternate exercises). As an example, when I've found that some sets were taking a pretty long time (50+ reps in good form, for the drop squat), I've added weights to reach failure more quickly. Then a couple of weeks later I did a more difficult version (bulgarian drop squat) and didn't require any weights to reach failure within 15 reps (then moving to a newly added superset… my legs were on fire). Can't wait to see what the actual xero program has in store!

xero

|

Verified User
Honestly I love this program I dont have a car yet si I cant really go to the gym so this program was perfect for me 10/10

xero

|

Verified User
how to overcome your limits!
I started the program from 2 below zero and day After day I overcome my limits. I think that workouts are very balanced during the weeks and progressive, but If you want to reach some results, you need to dedicate time and energy day After day, and repeat the week workout If you do not feel ready to go to the next week. Thanks to Jeff and to all the team for the assistance during the program, now I'm ready to start xero1! I'm very proud to view that day by day I can push my limits up and I'm feel in a very good form after this program. Stay strog
Load More
Program Focus:
Builds Muscle, Burns Fat, Bodyweight Training
Skill Level:
Beginner to advanced
Training frequency:
5 days per week
Required Equipment:
None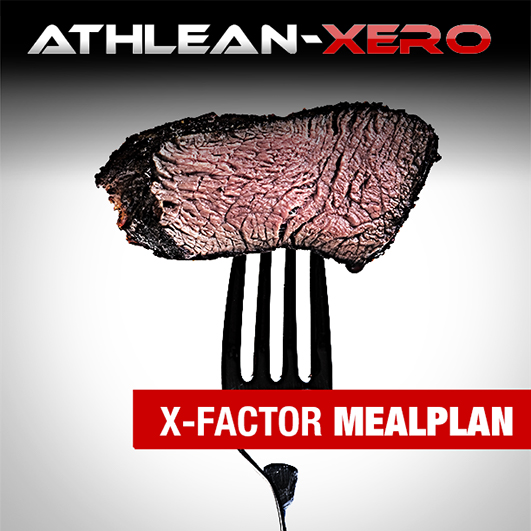 X-FACTOR MEAL PLAN
Building muscle and losing fat is easier than ever! This simple to follow meal plan provides the step by step guidance to make sure you never fail while keeping it adaptable to your specific tastes. No calorie counting or measuring required – and STILL get shredded!
Meal Plan features
Updated Supplementation Guide
Adaptable to meet specific tastes
No calorie counting or measuring
Proven to get results!
Lifetime Access
Original Price
$97.00
You Pay
$79.95
JUST ONE PAYMENT (NO RECURRING FEES)
All Packages Come with Our
90-Day Extra Mile Guarantee