Your FitPrint Score Is:
3
(VERY LOW)
A VERY LOW score indicates you are at a high risk of not achieving your 2022 fitness goals. You're not alone though!
41% of quiz takers score in this range.
Review the rest of your report to learn how you can ensure 2022 fitness success.
ATTITUDE
Mental readiness to achieve your fitness goals
Based on your answers, you need a plan that can get you motivated to start and keep you engaged throughout.
CONSISTENCY
Ability to see a goal through from start to finish
Consistency can be a results killer. Based on your answers, it is very important to pick a plan that fits your schedule.
STARTING POINT
Estimation of your current level of fitness
It seems as if you are not in your best physical shape (don't worry). You could use a plan that acknowledges this and builds slowly but steadily.
YOUR ANSWERS INDICATE...

YOU need a plan you can do anywhere, that adapts to your schedule

YOU need a plan that can deliver noticeable results within weeks

YOU need a plan that is designed by a physical therapist to get you results without unwanted aches and pains.
based on your results we recommend this
personalized plan
90%

of our members lose an average of 10 lbs of fat, while building muscle
51%

of our members achieved the coveted "Six Pack Abs"
85%

of our members find workout consistency, making fitness a lifestyle
We USe the
latest in Sport Science
to make lasting changes!
Flexible Schedule
Noticeable Results - Fast
Safe, Joint Friendly Exercises
Remove the guesswork with a personalized plan!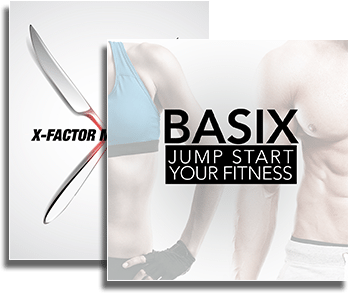 ✓

A Step-by-Step Training Plan

✓

Instructional Videos So You Know Exactly What to Do and How to Do it

✓

A Step-by-Step Meal Plan That Fits Your Goals and LifeStyle
Your Personal plan will help you:
Feel and Move Better
Get Stronger
Lose Fat
Improve Self Confidence
Your plan includes
24
Short Workouts!
and Still Get Amazing Results
3
Only 3 Workouts
Per Week
1
Simple to Follow
Meal Plan
36
Effective, Joint Friendly
Exercises
My Promise
Jeff Cavaliere MSPT, CSCS served as both the Head Physical Therapist and Assistant Strength Coach for the New York Mets during the National League East Championship 2006, 2007 and 2008 seasons and coached some of the game's most accomplished players including future hall of fame pitchers Tom Glavine and Pedro Martinez, and perennial all-stars Carlos Delgado, Carlos Beltran, David Wright, Jose Reyes, and Billy Wagner to name just a few. He is a Certified Strength and Conditioning Specialist by the National Strength and Conditioning Association (NSCA).
Cavaliere realizes that not everyone that steps into a gym has athletic aspirations, but finds that there isn't a guy around that wouldn't want to have a ripped, athletic body. Taking the exact methods and techniques used to forge some of the greatest, most explosive and strongest physiques in pro sports and now applying it to you…Jeff has now made it possible for everyone to look like athletes with his complete ATHLEAN-X Training System. If you want to unleash your inner athlete, build sculpted muscle head to toe, and finally get that shredded core…then it's time to join the rest of TEAM ATHLEAN and get started today.