Estimated
Est.
Read Time: 4 minutes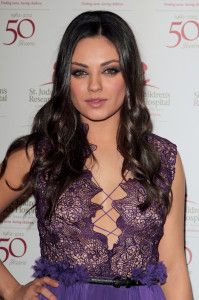 New here?  Like Athlean-XX for Women on Facebook to stay up to date with new posts, great fitness and nutrition articles, motivations and inspirations, fitness challenges, Q&As, giveaways and more!
The results are in!  Mila Kunis has been named the Sexiest Woman Alive by Esquire Magazine.  The 29-year-old Ukranian born actress, who is currently dating her long-time friend Ashton Kutcher, is naturally gorgeous.  She doesn't need much makeup to look great, and she doesn't need to work hard to be sexy either.  Part of what makes Mila so sexy is her down to earth attitude.  Mila doesn't appear to have an ego about her success or her beauty.  Says Mila, " What I do and who I am are two different things. And they always will be," stating that it's important to her not to allow her career to let her lose sight of who she is.
Finally, it can't be denied that Mila has a gorgeous figure.  She doesn't obsess over diet and fitness though, and has only pursued drastic weight loss in the past to prepare for film roles. Mila did lose 20 lbs for her 2010 role in Black Swan, but these days she's back to her normal weight, and she prefers it that way!
How does the Sexiest Woman Alive maintain her physique?  What nutrition and fitness tips can we learn from Mila?
HOW MILA LOST 20 LBS FOR BLACK SWAN
For her prima ballerina role in Black Swan, Kunis's trainer put her through a rigorous 6-month diet and fitness routine in order for her to shed 20 pounds off of her already lean physique.  She ate only 1200 calories per day and worked out 7 days per week up to 5 hours per day.  Mila says the grueling regimen left her feeling constantly hungry, and when filming was over, she was ready to return to a normal life and diet.  She states that once the weight came back on, it went to different areas of her body.  "All the weight that left my chest went to my side hip and my stomach," Kunis told Harper's Bazaar.
Nutritionists attest that this is a normal side effect of losing weight very quickly.  Often you lose muscle tissue, and when the weight comes back on, it comes back as fat.  This type of fast weight loss negatively affects your metabolism as well, slowing it down a quite a bit.  Once you begin eating normally again, your metabolism is still in slow mode, so you tend to gain weight more easily.
MILA KUNIS CURRENT DIET AND EXERCISE ROUTINE
These days, Mila says she feels much more comfortable in her current body, 25 lbs heavier than she was for Black Swan.  When she's not preparing for a big role, Mila stays fit with three trips to the gym per week plus her favorite active pastimes –  jet skiing in the summer and snowboarding in the winter.  For Friends with Benefits, in which she had to appear in the buff alongside sexy co-star Justin Timberlake, Mila increased her workouts from three to five days per week.  She ate well-balanced meals of low glycemic carbs, lean proteins and healthy fats.  Mila has never been one to obsess over her diet.  In fact, she calls herself a 'foodie' and admits to enjoying Chinese takeout and burgers on occasion.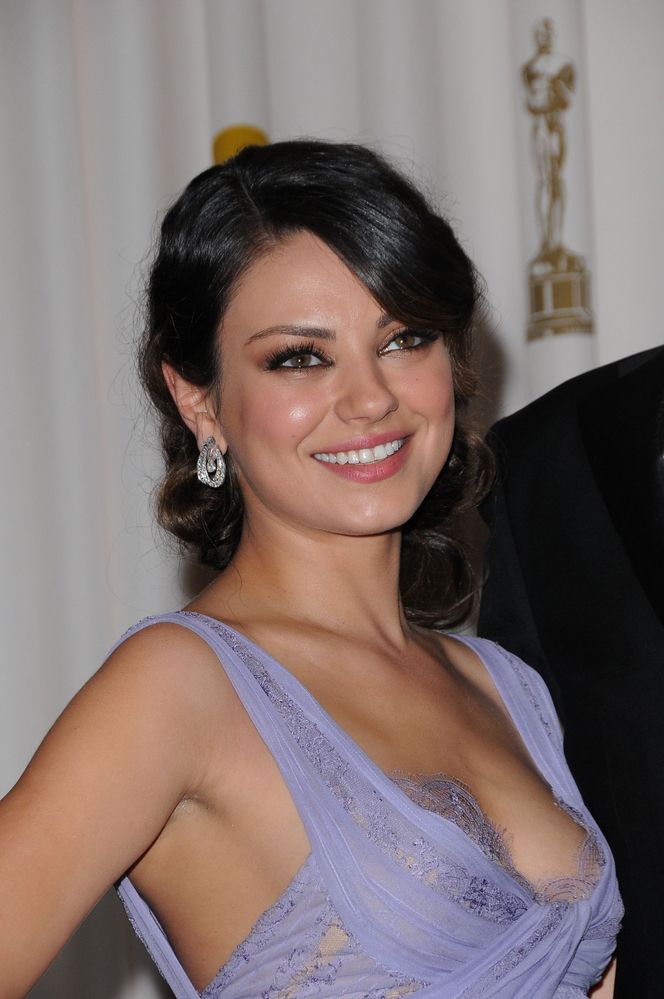 Lately Mila's been seen hitting the gym a bit more often, perhaps to prepare for her role in the 2014 sci-fi movie Jupiter Ascending.  It looks like when it comes to fitness, Mila switches it up – including dance workouts, Pilates, spin classes and strength training.
So, what can we learn from Mila?  Few celebs take a relaxed non-obsessive approach to their diets and figures like Mila Kunis does.  In line with her philosophy of always remaining herself alongside her career, Mila keeps it real with her diet and fitness plan.
That's our philosophy at Athlean-XX for Women, too!  While you do need to work out hard and eat healthy to maintain the fitness you desire, nutrition and exercise don't have to take over your life.  In fact, our whole Athlean-XX for Women program is based around flexibility.  Flexibility is what makes it possible for you to stay consistent with your nutrition and fitness plan, making it part of your everyday life.   Because we know women have busy schedules and lots to juggle, we designed our workouts to be just 30 challenging minutes.  We incorporated options to workout at home or at the gym, depending on what suits you!  Our Athlean-XX for Women nutrition plan is equally as flexible, allowing you to follow a set 90-day meal plan if you like, or pick and choose healthy foods to create your own meals.  If you're looking for a fitness and nutrition plan that will fit seamlessly INTO your life instead of take over your life, join us on Team Athlean!
And finally, if you'd like to stay up to date with the AthleanXXforWomen.com blog, then please like us on Facebook, follow us on Twitter and follow us on Pinterest.
P.S.  We are a growing community dedicated to and passionate about realistic fitness and nutrition for REAL women.  If you enjoyed this post please feel free to share on Facebook, Twitter and Pinterest. It would be incredibly appreciated!