Athlean
Xero
100% Body Weight Training Program
Meal Plan Included
No Equipment Needed
150+ Bodyweight Exercises
Lifetime Access
Original Price
$97.00
You Pay
$79.95
No Equipment Needed
150+ Bodyweight Exercises
Lifetime Access
Meal Plan Included
YOUR BODY IS THE GYM
In just 6 weeks turn your body into a muscle building, fat burning machine without ever stepping foot into a gym. No matter your current fitness abilities ATHLEAN XERO will help you improve the way you move, look and feel without ever needing a single piece of equipment.
NO BENCH. NO BAR. NO BANDS. NO BULL!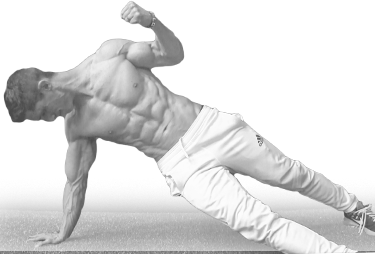 Program Focus:
Builds Muscle, Burns Fat, Bodyweight Training
Skill Level:
Beginner to advanced
Training frequency:
5 days per week
Required Equipment:
None
FROM XERO TO THIS IN JUST 45 DAYS!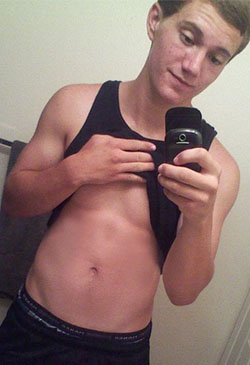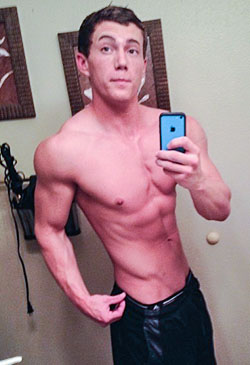 Austin Williams - 17 Years Old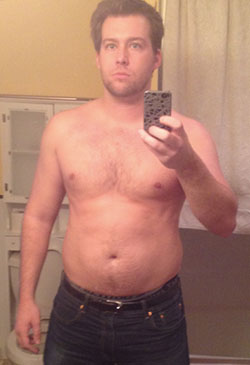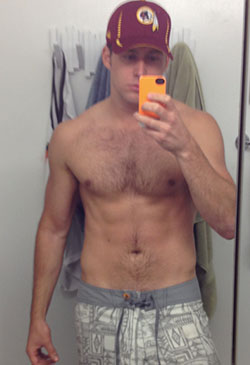 Chris Weber - 26 Years Old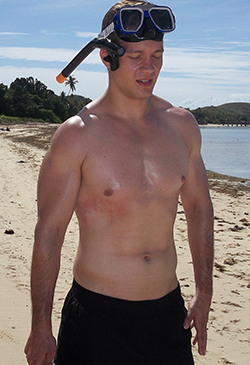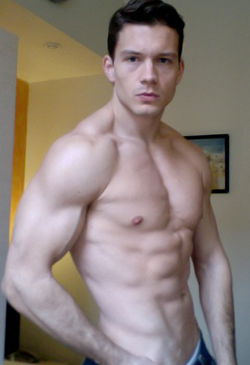 Max Bauer - 27 Years Old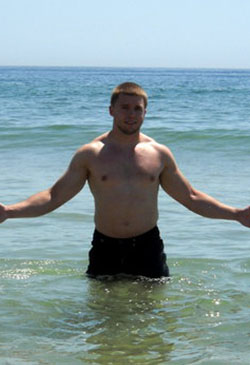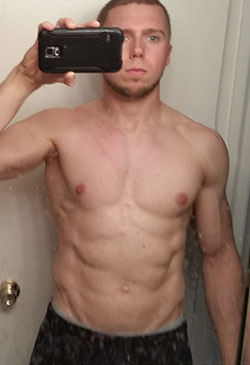 Robert Reid - 27 Years Old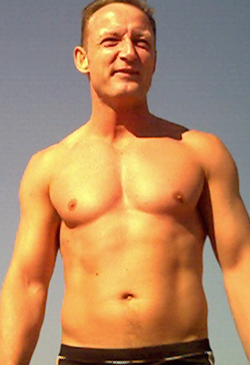 Russell Byrne - 48 Years Old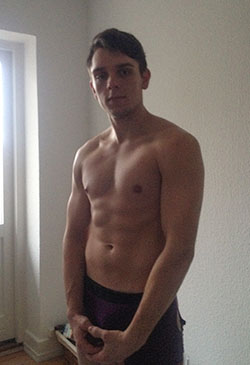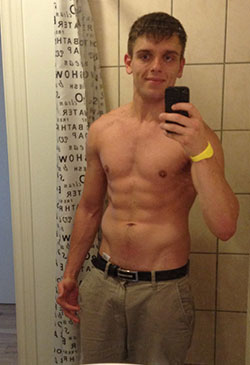 Frederik Homaa - 24 Years Old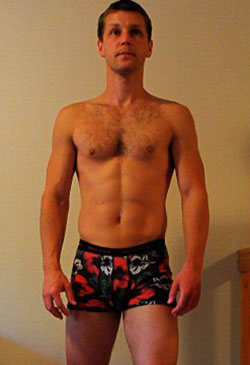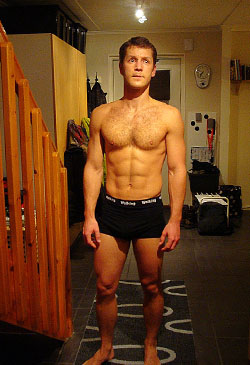 Henrik Andersson - 28 Years Old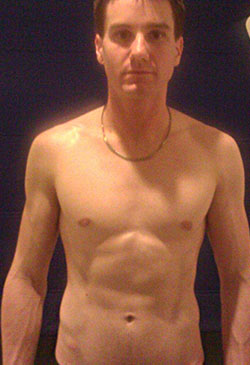 Daryl Eagle - 25 Years Old

xero

|

Verified User
Perfect for the 2020/2021 setting and fit for everyone.
With the pandemic and gym closures around the world this program is perfect for absolutely anyone. This 2-below and 1-below variations are perfect for beginners as an introduction to body weight training, and the main program is a great challenge for experienced athletes. Will 100% be doing the program again!

xero

|

Verified User
I really like the concept behind Athlean Xero. It's now five weeks that I'm doing the program and I can feel AND see the results. When I'm done with it, I'll start all over again.

xero

|

Verified User
Great training alternative for when you can't get to the gym. A variety of different styles of workouts that certainly made training each day challenging and exciting. Like any other Athlean program, Jeff did a great job constructing this.

xero

|

Verified User
Amazing bodyweight program
Xero is a really great at-home program. The structure of the workouts that Jeff provides are amazing, and they build off each other in great ways. Many of the workouts (especially challenges and burst) towards the end of the program are brutal and took a while to complete, but definitely worth the effort. Overall, 100% recommend, great combination of strength and cardio training.

xero

|

Verified User
Apart from AX-1, this was the best program experience I had. I feel stronger and way more athletic. I used a pull-up bar, since it is one of the staples of bodyweight training and I can't recommend getting one enough. The cardio workouts are good and the exercises are pretty well progressed. The only downsides are some challenges that, in my opinion, were way too hard (man of steel an xero dark thirteen). I am a genetically a rather heavy guy (87 kg, but very lean), so doing a lot of reps in very little time is kind of hard with good form. I would prefer some form of weight/score chart, as I feel that most challenges really favor skinny dudes. Also, some workouts tend to take waaaaay too long, but you can add weight vest and other stuff to adapt it to your time needs. Bottom line: awesome program, just don't get discouraged by some challenges. Cheers from Brazil!

xero

|

Verified User
Best home workout I have try
This program is amazing, great if you don't have any equipment at home

xero

|

Verified User
Kept be strong during gym closures
After finally getting into a good routine in the gyms, the pandemic had other plans. I asked for some suggestions in some fitness facebook groups and Xero came up a couple of times. I liked this option because I do not own any equipment and did not have the budget to buy any however the Xero program was the cost of a months worth of gym membership and was very much so worth it. Kept me on track, focused and I was able to maintain gains throughout. The program is a different kind of challenge vs gym workouts. Its a mental game of you vs your body and your ego and endurance gets put to the test everytime. Jeff keeps it fun and interesting while putting you through the ringer with every workout

xero

|

Verified User
Best program I've done yet
Really enjoyed Athlean zero! Excellent program! Along with all programs through Athlean x! I'm one of those skinny guys that for once in his life can watch the scale go up knowing I'm building lean muscle. Your Truly the real deal Jeff. Thank you

xero

|

Verified User
Challenging and rewarding
For a 30 year old that never played sports and smokes, your program was a challenge. I enjoy how you broke me down to find my weaknesses and discover my new strength. I think I struggled the most with the breathing. Thanks Jeff! I recommend your videos and program to everyone I know.

xero

|

Verified User
I always considered myself fit. Been working out since early teens and now I'm 30. I am so thankful to have discovered Jeff this past year. I cannot say how thankful I am for his amazing program and his amazing YouTube channel and his amazing supplements. I am fully transformed AthleanX maniac. This program has given me extreme improvements in my physique, stamina, and athleticism. I am a small guy 5' 6" 150 lbs, ripped and lean. I thought I had no gains to have anymore due to plateaus and maybe this is the limit of my small frame. No. I am a believer in Jeff and his athleanx programs and supplements. Finding you has changed my life and I will forever be a fan, a customer, and an advocate. Thank you so much and I can't recommend all of Jeff's products and teachings enough. Truly, thank you.
Load More
Program Focus:
Builds Muscle, Burns Fat, Bodyweight Training
Skill Level:
Beginner to advanced
Training frequency:
5 days per week
Required Equipment:
None
Program Includes
45 Day Step-by-step training system
150+ Unique Exercises
Challenges that ensure progress
Six Pack Shuffle Ab Sculpting Program
the complete X-factor meal plan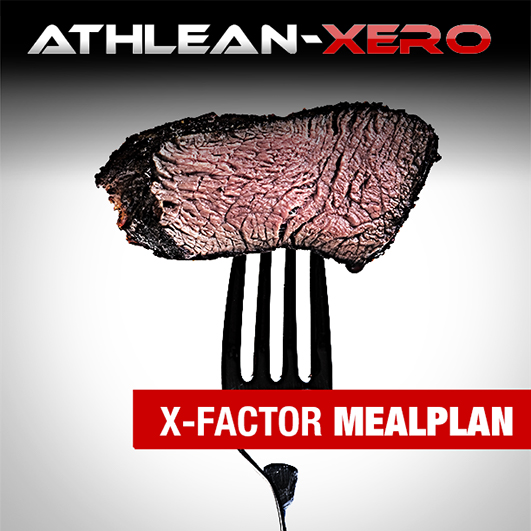 X-FACTOR MEAL PLAN
Building muscle and losing fat is easier than ever! This simple to follow meal plan provides the step by step guidance to make sure you never fail while keeping it adaptable to your specific tastes. No calorie counting or measuring required – and STILL get shredded!
Meal Plan features
Updated Supplementation Guide
Adaptable to meet specific tastes
No calorie counting or measuring
Proven to get results!
Original Price
$97.00
You Pay
$79.95