Estimated
Est.
Read Time: 1 minute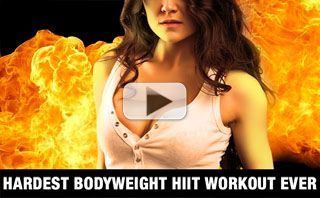 Ladies…
We want to see what you're made of! We guarantee this is the hardest HIIT workout you've tried in a long time! 100% bodyweight only. 1000% beast mode!  Killer HIIT WORKOUT – No Equipment!!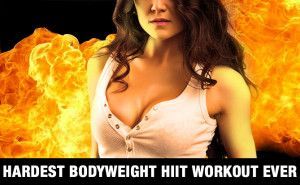 Do you love a challenge? The ATHLEAN-XX for Women 90 day program is full of them…
Because we believe challenges are the best way to measure how strong you're becoming!
Don't just look fit…BE super fit with ATHLEAN-XX!
PEACE, LOVE & LUNGES
SUE
P.S. Regardless of your fitness level, you can modify ATHLEAN-XX to work for you! Many of the exercises can be done with bodyweight only if you aren't ready for dumbbells yet…and you can always add weight if you're more advanced.
Watch the YouTube version of this article