Estimated
Est.
Read Time: 1 minute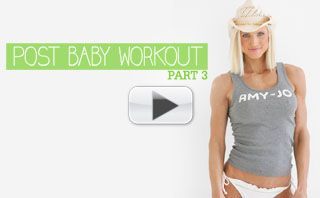 Welcome to our post baby workout series for beginners or postpartum. This post pregnancy workout contains beginner exercises that help new moms get body back after baby. These post natal exercises help strengthen the glutes, legs, arms and abs, all areas that tend to be weaker post baby.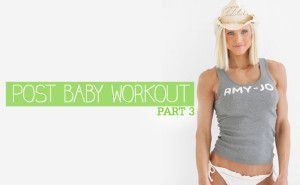 Here are the exercises in this new mom workout. Start with one set of 12 for each of the postpartum exercises, and as you get stronger, go for 2 to 3 sets:
1) Plank with a Leg Raise – Great for abs, shoulders and glutes
2) Modified Burpee –Keep it slow!
3) Side Plank – Great for abs and obliques
4) Bent Over Dumbbell Rear Delt – Works shoulders and upper back
5) Tricep Extension
We hope you enjoyed these post partum exercises, which are meant for new moms but are perfect for beginners too!
Watch the YouTube version of this article