Estimated
Est.
Read Time: 1 minute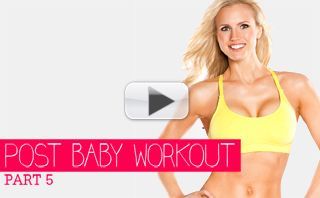 Welcome to our post natal workout series for new moms and beginners.
Here are the exercises in this post pregnancy workout. Start with one set of 12 for each of the post baby exercises, and as you get stronger, go for 2 to 3 sets: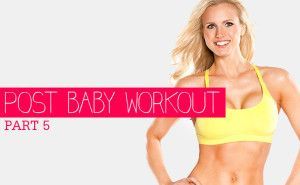 1) Alternating Side Squat with Front Raise – Works both the butt and shoulders
2) Jumping Jack with Shoulder Press – Great plyometric move for legs and shoulders
3) Lying Crunches with Medicine Ball – Brings back strength to the abs
4) Pulses to Toes – Works the entire core
5) Single Leg Hip Raise – Isolates the glutes
We hope you enjoyed these after pregnancy exercises, which are meant for new moms but are perfect for beginners too!
Watch the YouTube version of this article