Estimated
Est.
Read Time: 1 minute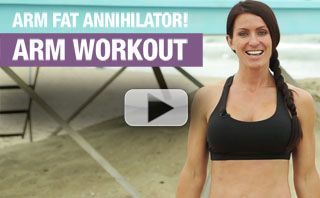 Hey Ladies…You know the 'bat wings'? That dangly skin on the bottom of the arms that all women hate? Well, this workout is gonna help you tone up those triceps, and burn off any extra fat…To get rid of bat wings STAT!! Make those TRICEPS BURN with this!!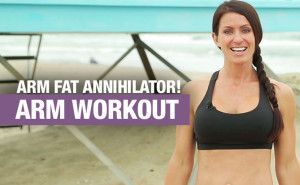 Um yeah…that was a tough arm workout! And the ATHLEAN-XX Amazing Arms workout is no joke either!
If you never thought you could get cardio done working just your arms…ATHLEAN-XX will prove you wrong!
(Can you say killer tabata sets?)
Get Amazing Arms and all the AXX workouts here!
PEACE, LOVE & LUNGES,
SUE
P.S. In the ATHLEAN-XX system, we've got workouts dedicated to all the most important areas….butt, abs, arms, chest, back, shoulders and MORE!
Purchase our online version and get them all here instantly!
Watch the YouTube version of this article