Estimated
Est.
Read Time: 6 minutes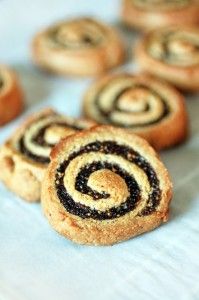 New here?  Like Athlean-XX for Women on Facebook to stay up to date with new posts, great fitness and nutrition articles, motivations and inspirations, fitness challenges, Q&As, giveaways and more!
Starting to worry about the Christmas cookie table a little bit?  All those cookies , the eggnog, the pies…that's a lot of sugar, frosting and fat.  Well, there's always a healthy tweak for every treat!  And even if not all the cookies on the table will be healthy, at least you can bring some healthier ones of your own!
During the holidays, it's important to find the best ways to keep up with our nutrition goals without feeling deprived.  A little bit of sugar or white flour isn't going to hurt your overall goals, but if you can make it healthier without refined sugar and flour, all the better!
All of these treats are made without refined sugar and flours, and all of them are gluten free, grain free and dairy free.   Many of them are also very high in protein (instead of being super high in carbs) because they're made with nut flours, nut butters and eggs.  Some are even high protein enough to make good post workout snack!
This holiday season, you can make healthy eating super fun by making your own clean eating Christmas Cookies at home.  Sounds a lot better than feeling like you 'shouldn't' eat any cookies at all, right?  Enjoy the recipes!
1)      Fig Pinwheel Cookies by TheFoodLovers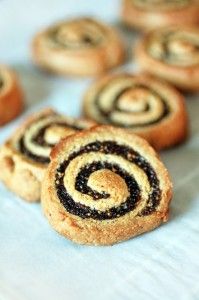 These cookies are totally grain free, and are made with blanched almond flour, eggs, pomegranate juice, figs, vanilla and eggs.  The author uses coconut oil which will add some nice coconut flavor, but you could substitute another oil if you wish.
2)      Clean Eating Chocolate "Oreo" Cookies by TheGraciousPantry.com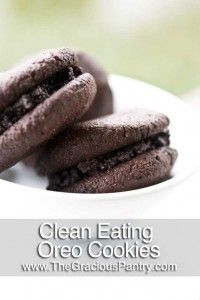 Here's another totally grain free cookie made with almond flour.  If you can't buy it in a natural foods store or aren't able to get it delivered from an online store quickly enough, you can make your own almond flour from slivered almonds if you've got a really high powered blender like a Vitamix or a food processer that can do grinding.  In addition to the almond flour, she uses unsweetened cocoa, honey, butter/oil, an egg and vanilla for the cookie part and butter, cocoa, maple syrup and vanilla for the filling.  Amazing that a sugar-free, grain-free Oreo exists!
3)      Easy Raw Fudge by Detoxinista.com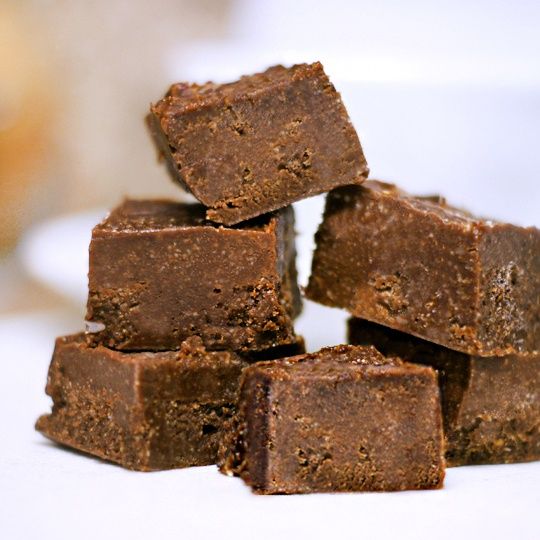 This fudge is totally dairy-free, grain-free and vegan!  It's made with nut butter, coconut oil (you could substitute another oil if you wish) cocoa powder and vanilla.  It's also raw, so no cooking necessary!
4)      Christmas Cookies with Peppermint Frosting by JanelleHolden.com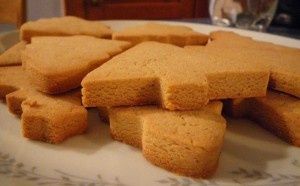 One of my favorite childhood memories of Christmas was making and decorating the tree, snowman, bell and star-shaped Christmas cookies.  This is a great recipe for a gluten-free, grain-free, sugar-free version made with coconut spread, olive oil (could also use coconut oil for a better flavor), maple syrup, chickpea flour, coconut flour and tapioca flour.  The peppermint frosting is to die for!  Decorate the cookies with dark chocolate nibs, nuts or whatever you like!
Click Here for Full Recipe
5)      Vegan Peanut Butter Cookies by ElanasPantry.com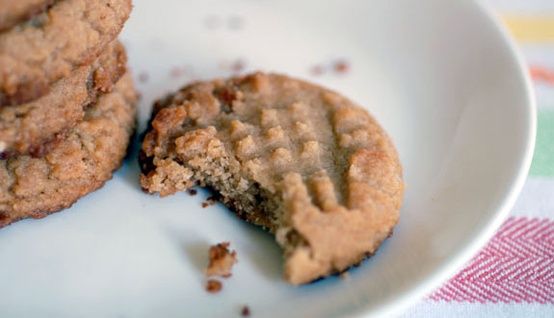 These cookies are also totally grain free – made with almond flour, nut butter, honey, shortening and vanilla!  I LOVE peanut butter cookies and these look positively delicious.  They'd make a great post-workout protein treat as well, due to the nut flour and nut butter!
6)      Sweet & Salty Fudge Bombs by TheClothesMakeTheGirl.com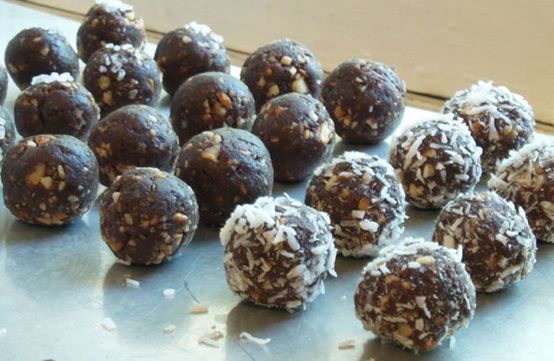 Rather than using a sweetener, DATES are what make these sweet.  They're made with pecans, dates, vanilla, cocoa powder and shredded coconut and sea-salt – nothing more!  Another great treat for hikes and even post-workout.
7)      Merengue Cookies Done 3 Ways by AgainstAllGrain.com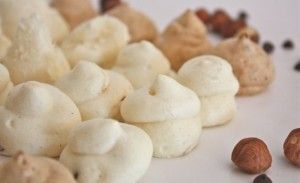 Don't know about your family, but in mine, those cute little white puffy merengues always ended up on the cookie table at Christmas.  They're so darn tasty I'd always down a whole bunch of them and end up with a tummy ache J  Here's a recipe for those merengues made with egg whites, honey, salt and water with 3 flavor variations: Vanilla Coconut, Chocolate Chip and Chocolate Hazelnut.  You could also do vanilla-peppermint, lemon, orange or any other natural 'extract' you're able to find!
8 )      Sweet Potato Brownies by PaleOMG.com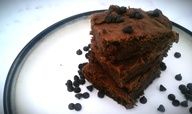 Who woulda thought you could make brownies with sweet potatoes!  Well, you can, and they taste really good!   This recipe uses one sweet potato, eggs, oil (she uses coconut oil, but you can substitute the oil of your choice), honey, chocolate chips, coconut flour, cocoa, vanilla and cinnamon.
9)      Chocolate Covered Marzipan by ThePaleoMom.com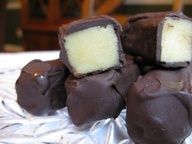 Ever seen the little candy fruits made with almond paste that show up in gourmet stores around Christmas?  Those are made of marzipan or almond paste.  The almond paste that you can buy in the grocery store is absolutely packed with sugar, but this recipe will help you make your own almond paste to use in baking OR roll it into balls, cover it in chocolate and you've got a ridiculously tasty treat.
10)   Eggnog and Eggnog Macaroons by PaleoParents.com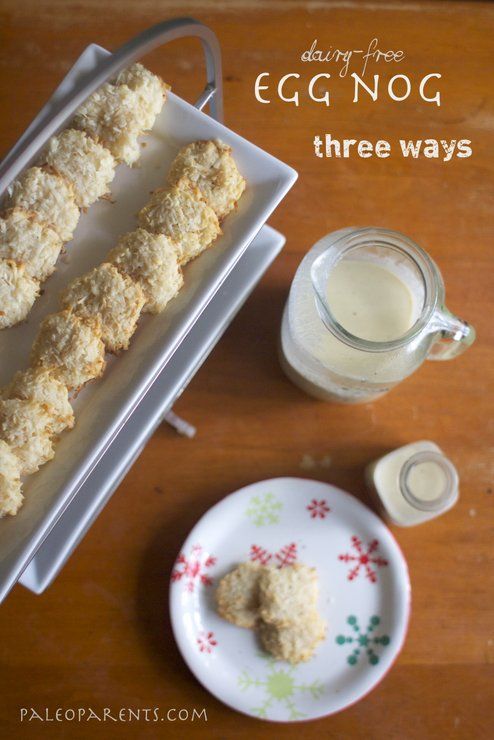 Skip the milk-carton eggnog from the grocery store!  This post actually contains three different recipes for making a more natural eggnog using almond milk, coconut milk, eggs, maple syrup and spices.  As an added bonus, there's also an Eggnog Macaroons recipe.  YUM!
At Athlean-XX for Women, we're all about healthy nutrition because it helps us lose weight and have energy for our tough workouts!  Our nutrition plan recommends combining proteins and slow-burning carbohydrates at every meal and snack to help keep you feeling full.  In fact, the Athlean-XX for Women nutrition plan is anything but a diet – we actually recommend you eat more – 5 – 6 times per day!  This type of diet will help turn your metabolism into a fat burning machine – when combined with our killer 30 minute workouts.  Yes, with Athlean-XX for Women, eat more, exercise shorter but harder and weigh less!  Join us on Team Athlean to start your lifestyle makeover now!
And finally, if you'd like to stay up to date with the AthleanXXforWomen.com blog, then please like us on Facebook, follow us on Twitter and follow us on Pinterest.
P.S.  We are a growing community dedicated to and passionate about realistic fitness and nutrition for REAL women.  If you enjoyed this post please feel free to share on Facebook, Twitter and Pinterest. It would be incredibly appreciated!