Estimated
Est.
Read Time: 5 minutes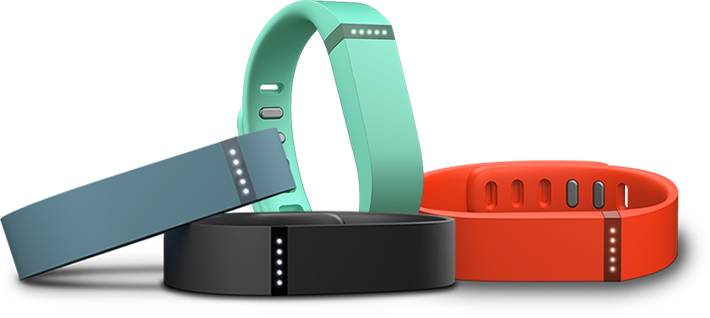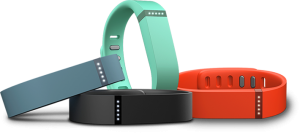 New here?  Like Athlean-XX for Women on Facebook to stay up to date with new posts, great fitness and nutrition articles, motivations and inspirations, fitness challenges, Q&As, giveaways and more!
By now you've probably heard of fitness and life tracking devices like the Jawbone Up, the Fitbit Flex and the Nike+ Fuel Band.  Unless you're the early adopter type, you might have been thinking about getting one for a while, but just haven't bit the bullet yet.
If you haven't heard of these, they are small bracelet like devices that are able to help you measure and record activity, steps walked, calorie burn, nutrition data and even sleep data.  Many of them allow you to set goals and help you reach them with reminders and incentives.  Some devices must be used with a smartphone and app while others can be used with a smartphone OR a computer.
Let's take a look at some of the things these devices CAN and CAN'T do.
Activity Tracking
All of these devices have the ability to track steps walked like any pedometer would.  In addition to steps they can track calories burned and distance walked.  For other activities like strength training and sports their tracking ability is somewhat more limited.  Calories burned is tracked according to your specific weight, height and gender.
The Nike+ Fuelband can track several common activities including running, walking, basketball, dancing and more.  It is somewhat more limited for activities like yoga and weightlifting, and it doesn't allow you to manually add exercises like the other two trackers do. The Fitbit Flex and the Jawbone Up allow you to manually log activities, but some activities may not be found in their databases, and you may end up needing to choose a different activity with a similar calorie count.
All three devices help you stay motivated to be active throughout the day.  The Nike+ Fuelband and the Fitbit Flex allow you to set goals, and both have visual cues right on the bracelet to let you know how close you are to meeting your goal (progress lights on the Fitbit and an actual display on the Nike+ Fuelband). The Fitbit also motivates you with badges and alerts when you've met your goals.  The Jawbone Up has a vibrating feature you can set to remind you to move when you've been inactive for too long.
Nutrition and Weight Tracking
The Nike+ FuelBand doesn't allow for nutrition tracking at all, but Fitbit Flex and Jawbone Up both allow you to manually log foods eaten into their app or website to keep track of nutrition goals.  The Jawbone Up even has a barcode scanner that allows you to scan packaged foods to automatically get their calorie counts.  The Fitbit allows you to group several foods together into a single meal whereas the Jawbone Up requires you to enter them separately.
In terms of weight tracking, the Fitbit Flex allows you to manually log your weight.  The Nike+ Fuelband doesn't currently allow for any type of weight tracking.  The Jawbone Up doesn't allow you to track weight unless you also have purchased a Withings wireless scale.
Sleep Tracking
Both the Fitbit Flex and the Jawbone Up have special sleep tracking features that the Nike+ FuelBand lacks.  Both Flex and Up have automatic sleep tracking that allow you to see how long and how well you sleep, telling you how many hours you slept, how many times you woke up and when you were rustling.  They both have the ability to wake you up with a silent vibrating alarm that won't bug your partner.
Jawbone Up has a bit more robust sleep tracking capability. It distinguishes between light sleep and deep sleep and allows you to set a special alarm to wake you up when you're at the right moment in your sleep cycle.  It also allows you to set a power nap alarm, making it possible for you to take naps of an ideal length.
Additional Features with the Jawbone Up and Fitbit Flex
The Jawbone Up allows you to track your moods, which can be helpful if you're interested in a getting a holistic view of how nutrition, exercise and sleep affect how you feel energy-wise.  To that tune, it also has an "insight engine" which its website says "discovers hidden connections in the way you live to deliver powerful insights."  It analyzes your data and comes up with suggestions for small changes in your daily habits that can help improve your lifestyle.
The Fitbit app and website interface allow you to track additional data in a journal, including mood and other health factors, weight, body measurements, heart rate, blood pressure and glucose.  Unlike the Jawbone Up the mood data isn't connected to the rest of the data it collects to offer insights.
Cost and Compatibility
The Fitbit Flex is the least expensive of the bunch at $99.  The Jawbone Up is $129 while the Nike+ Fuelband is $149. Currently the Nike Fuelband is only compatible with Apple mobile devices.  The Jawbone Up works with Apple devices and has recently added a number of Android devices with more on the way.  The Fitbit Flex is compatible with Apple iPhone, iPad and and iPod Touch, as well as a few select Android devices.  If you're not a smartphone user, Fitbit Flex has the added benefit of being able to psych directly to your computer.
I hope this article will help you determine whether a fitness and life tracker device might be helpful to you and which one best fits your needs.  Do you already own one of these devices?  Share your experience with us in the comments below!