Estimated
Est.
Read Time: 4 minutes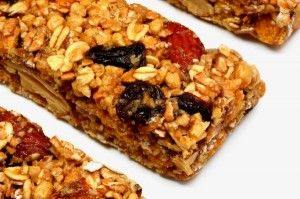 New here?  Like Athlean-XX for Women on Facebook to stay up to date with new posts, great fitness and nutrition articles, motivations and inspirations, fitness challenges, Q&As, giveaways and more!
We all love protein and granola bars because they're so convenient!  They can travel with you anywhere and give you the protein and carb boost you need pre or post workout or for any snack.  However, most of the grocery store brands contain more calories or sugar than we might wish.  Some also contain certain chemicals and additives that just don't have a place in our healthy diet  In fact, a lot of protein and granola bars are more like candy bars than protein bars.
To give you some examples, Clif Bars can have up to 43g of carbs, nearly 300 calories and 10 grams of fat.  Luna Bars, while lower in calories at around 180 per bar, still contain up to 27g of carbs and up to 8 grams of fat.
It is possible to make your own super healthy protein and granola bars at home.  The beauty of this is that we can make them according to 'clean eating' standards.  We have total control over the ingredients which means we can avoid chemicals and substitute our sweetener of choice.  This is not only desirable for our own healthy diets, but for our kids too!
Below are 8 great protein and granola bar recipes.  None of them contain corn syrup, and all can be adapted to be sugar free.  Some are 100% gluten free and there's even one grain free recipe.  There are also a few simple no bake recipes.  Give these recipes a try and you'll find you won't have to give up on your favorite convenience food – the almighty bar!
1) Peanut Butter and Jelly Protein Bars by DashingDish.com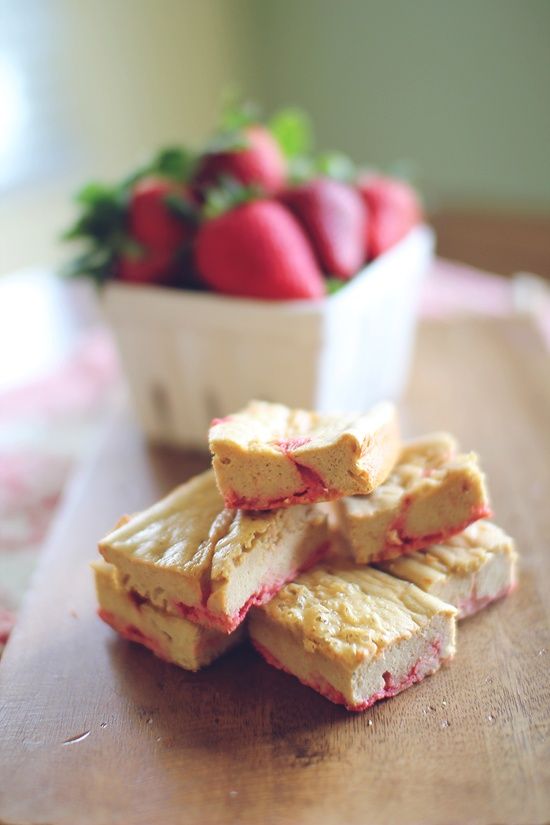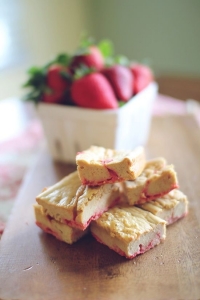 These awesome protein bars are gluten free and sugar free and have surprisingly few calories, just 53 calories per bar!  This blogger sweetened her bars with applesauce and stevia and included both peanut butter and protein powder for extra protein!
2) Rich Chocolate Protein Bars by Muffin-Topless.com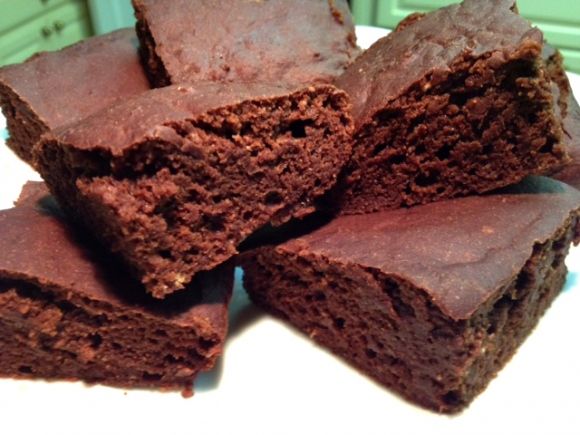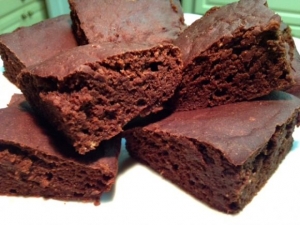 Muffin Topless's protein bars are sugar-free and all natural.  She uses oat flower, casein protein  powder, unsweetened cocoa and sweetens with applesauce and stevia.  Her fitness transformation is incredible, too.  Her blog is definitely worth a look!
3) Peanut Butter Protein Bars by PBFingers.com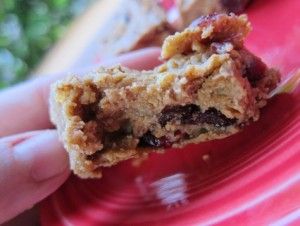 A woman after my own heart, this blogger's recipes all include peanut butter!  Definitely my favorite vegetable protein source!  She does use some brown sugar in this recipe, but you could skip it and sweeten with stevia.
4. No Bake Nutritious Protein Bars by PureMamas.com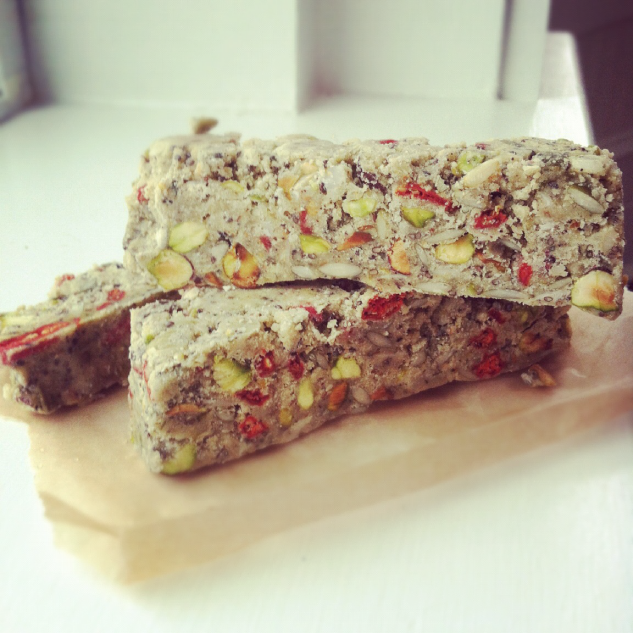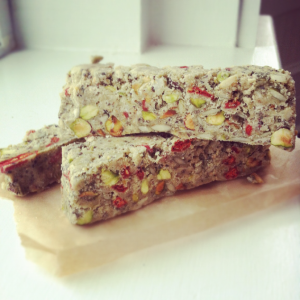 These bars are full of healthy seeds and superfoods including chia seeds, pumpkin seeds, goji berries, and hemp seeds.  High in protein and low in sugar, these bars are the perfect pre or post workout energy source!
5. Grain-Free Dark Chocolate Peanut Butter "Granola" Bars by AgainstAllGrain.com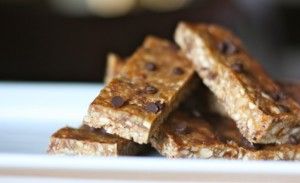 All of this blogger's recipes are completely grain, lactose and sugar free!  This 'granola' bar recipe is also perfect for those with celiac disease or gluten intolerance, as well as any other type of grain intolerance.
6) Homemade Chewy Granola Bars by HeavenlyHomemakers.com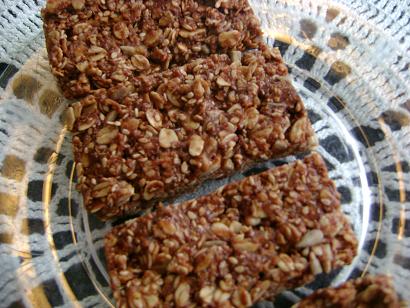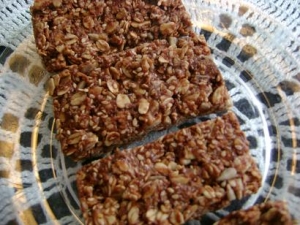 These bars are honey sweetened and can be customized with whatever additions you like including sesame seeds, coconut flakes, sunflower seeds, or dried fruit.
7) Frosty No-Bake Granola Bars by FoodDoodles.com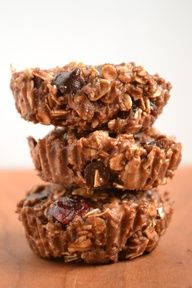 Made with overripe bananas and sweetened with maple syrup, these granola bars will also satisfy your chocolate cravings – they include both cocoa powder and semi-sweet chocolate chips.
8) Low Fat Granola Bars with Bananas, Cranberries & Pecans by CookinCanuck.com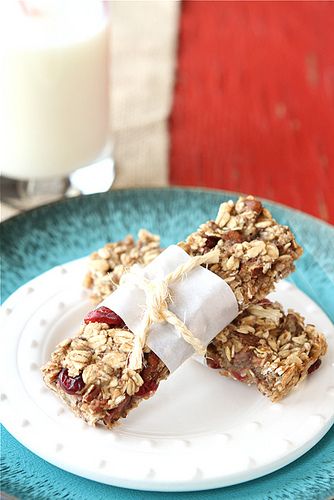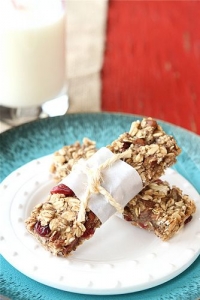 These all natural granola bars are sweetened with applesauce and ripe bananas and include cinnamon and nutmeg for extra kick!
At Athlean-XX for Women, we're all about healthy nutrition because it helps us lose weight and have energy for our tough workouts!  Our nutrition plan recommends combining proteins and slow-burning carbohydrates at every meal and snack to help keep you feeling full.  In fact, the Athlean-XX for Women nutrition plan is anything but a diet – we actually recommend you eat more – 5 – 6 times per day!  This type of diet will help turn your metabolism into a fat burning machine – when combined with our killer 30 minute workouts.  Yes, with Athlean-XX for Women, eat more, exercise shorter but harder and weigh less!  Join us on Team Athlean to start your lifestyle makeover now!
And finally, if you'd like to stay up to date with the AthleanXXforWomen.com blog, then please like us on Facebook, follow us on Twitter and follow us on Pinterest.
P.S.  We are a growing community dedicated to and passionate about realistic fitness and nutrition for REAL women.  If you enjoyed this post please feel free to share on Facebook, Twitter and Pinterest. It would be incredibly appreciated