Estimated
Est.
Read Time: 4 minutes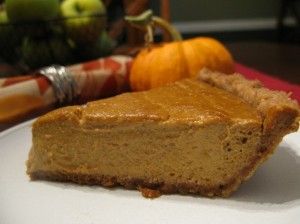 New here?  Like Athlean-XX for Women on Facebook to stay up to date with new posts, great fitness and nutrition articles, motivations and inspirations, fitness challenges, Q&As, giveaways and more!
For those of us charged with doing ANY cooking this Thanksgiving – whether you're taking a dish over to someone else's place or hosting turkey day in your own home – we wanted to provide you with some healthy, clean eating alternatives to traditional Thanksgiving dishes.
Most people's idea of Thanksgiving involves overeating and on this one day of the year, we may be tempted to eat double or triple the calories we usually do.  However, Thanksgiving IS the biggest eating holiday of the year, and even if you're paying attention to your diet, you should still be able to enjoy it. It IS possible to make a number of tasty casseroles, dishes and desserts a little healthier by playing around with ingredients.
Below are some healthy side-dishes and desserts to accompany your Thanksgiving turkey!  As usual, all of the recipes are gluten and refined grain free and free of refined sugar.  Some recipes are totally grain free, and most are dairy free (or can be made that way) and vegetarian/vegan.  Eat up!
Quinoa, Pumpkin and Cranberry Stuffing by WithStyleAndGraceBlog.com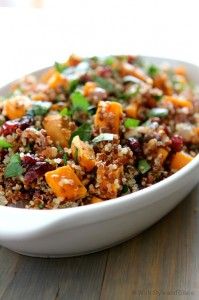 This healthy, tasty quinoa stuffing combines three other favorite Thanksgiving flavors – cranberry, pumpkin and pecan.  Flavored with onion, garlic and cumin, you won't mind not eating the bread-based stuffing that's usually on the Thanksgiving table.
Click Here for Full Recipe
Clean Green Bean Casserole by Detoxinista.com
Yep, that's right!  This casserole will give you the flavor and texture of a traditional Thanksgiving green bean casserole without the Campbell's Cream of Mushroom soup or the Ritz crackers.  This healthy recipe is vegan, dairy free, gluten free and grain free, but still incorporates a creamy and crunchy texture.  Dig in!
Sweet Potato Casserole by DeliciouslyOrganic.net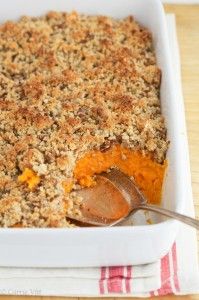 Avoid the marshmallows and loads of brown sugar with this tasty, healthy sweet potato casserole.  Tastes so good that your guests won't notice it's healthy!  This recipe as also totally gluten free.
Cranberry Waldorf Salad  by TheClothesMakeTheGirl.com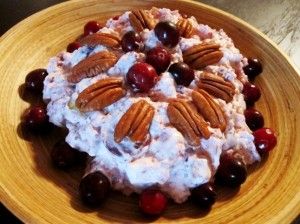 You know that tempting marshmallowy, fruity salad that always shows up on the Thanksgiving table?  Here's a great way to make it equally as sweet and tasty with no sugar at all!
Homemade Cranberry Sauce by MommyPotamus.com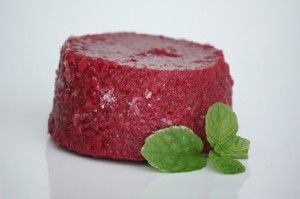 Deep down, all of us secretly love that canned cranberry sauce that shows up on supermarket shelves around this time of year.  Well, here's a healthier way to enjoy cranberry sauce by making it at home- honey sweetened instead of all that sugar!
Paleo Pumpkin Pie by ThePaleoMom.com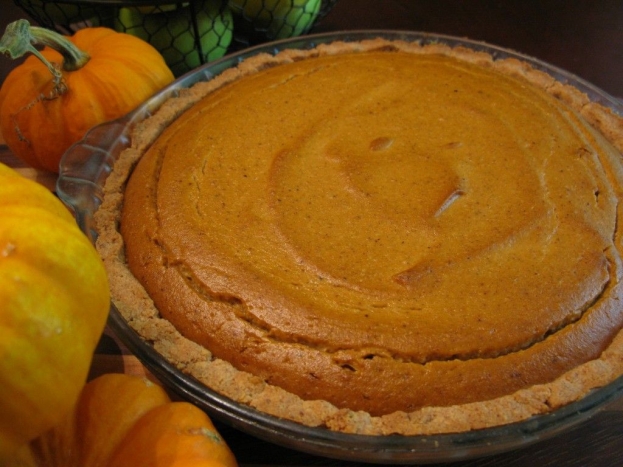 This amazing pumpkin pie is made with no grains or dairy at all – the crust is made of almond flour and a single egg white.  For the filling, she sweetens and flavors the pumpkin puree with honey and maple syrup, ginger, allspice, nutmeg, cloves and cardamom.  Yum!
For more pumpkin soups, salads and desserts, check out my Clean Eating Pumpkin Recipes for Fall blog post.
Caramel Pecan Bars by PaleOMG.com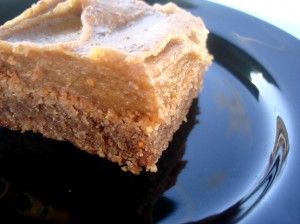 Love pecan pie but determined to avoid the refined white flour and loads of corn syrup?  This clean eating recipe will give you the flavor you want using whole foods and natural sweeteners.  This recipe is also gluten free and dairy free!
If you're not the one in control of the Thanksgiving menu this year, there are still some ways to keep it healthy and minimize the high-calorie damage.  Check out my Athlean-XX Thanksgiving Survival Guide for the 5 best and 5 worst Thanksgiving foods.
At Athlean-XX for Women, we're all about healthy nutrition because it helps us lose weight and have energy for our tough workouts!  Our nutrition plan recommends combining proteins and slow-burning carbohydrates at every meal and snack to help keep you feeling full.  In fact, the Athlean-XX for Women nutrition plan is anything but a diet – we actually recommend you eat more – 5 – 6 times per day!  This type of diet will help turn your metabolism into a fat burning machine – when combined with our killer 30 minute workouts.  Yes, with Athlean-XX for Women, eat more, exercise shorter but harder and weigh less!  Join us on Team Athlean to start your lifestyle makeover now!
And finally, if you'd like to stay up to date with the AthleanXXforWomen.com blog, then please like us on Facebook, follow us on Twitter and follow us on Pinterest.
P.S.  We are a growing community dedicated to and passionate about realistic fitness and nutrition for REAL women.  If you enjoyed this post please feel free to share on Facebook, Twitter and Pinterest. It would be incredibly appreciated!