Estimated
Est.
Read Time: 1 minute
I got an email from Coach the other day and guess what they say is the hottest new color for Spring?  Coach says it's mint.  We think it's purple!  After seeing Coach's new Spring collection, you might be tempted to head out to the department store to grab one for yourself.  After all, you've worked hard this year…you deserve it!
Well, we think you deserve something WAY better, something precious that will always be in style.  We're talking about a LIFESTYLE MAKEOVER, a lean athletic body, and an amazing fitness and nutrition plan that you can use for life!
A friend once told me that a new handbag is an 'investment.'  But isn't an investment something that's useful beyond a short lifespan and that continues to give returns over time?  I'm pretty sure a handbag doesn't increase in value over time….and they certainly go out of style quick.  But the Athlean-XX for Women fitness and nutrition program IS a great investment.  You can use it for a whole lifetime and reap the valuable returns of an increasingly toned athletic body as the years go on!
Let's do a little side-by-side comparison between these two investments: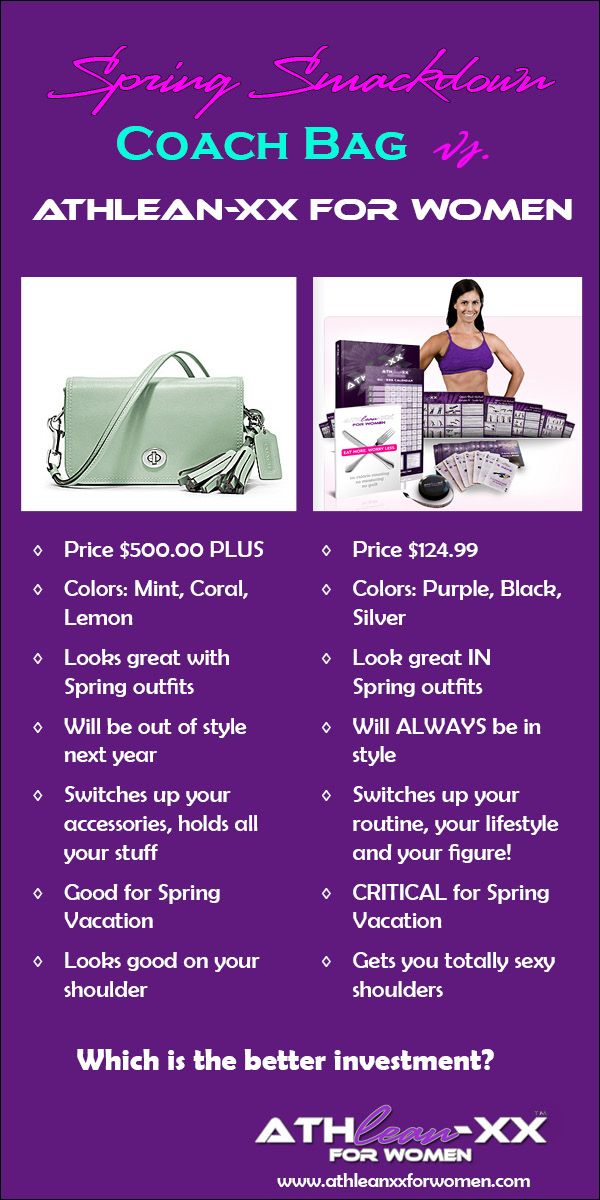 Ready to make a great investment in yourself?  Join us NOW on Team Athlean!