Estimated
Est.
Read Time: 6 minutes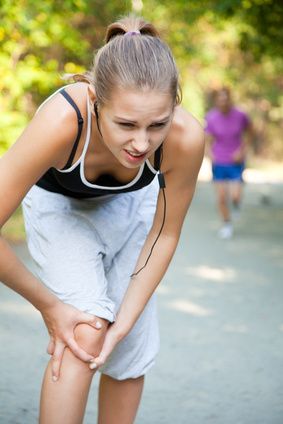 New here?  Like Athlean-XX for Women on Facebook to stay up to date with new posts, great fitness and nutrition articles, motivations and inspirations, fitness challenges, Q&As, giveaways and more!
Most of us have experienced it.  You start out your new fitness routine with incredible energy!  For the first month, you are pushing your body to the limits and challenging yourself every day.  You can feel yourself getting stronger.  Your clothes are fitting better.  The needle on the scale has begun to move.  You feel pumped.  You feel elated!  You've got a great routine going – one that works for you.  Then…. somehow you manage to injure yourself.
I'm not talking about pulling a muscle.  What I'm talking about is an injury that will take a little while to heal.  Maybe a leg fracture, or a torn ligament in your shoulder.  Or perhaps it's chronic knee pain.  Or maybe you throw out your back and the pain goes on for more than a week – or even more than a month.
This injury affects your new fitness routine.  It REALLY affects it.  When you have a limb or a back that's not working properly, it becomes more difficult to strength train.  A lower body injury might make most cardio impossible.
This situation can cause our motivation and enthusiasm to take a total nose-dive.  In some cases it can cause downright depression.   Ultimately this setback could result in a return to previous habits or giving up on our fitness goals.
But, if we so choose, an injury can actually be a great exercise in perseverance.  We can use the opportunity to reinforce our fitness goals.  If we can find ways to get through the injury without abandoning our goals, our lifestyle change will have greater sticking power over the long haul.
What are some ways that we can avoid an injury getting us down?  What's the best way for us to talk ourselves through this hardship, and come out stronger – emotionally and physically – on the other side?  Here are 5 steps to coping with an injury and preventing it becoming a setback for you:
1) Baby the Injury – Continuing to do physical activities that cause discomfort will not only delay the healing of your injury, but can also cause further injury to occur.  Injury is not a situation to push through with a 'no pain, no gain' attitude.  Instead, be steadfast about treating your body and your injury the right way.  Until you can speak to a health professional, rest up.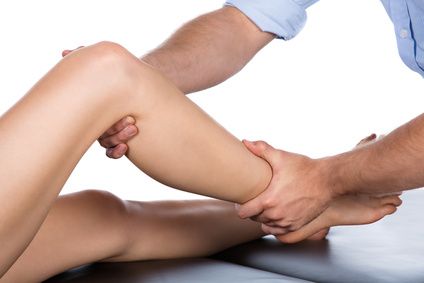 2) Talk to a Sports Medicine Doctor and a PT – There are plenty of ways to continue exercising without exacerbating your injury, and there are also ways you can self-treat an injury that will help you to recover more quickly.  Sports medicine docs and physical therapists are experts in muscles, joints, tendons and ligaments and how they work and move inside your body.  They'll show you how to care for your injury and will teach you gentle exercises to strengthen your injured body part.  Best of all, these practitioners are great partners in helping you stay active while you're healing.  They believe in physical activity and having a healthy fitness regimen, so they'll definitely work with you to help you figure out what is the right amount and type of exercise for you while you're caring for your injury.
3) Prepare a Routine with Modifications – Talk to your sports medicine doctor or your PT to create an adapted fitness routine with modifications for your injury.  Write it down!  Share with them your previous routine and which movements are painful.  They'll let you know if you need to lay off of certain movements for a while, or may be able to help you adapt your exercises to not cause further damage to your injury.
4) Reassess Priorities and Make Adjustments to Goals – You had some big goals when you started your fitness plan, and now is the right time to reassess them and make adjustments.  Be realistic about your abilities and stick with your doctor's recommendations.  If your previous goals were something like "workout 30 minutes a day 6 times per week" or "lose 2 lbs per week," change your goals to reflect your current situation, and refocus them on taking care of your body.  Some good examples of new fitness and health goals might be:
Fitness:  "I'll continue with my adapted fitness routine 6 days per week."
Nutrition: "I will stick with my current nutrition plan during the 6 weeks of healing my injury."
Injury Care: "I will ice or massage my injury after each workout, or X times per day."
Therapeutic: "I will do my Physical Therapist's prescribed exercises every day."
Emotional: "I will keep myself motivated during the 6 weeks of healing my injury."
Be sure to write down your new fitness goals and put them in a place where you can see them regularly.  Writing them down makes them real and makes you more likely to stick with them!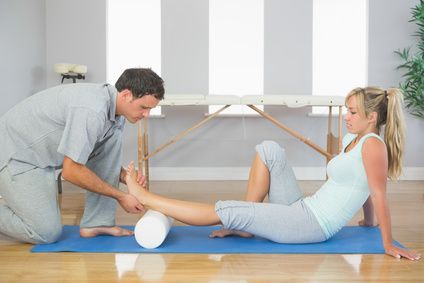 5) Stay Positive – As in any illness, staying positive is key to healing.  When injured, focus on what you CAN do, and adapt your goals to it.  If you have an upper body injury, consider focusing your fitness goals on the low body or vice versa.  Remind yourself that staying positive and not veering from your overall goal of improving your fitness and health is a GREAT way to improve your perseverance and resolve.
Remember – if you can make it through this injury without giving up on your goals, you will be more likely to make it through other situations without abandoning them – like vacations, holiday time, illness, or difficulties at work or home.   In fact, this is what it really means to make a LIFESTYLE CHANGE – to stick with it no matter what your situation.
Overall, the most important requiring for a lasting LIFESTYLE CHANGE is flexibility.  It's important to choose a flexible nutrition and fitness plan, and be flexible with yourself so that you can adapt to life's never-ending series of changes.  We designed our Athlean-XX for Women nutrition and fitness plan to have built-in flexibility from the get-go.  The fitness program can be done at home OR at the gym.  For the nutrition portion of the program, you can follow our 12 weeks of set meals, pick and choose the ones you like, or make up your own meals based on our lists of recommended foods!
Don't forget that at Athlean-XX for Women, we're here to support you.  While we recommend that you speak to a doctor about your injury and follow his or her recommendations, we are available to answer your questions about the program on our Facebook Community!
And finally, if you'd like to stay up to date with the AthleanXXforWomen.com blog, then please like us on Facebook, follow us on Twitter and follow us on Pinterest.
P.S.  We are a growing community dedicated to and passionate about realistic fitness and nutrition for REAL women.  If you enjoyed this post please feel free to share on Facebook, Twitter and Pinterest. It would be incredibly appreciated