Estimated
Est.
Read Time: 1 minute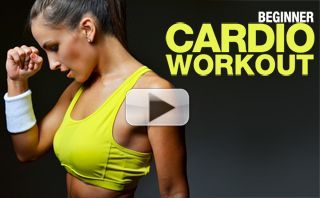 This beginner cardio workout for women is low impact and will not only help burn fat but also build strength.  Many beginner cardio routines have slow walking movements, but this one contains four different beginner exercises that will also help build a foundation of strength.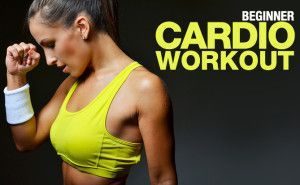 You can make this cardio workout for women as long or as short as you want.  Each of the beginner cardio exercises is done for a 30 second interval.  Try to take as little rest as possible as you switch from one cardio exercise to the next.  Then repeat the beginner cardio work out as many times as you can.
As you get stronger and build up more cardio resistance, you can also start to do each of the beginner cardio exercises for 45 seconds or 1 minute at a time before switching to the next.  In addition to the fat burning power of these exercises, you'll also build strength in the legs, core and arms.
Try the 4 exercises in this beginning cardio workout for women, and remember to keep water close by:
1)      Squat and Tap
2)      Mountain Climbers
3)      Plie Squat Jumping Jacks
4)      Knee To Elbow Planks
For more beginner workouts that combine cardio with strength, subscribe to our Youtube channel https://www.youtube.com/user/womensworkouts
Watch the YouTube version of this article