Estimated Read Time: 5 minutes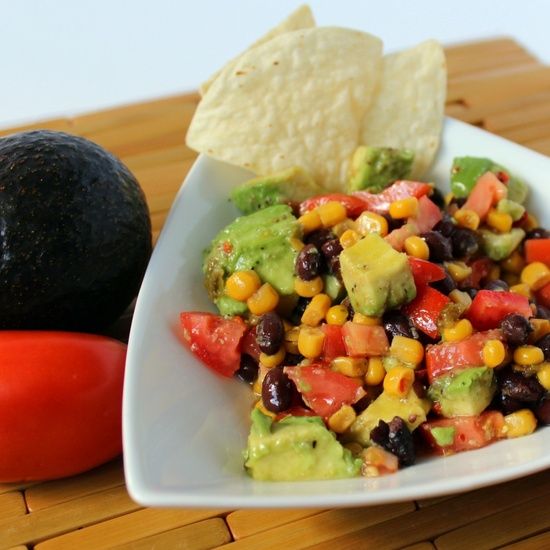 New here?  Like Athlean-XX for Women on Facebook to stay up to date with new posts, great fitness and nutrition articles, motivations and inspirations, fitness challenges, Q&As, giveaways and more!
Its smooth, buttery flavor might make avocado taste like a forbidden food, but it definitely deserves its place in your healthy diet!  While you might be tempted to banish avocado from your plate due to its high fat and calorie content, think again!  Research shows that avocado actually helps you LOSE WEIGHT!
The mono-unsaturated fats in avocado help speed up your metabolism.  They also help lower bad cholesterol, raise good cholesterol and are packed with nutrients including potassium, vitamin E, vitamin C, B-vitamins, magnesium, folate and omega 3 fatty acids.
There are tons of ways to use avocado beyond just throwing it on your salad.  Here are 10 awesome avocado recipes to get you started eating more of this healthy weight loss food!
Mango Avocado Smoothie by CaramelPotatoes.com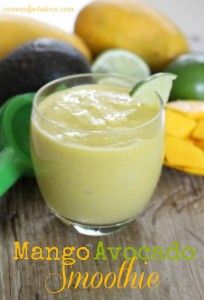 This sweet smoothie will guarantee a happy start to your day, and you'll stay satisfied until lunch time!  All it takes is some coconut milk, mango, avocado, lime juice, honey and a little ice!
Avocado Scones by FamilyFreshCooking.com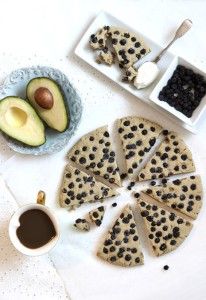 Drink your morning smoothie alongside one of these incredible vegan, gluten-free scones.  The recipe is made with brown rice flour, oat flour, avocado, coconut milk, maple syrup and dried blueberries.  A little salt, baking soda and stevia (optional) help these scones bake up nicely.
Chilled Basil Avocado Gazpacho by ManifestVegan.com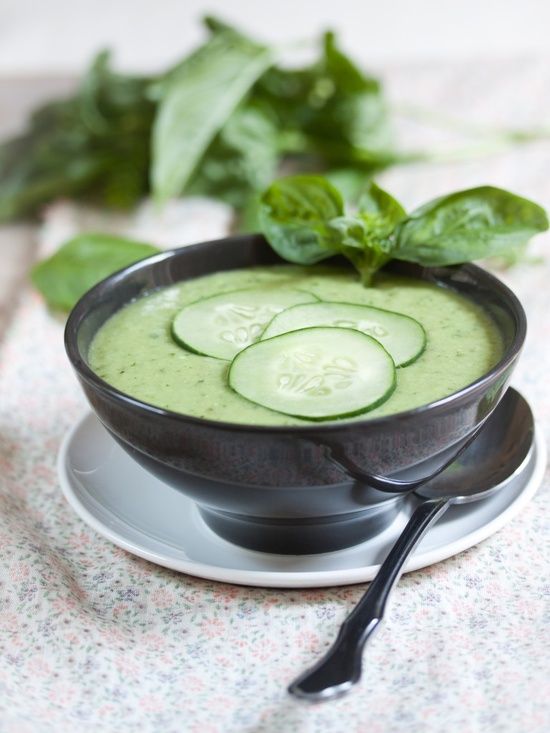 This fresh, creamy soup will cool you off on a warm day!  It's made with avocado, cucumber, basil, garlic, scallions and a bit of lime juice.  All of the ingredients should be well chilled before beginning and the gazpacho should also be served cold.  Yum!
Beets, Avocado & Grapefruit Salad by CamilleStyles.com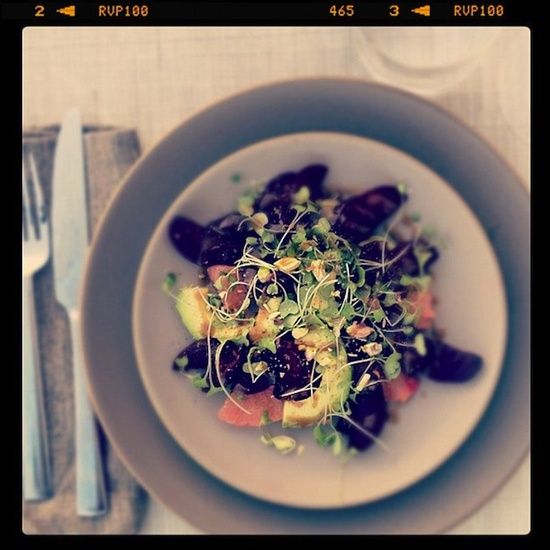 I'm always searching for unique new salad recipes that combine unexpected flavors and ingredients.  This salad definitely fits the bill!  It's made with beets, avocado, grapefruit, pistachios and greens.  The dressing is olive oil, balsamic vinegar and sea salt.  You'll love the variety of flavors and textures in this salad!
Avocado Chicken Salad by TheFitCookie.com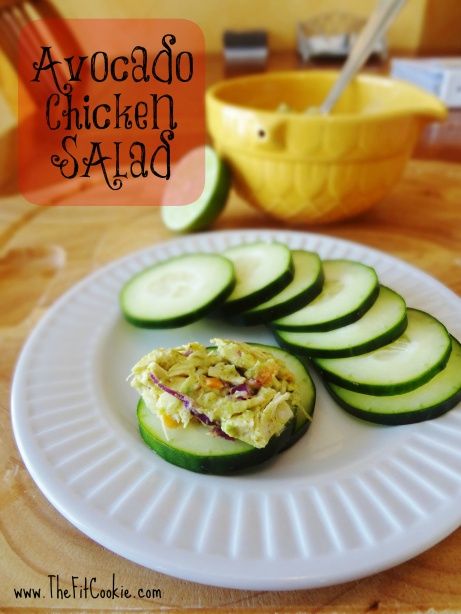 This is a great lunch for a weekend day or to make in advance and take with you to work.  It's made with avocado, cooked chicken breast, veggies of your choice, mustard, garlic powder and lime juice.  Simple, tasty and healthy!
Avocado Fries by BettyRawker.com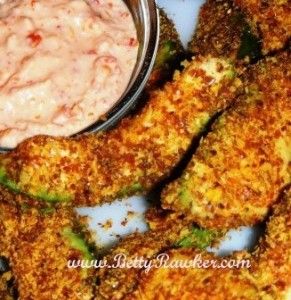 This is the perfect recipe for those moments when you're craving French fries but would rather keep it healthy! Just coat the avocado slices in a mixture of flax seed, yeast flakes, sea salt, cayenne pepper and black pepper and dehydrate in your food dehydrator!  If you don't have one, you can still eat these raw!
Click Here for Full Recipe
Black Bean and Avocado Dip by RachelCooks.com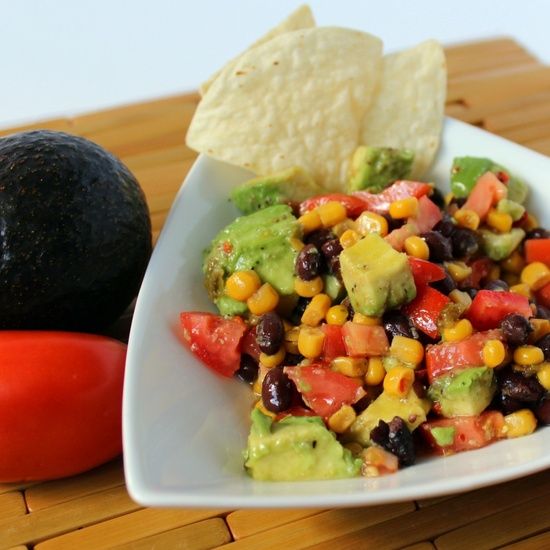 Easy to throw together before guests arrive, this healthy dip with Mexican flair makes the perfect hors d'oeuvre with some corn chips or even on top of raw zucchini rounds.  Made with black beans, corn, roma tomatoes, avocados, some vinegar, spices and the oil of your choice.
Grilled Salmon with Avocado Salsa by Laylita.com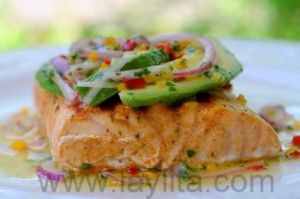 Incredibly healthy and incredibly tasty, your whole family will enjoy this meal.  It's also a great recipe for entertaining.  The grilled salmon is flavored with olive oil, salt, coriander, cumin, paprika, onion powder and pepper.  Make the avocado salsa using avocado, red onion, hot peppers, lime, olive oil and salt.  Super flavorful!
Key Lime Pie Made with Avocado by RunHardEatClean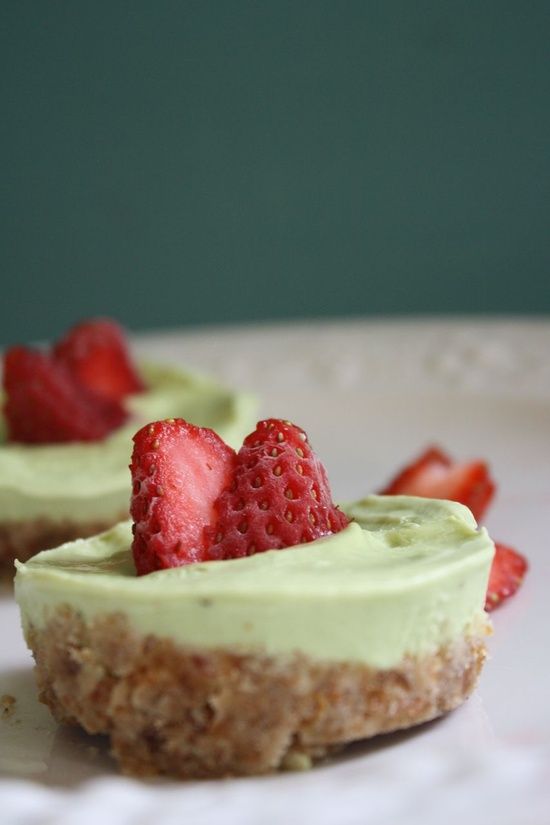 Who'd have thought you could make amazing creamy dairy free and gluten free desserts using avocado?  There are actually tons of these dessert recipes out there, and this one is amazing.  The crust is made with almond pulp, dates, salt and cayenne pepper (the recipe's author likes a little spice with her sweet). The key lime filling is made of avocados, lime juice, coconut oil and raw honey.  These are made either in a muffin tin or in custard dishes, so they make cute little one-person pie servings!
Dark Chocolate and Orange Avocado Pudding by Eat4GoodLife.com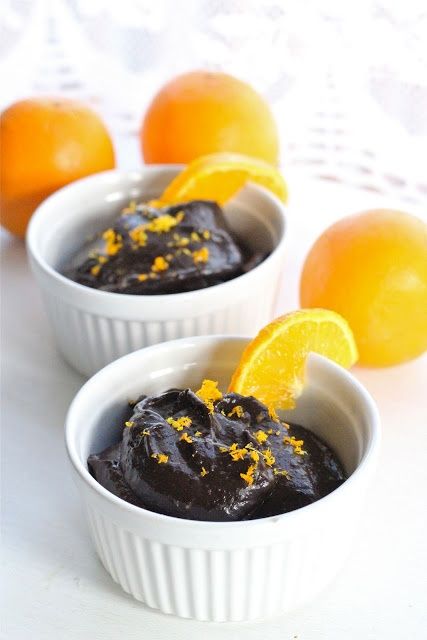 Yes, I've saved the best for last.  This recipe is so creamy that it's difficult to believe it's dairy free!  You can make this pudding using just a few ingredients: avocado, honey, dark cocoa powder, orange zest and orange juice.  If you'd like to increase the orange flavor, add in a little triple sec or Cointreau or some real orange extract.  Just food process and refrigerate.  Yum!!
At Athlean-XX for Women, we're all about healthy nutrition because it helps us lose weight and have energy for our tough workouts!  Our nutrition plan recommends combining proteins and slow-burning carbohydrates at every meal and snack to help keep you feeling full.  In fact, the Athlean-XX for Women nutrition plan is anything but a diet – we actually recommend you eat more – 5 – 6 times per day!  This type of diet will help turn your metabolism into a fat burning machine – when combined with our killer 30 minute workouts.  Yes, with Athlean-XX for Women, eat more, exercise shorter but harder and weigh less!  Join us on Team Athlean to start your lifestyle makeover now!
And finally, if you'd like to stay up to date with the AthleanXXforWomen.com blog, then please like us on Facebook, follow us on Twitter and follow us on Pinterest.
P.S.  We are a growing community dedicated to and passionate about realistic fitness and nutrition for REAL women.  If you enjoyed this post please feel free to share on Facebook, Twitter and Pinterest. It would be incredibly appreciated!