Estimated
Est.
Read Time: 5 minutes
Dark Chocolate and Orange Avocado Pudding by Eat4GoodLife.com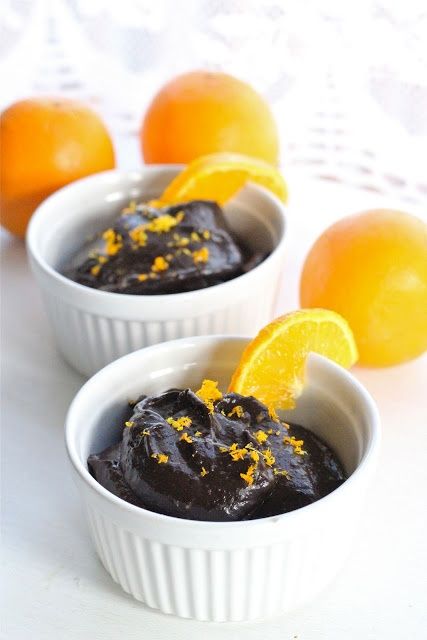 Yes, I've saved the best for last.  This recipe is so creamy that it's difficult to believe it's dairy free!  You can make this pudding using just a few ingredients: avocado, honey, dark cocoa powder, orange zest and orange juice.  If you'd like to increase the orange flavor, add in a little triple sec or Cointreau or some real orange extract.  Just food process and refrigerate.  Yum!!
At Athlean-XX for Women, we're all about healthy nutrition because it helps us lose weight and have energy for our tough workouts!  Our nutrition plan recommends combining proteins and slow-burning carbohydrates at every meal and snack to help keep you feeling full.  In fact, the Athlean-XX for Women nutrition plan is anything but a diet – we actually recommend you eat more – 5 – 6 times per day!  This type of diet will help turn your metabolism into a fat burning machine – when combined with our killer 30 minute workouts.  Yes, with Athlean-XX for Women, eat more, exercise shorter but harder and weigh less!  Join us on Team Athlean to start your lifestyle makeover now!
And finally, if you'd like to stay up to date with the AthleanXXforWomen.com blog, then please like us on Facebook, follow us on Twitter and follow us on Pinterest.
P.S.  We are a growing community dedicated to and passionate about realistic fitness and nutrition for REAL women.  If you enjoyed this post please feel free to share on Facebook, Twitter and Pinterest. It would be incredibly appreciated!
[/vc_column_text][/vc_column][/vc_row]