Estimated
Est.
Read Time: 5 minutes
New here?  Like Athlean-XX for Women on Facebook to stay up to date with new posts, great fitness and nutrition articles, motivations and inspirations, fitness challenges, Q&As, giveaways and more!
Is your dad or husband an active guy?  Or maybe he aspires to be? This Father's Day, get him a gift that will encourage him to take care of himself and bring him closer to his fitness goals.
Most men don't treat themselves to items they view as 'luxury,' either because they're a little stingy or maybe because it simply doesn't occur to them to take care of themselves in this way.  That's where you come in.  This year, surprise Dad or Hubbie with a special treat just for him!
Here are 10 great Father's Day gift ideas for active men:
This is the perfect gift for techie dads who are also into fitness. There are now several 'life tracking' devices on the market that help you track personal data like sleep quality, calories consumed, moods, activity and more.  Two of the most popular life tracking devices are the Jawbone Up that works with iPhone and the Fitbit that works with Android or Apple devices.
If Pop is striving to maintain a healthy diet, grilling is a great way to go.  There's no need to use oils for cooking, so grilling saves a ton of calories.  Since outdoor grilling isn't possible year-round, a George Foreman grill is a perfect alternative.  Just plug it in on the kitchen counter and grill away.  Its special design also eliminates the meat fats as you cook!
I know it may sound cheesy, but guys need to relax and unwind, too.  Many men would never even consider treating themselves to the luxury of a massage or a pedicure.  But they can be great ways to help dad mellow out, either by soothing sore muscles or caring for those battered feet!
If your father or husband work out at home, the TRX system can be an excellent tool to add to the home gym arsenal. He can use it to do exercises that traditional dumbbells and weights don't allow for.  It's also portable, allowing him to take it with him on business or family trips.
5)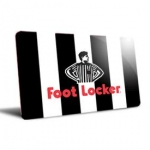 Foot Locker Gift Certificate
If your dad is anything like mine, he may still be wearing his same vintage New Balance sneakers from the 80s for his trips to the gym.  Since you know he's probably too cheap to splurge for new shoes, give the fella a helping hand.  Buy him a Foot Locker Gift Certificate so that he has no choice but to finally get some new kicks!
If your dad or husband work out at the gym, you can help them stay organized and avoid germs with a Sweteez Antimicrobial Towel.  This towel has a special zipper pocket for him to stash his cel phone, locker key, wallet and more.  It's treated with a special silicone coating that inhibits germs including MRSA and staph that are often found at health clubs, and keeps his belongings safe from touching public surfaces.
If your dad loves meat, he'll love a gourmet barbecue sauce kit to help him change up the flavors of his grilling creations. Pig of the Month has a great BBQ sauce sampler with four flavors, or create your own kit by picking three Harry and David gourmet barbecue sauce flavors.
Man crates are gift boxes for guys, and there's something here for every man.  Choose from Carnivore, Survivalist or Athlete, and more. With tons of options, you'll find a perfect Man Crate for your dad.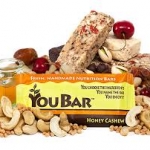 9)      YouBar Customized Nutrition Bars
When you see these you'll want to order yourself a box, too!  If your dad or husband like the portability of nutrition or protein bars for keeping their nutrition goals on track, they'll LOVE being able to customize their own bars with tailor-made ingredients.  YouBar lets you choose bar size, ingredients, protein powder type and sweeteners to make your own flavors and even supplement combinations.  The perfect gift card for any guy who's dedicated to his health.
If dad or husband is serious about getting into shape, Athlean-X is the best scientifically based, most flexible training program on the market.  Created by a physical therapist and personal trainer to many of the best athletes, Athlean-X is committed to delivering the most creative and effective exercises and ensuring good form to prevent injury.  The workouts are delivered online so that you can do them anywhere…at home, at the gym, or on the road.  The nutrition plan is guy-friendly and flexible too.  He'll love that the workouts are different each day, and he'll love the changes he sees in his physique even more!
Make the gift even better and commit to get in shape with your dad or husband.  There is no better time than now to start Athlean-XX for Women! We designed Athlean-XX for Women to be a REALISTIC plan for REAL women.  Our workouts are just 30 minutes per day, but they'll get your heart pumping and get you in shape FAST!  Our diet plan is actually not a diet at all.  We want you to eat more!  Eat healthy foods 5 – 6 times per day, and you'll get your metabolism revved like a well-oiled machine.  We also keep you inspired with our daily blog posts and our active Facebook community.  Join us on Team Athlean – we'll keep help keep you motivated and reach your goals!
And finally, if you'd like to stay up to date with the AthleanXXforWomen.com blog, then please like us on Facebook, follow us on Twitter and follow us on Pinterest.
P.S.  We are a growing community dedicated to and passionate about realistic fitness and nutrition for REAL women.  If you enjoyed this post please feel free to share on Facebook, Twitter and Pinterest. It would be incredibly appreciated!