Estimated
Est.
Read Time: 4 minutes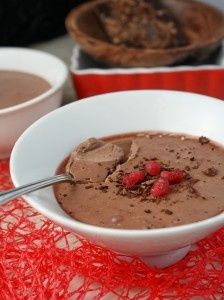 New here?  Like Athlean-XX for Women on Facebook to stay up to date with new posts, great fitness and nutrition articles, motivations and inspirations, fitness challenges, Q&As, giveaways and more!
Could dark chocolate be your secret weapon for weight loss?  It might be!  Dark chocolate as a treat can help support your weight loss efforts in a few ways.  First of all, it's very low on the glycemic index, which means that it won't cause sugar spikes.  Keeping insulin levels steady is very important to weight loss.
Dark chocolate can also be helpful for women who have difficulties with emotional eating or food addiction.  It can help satisfy cravings for both sweet and fatty foods, and contains a feel-good compound called PEA which may also help improve mood. Because of its rich flavor and low level of sugar, it's difficult to eat too much, especially at percentages higher than 80%.
While dark chocolate should definitely still be considered a treat, the reasons above make it a great ally when it comes to weight loss.  It's a friend you can turn to when you're having sweets cravings, and it plays a starring role in lots of great 'healthified' desserts.
So, let's have a look at a few healthy dark chocolate recipes to help you beat sugar cravings, lose the weight, and have fun at the same time!  We'll try to keep them refined sugar free, dairy free and grain free in case you're intolerant.
1)      Dark Chocolate Fudgsicles by FoodDoodles.com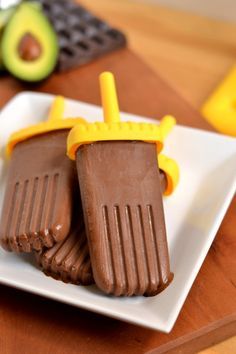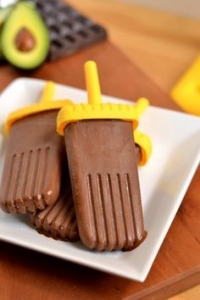 Who doesn't love a fudgsicle on a hot day?  This recipe is actually dairy free and refined sugar free, but the almond milk could be substituted for real milk if you prefer.  The recipe also includes avocados (to make it super creamy, cocoa powder, maple syrup (agave or honey could also work), vanilla, salt and instant coffee.  These are super tasty and great for kiddos too!
2)      Dark Chocolate Almond Butter Cups by MomGonePaleo.com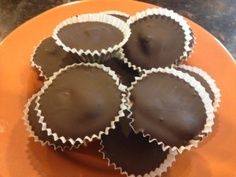 I bet you thought that peanut butter cups were definitely not part of your healthy nutrition plan?  Well, make these clean eating dark chocolate almond butter cups, and you can have your favorite treat back!  All you need to make them is some almond butter (substitute healthy peanut butter if you wish) and dark chocolate…and a little coconut oil is optional.
3)      Dark Chocolate Fudge by DessertsWithBenefits.com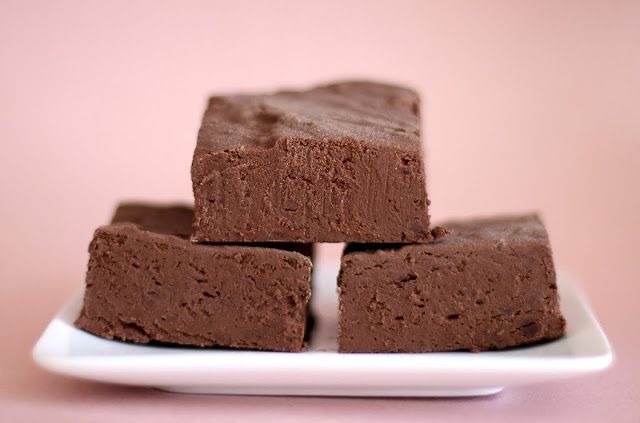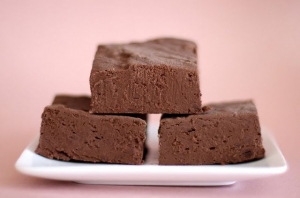 Even though it contains no dairy, this fudge recipe is super creamy and rich.  The recipe author uses coconut milk, xanthan gum, erythritol, soy protein powder and unsweetened chocolate.  The protein powder even makes it a great post-workout treat!
4)      Raw Dark Chocolate Mousse by TessaDomesticDiva.com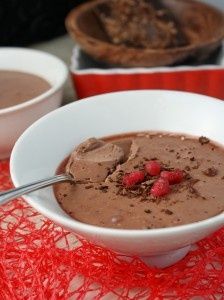 This dark chocolate mousse is to die for!  It's made with cashews, coconut milk, coconut oil, cacao powder, honey, liquid stevia, vanilla and berries of your choice.  The perfect dairy free dessert to make if you're entertaining guests!
5)      Dark Chocolate Cherry Bars by TheHealthyMaven.com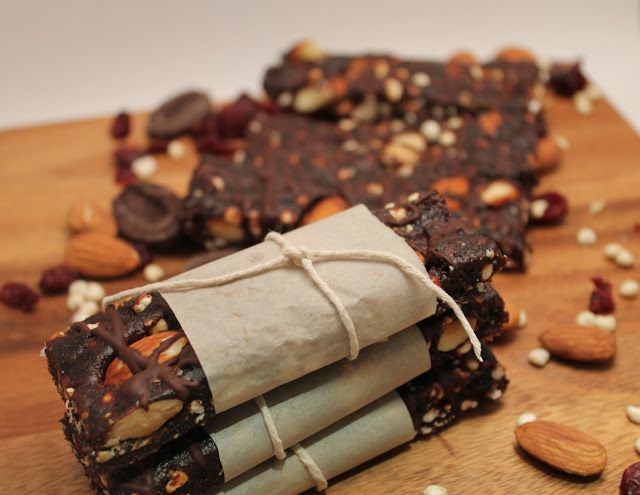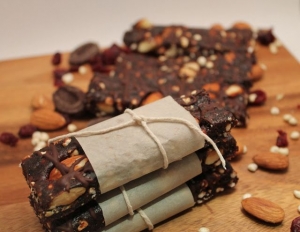 These bars are the perfect take-with-you treat, so they work great as a post-workout snack!  Made with cashews, dried cherries, dates, cacao powder, almonds, puffed millet and dark chocolate!  All natural ingredients and awesome taste!
6)      Superfood Dark Chocolate Truffles by ElizabethRider.com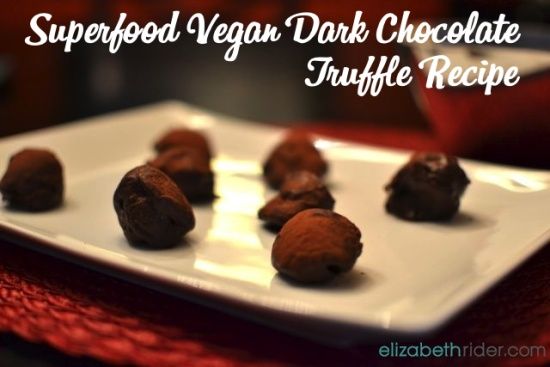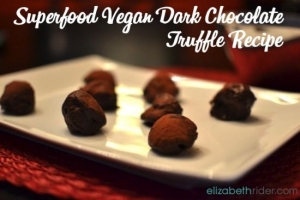 These truffles are beautiful, delicious and super healthy!  Make them with dark chocolate, virgin coconut oil (it's got great metabolism boosting benefits!), raw honey, coffee, vanilla, sea salt, dark cocoa powder and optional chia seeds.
Click Here for Full Recipe
7)      Dark Chocolate Coconut Bites by MultiplyDelicious.com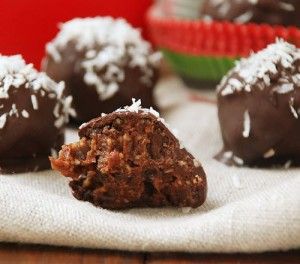 These tasty bites are made with dates, pecans, almond slices, coconut, dark chocolate, vanilla, cinnamon and chocolate chips.  These taste like candy, but with the nuts and fruit, are healthy enough to be considered a snack!
 Are you interested in finding more healthy foods to get hooked on? Our Athlean-XX for Women nutrition plan will help you rediscover how enjoyable healthy eating can be.  Our plan recommends combining proteins and slow-burning carbohydrates at every meal and snack to help keep you feeling full.  In fact, the Athlean-XX for Women nutrition plan is anything but a diet – we actually recommend you eat more – 5 – 6 times per day!  This type of diet will help turn your metabolism into a fat burning machine – when combined with our killer 30 minute workouts.  Yes, with Athlean-XX for Women, eat more, exercise shorter but harder and weigh less!  Join us on Team Athlean to start your lifestyle makeover now!
And finally, if you'd like to stay up to date with the AthleanXXforWomen.com blog, then please like us on Facebook, follow us on Twitter and follow us on Pinterest.
P.S.  We are a growing community dedicated to and passionate about realistic fitness and nutrition for REAL women.  If you enjoyed this post please feel free to share on Facebook, Twitter and Pinterest. It would be incredibly appreciated!