Estimated
Est.
Read Time: 4 minutes
7)      Kale, Quinoa, Black Bean Salad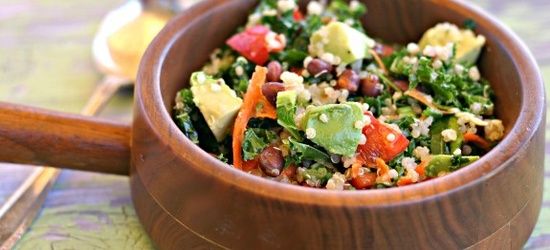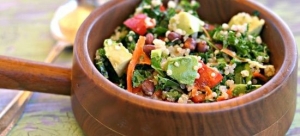 There's no better way to get your dark leafy greens in and have them taste great too!  This dish makes a great lunch for weekends or to make ahead and take to work with you during the week.  It's made with quinoa, kale leaves, black beans, carrot, red pepper, green onions and avocado.  The dressing is made with lemon, coriander, cumin, chili paste, cilantro, honey and olive oil for a sweet and tangy flavor!