Estimated
Est.
Read Time: 7 minutes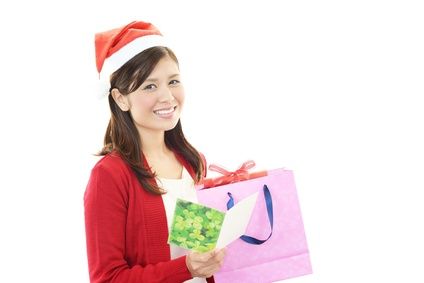 New here?  Like Athlean-XX for Women on Facebook to stay up to date with new posts, great fitness and nutrition articles, motivations and inspirations, fitness challenges, Q&As, giveaways and more!
Gift giving season is here, and you've probably got at least part of your shopping done already.  But, have you already thought about what YOU want this year?  Ask Santa for a fun, useful or relaxing fitness-related gift this year!  New 'toys' are a great way to stay motivated with fitness goals and reward yourself for last year's efforts and accomplishments.
Got a fitness enthusiast on your gift list this year?  There's something for everyone here – from stocking stuffers to larger investments, and a couple options for guys too!
Here's 20 great gifts for the fitness lover!
STOCKING STUFFERS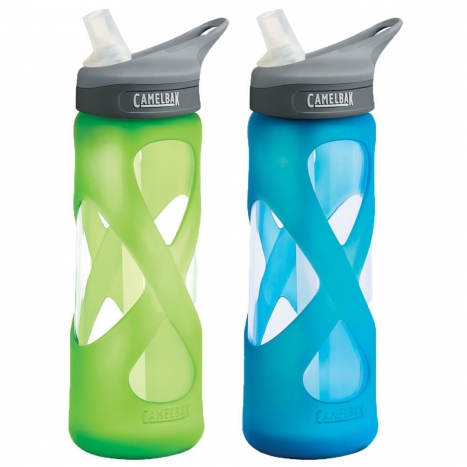 1) Camelbak Glass Eddy
Beautiful and functional this is one of the best gym bottles out there.  It's made of glass, so you avoid the dangerous BPAs and chemicals found in plastic bottles.   The silicone sleeve adds a little extra protection against breaks.  This bottle has a bite valve with a straw, so it's totally spill free, and no need to tip it to sip it!
This towel is seriously cool.   It has a double sided design with one side labeled 'skin' and one labeled 'gym' to help you remember which side to use on the equipment.  There's a 'germ shield' within the fiber to keep germs from the 'gym' side from making it through to your skin.  Finally, the best part is that there's a zipper compartment with hidden compartments to hold your belongings – keys, cards, phone, you name it!
A great gift for the cook or even someone who doesn't enjoy cooking all that much!  Penzey's has high quality individual spices and spice blends.  The spice blends can be used be even the least seasoned chef to give a chicken breast or pile of veggies a little more kick!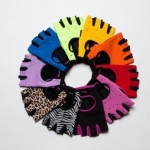 4) Pretty Weight Gloves – Femme Fitale
Seriously cute women's weight gloves with a little sass and bling!  Nuf said.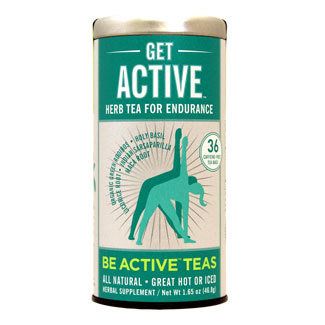 5) Republic of Tea Be Active Teas
Republic of Tea has a whole line of natural herbal teas for fitness.  There are different teas for flexibility, metabolism boost, hydration, recovery and endurance.  Great gift for the fitness buff who's also into natural health.
These earbud headphones deliver great sound and stay put during your workouts!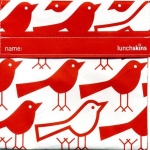 7) Lunchskins Reusable Bags
Great way to carry healthy snacks and lunch items with you while taking care of your health and the environment at the same time.  They're also really cute!  These bags are made of food-safe, dishwasher-safe cotton, so they're totally plastic free.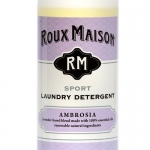 8 ) Roux Maison Sport Detergent
Roux Maison makes a chemical free, natural earth-friendly, fabric-friendly and skin-friendly laundry detergents, and there are both Sport Detergents and Swimwear Detergents in their line.  There are both fragrance free and natural fragrance (made with essential oils) versions of the Sport Detergent.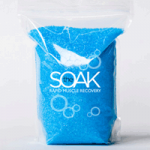 9) TheSoak Bath Crystals for Rapid Recovery
These special bath salts are designed to help relieve muscle pain, speed up recovery time and soothe and relax your muscles.  The salts are a mixture of magnesium sulfate with eucalyptus and peppermint essential oils.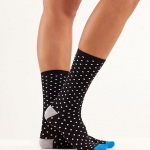 10) Cute Workout Socks – Lululemon
Cute and colorful workout socks can be lots of fun.  Lululemon's got some great ones this season, and Nike is also a great place to get colorful workout socks.
SPECIAL SPLURGES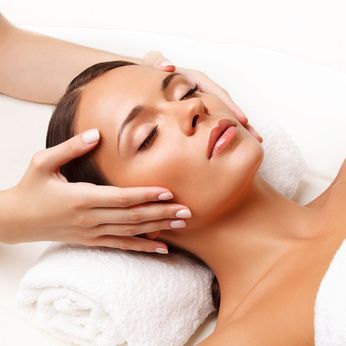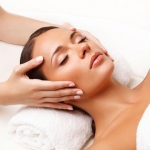 1) Fitness or Relaxation Retreat
Taking a fitness, yoga or relaxation retreat can be a great way to recharge and refocus on goals.  A wide variety of retreats can be found by doing a web search.  While these are pricey, it can be a great way to start a new set of healthy habits or just decompress from last year's stress.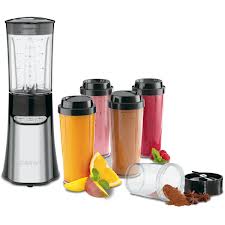 2) Cuisinart Compact Portable Blending/Chopping System
If you like to make smoothies and protein shakes and take them with you on the go, this thing is COOL.  It comes with four smoothie size travel cups, and you can actually blend your drinks right in them!  Also has a regular sized blender jar as well as a small blender cup for mincing spices.
3) Bowflex Adjustable Weight Set
Save money and space by purchasing an adjustable dumbbell set for your home.  This adjustable weight set is a bit of an investment at $299, but it's the most versatile set for women because each dumbbell adjusts from 5 to 52.5 pounds and unlike other adjustable brands that go up to higher weights, you can adjust in 2.5 pound increments up to the first 25 pounds.  This is crucial for women as we work our way up to being stronger!
I own several pairs of these, and I love them because they're great for working out in, great for hiking, great for around town, and cute enough for coffee shop dates with your girlfriends.  They come in both lined and unlined versions.  If you get the unlined version you can throw them on over your gym crops after your workout.
The Jawbone Up is one of several holistic personal health trackers on the market right now that actually tracks some things for you like sleep and waking (it even wakes you up at the right part of your cycle) and movement and calories burned (similar to the BodyBugg).  You can track your own moods and nutrition, and this device will help you find patterns and connections.  It will also let you know if you've been inactive for too long and will help you take a power nap by waking you up exactly 62.5 minutes after you've fallen asleep.  It synchs up with your iPhone  to let you look at your data.  The Jawbone only works with iPhone or iPad, but there's a similar tracker out there called the FitBit that's compatible with your PC or Mac.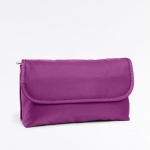 6) Every Day Dopp Kit by Lucy
This is a perfect toiletry kit for travel or the gym at a very reasonable price, by Lucy.  A considerably more expensive option is Lululemon's Sink Shower Travel Kit which is actually cube shaped.  It has a handy hanger, as well as two removable pockets – one with clear plastic and one mesh.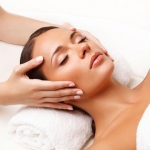 7) Spa Day
A spa day is a great way to relax, take care of yourself and beautify.  It can include anything from a haircut, mani-pedi and facial to therapeutic soaks, massages, wraps, waxing, peeling and other treatments.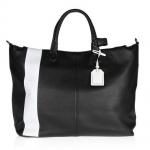 8 ) Big Beautiful Gym Bag
Need a new gym bag??  There are lots of good options for these, and the models change regularly.  As for online stores, Lululemon, Lucy, Athleta and Nike all have pretty and very functional gym bags for women.

9) Tasty Protein Powder – Specially Designed for Women
Athlean-XX has its own protein powder designed just for women called RX4 Women.  It's a great way to make sure you get your protein in and take your fitness to the next level.  In addition to being low calorie and low carb, RX4 Women has special ingredients including anti-aging antioxidants, calcium, iron, vitamin D, CO-Q-10 to support the immune system and your energy levels and papaya enzyme to reduce inflammation and improve digestion.  It'll make your smoothies taste great, too!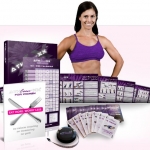 10) Athlean-XX for Women Nutrition and Fitness System
Give yourself the gift of fitness!  If you're ready for a lifestyle makeover or just a change to your current fitness and nutrition plan, give Athlean-XX for Women a try.  Our workouts are just 30 minutes long, but you'll get your heart pumping cardio at the same time as you build lean muscle.  You can do our workouts at home with our DVDs or at the gym with our Girl On The Go Workout Cards.   Our nutrition plan is flexible too – we provide you with a 90 day meal plan to follow, or if you prefer, you can just choose from our lists of healthy recommended foods to make up your own meal plan.  The Athlean-XX for Women Nutrition and Fitness System will get you the lean, sexy, athletic body you've been wanting in just 90 days.  Join us on Team Athlean and get your lifestyle makeover started now!