Estimated Read Time: 4 minutes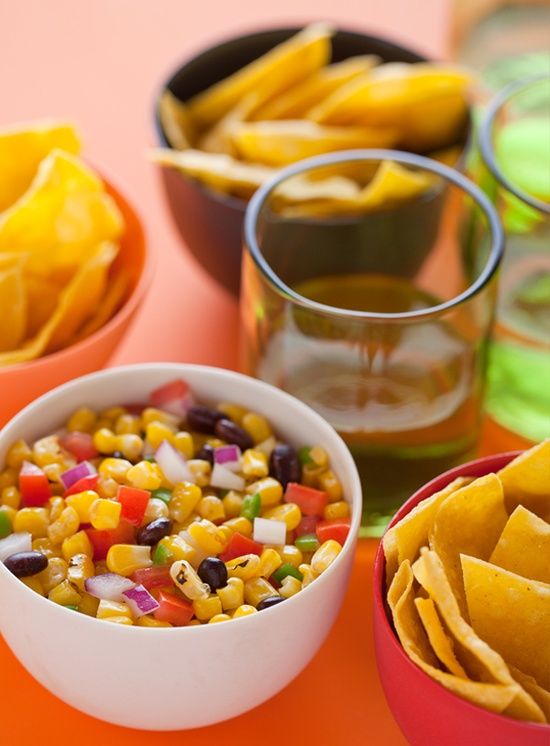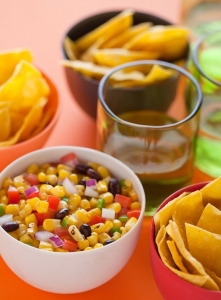 New here?  Like Athlean-XX for Women on Facebook to stay up to date with new posts, great fitness and nutrition articles, motivations and inspirations, fitness challenges, Q&As, giveaways and more!
The famous Mexican-American holiday, Cinco de Mayo will be here in just a few days! For some it's a day of the year to celebrate by indulging on margaritas and lots of cheesy, sour-cream laden enchiladas or some corn chips with guacamole.
But for those of us looking to eat clean, it's easy to make Mexican food healthy!  In fact, Mexican food is easily adaptable to just about any diet whether you're looking to go low-cal, gluten free, dairy free or vegetarian.
Mexican food is tasty any day of the year, and it's a great way to bring some 'spice' into your kitchen. Let's celebrate Cinco de Mayo by trying out a few tasty, healthy Mexican recipes!
Traditional Guacamole by TheGirlWhoAteEverything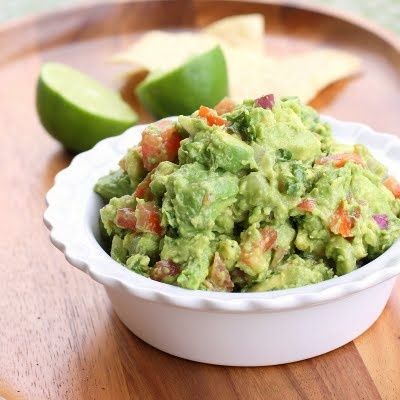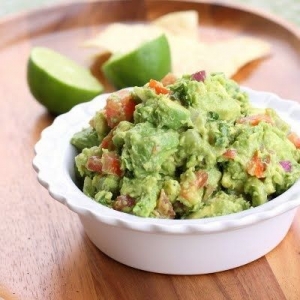 There's nothing more traditionally Mexican than guacamole.  And it's incredibly easy to make!  It takes only a few avocados, some red onion, tomato, cilantro, lime juice and garlic.  It takes about 5 minutes to whip up, so it's perfect for entertaining guests!
If you're working on losing weight, don't lose the avocados in your diet.  The healthy fats they contain are great for weight loss!   Consider swapping out chips for sliced veggies if you're looking to cut back a bit.
Grilled Corn Salsa by SpoonForkBacon.com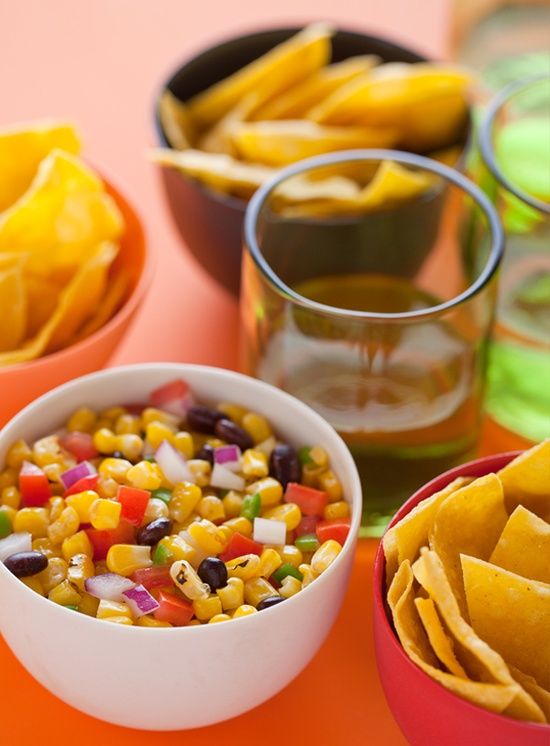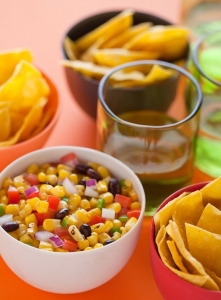 This fresh corn salsa is perfect on its own with corn chips or works great on top of fajitas, tacos or a tostada.  You can even eat it straight out of the bowl or use it as a side dish!
It requires you to grill whole ears of corn instead of using canned corn, but the incredible roasted taste will be worth it!  After grilling the corn, you remove the kernels and mix with olive oil, red onion, jalapeños, garlic, tomatoes, black beans and lime juice.
Mexican Shrimp, Tomato and Chili Wraps by FarmGirlGourmet.com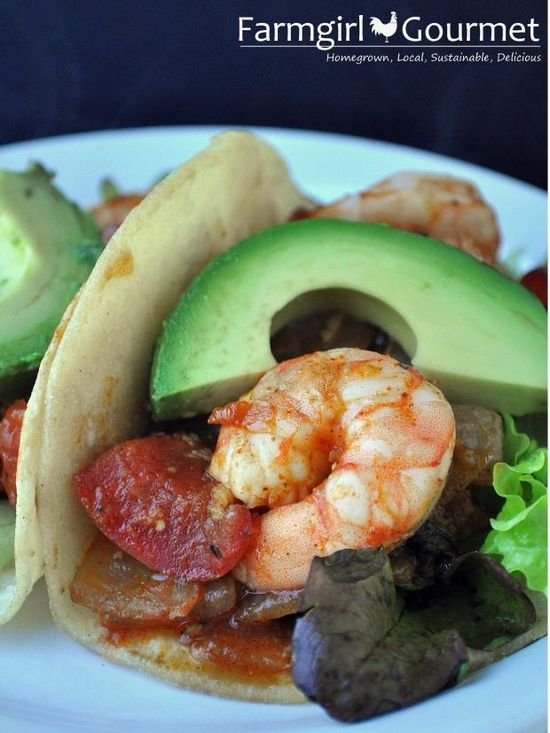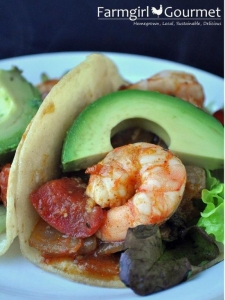 These shrimp wraps make an amazing dinner for a night when you're looking for something a little different.  They cook up really fast as well, in just about 5 minutes (not including vegetable chopping).
You can use fresh or frozen shrimp for this recipe.  Fresh shrimp will impart a deeper flavor.  Made with shrimp, onion, tomato, garlic, oregano, cumin and chili powder and served on corn tortillas with some arugula or baby lettuce mix to garnish. 
Chicken Tortilla Soup by AFoodCentricLife.com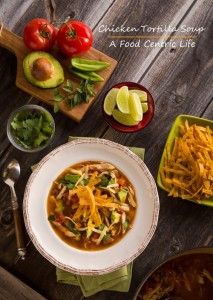 Chicken tortilla soup is great for dinner at home and works well as a take to work lunch, too.  The recipe's author uses leftover roasted chicken from earlier in the week, but you could cook the chicken any way you like right before starting.
She combines the chicken with pinto beans, diced tomatoes, carrot, celery, jalapeño, onion and garlic.  The soup is fragrantly spiced with black pepper, cumin, coriander, chipotle powder and oregano.
You can make your own homemade baked tortilla strips and garnish with fresh cilantro, lime, avocado or cheese.  Embellish it however you like!
Tilapia Tacos by ABitchinKitchen.com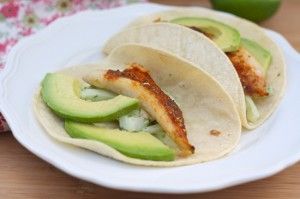 These fish tacos are absolutely amazing.  Bake up the tilapia with paprika, brown sugar, oregano, garlic powder, salt, cumin and cayenne powder.  In the meantime you'll prepare a creamy sauce made of yogurt, cilantro, lime juice and jalapeño.
Warm the tortillas, top them with the baked fish and the cream sauce and you're ready to go.  Tastes incredible!
We're All About Healthy Nutrition!
At Athlean-XX for Women, we're all about healthy nutrition because it helps us lose weight and have energy for our tough workouts!  Our nutrition plan recommends combining proteins and slow-burning carbohydrates at every meal and snack to help keep you feeling full.  In fact, the Athlean-XX for Women nutrition plan is anything but a diet – we actually recommend you eat more – 5 – 6 times per day!  This type of diet will help turn your metabolism into a fat burning machine – when combined with our killer 30 minute workouts.  Yes, with Athlean-XX for Women, eat more, exercise shorter but harder and weigh less!  Join us on Team Athlean to start your lifestyle makeover now!
And finally, if you'd like to stay up to date with the AthleanXXforWomen.com blog, then please like us on Facebook, follow us on Twitter and follow us on Pinterest.
P.S.  We are a growing community dedicated to and passionate about realistic fitness and nutrition for REAL women.  If you enjoyed this post please feel free to share on Facebook, Twitter and Pinterest. It would be incredibly appreciated!