Estimated
Est.
Read Time: 5 minutes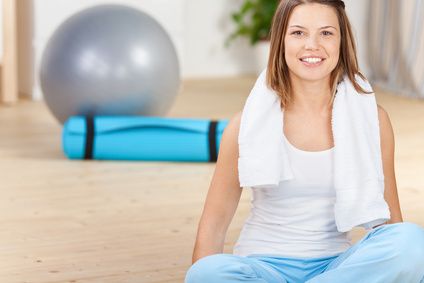 New here?  Like Athlean-XX for Women on Facebook to stay up to date with new posts, great fitness and nutrition articles, motivations and inspirations, fitness challenges, Q&As, giveaways and more!
If getting fit is a priority for you, you're willing to make changes to your lifestyle, budget and agenda to be able to fit it in.  But, between workout clothes, shoes, gear and a gym membership, getting fit can get pricey!
Having workout clothes you like and good quality gear is important to your fitness goals.  Liking the way you look in your workout clothes will help make you feel motivated to get active.  Good workout clothes are also important for comfort, since they're made of technical sweat-wicking material that is made to prevent chafing and move with you.  High quality running or tennis shoes are essential to protect your feet and the joints in your legs.
Buying good quality home workout equipment is also key.  No one wants to buy something that will break after just a few months of use!
Here's the good news…it is possible to get fit on a budget! Here are a few insider tips to getting fit without draining your bank account!