Estimated
Est.
Read Time: 5 minutes
Home Exercise Equipment for a Steal!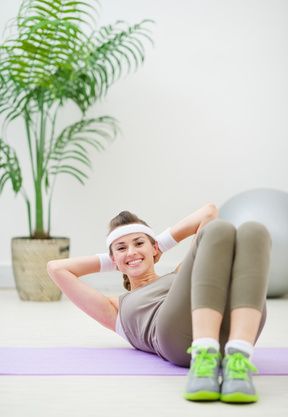 Having some basic, good quality equipment at home can help ensure you get your workouts in!  If the gym is expensive or you're short on time, working out at home can be a great compromise.  By being thrifty about where you shop for exercise equipment, you can save big bucks!  See this article for the 5 most important pieces of home exercise equipment.
Before you head to your local sporting goods store, check out thrift stores, Goodwill, Craigslist, garage sales and eBay for higher ticket item pieces of equipment such as adjustable weight sets and aerobic steps.
For weight gloves, exercise balls and resistance band sets, compare prices on Amazon.com and take advantage of free shipping!