Estimated
Est.
Read Time: 5 minutes
Home Workout Programs Save Time, Money and Gas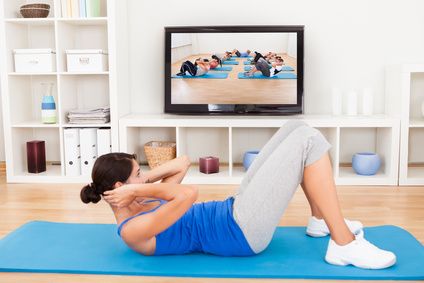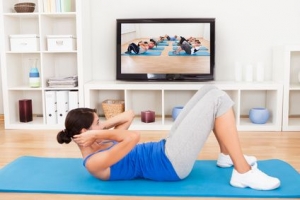 The expense of a gym membership can really add up over time.  And doing gym workouts is time consuming, too, if you factor in the time spent driving to and from the gym, dealing with the locker room and waiting for equipment.
You can save yourself time, money and the expense of gas by opting to work out at home.  While your initial investment might be a bit greater – to buy your equipment and your home workout program – all of those things can be used for the long term.  There are no ongoing expenses.
The Athlean-XX for Women program (which can be done at home OR at the gym) costs $125, but it will pay for itself quickly.  You'll get great results in just 30 minutes per day, and you can use the program for life by using advanced modifications and increasing weight!
You'll be amazed at what you can do for your body in just 30 minutes per day at home.  30 minutes might sound short, but our workouts are challenging strength circuits.  You'll get your strength training and your heart-pumping cardio in one fell swoop!  Join us on Team Athlean and check out our Athlean-XX for Women SuXXess Stories to see what others have been able to do with minimal equipment and 30 minutes per day.  Will you be neXXT?
And finally, if you'd like to stay up to date with the AthleanXXforWomen.com blog, then please like us on Facebook, follow us on Twitter and follow us on Pinterest.
P.S.  We are a growing community dedicated to and passionate about realistic fitness and nutrition for REAL women.  If you enjoyed this post please feel free to share on Facebook, Twitter and Pinterest. It would be incredibly appreciated!
[/vc_column_text][/vc_column][/vc_row]