Estimated
Est.
Read Time: 5 minutes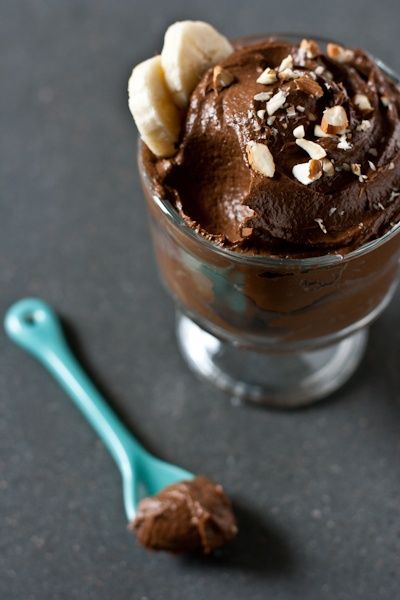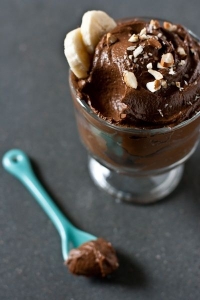 New here?  Like Athlean-XX for Women on Facebook to stay up to date with new posts, great fitness and nutrition articles, motivations and inspirations, fitness challenges, Q&As, giveaways and more!
Protein is a crucial ingredient for any woman's weight loss plan, and is all the more important to build lean muscle.  Protein is used by your body to repair muscle tissue, which is why it's so important to get some protein in right after your workout.
It can be a challenge to fit in all of our protein requirements each day.  At Athlean-XX for Women, we recommend that women get .75 to 1 gram of protein for each pound of body weight per day.  That means an 135 lb woman would need to eat at least 100 grams of protein.  In my recent blog post on Protein Powder Supplements for women, I illustrated just how tough it can be to meet that requirement with food alone.  Protein powder can be very helpful in helping you supplement your dietary protein intake each day.
Sound like smoothie overload?  Well, you don't have to drink your protein powder!  Did you know that you can use protein powder for cooking and baking?  It can be a great way to get some extra protein into your diet!
Here are 10 recipes for protein bars and other treats using protein powder!
1) PB and Fruit Protein Balls by SkinnyMom.com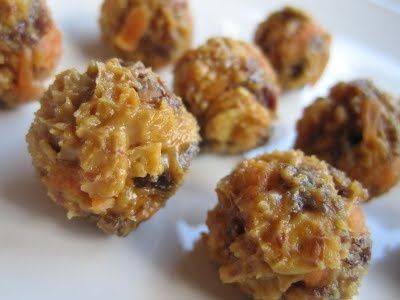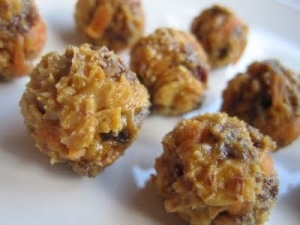 Made with dried fruit, peanut butter, oats, flax, almond milk and protein powder, these protein balls are perfect for pre or post workout snacks and even work great as a healthy snack for kids!
2) Totally Nuts Sticky Protein Bars by TheHealthyFoodie.com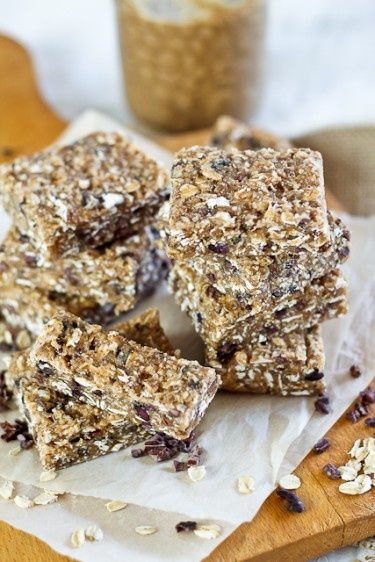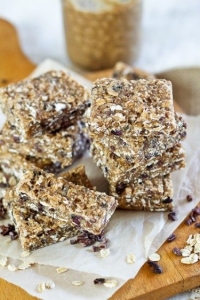 These bars are awesome clean eating treats made with nut butter, oat flour, protein powder, almond meal, coconut flour, coconut and raw cacao nibs.
3) Vanilla Protein Pancakes by CarrotsNCake.com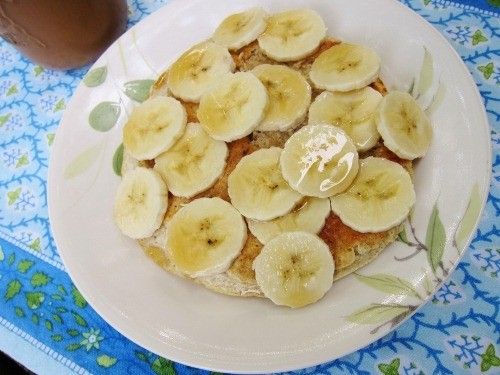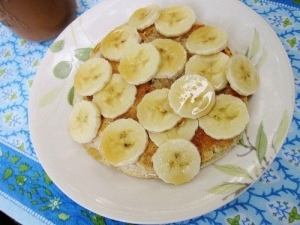 This tasty recipe is made with rolled oats, vanilla protein powder, a little flaxseed meal, vanilla and egg whites and tastes pretty close to a traditional pancake!  In my research, I found that some folks are making protein pancakes with nothing more than protein powder and water, or protein powder, water, egg white and a little banana.
4) Easy Protein Cocoa Muffins by PurelyTwins.com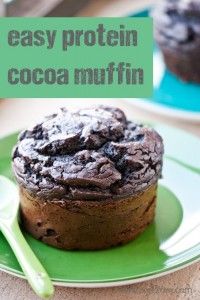 Who would have thought that you could make muffins without flour!  These are made of protein powder, cocoa (or carob powder) and an egg, with just a little vanilla and stevia for sweetness.  Pretty cool!
5) Protein Smoothie Popsicles by TheAthletarian.com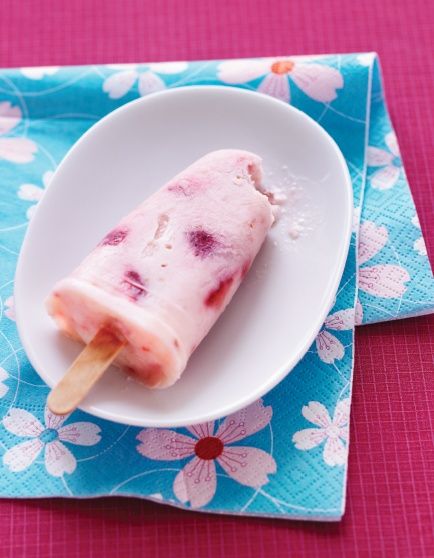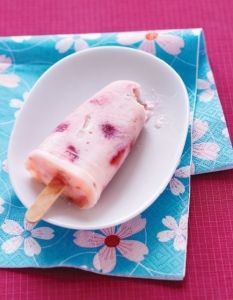 All I have to say is YUM.  Best idea yet! You can customize these as you wish using regular or Greek yogurt, or even coconut yogurt (or coconut milk) if you're dairy free.  Instead of agave nectar you can also use stevia or just use a really sweet fruit like pineapple.
6) Chocolate Avocado Banana Protein Powder Pudding by EdiblePerspective.com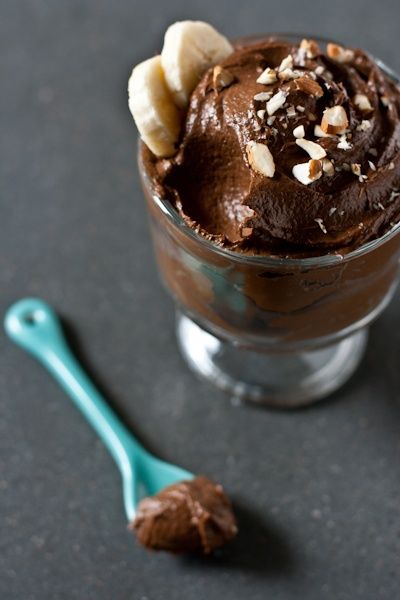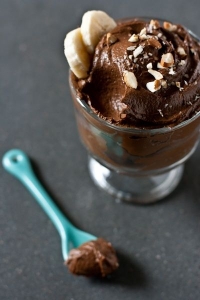 Creamy and delicious, this protein powder pudding is totally dairy free (opt for dairy free cocoa powder), and uses protein powder, avocados, and bananas.  Apart from the great recipes, this blogger is an incredible photographer – it's a joy visiting her site!
Click Here for Full Recipe
7) Breakfast Cookies by Fitnessista.com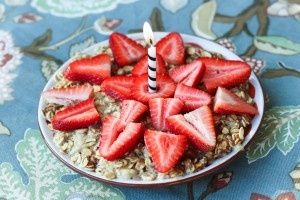 For this cookie, she uses oats, nut butter, protein powder and milk (you can use whatever kind you want).  No need to bake it, just put in the fridge overnight.  How's that for easy!
8 ) PMS Cookie by FitnessTreats.com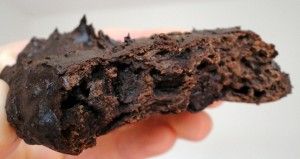 Gotta love the name of this cookie!  It's the best way to ward off the demons and still eat clean when you're dealing with PMS!  This cookie is made with nothing more than two squares of dark chocolate, 1/2 an avocado, protein powder and a tablespoon of cocoa.  The recipe makes one big 450 calorie cookie, but it's sure to satisfy even the worst of chocolate cravings!
These next two are also included in my Protein and Granola Bars recipe post, but they're the only two that actually use protein powder.
9) Peanut Butter and Jelly Protein Bars by DashingDish.com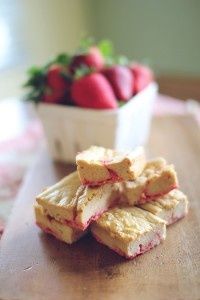 These awesome protein bars are gluten free and sugar free and have surprisingly few calories, just 53 calories per bar!  This blogger sweetened her bars with applesauce and stevia and included both peanut butter and protein powder for extra protein!
10) Rich Chocolate Protein Bars by Muffin-Topless.com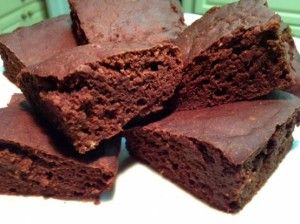 Muffin Topless's protein bars are sugar-free and all natural.  She uses oat flower, protein  powder, and unsweetened cocoa and sweetens with applesauce and stevia.  Her fitness transformation is incredible, too.  Her blog is definitely worth a look!
Looking for a good whey protein powder created just for women?  Athlean-XX for Women has created our own low carb, low calorie protein powder that contains 26 grams of protein per scoop to help you boost your protein intake to build a lean, strong body faster.  It's also free of excess sugar, filler ingredients and harmful chemicals.
But, we didn't stop there.  To create an optimal supplement for women, we chose to include other nutrients that are frequently lacking in a woman's diet including calcium, vitamin D and iron.  Calcium is important for bone growth, but studies also show that it prevents unwanted weight gain, protects your heart, protects teeth, and also eases the effects of PMS.  Vitamin D is integral to calcium absorption and  insufficient vitamin D can result in muscular weakness.  Iron helps to prevent anemia, stabilize mood, improve depression, boost stamina, and stimulate the immune system. Athlean-RX4 Women is also enhanced with Co-Q-10,  Resveratrol and Papaya Enzyme, three antioxidants with energy boosting, anti-aging and anti-inflammatory properties.  If you're looking for a protein powder that you can trust – one that was designed for your needs, give Athlean-RX4 Women a go!  It's available in tasty vanilla cream or Dutch chocolate and will give your smoothies a healthy, nutritious protein boost!
And finally, if you'd like to stay up to date with the AthleanXXforWomen.com blog, then please like us on Facebook, follow us on Twitter and follow us on Pinterest.
P.S.  We are a growing community dedicated to and passionate about realistic fitness and nutrition for REAL women.  If you enjoyed this post please feel free to share on Facebook, Twitter and Pinterest. It would be incredibly appreciated!