Estimated
Est.
Read Time: 1 minute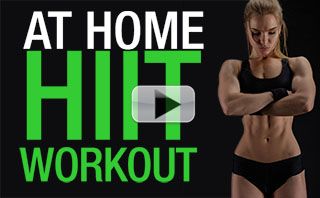 Hey Ladies –
Have you been wanting to try HIIT but intimidated by the intensity?
Today, we've got a workout you should try, no matter your fitness level!
Even if you're advanced this workout is perfect for a sore day!
EASY HIIT WORKOUT FOR BEGINNERS
Are you a true beginner and wondering if AXX is right for you? While the workouts are very challenging, they can be modified… Just use our modifications, use less weight or none, and take more rest! AXX lets you work your way up as you get stronger. Join Team Athlean today!
PEACE, LOVE & LUNGES
SUE
P.S. Our ATHLEAN-XX program is made up of circuit workouts that combine fast paced strength training with cardio bursts to help you build muscle and burn fat at the same time!
That means you get in shape much faster! See what you could do in 90 days!
Watch the YouTube version of this article
Popular & Trending