Estimated
Est.
Read Time: 2 minutes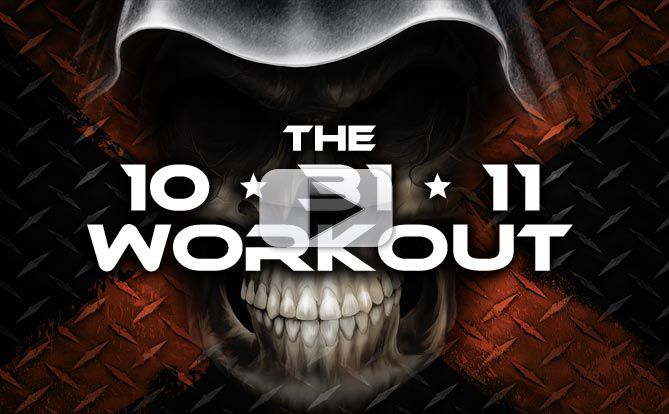 What's a good scary movie without a sequel right? Well…if you actually did last year's "10-31-10" Workout you probably DON'T want a sequel!
BUT….then again I know you're not scared of a challenge are you? The 10-31-11 Workout is HERE – Can YOU Survive This?!?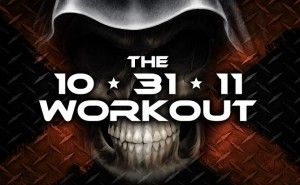 With a simple medicine ball and your own body weight, I take you through one of the most intense workouts that you can do ANYWHERE! What's that? You don't have a medicine ball? Then grab a pumpkin! Seriously, there is no cheap way out of this one.
I promise you this workout will wake up every dormant muscle group on your body from your toes to your fingertips (hell…it could probably wake the dead!)
That said, it brings me to a key question for this week…and that is… Are YOUR workouts capable of this much muscle activation? If not….WHY NOT?
***********KEY POINT*******************
The way I see it, if you're not training your body to integrate multiple muscle groups at once, in a fast, explosive way then not only are you working out at far below your true muscle capacity…but you're leaving a great deal of potential growth and strength untapped as well.
It's simple. Your muscles HATE total isolation training! Figure out a way to get those standard curls or pushdowns to involve your core and you've got a much more athletically explosive and rewarding exercise!
Get those planks to turn from an ab stabilizer into a total upper body punisher and you've got yourself an "ATHLEAN XERCISE"!
Want to feel what that feels like?? Then do this new "10-31-11 Workout" And then get a complete step by step 90 day program COMPLETE with a no fail nutrition program and you've got the keys to a supremely athletic body!
GET THE ATHLEAN-X TRAINING SYSTEM TODAY!
STAY STRONG…
Jeff
PS. Wait until you see the second exercise in the "10-31-11″ Workout. You'll see how it got it's name…."D.O.A's"!!
PPS. Want to start burning fat and building muscle AT THE SAME TIME in your workouts, without having to train for 60+ minutes? Then get your complete ATHLEAN-X Training System and start your makeover today!
PPPS. Make sure to watch the video to the very end for a very special announcement on who took home the crown as the newest "Mr. X of the Year"!
Watch the YouTube version of this article
Popular & Trending