Estimated
Est.
Read Time: 2 minutes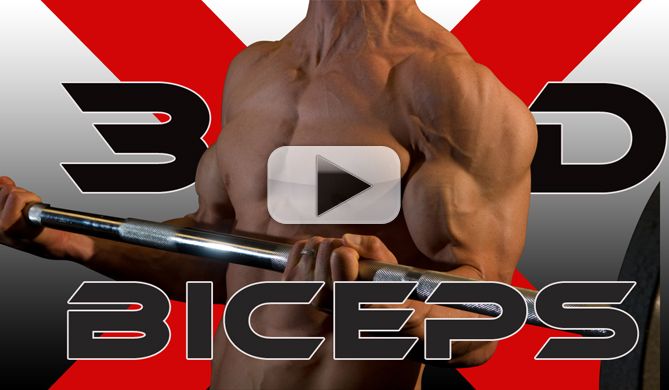 If the number of emails I get each and every day are any indication, what you want most this year is "BIGGER BICEPS"!  How to Build "3-D Biceps" that POP! (with this one killer exercise you can do at home)
Most often, I find that people search in the wrong places for information that will help them build this stubborn muscle group.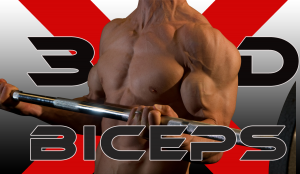 They turn to magazines touting 20+ Set Workouts for building "21 INCH GUNS", or even worse concentration curls and preacher curls in the pursuit of vascular ripped arms. (WRONG and WRONG) Neither could be further from what you actually NEED to do to get results from your bicep training!
See What the RIGHT EXERCISES can do for Jump Starting Your Biceps Training Results.
***IMPORTANT POINT***
You see, it's not always the exercises but the EXECUTION of the exercises that can make ALL the difference in how you look. As a physical therapist I can tell you that if you are just working out but aren't consciously aware of EXACTLY HOW you're trying to train the muscle you're trying to get to grow…then you're leaving A LOT of potential results untapped.
Thankfully, with the ATHLEAN-X Training System I don't put you in that position. Instead, I give you a complete 90 day workout AND nutrition program that tells you not only WHAT exercises to do but WHEN to do them!
I've done all the work already and selected only the ones (yes, a lot of them you may never have seen before, like the one in this week's video!) that work the BEST and the QUICKEST!
Hey, we've only got 90 days to get this right…so there's no time to waste using exercises like concentration and preacher curls, is there?!? Why wait to get started when you can start seeing results immediately with the right exercises? Get Your ATHLEAN-X Training System Today!
STAY STRONG…
Jeff
Watch the YouTube version of this article
Popular & Trending