Estimated
Est.
Read Time: 1 minute
First of all, let me go on record and state that I HATE the phrase… FLAT BELLY!
Probably because of the people that seem to have found "1 Simple Trick" to fixing it. Shoot me please. But as you know, it is something that lots of people struggle with so as always I'll give you the NO B.S. solution here.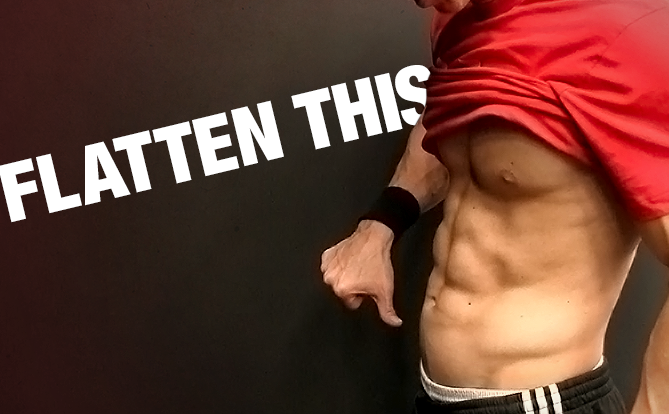 Sorry…no tricks. Of course, it all starts with your diet. Yep, it really does. "Chinese scientists" haven't figured out a way around that yet.
But beyond that, assuming you have that in check…. There are 4 other causes to a protruding stomach.
The Top 4 Flat Belly Fails (See them and fix them here)
Believe it or not… A protruding belly can even happen when you have a ripped six pack. I'll show you why that is as well. I hope you'll find this No B.S. approach to this popular topic to be helpful and refreshing!
STAY STRONG…
JEFF
P.S. Getting a ripped six pack does and always will require hard ass work! Shortcuts won't cut it. That said, when you train smart and stop looking for the shortcuts, it's amazing at how quickly you can actually get them. I'd be honored to show you exactly how I do it for all of my top athletes and members of TEAM ATHLEAN. Let's do this together here… Start seeing your ripped abs (and build athletic muscle!) by letting me train you for the next 90 days here
Watch the YouTube version of this article
Popular & Trending