Estimated
Est.
Read Time: 1 minute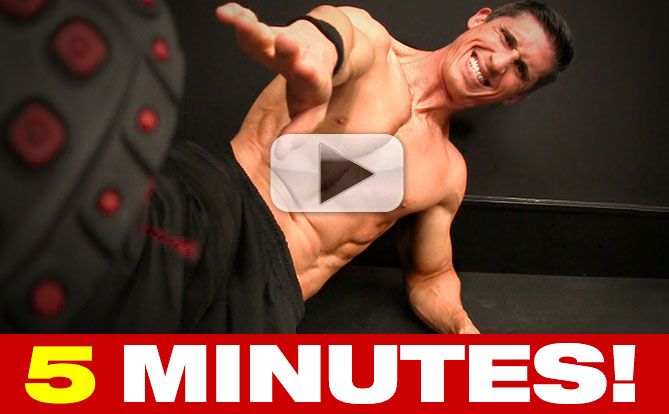 If you've got just 5 minutes to spare… I'll give your abs a reason to hate me!
See what I mean with my… 5 Minute Home Abs Assassination
The concept is simple. 5 Minutes. 0 Equipment. In just 10 square feet of space!
1 awesome ab challenge you can do anywhere
Try this 5 minute home ab challenge (What's your score?)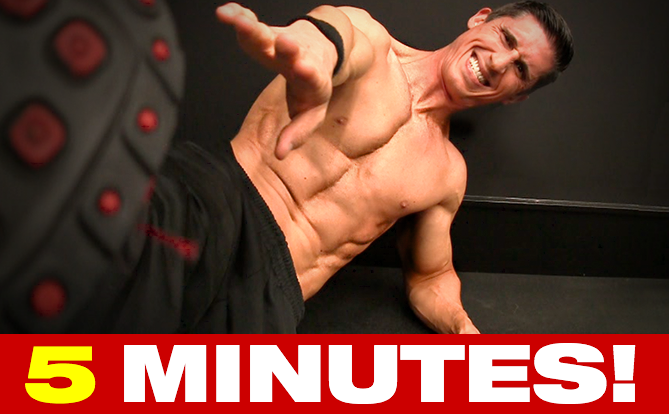 I love workouts like this that can be done anywhere in such a short amount of time. It removes three of the biggest excuses for not working out.
1. I don't have time Just 5 Minutes!
2. I don't have access to a gym Perfect for Home!
3. I don't have enough room at home Next to no space needed!
What do you say? Got time for a quick workout? Let the abs start hating!
STAY STRONG…
JEFF
P.S. I never accept the "I don't have time to workout" excuse, because it really doesn't exist. I have workouts that would literally crush even the fittest guy in 5 minutes. That said, I'm not here to crush you…just make sure I get the most out of you, what I know you're capable of. If you want to do all your workouts from home and see the best results you've ever seen in just 6 weeks then look no other place than to ATHLEAN XERO. My exact complete 100% equipment free workout program (Build serious muscle in just 6 weeks!)
Watch the YouTube version of this article
Popular & Trending