Estimated
Est.
Read Time: 2 minutes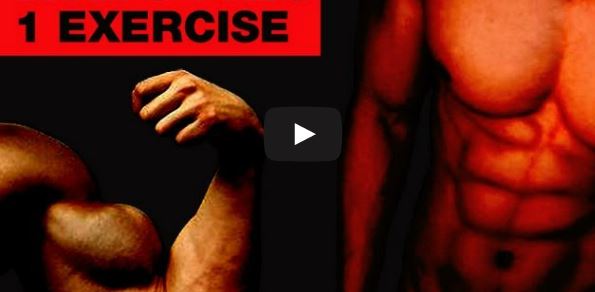 With the goal for many being to get much more fit in 2013…I figured what better way to kick it off than to focus on TWO OF THE BIGGEST SYMBOLS OF FITNESS!
In Just 1 Exercise!
I'm talking about BICEPS that pop out of the shirt sleeves and 6 PACK ABS (complete with the elusive V-CUT!)  Hit them both with my B.O.A. "Constructor" Combo.  Watch this powerful exercise now!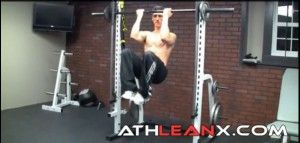 What makes this exercise combo (and many of the others in the ATHLEAN-X System) so effective is the concept of…
Maximal Muscle InteraXion
Among the many benefits of "M.M.I" are:
1. You finally start working muscle groups together in the way they're meant to (and unlock significantly more gains in the process!)
2. You slash workout time down to just 20-40 minutes (which gives you the added benefit of skipping the overtraining that comes with 60 minute workouts 6 times per week!)
3. You see results faster (the more efficient your workouts become…the faster you see results)
Put M.M.I into all of your workouts with the complete 90 day ATHLEAN-X Program!
Meantime,
Give the B.O.A "Constructor" a shot and start firing up muscles in ways you've never felt before…so you can be more fired up than ever to attack your workouts in 2013!
Enjoy the rest of your week as always my friend.
STAY STRONG…
Jeff
P.S. I think I got 8 rounds of this Biceps and Abs combo before having to stop in this video! It's a killer…but it works!
P.P.S. Haven't started your 2013 workout program yet? Maybe you're short on time? Don't have enough equipment? Need professional guidance? I've got you covered on all of these!
Start the ATHLEAN-X program and see how 20-40 minute intense workouts (with my instruction!) requiring very little equipment can change your body significantly in the next 90 days!
Watch the YouTube version of this article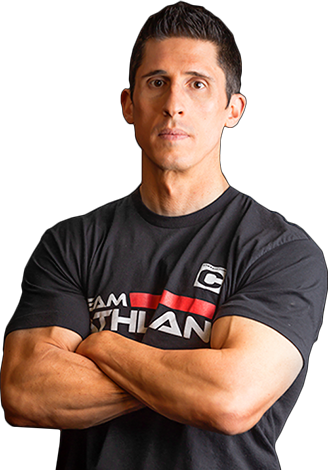 Jeff Cavaliere M.S.P.T, CSCS
Jeff Cavaliere is a Physical Therapist, Strength Coach and creator of the ATHLEAN-X Training Programs and ATHLEAN-Rx Supplements. He has a Masters in Physical Therapy (MSPT) and has worked as Head Physical Therapist for the New York Mets, as well as training many elite professional athletes in Major League Baseball, NFL, MMA and professional wrestling. His programs produce "next level" achievements in muscle size, strength and performance for professional athletes and anyone looking to build a muscular athletic physique.
Popular & Trending